Spring is officially underway, and that means its time to make room in your closet for the new season. It feels like winter lasts forever, and any glimpse of warm weather seems so far away. Well now is the time to set aside your dreary winter wardrobe and make way for brighter colors, shorter lengths and prepare for warmer days!
I truly feel that once the weather begins to get warmer, it's a lot easier to enjoy yourself. It's also a great time to experiment with new looks, specifically different patterns. And, of course, we love our (groundbreaking) florals for spring, but you don't have to stick to the tiny, literal '90s florals. Spring has more diverse patterns to offer.
Here are 5 fun prints to try this spring!
Watercolor Print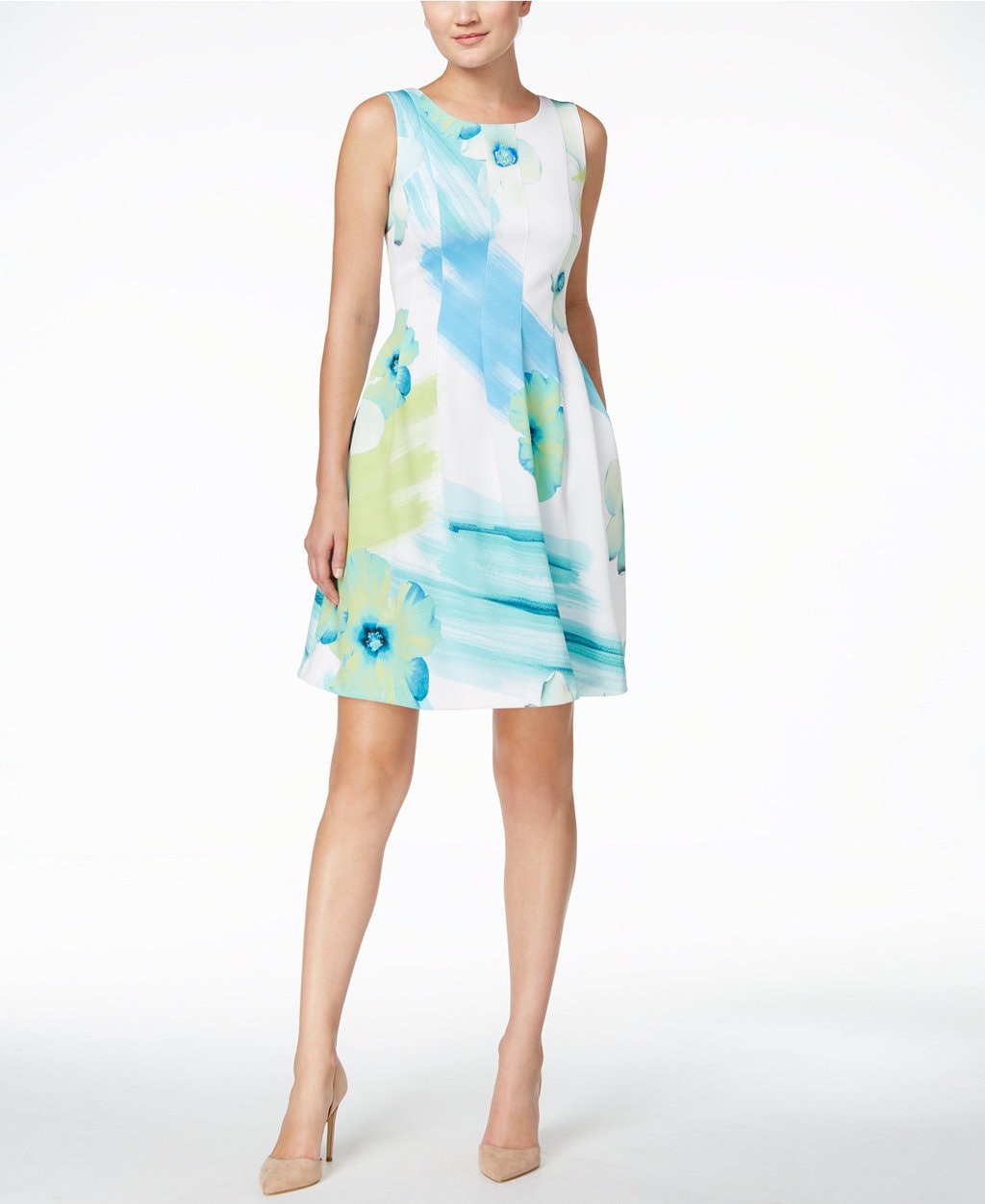 If your style choices tend to be more minimalist, then this watercolor printed dress from Macy's is the one for you. Yes, it does have a subtle floral motif, however this artsy dress is an unexpected take on the look. With its bright colors, it has spring written all over it.
Patchwork Print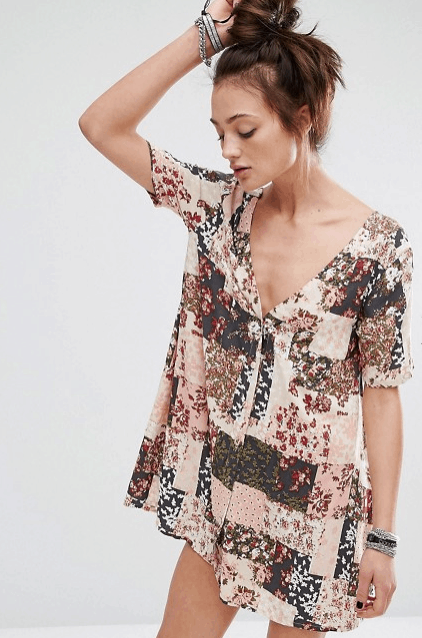 Can't decide on a single print to wear? Or do you love patterns so much that you would gladly wear multiple ones at once? Well then this patchwork dress from ASOS is the one for you. With a mix of many different prints, your look will be anything but basic.
Tropical Print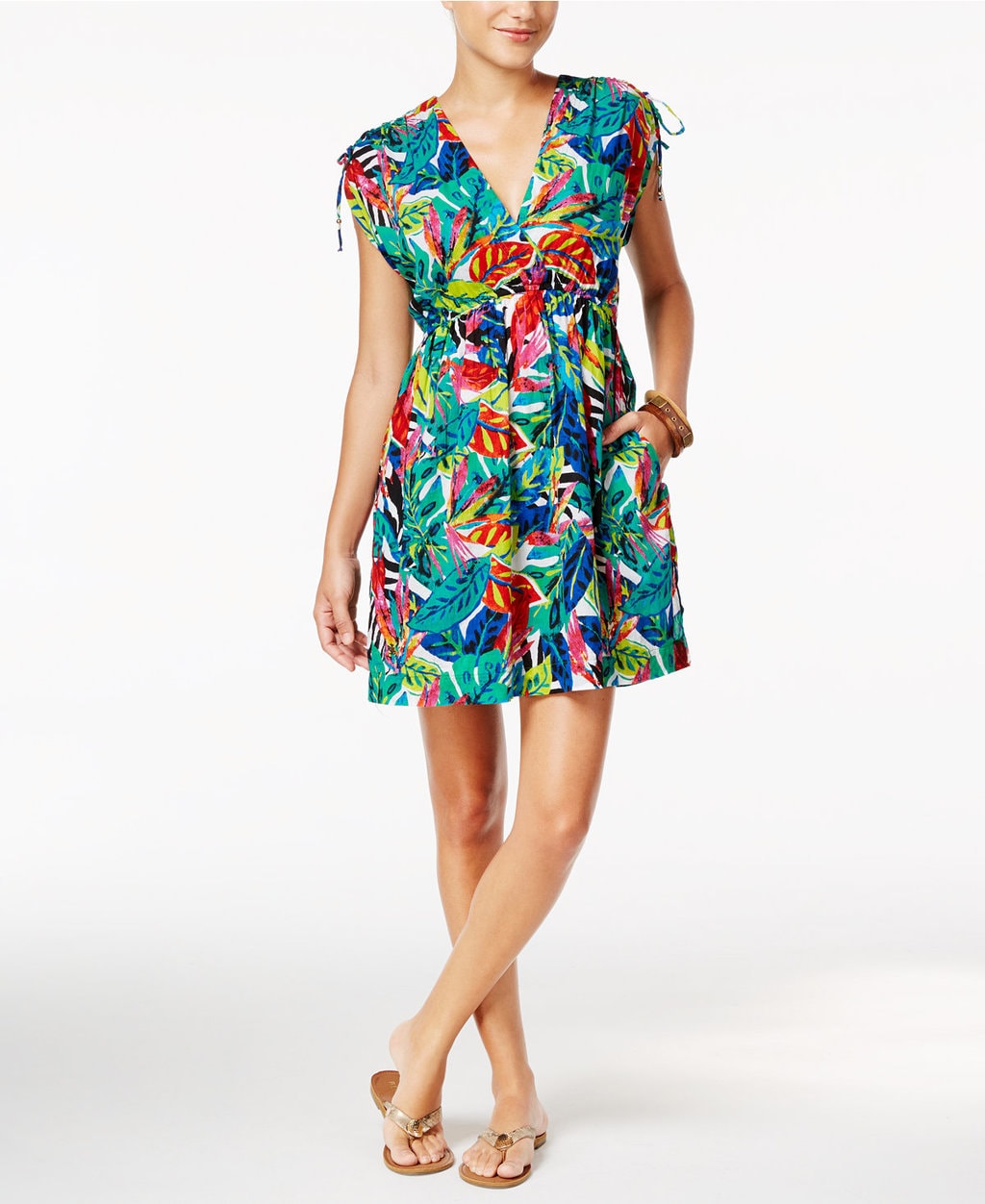 Spring has us all dreaming of beach days, and if you truly have your heart set on wearing flora on your sleeve, then a tropical print is definitely for you. This Tropical print dress from Macy's captures the essence of warm weather and is a fun alternate to a floral print.
Gingham Print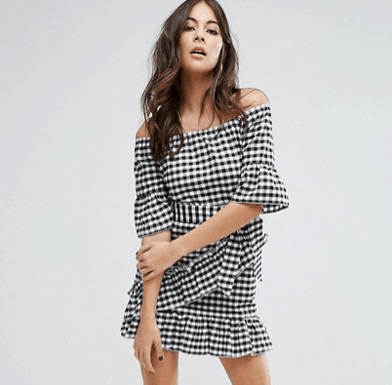 Gingham is so classic and can be worn with just about anything. If you're not up for testing out wild prints, this gingham patterned dress from ASOS might be well within your comfort zone! The pattern still makes a statement while looking very chic.
Camo Print
If your style is more on the edgy side, consider trying a trendy camo print dress this season. The great thing about camo is that it (makes you invisible) goes with pretty much everything, as its colors are generally muted. This cute Forever 21 hoodie dress would look great with some sneakers and a dad hat.
What do you think?
What's your favorite pattern?Do you have a favorite pattern to wear this season? Let me know in the comments, I'd love to hear from you!