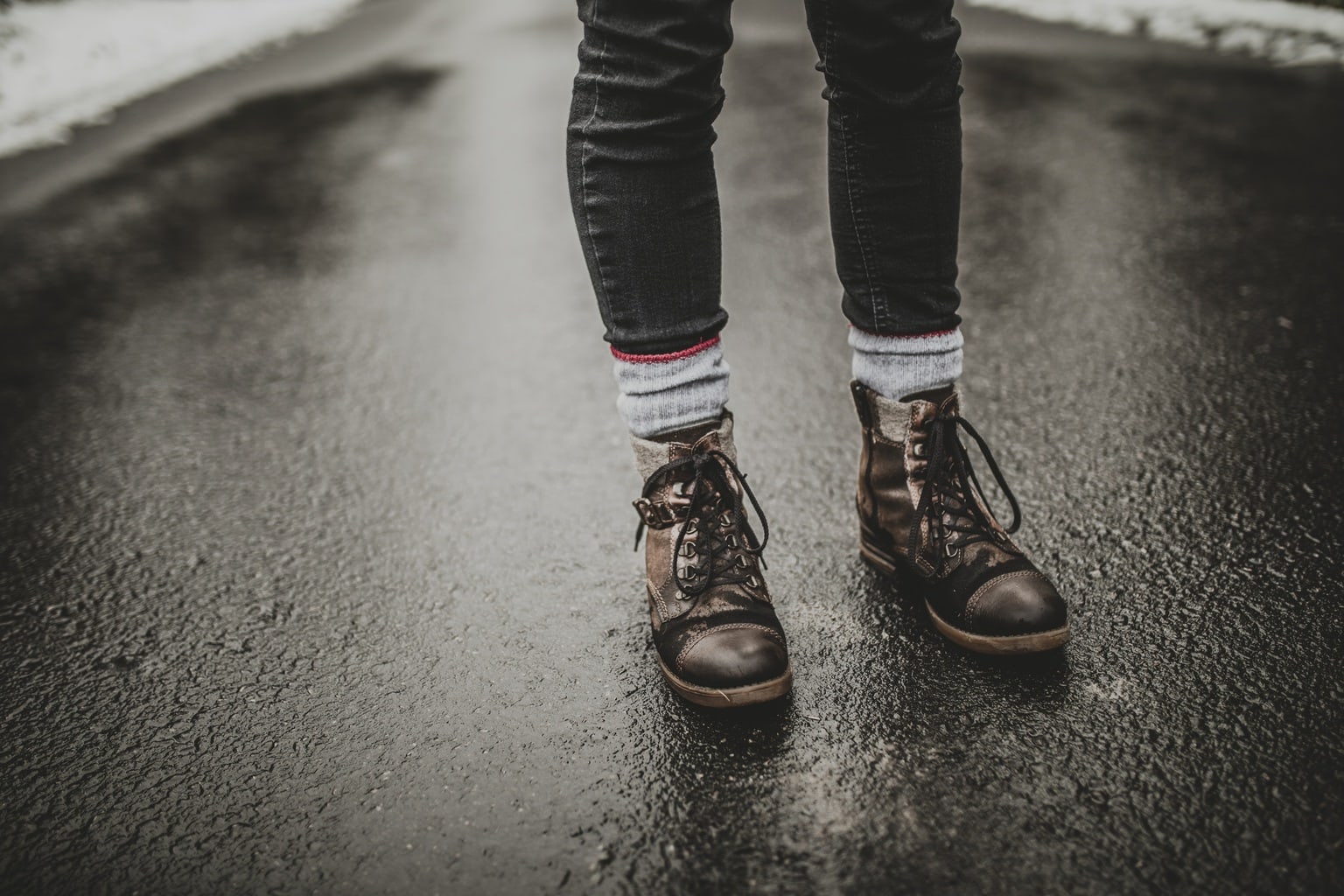 When your winters are cold, wet, and miserable, it is super tempting to live in the same comfy sweater + jeans + boots combo – trust me, been there done that. This is especially true when you're trying to dress professionally for work, and especially true if you're trying to live that capsule wardrobe life.
Instead of packing your capsule wardrobe with cozy sweaters, warm pants, and cardigans, try mixing it up with a couple of the following items. Not only will they add a much-needed breath of fresh air, but they'll still keep you warm. I repeat: they. will. still. keep. you. warm.
A Sweater Dress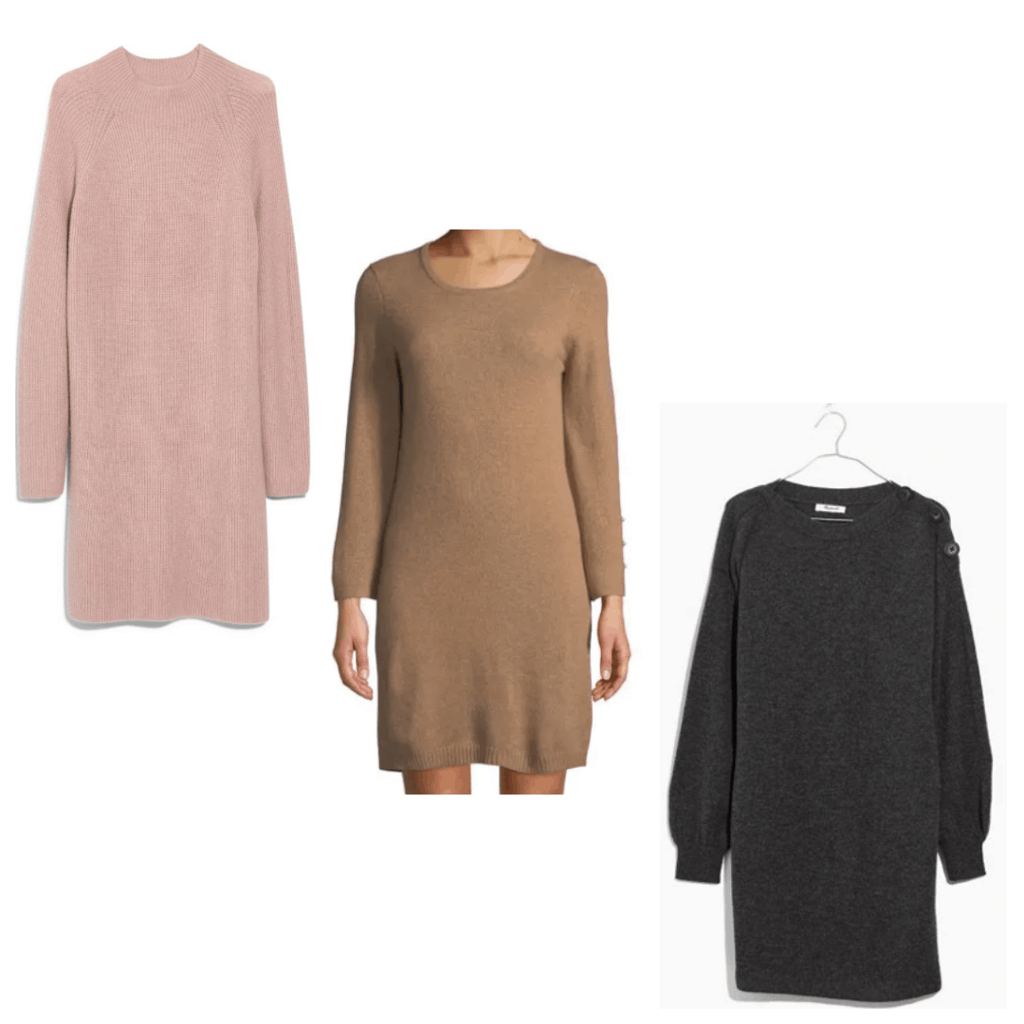 Products: Blush dress – Nordstrom, Camel dress – Last Call Neiman Marcus, Gray dress – Madewell
If you're like me and you basically live in sweaters all dang winter, something as simple as a solid-colored sweater dress can be a great way to break yourself out of your rut without feeling like you're sacrificing the coziness factor. What I love about a solid colored, neutral sweater dress is you can dress it up or down, depending on the silhouette.
You can get away with wearing more fitted sweater dresses to dressy-casual events, like family holiday events, casual office holiday parties, or dates, but for a cooler, fashion-y look, I say go for the slouchy fits and pair them with contrasting silhouettes, like skinny jeans, tights, or boots (see below). When paired with a blazer and a cool pair of booties, this is even office-appropriate (or at least, casual Friday appropriate in offices with a more structured dress code).
Over-the-Knee Boots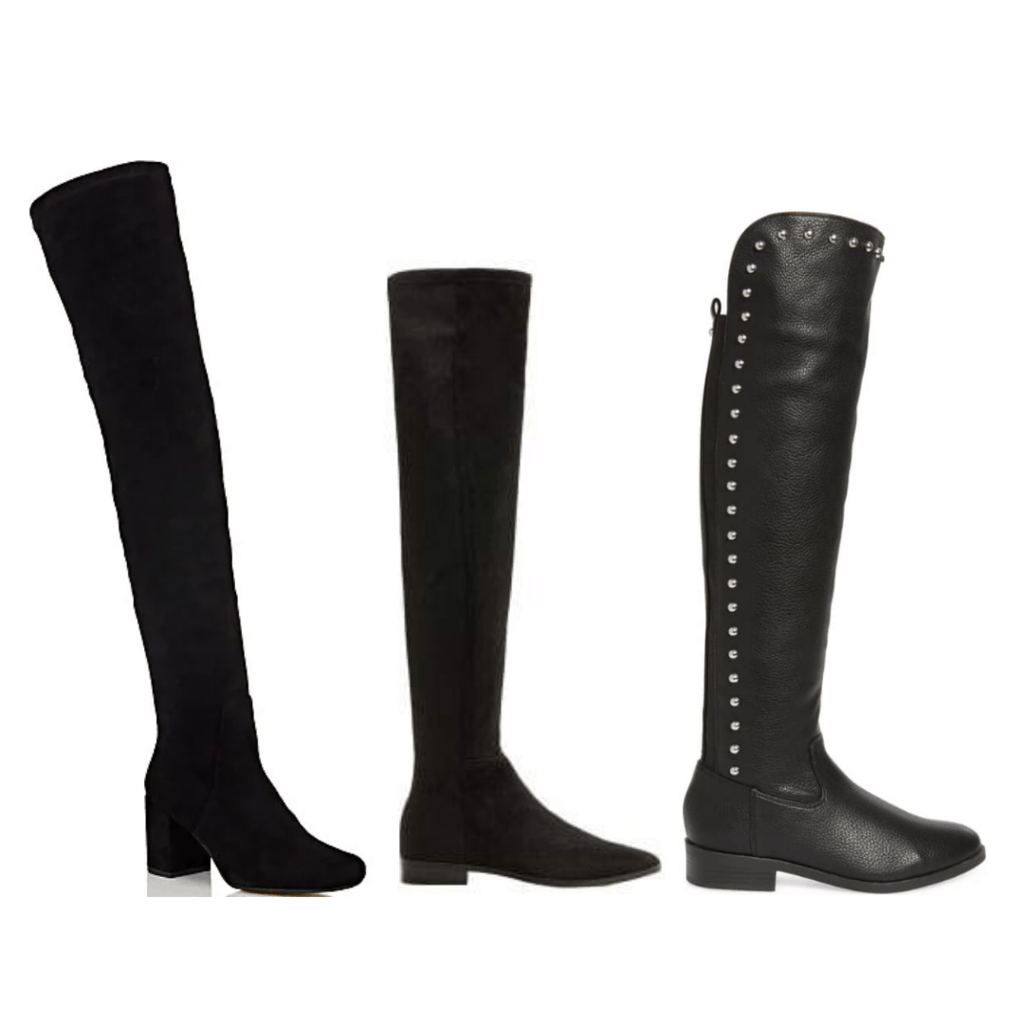 Products (L-R): Barney's Warehouse, Mango, Nordstrom
Man, nothing spices up a tired winter look like a killer pair of boots, right? Over-the-knee boots are so sleek and sexy without leaving your entire leg bare – they look great with leggings, with tights, with jeans, you name it, and can elevate even the simplest looks.
Tag these in your winter capsule wardrobe to replace your most tired pair of boots or booties – you know the ones – and watch them work their magic. I highly recommend a black pair for this – I'm big into wearing black in the winter – but if you're more of a tan, gray, or cream gal, go for it.
My only words of caution for these are 1) make sure they are waterproof, and 2) if you're getting a suede pair (which I think we can all agree is the look) make sure you protect those puppies so you're not ruining them the first time you're setting foot out in the elements!
Teddy Coat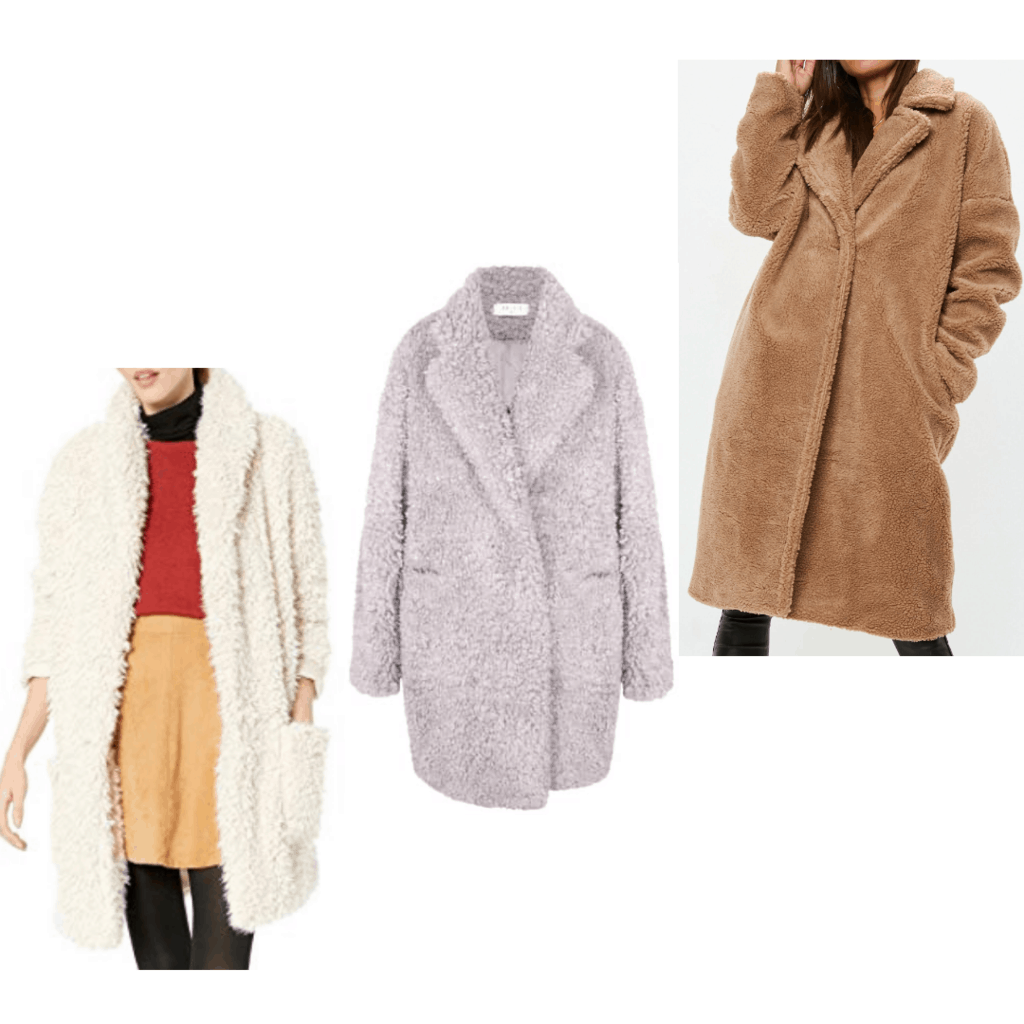 Products: White coat – Amazon, Lilac coat – Wolf & Badger, Fawn coat – Missguided
This trend started popping up at retailers and on the blogs around winter of 2016, and it's still going strong. I'll be honest – I side-eyed this trend hard when it first surfaced because it gave me major muppet vibes (very suspicious Capricorn, here), but like a lot of out-there trends I rounded on it eventually as it stuck around. It's a chic and fun way to mix up your coat game that adds a little bit of glam and bad-girl attitude to your look.
I love the look of a teddy coat when thrown over even a simple pair of jeans and a sweater, or making a winter party dress look extra fancy. My only word of caution with a coat like this is to avoid pairing it with too many other trends, lest you start looking like a fashion victim. This coat is a lot of look, so less is more with accessories, too.
What do you think?
What pieces do you have in your winter capsule wardrobe collection? Would you wear any of these pieces? What are your secrets to successful winter dressing? Let me know in the comments below!