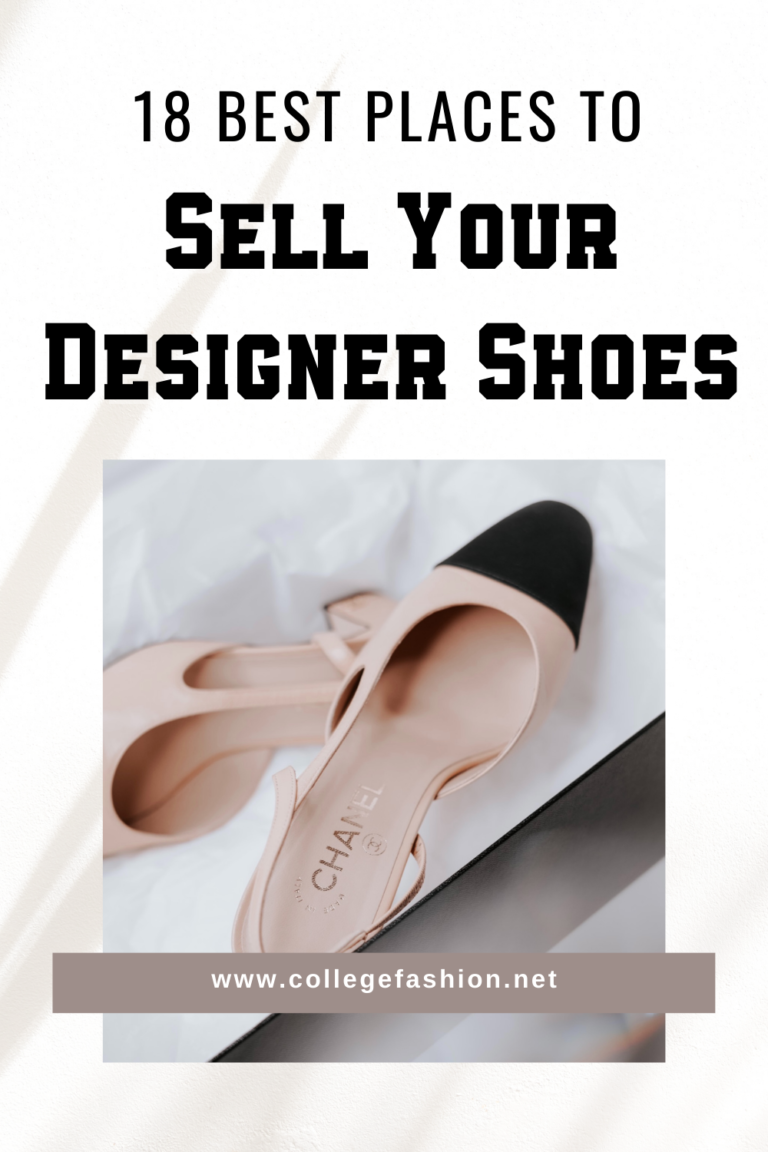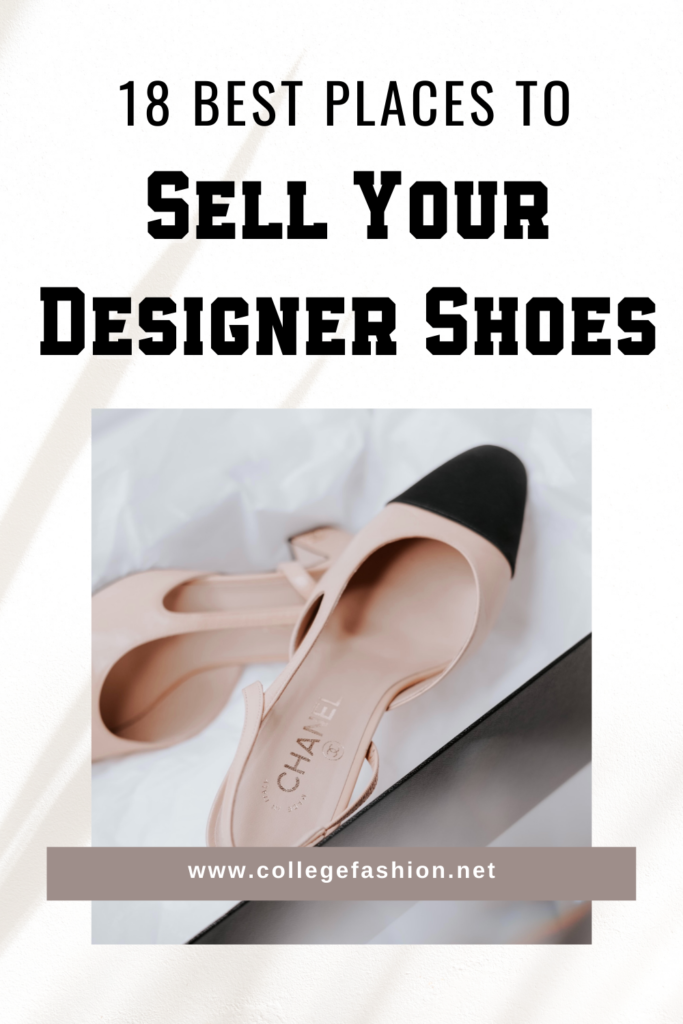 Are you looking to sell your designer shoes, but not sure where to start? With so many online and in-person resale marketplaces to choose from, it can be overwhelming to decide which one to use. In this blog post, we'll share 18 places where you can sell your designer shoes, both online and locally.
When choosing a resale platform, convenience is key. Online marketplaces like Poshmark and eBay make it easy to list your shoes and communicate with potential buyers, but you'll need to handle shipping yourself. Local consignment shops may be more hands-off, but they may also take a higher commission. Consider which option works best for you.
Exposure is also an important factor. Platforms like The RealReal specialize in designer goods, which may attract buyers willing to pay a premium. Others have a wider audience but may attract buyers looking for a bargain.
With these considerations in mind, we've compiled a list of 18 resale marketplaces where you can sell your designer shoes (both online and in-person) and hopefully make a good return on your investment.
Best Places To Sell Designer Shoes Online
Poshmark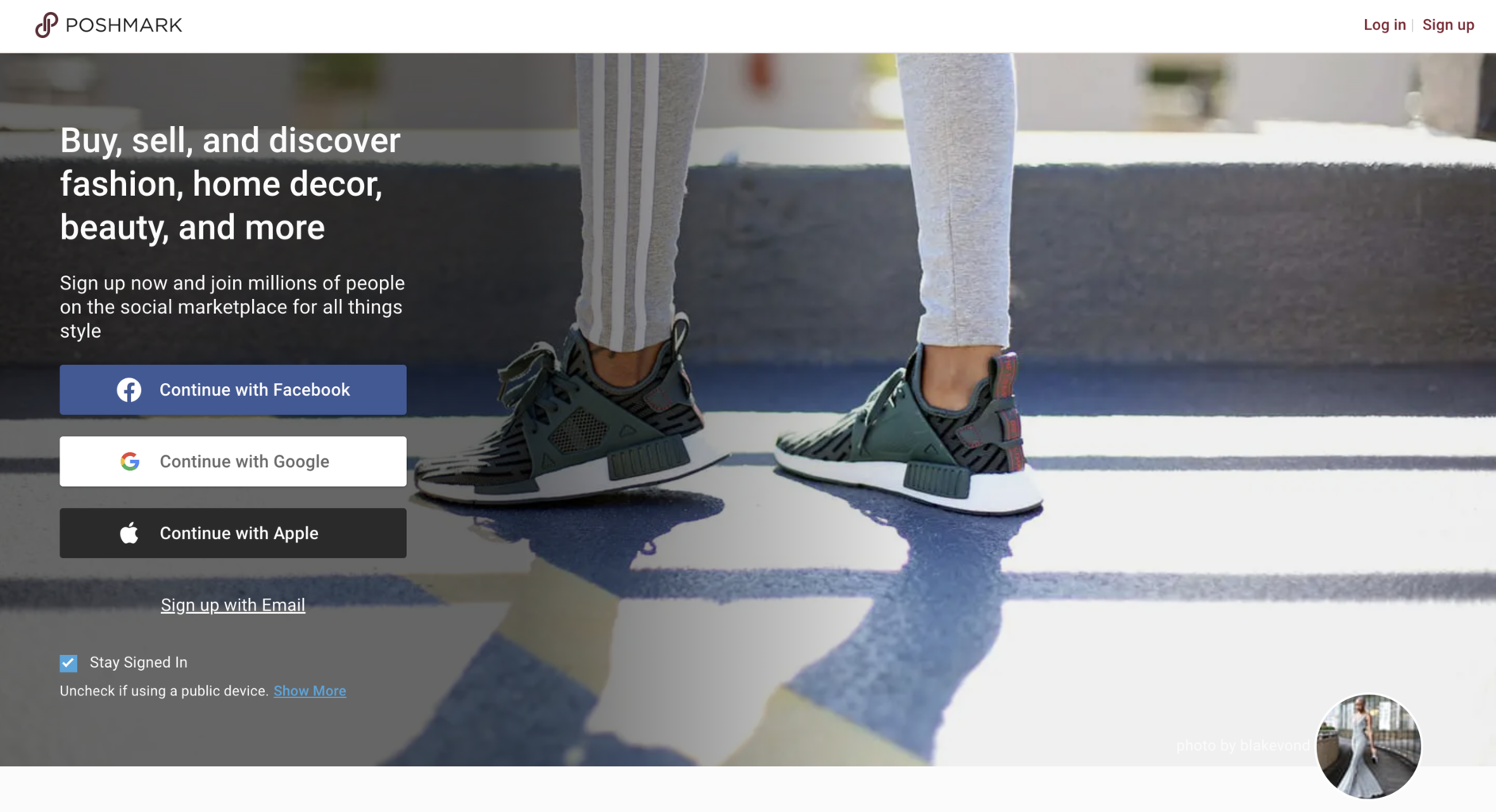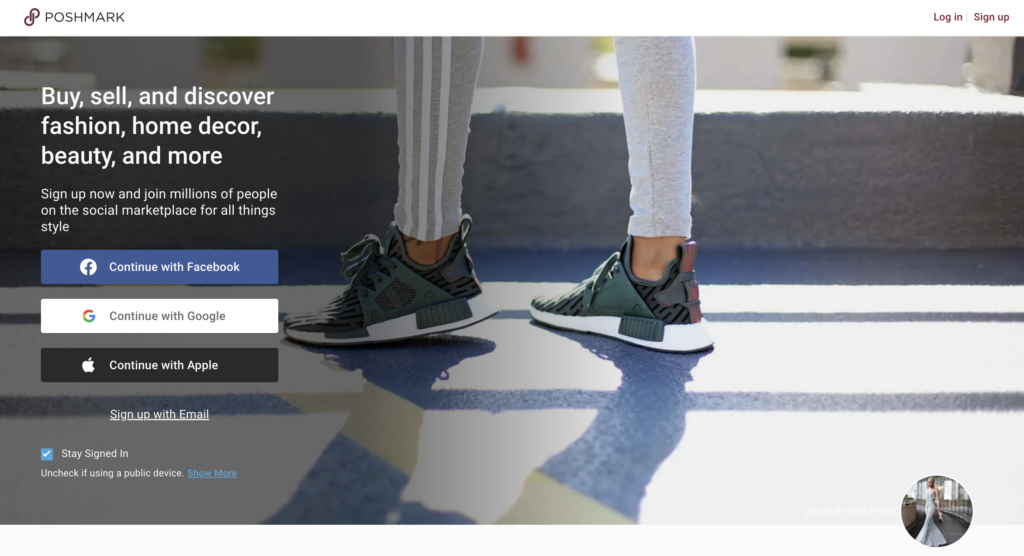 Poshmark has been a significant leader in resale for a long time now. Selling on Poshmark involves creating an account, uploading photos of the shoes from your phone, and setting the price and shipping discount (if any) yourself. Then, you wait for offers to come in and decide on your buyer. Poshmark takes a little bit over 20% commission.
The thing that's nice about Poshmark is the control you get and your ability to choose which offers to take. That being said, for a do-it-yourself service, they take a relatively large cut of your proceeds.
TheRealReal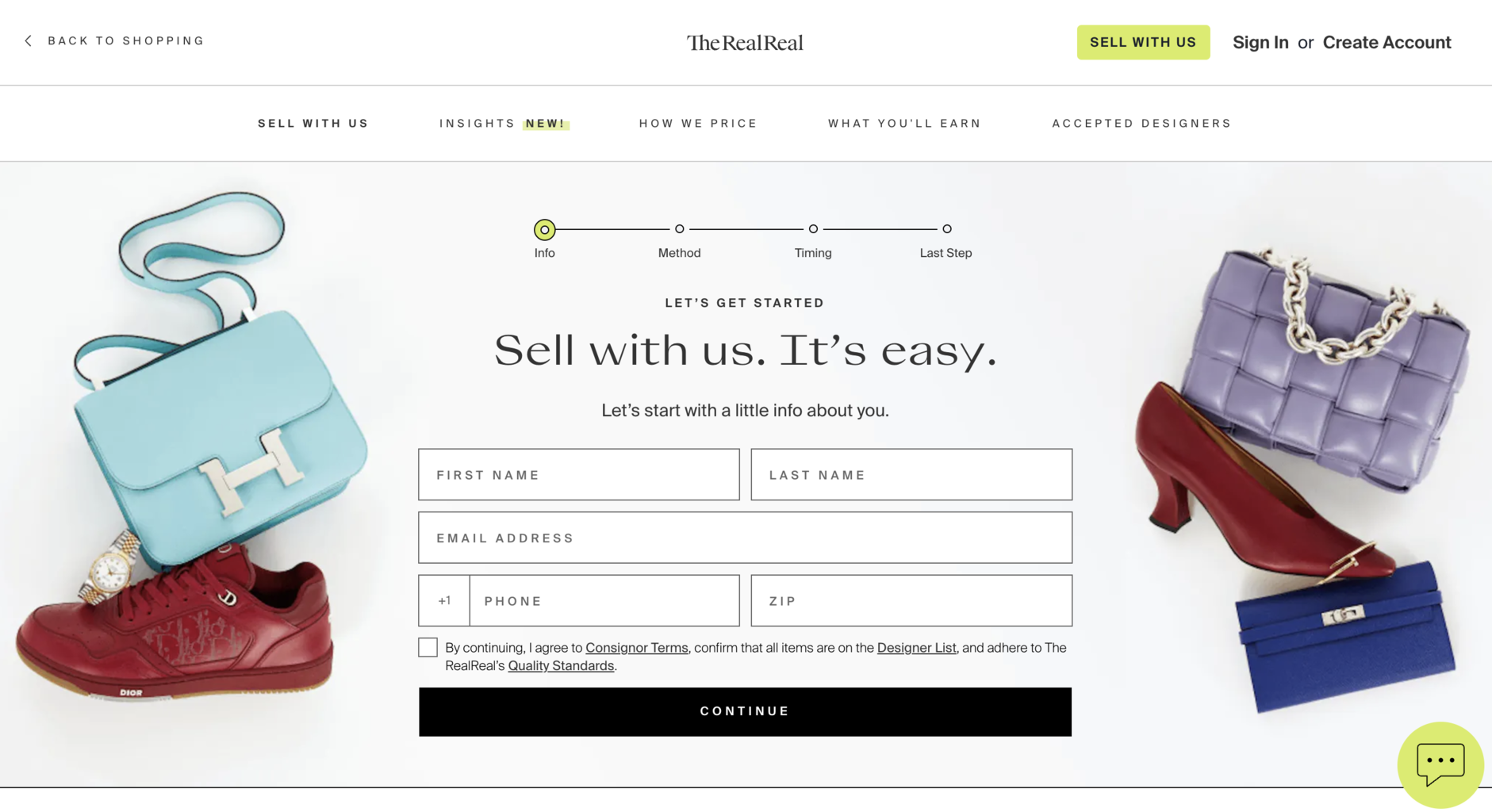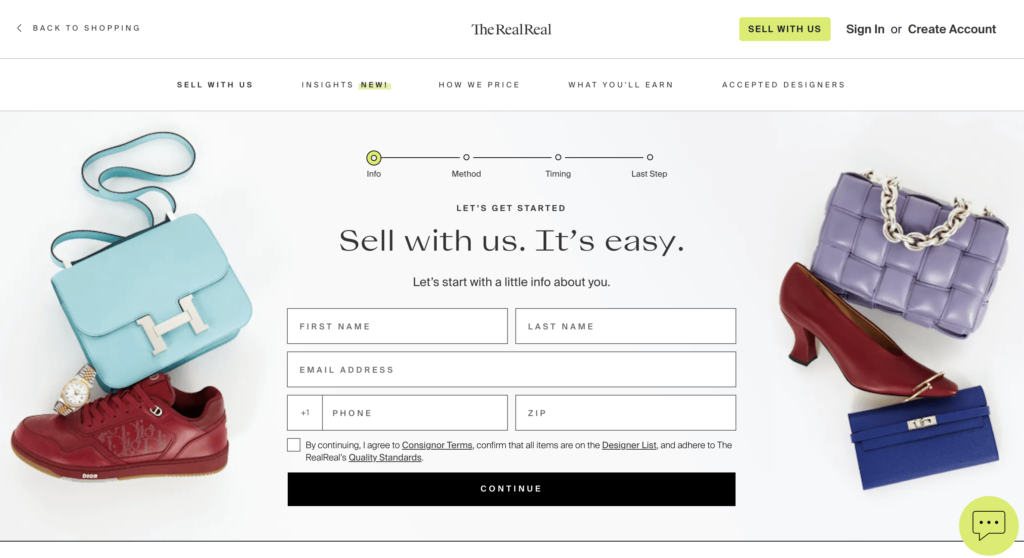 TheRealReal is a massive online, high-end consignment shop. To sell with them, you can either send them your items or, if your city has a consultant or store, you can bring your items to them.
Other than that, you do no work. TheRealReal will take extremely high-quality photos of your item, and set a listing price and any discounts. For this, they take a significantly large cut of the sale, typically over 50%.
This is a good option if you don't have time to list your own items or have your eye on an item on TheRealReal. (You get your commission +5% if you take it as a site credit.)
Flyp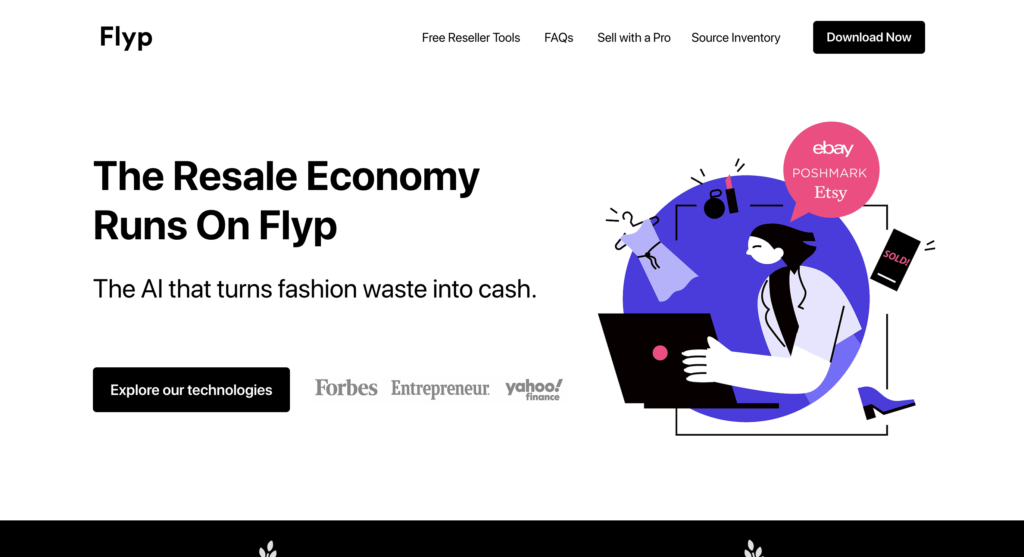 Flyp is a unique new piece of technology on the App Store. Much like Poshmark, you have to take photos to create a listing, but the app then uses AI technology to connect you with an expert, independent seller to tell you prices and what their commission will be, and to complete the selling process for you.
This is great for anyone into tech just because the concept is fascinating. It's also great if you don't know where to start with your shoes because the app gets someone else to research for you.
Grailed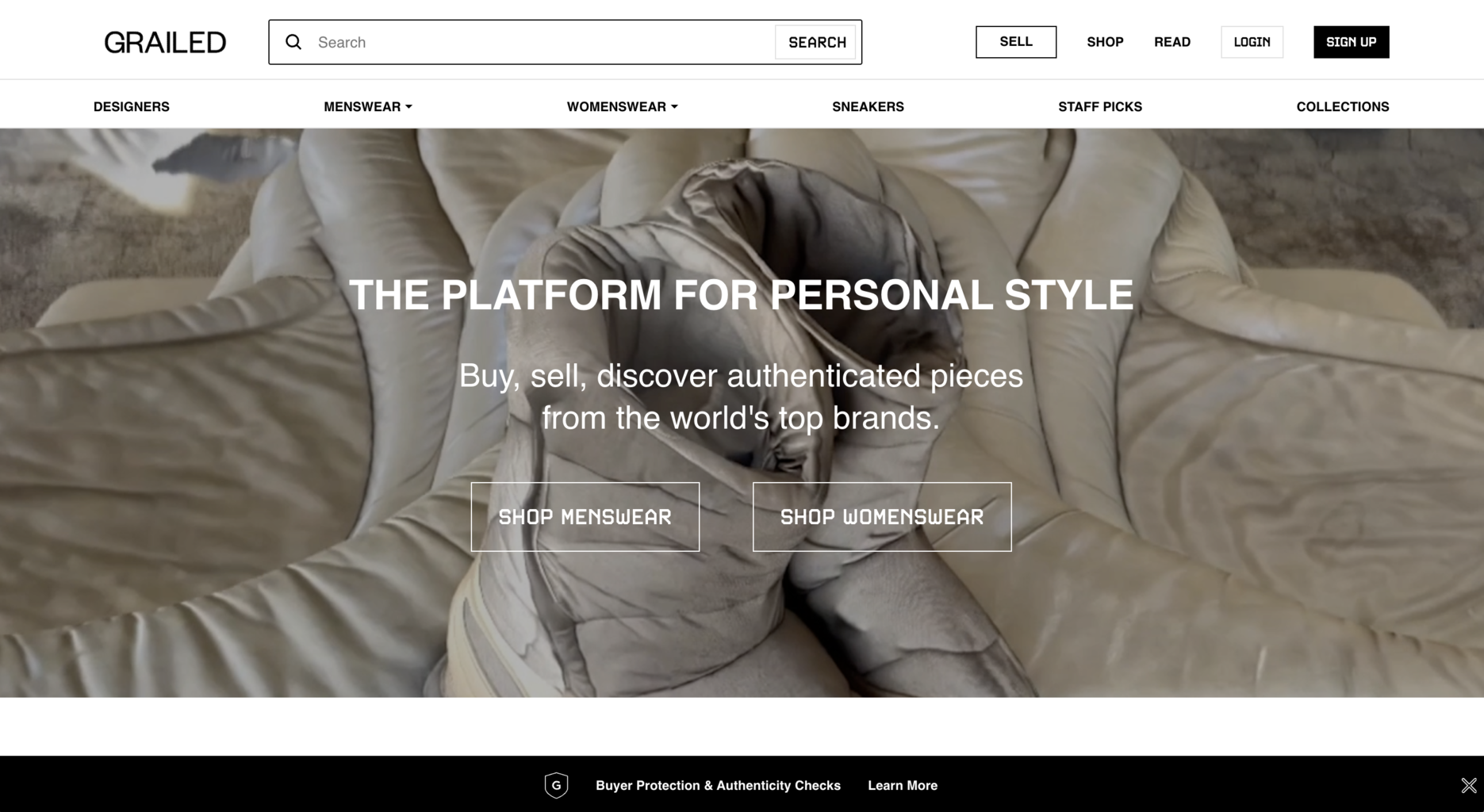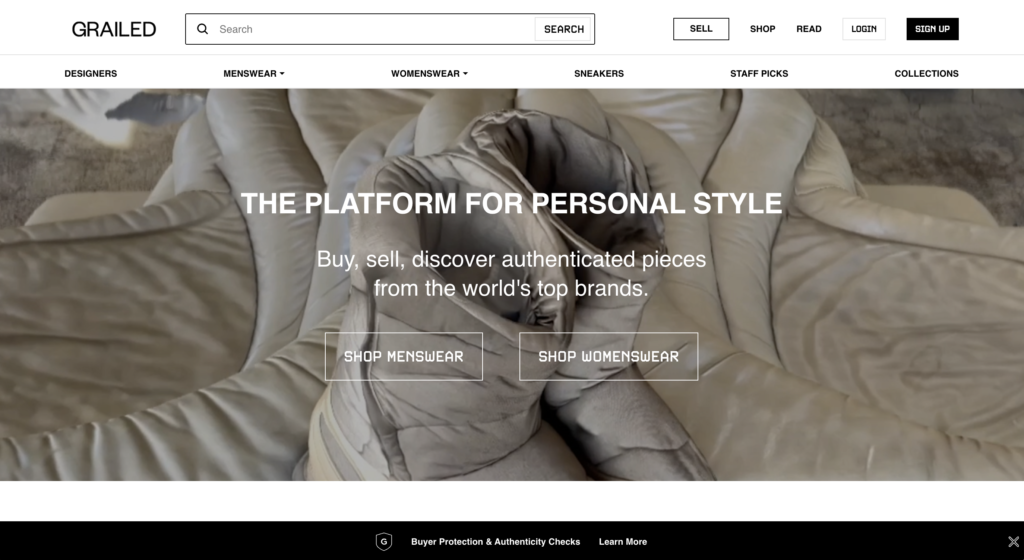 Grailed is a website and app for selling used, higher-end fashion. It comes from the term "grail," which means an article of fashion that is rare and has gone up in monetary value. Its primary segmentation of popularity is more with men, streetwear labels, and amongst edgier designers such as Rick Owens.
This is an excellent option for shoes from brands like those or men's shoes. As with Poshmark, you must create an account and upload your own images, but Grailed also allows you to sell internationally, which separates it from some of the other sites on the list.
BuyMYheels.com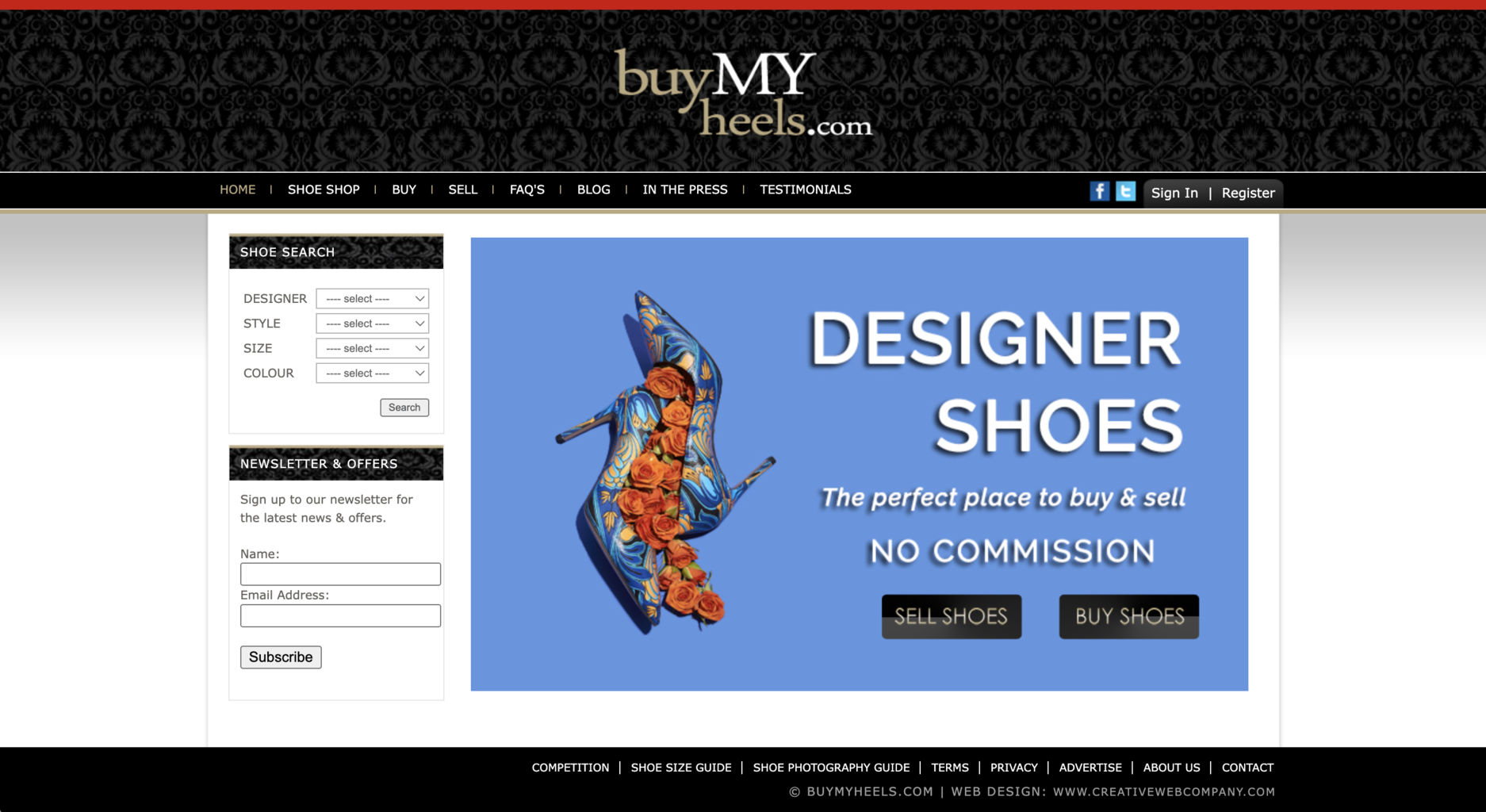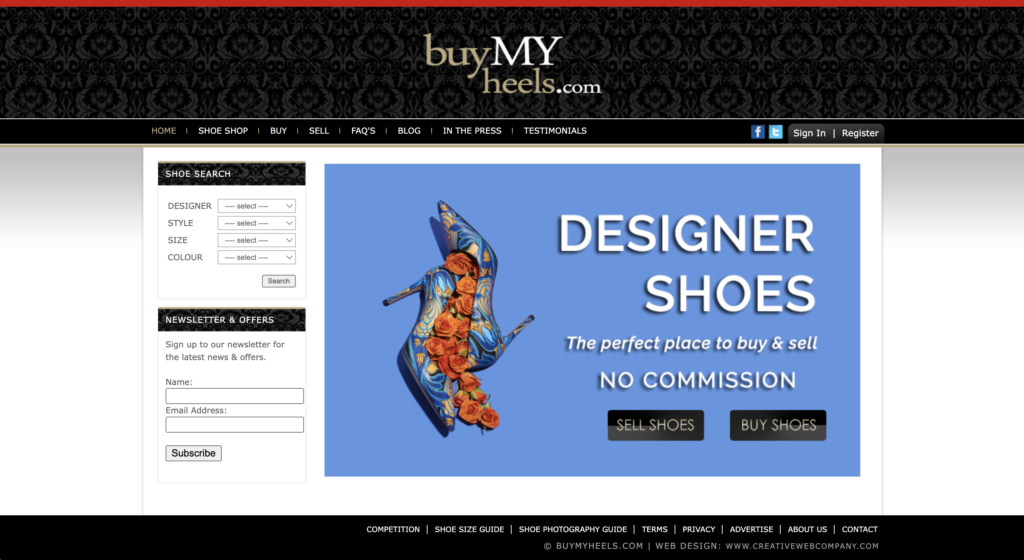 BuyMyHeels.com is a European site that allows users to ship internationally to a number of Western Countries and a select few in Eastern Europe. They take no commission but require a 5 Euro deposit (equivalent today to $5.29 USD).
They have strict guidelines for how your shoes can look in the photos and strict anti-fake guidelines. This is a good option if you are open to shipping internationally and would rather pay a small deposit rather than have the company take a cut.
ThredUp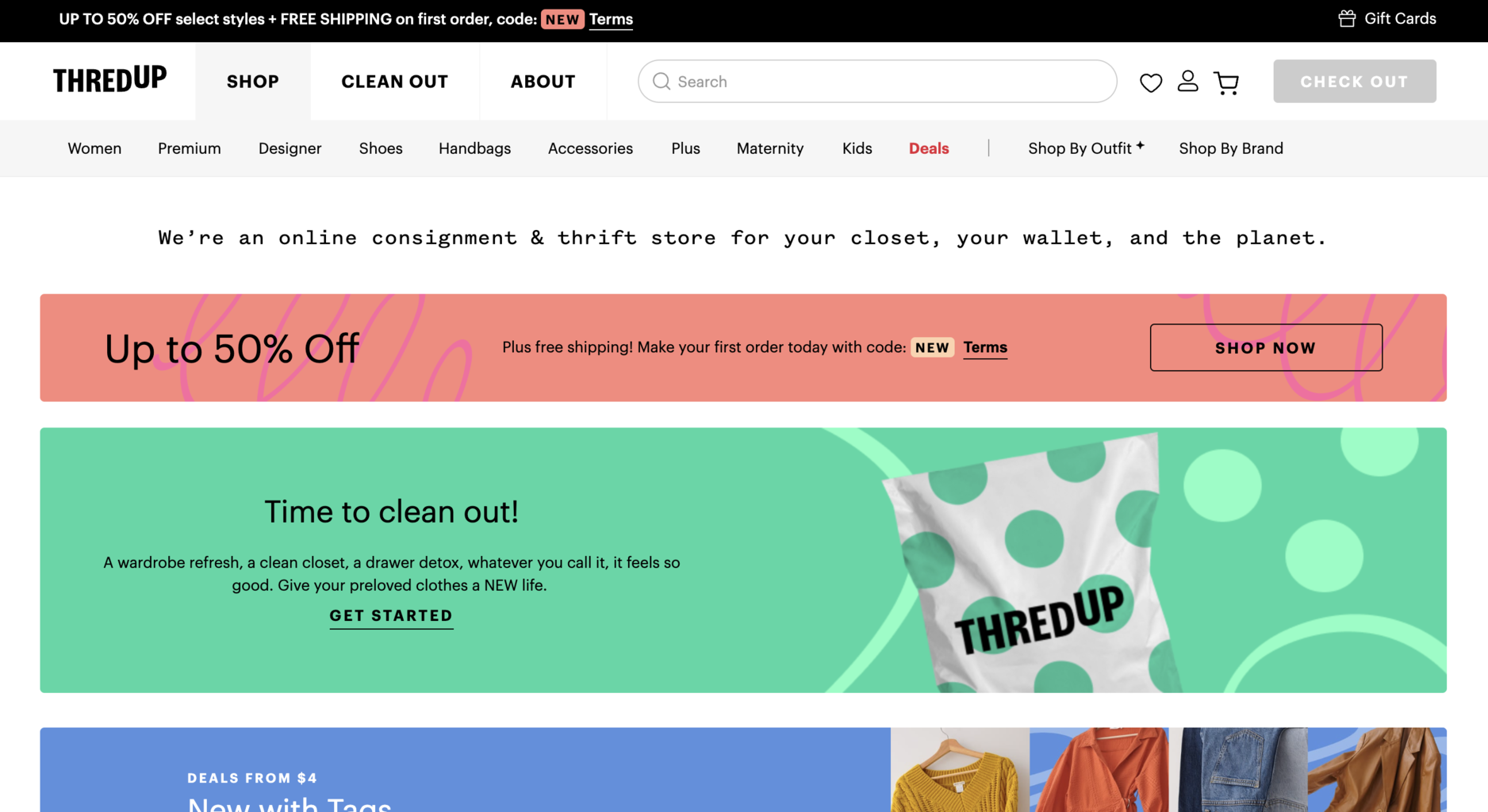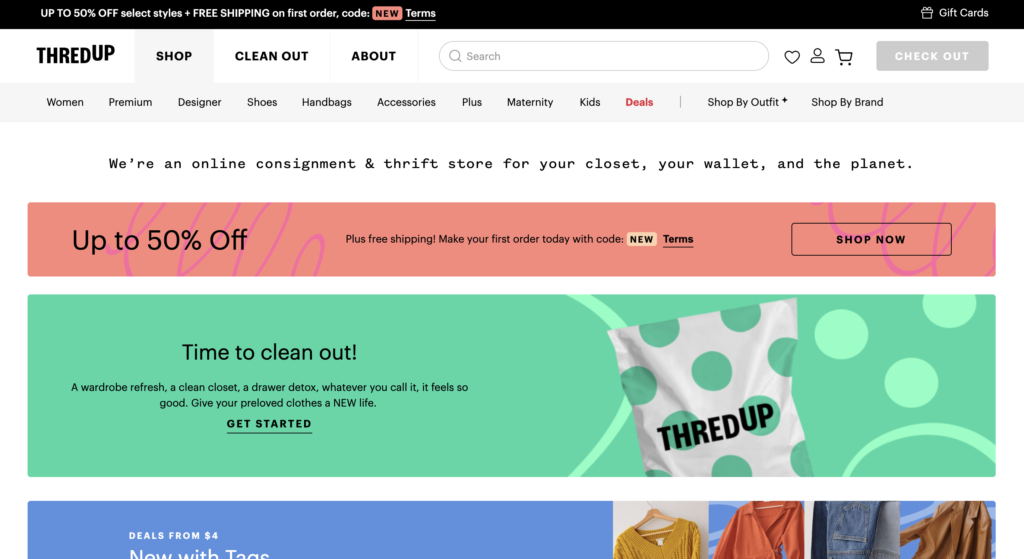 ThredUp markets itself as the world's largest thrift store. They pay you up front for whatever you send them, but it may not be the price you want. Think of them as Plato's Closet, but online.
ThredUp is a solid option, though, especially if you are doing a major closet cleanout. They even cover shipping to their facility, so it's very easy on you as a seller.
ThredUp also has several affiliation programs, such as the one with Athleta, where you can sell your old clothes to them for an Athleta gift card.
Vestiaire Collective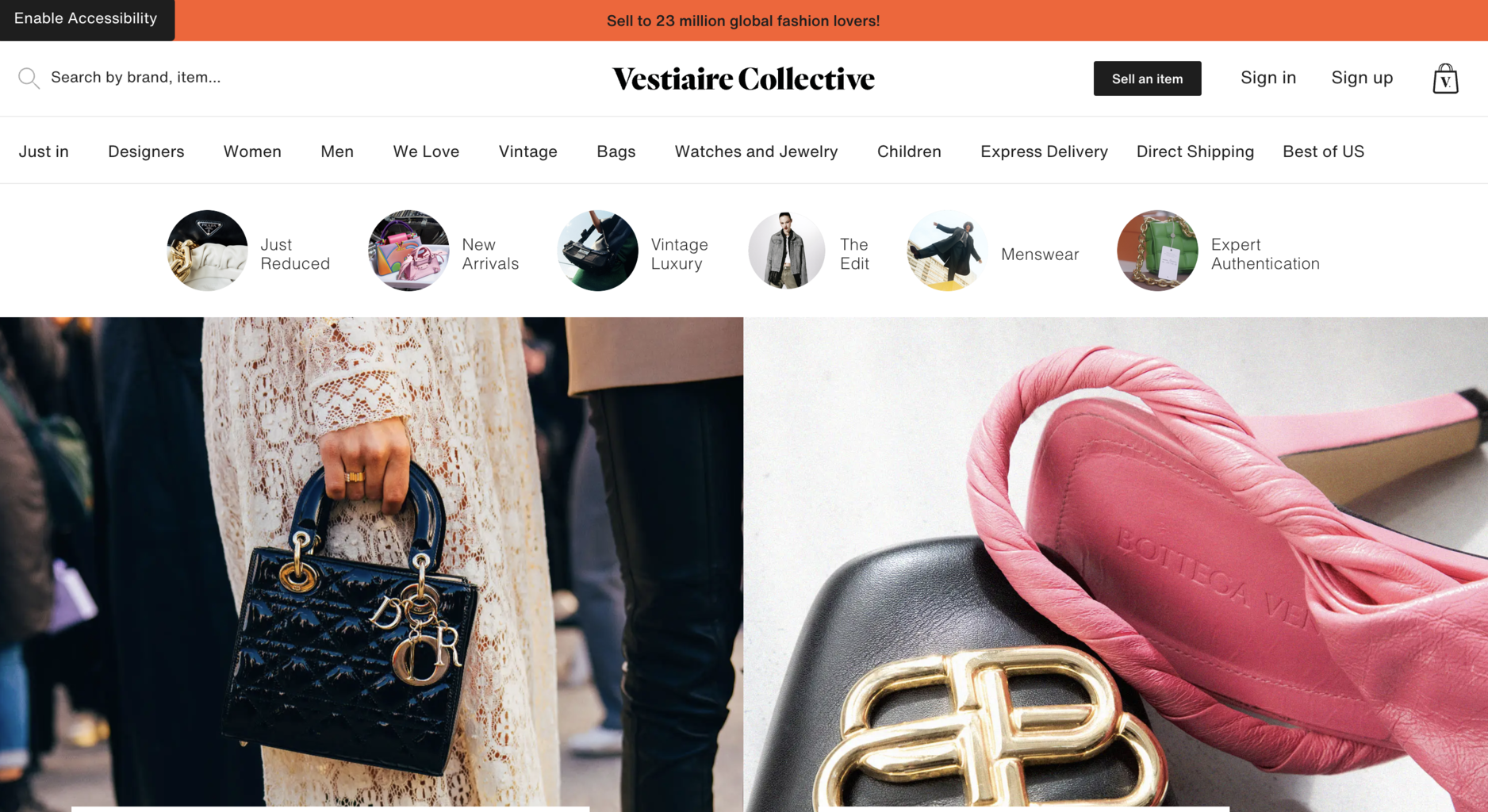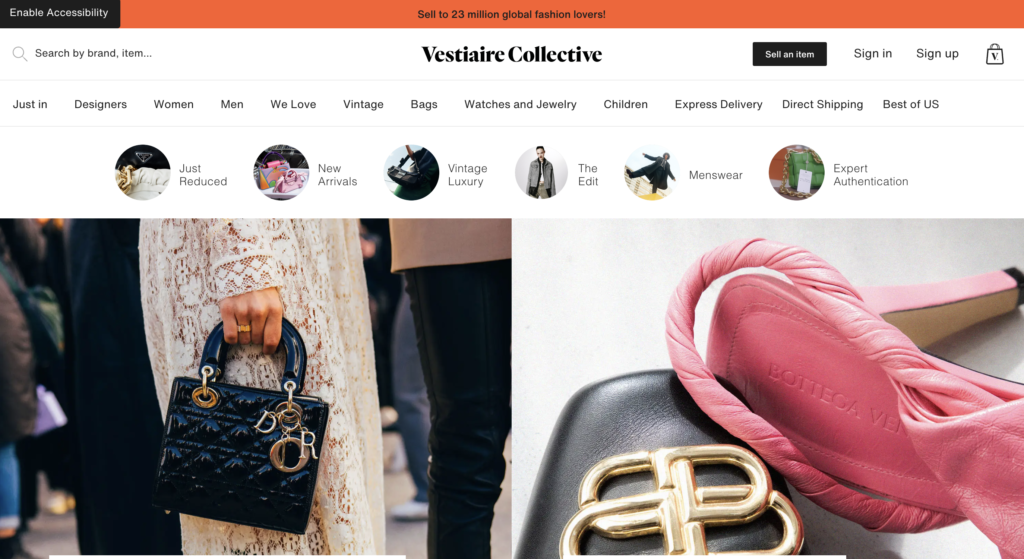 Vestiaire Collective is a higher-end resale marketplace that's similar to Poshmark in that you upload images yourself. You can register as an individual or store and take good photos of your item, and Vestiaire Collective automatically background removes.
The site does take a cut (an average 20% commission), but they automatically make your photos look very professional, and they have a good reputation regarding authenticity.
Mercari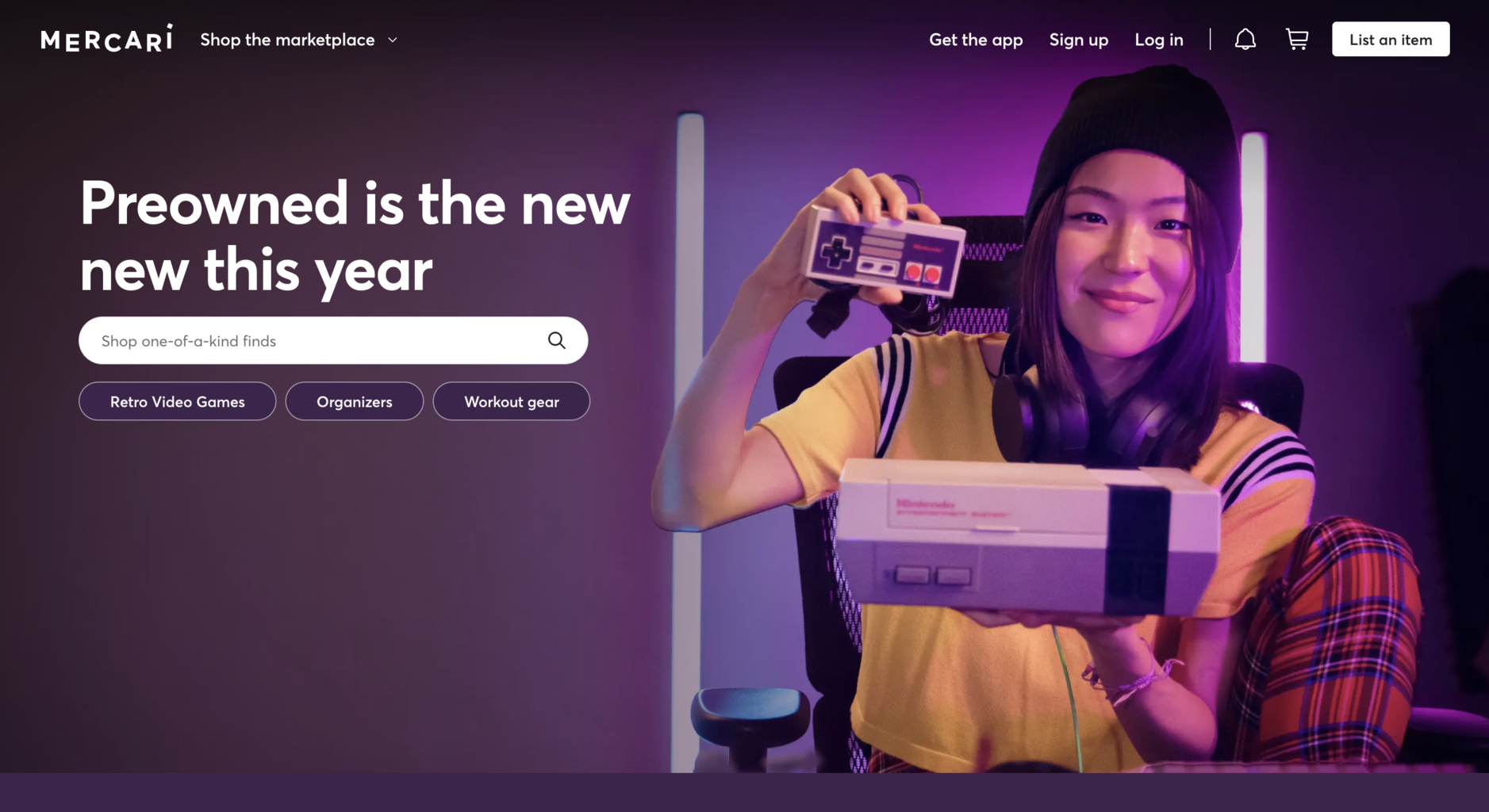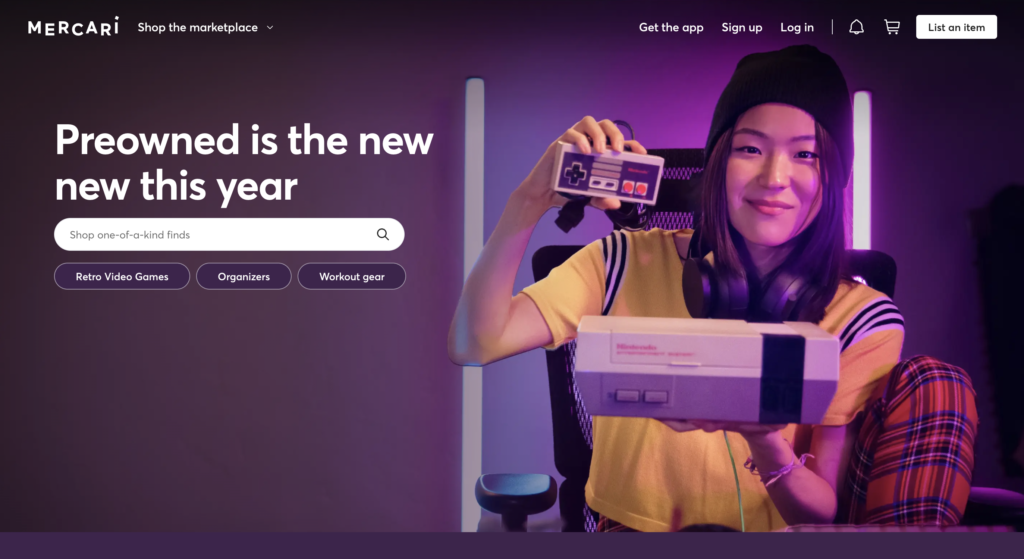 The Mercari app is one of my favorite places to sell designer shoes. Download the app, make an account, take a few pictures, put a $1 deposit down for authentication, and list.
Mercari takes about 11-12% of the sale and refunds you for the deposit once they decide that your item is real. Buyers feel safe on Mercari because of this, and you will make a good amount of money using it.
GOAT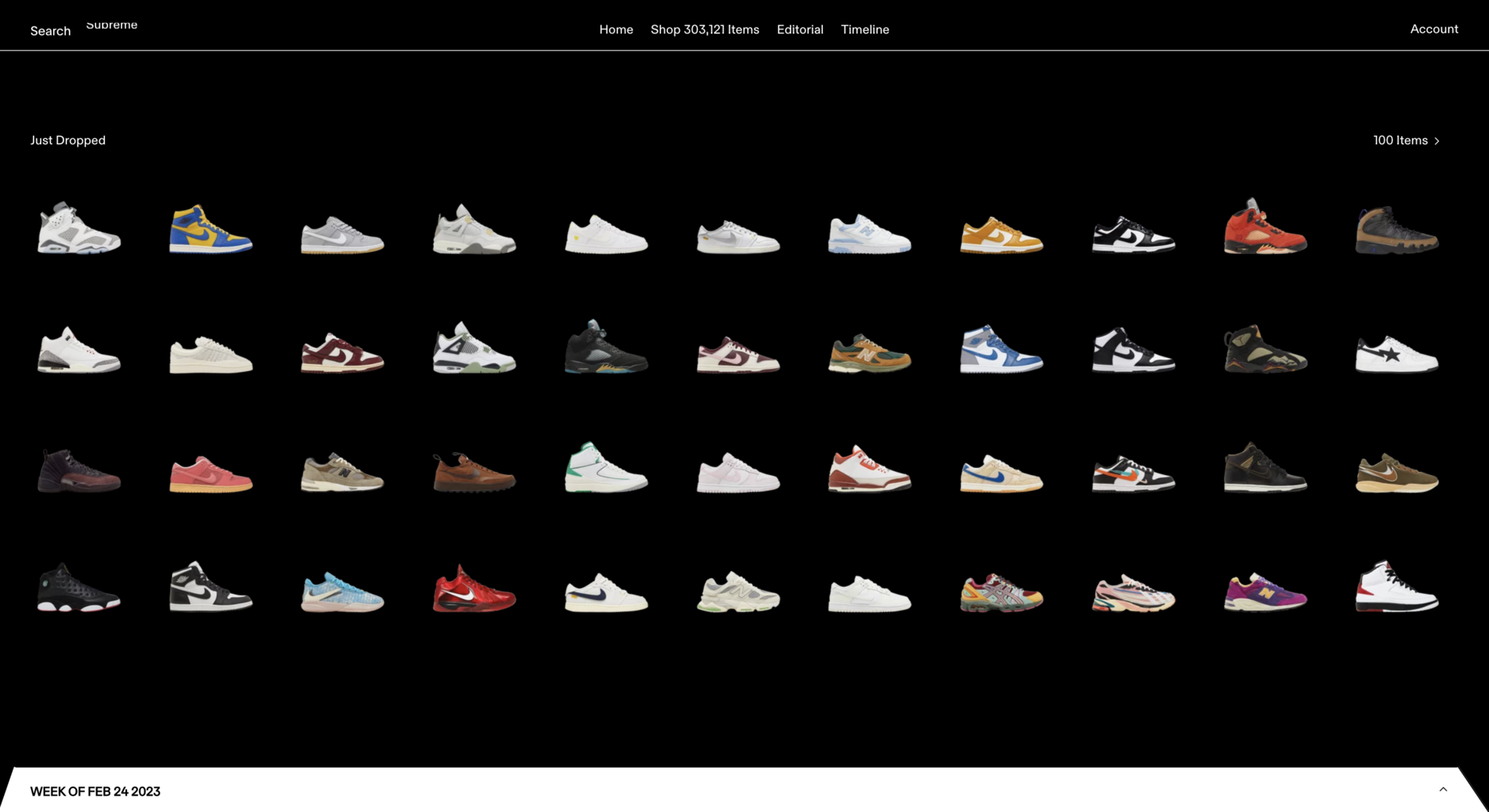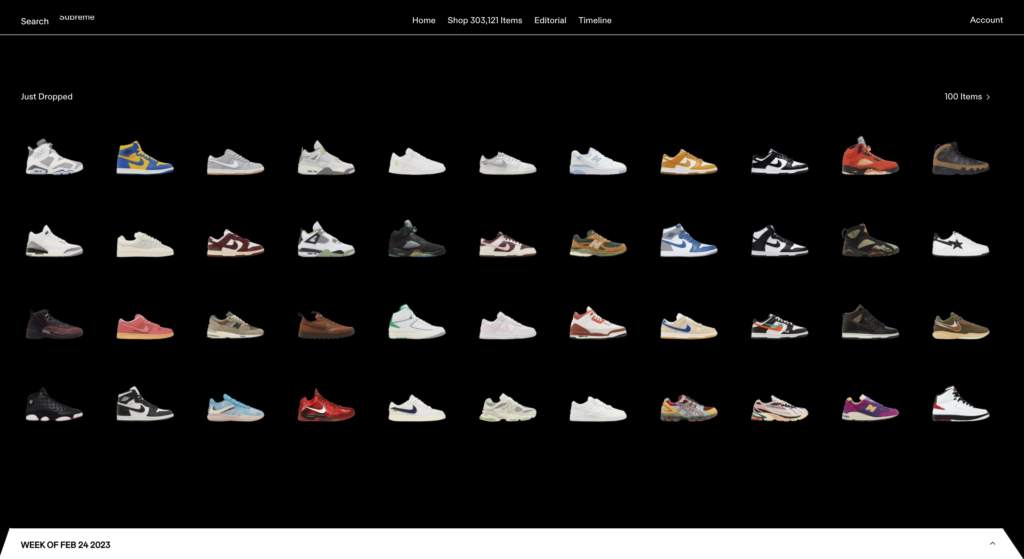 Goat is much more exclusive than most of the other services listed here.
After making your account, you must get approved to sell before you can list, in order to guarantee the quality and authenticity of items. And once approved, you are expected to have high-quality listings. Its UI is very similar to that of StockX, and it's primarily used for designer sneakers.
StockX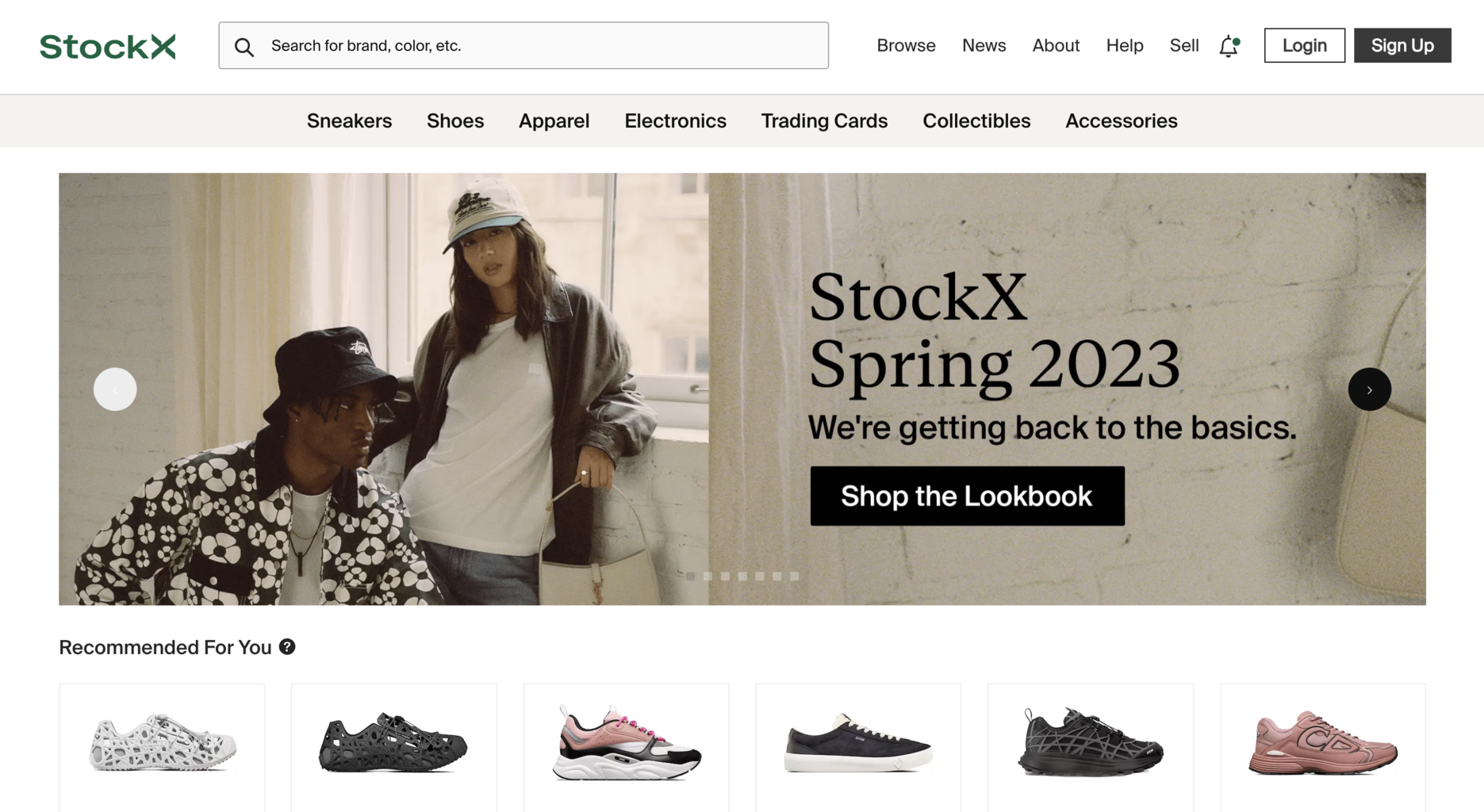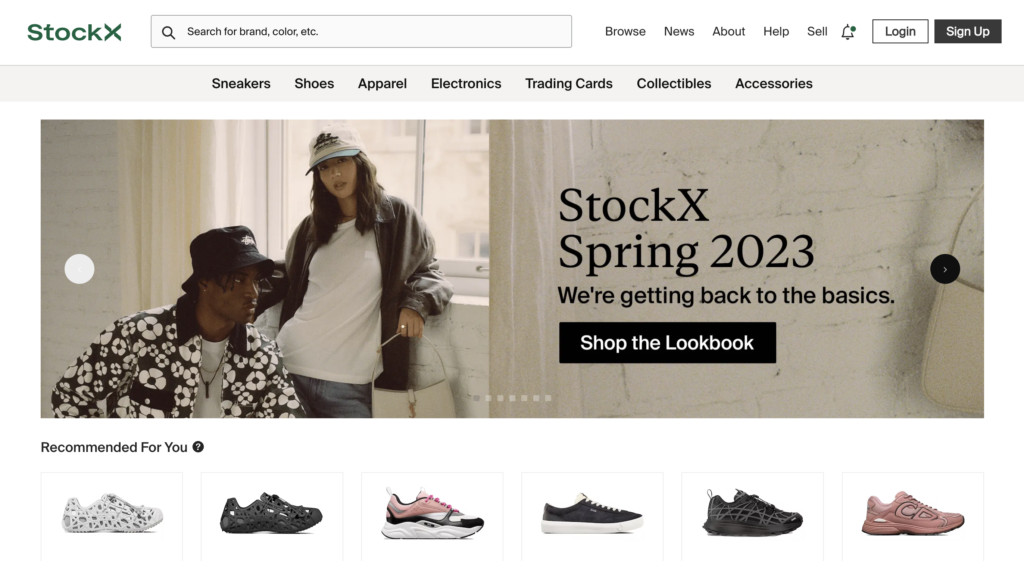 StockX is excellent for anything streetwear-related and for super popular designer items.
You find the item you want to sell, fill out the information, and put in an asking price. Your item then gets sent to them for authentication and then shipped to the buyer. A commission rate is taken out based on your selling level with the company.
Kixify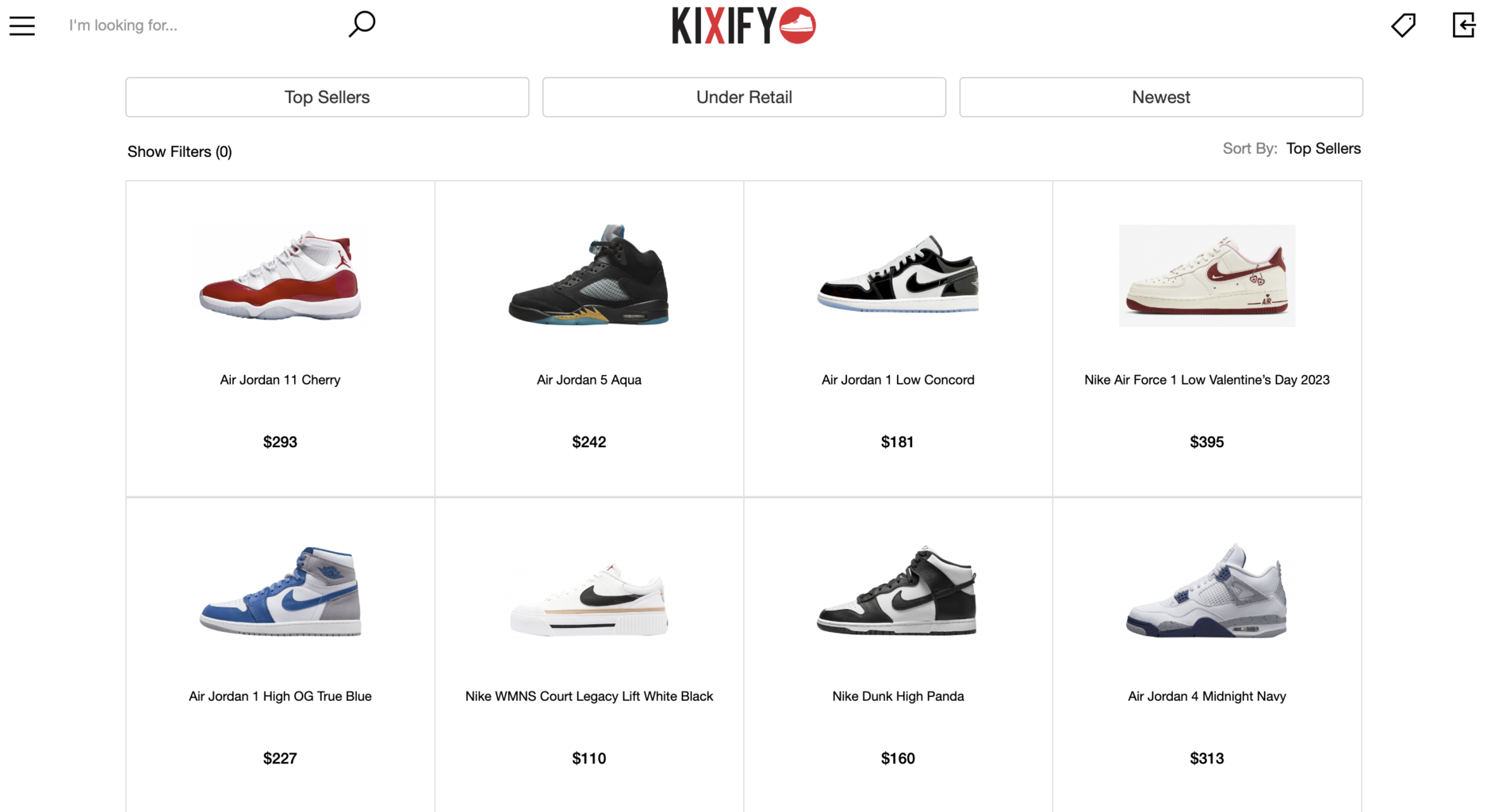 Kixify markets itself as the "world's largest sneakers marketplace." They sell sneakers exclusively. To sell, you create an account and make your listings, and they only take a 10% cut. This is ideal for brands like Nike since this company specializes in a few popular sneaker brands.
Ebay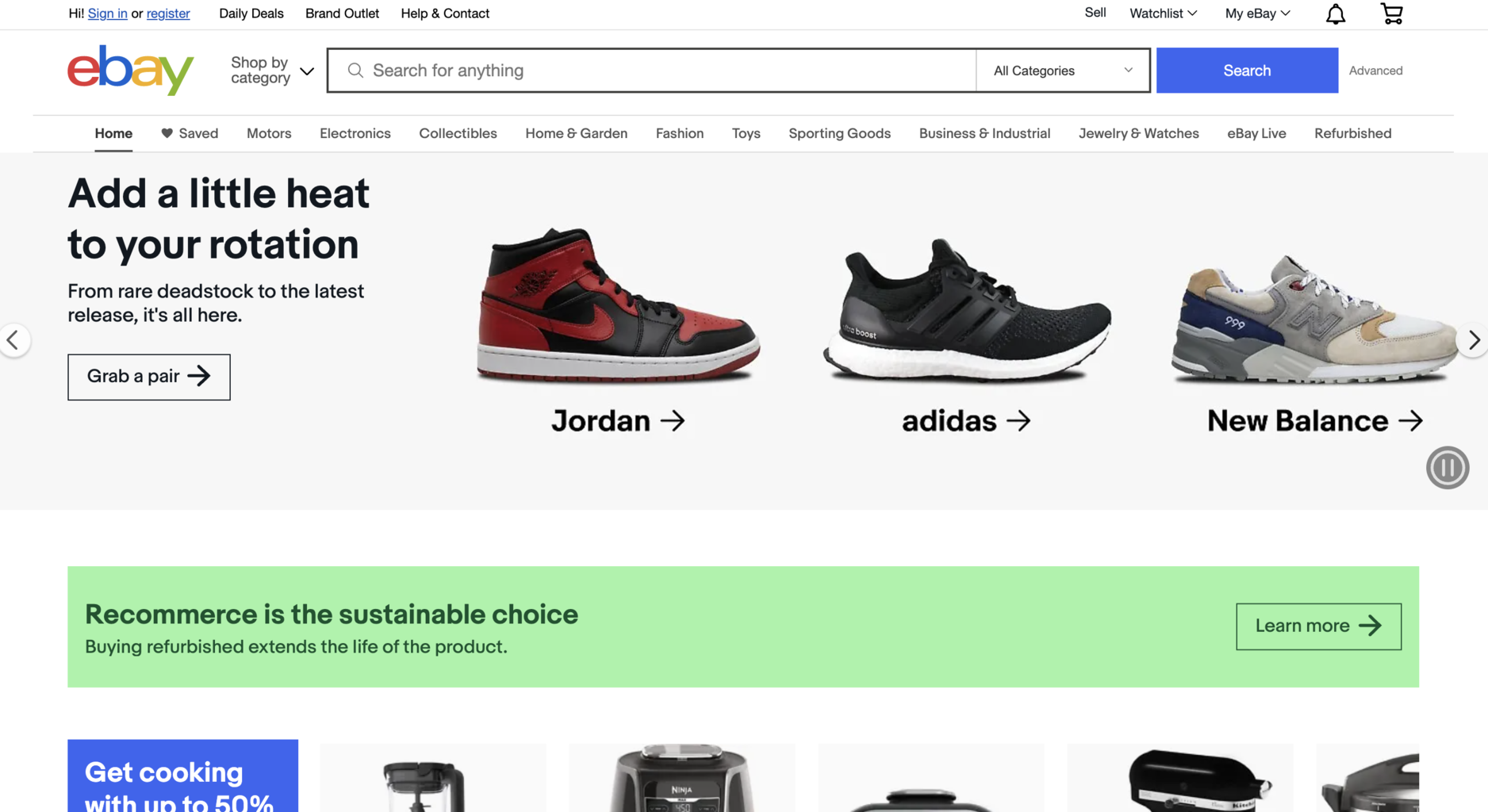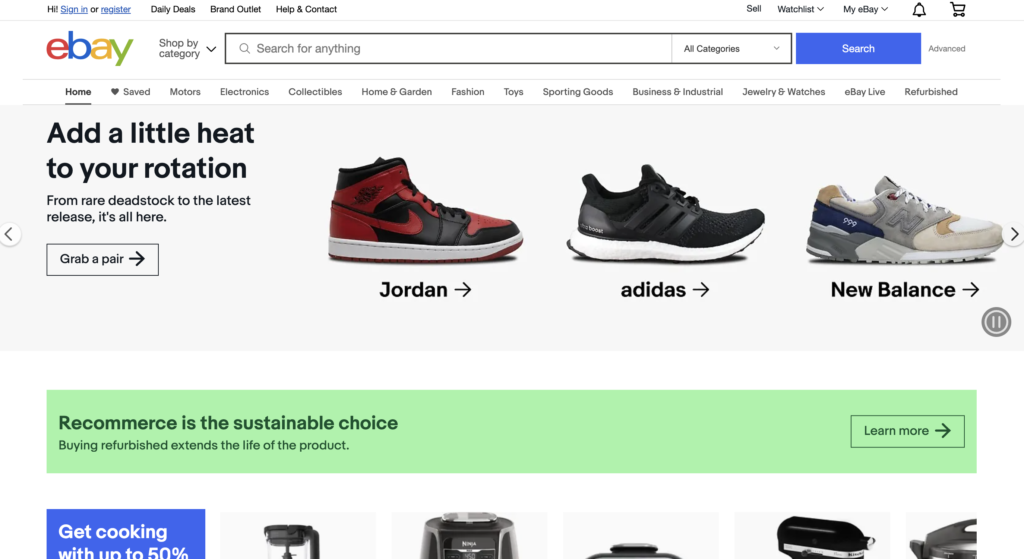 eBay is the classic online reselling marketplace. You make an account, upload your listing, and set your lowest price and a date for the auction to end. eBay does keep an amount of the sale, never going over 13.25%.
Where to Sell Designer Shoes Near You
Varage Sale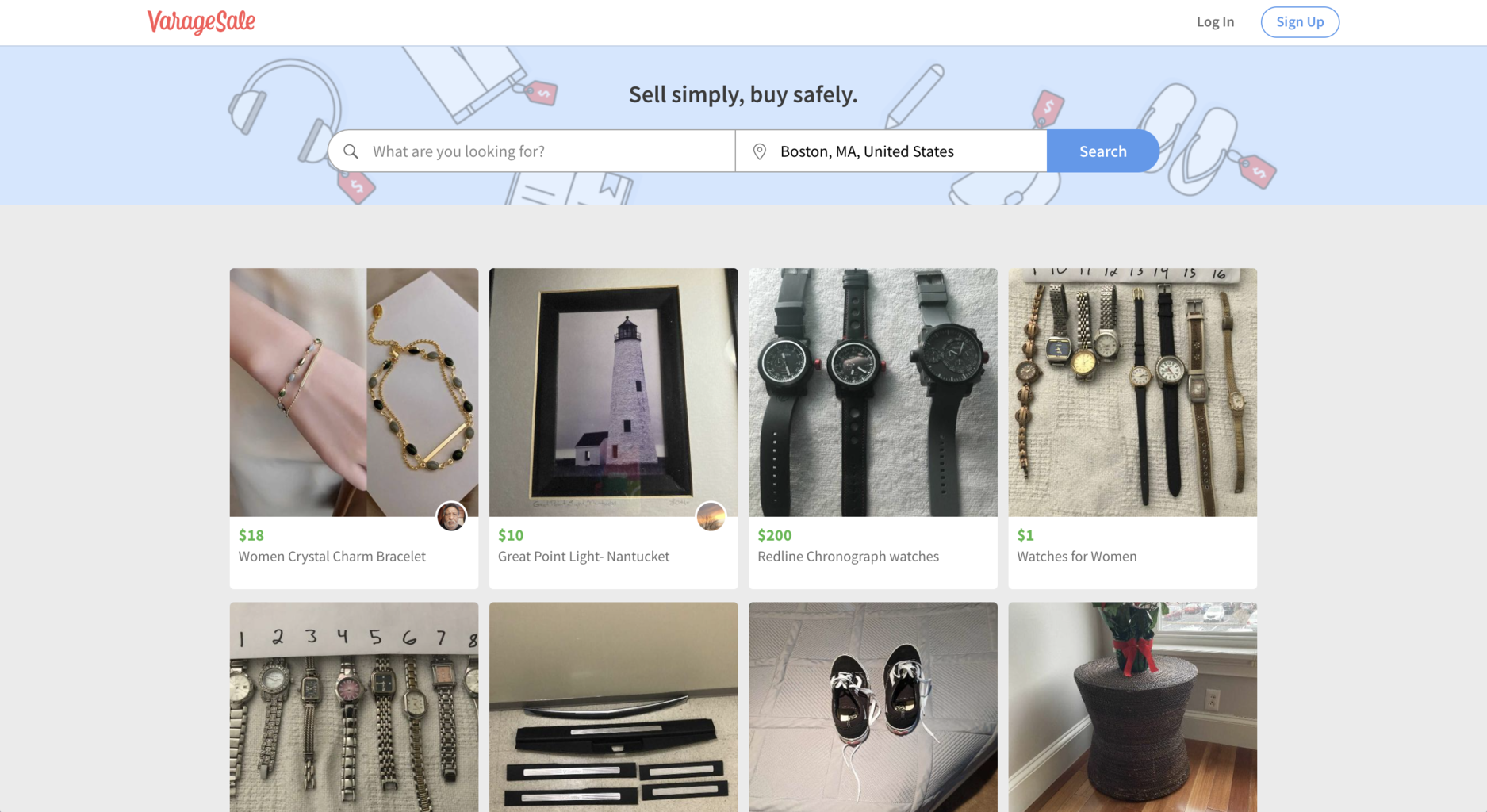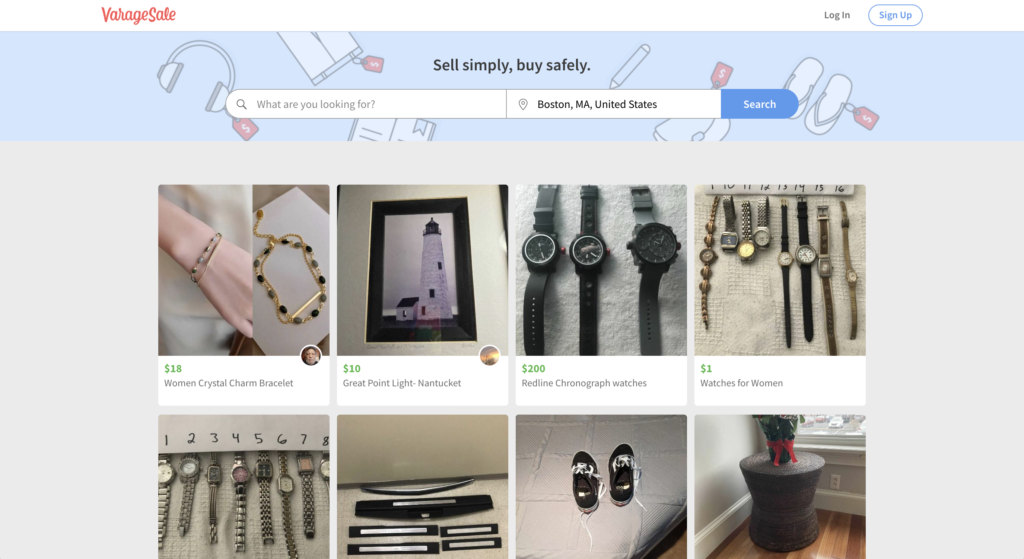 VarageSale is a lot like FaceBook Marketplace meets Poshmark. You still create an account and listing, but it's only for local areas and communities. One of the highlights is that they take under 3% of the total sale in commission.
Facebook Marketplace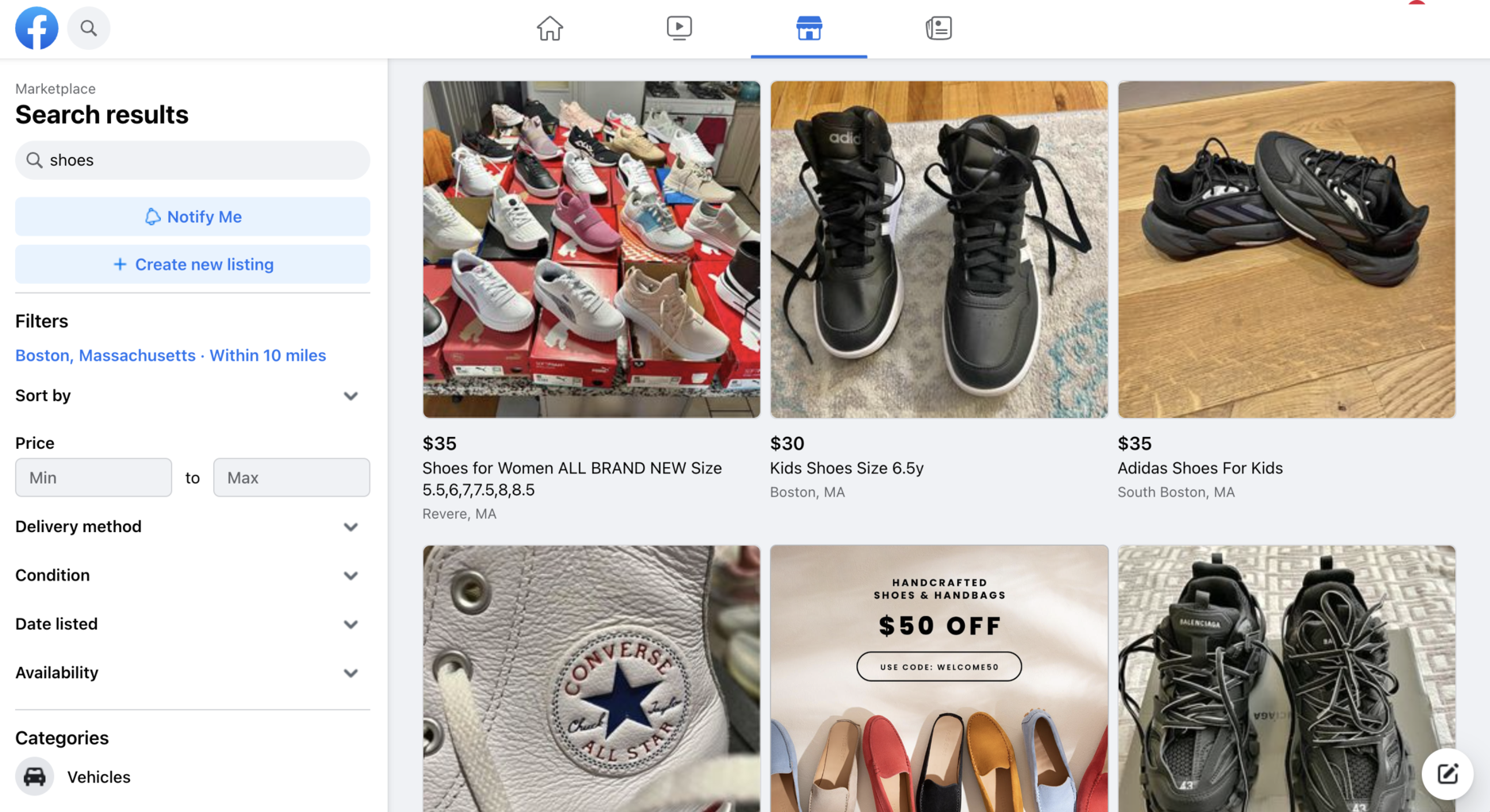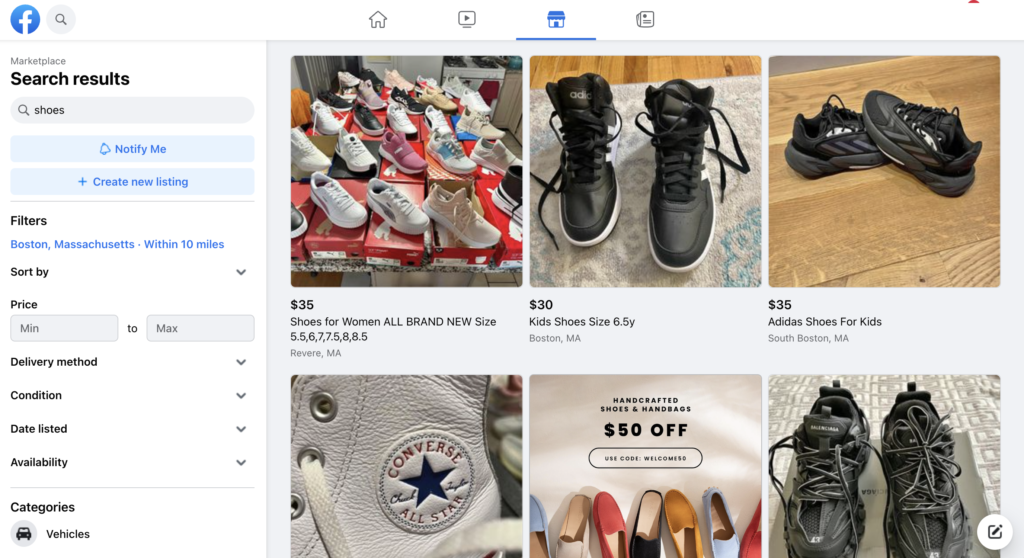 Facebok Marketplace is a local extension of Facebook to sell products. It offers a buy now option or completion of purchase through messenger. You use your existing Facebook account and take photos and upload them to Marketplace. They take a 5% selling fee if the item is shipped.
OfferUp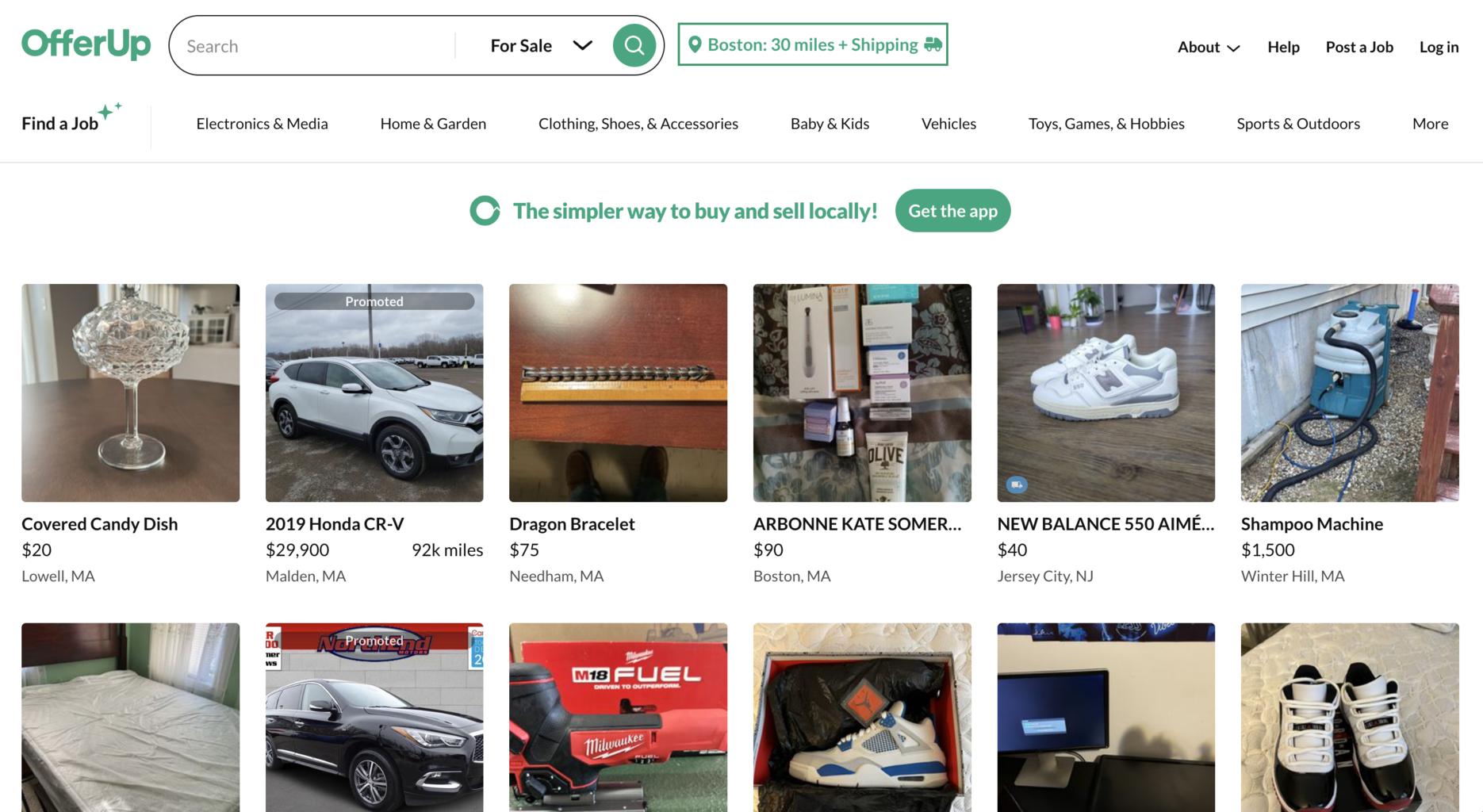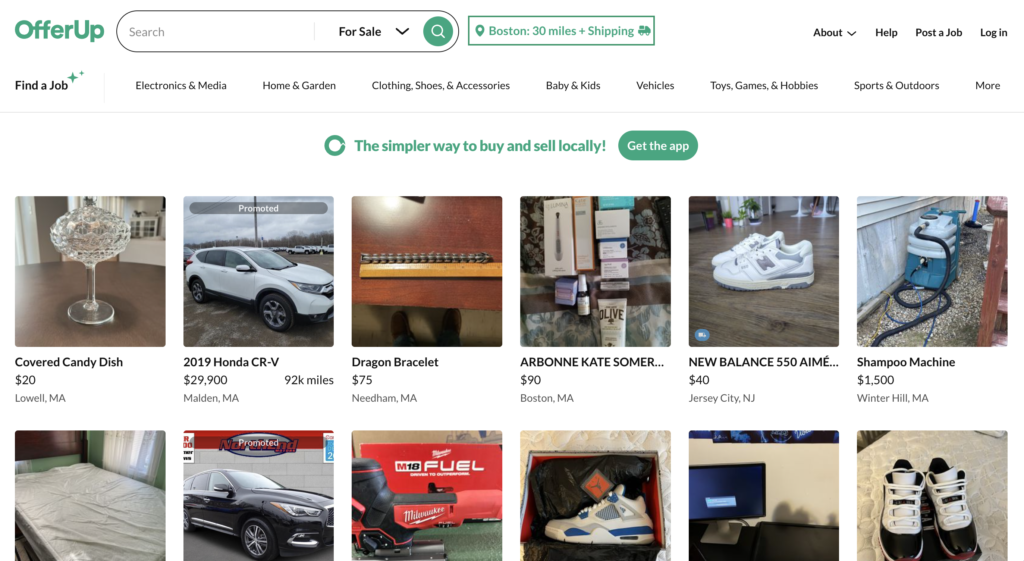 OfferUp started in 2011 as a competitor to Craigslist. It functions the same as the other sites aforementioned, and they take a steep 12.9% cut of your sale.
5Miles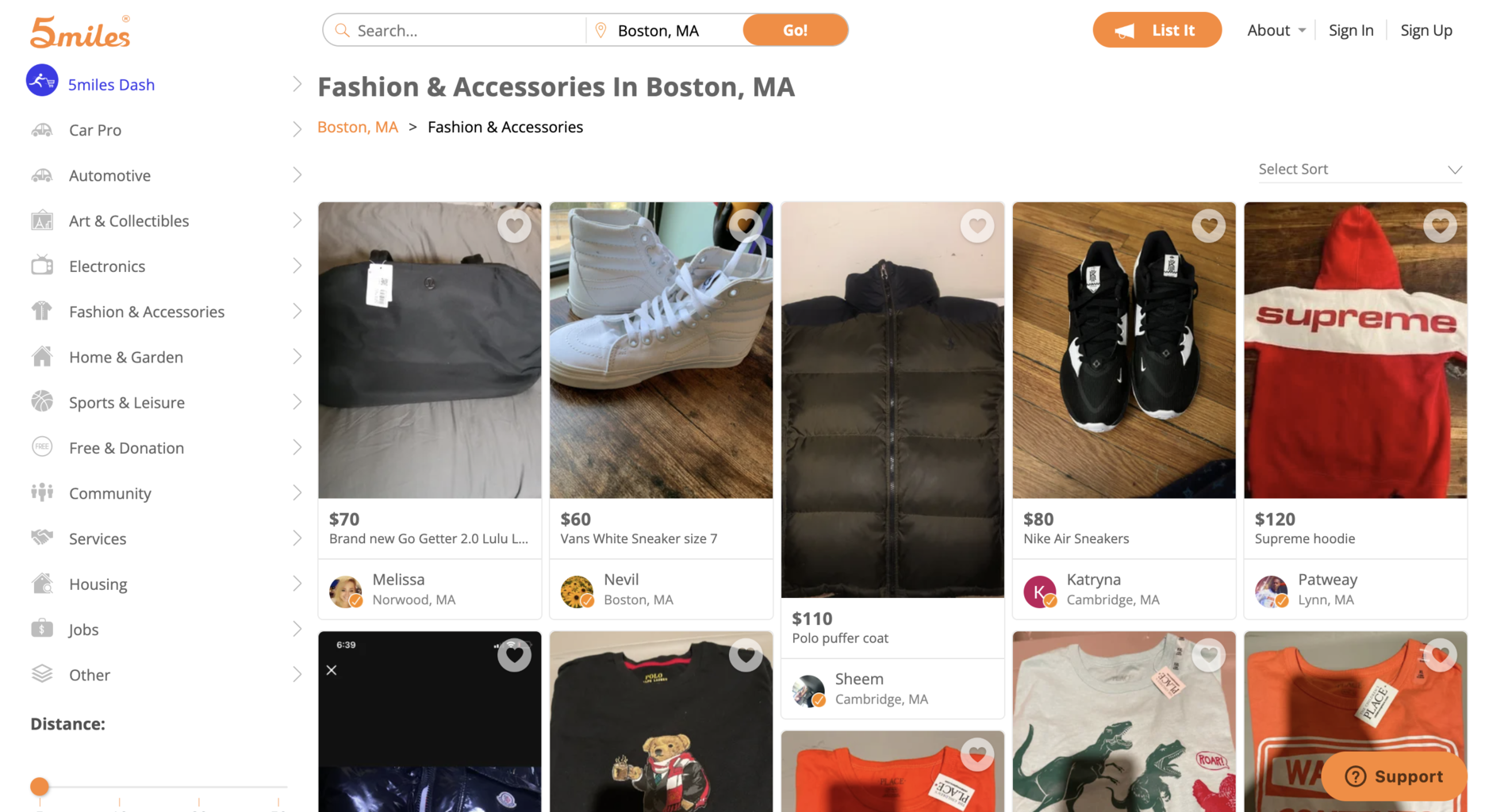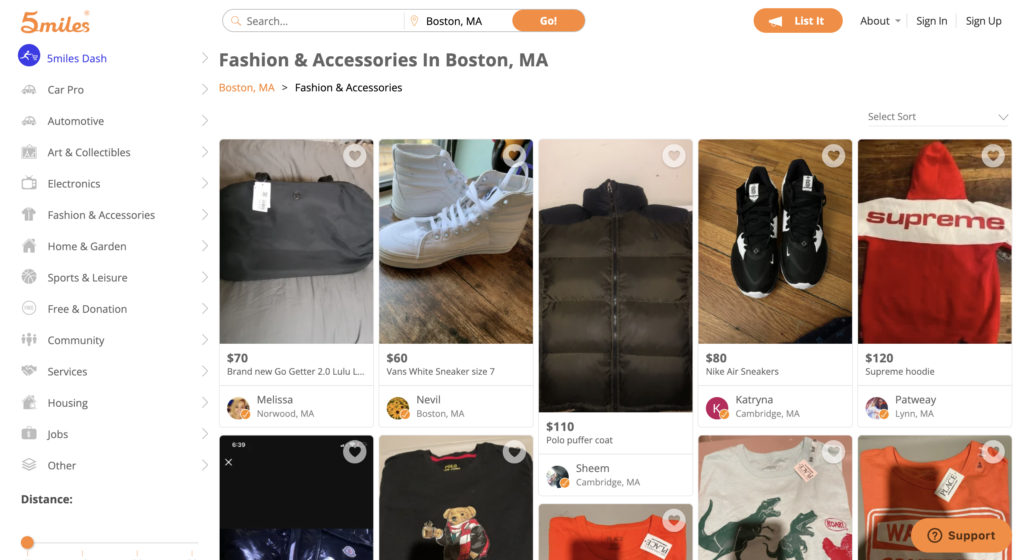 5Miles allows any user to snap a photo of an item for sale, and then users can bid on it.
What separates it from other resale sites is that there is an in-person marketplace component to it in certain cities, including Dallas-Fort Worth, Houston, and Los Angeles. They are even the logo sponsor of the Dallas Mavericks jerseys.
They also have a 10% service fee, meaning that they take 10% of the final sale price of your item.
Craigslist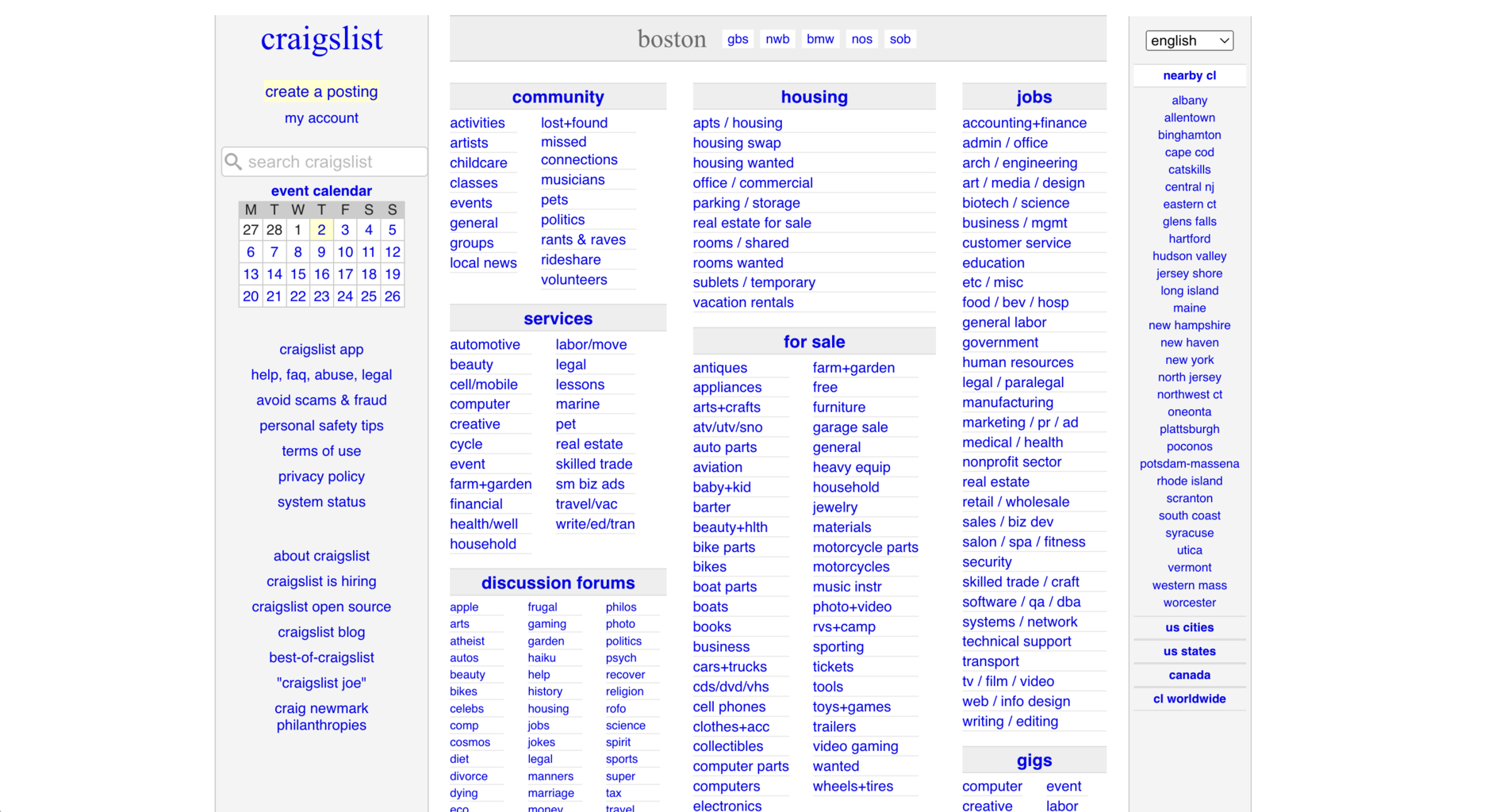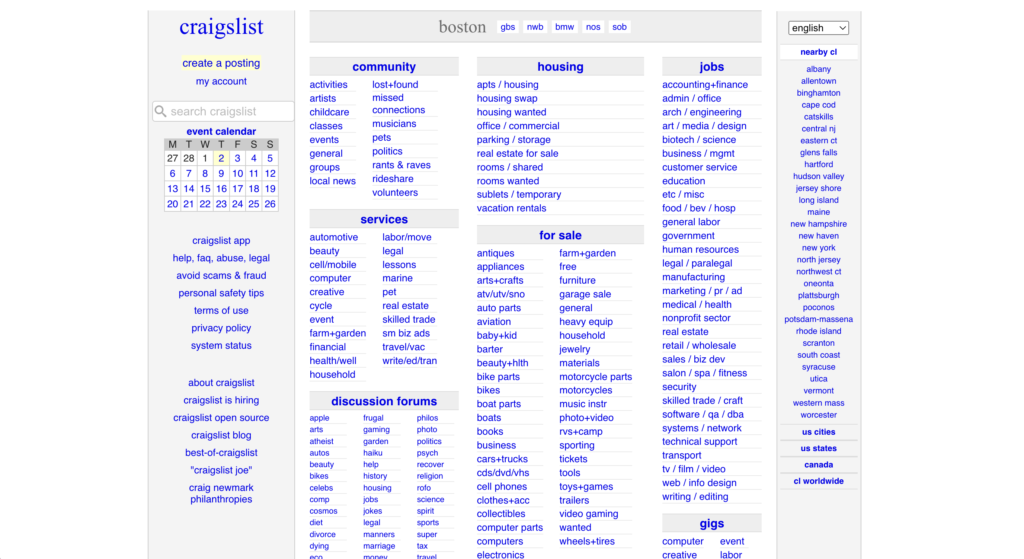 Craigslist is the original local selling marketplace and I'm sure you're all familiar with it.
If you have had good experiences with Craigslist in the past and are experienced with it, this is a fine option. However, there have been many safety concerns regarding the site. When selling here, always meet in a brightly lit place, even a police station, to make your sale, and, ideally, bring a friend or two — there's safety in numbers!
There is also a $3-$75 listing fee to sell on Craigslist.
Local Consignment Stores
Local consignment shops can be an excellent way to sell designer shoes. Check with your local stores for pricing, commission, and listing policies, and choose the one that feels best for you. This way, you are supporting a small business and can find some incredible vintage finds in the process.
What Determines Your Shoes' Market Value?
The market value of designer shoes is influenced by several factors, the first of which is the condition. If the shoes are well-maintained, their value will increase. However, if they are damaged or dirty, their value will decrease.
Another significant factor is the brand. Some designer brands hold better value than others, and certain styles are more popular than others. For example, Miu Miu ballet flats and select Adidas and Nike collaborations are currently highly sought after.
Limited edition shoes also tend to have a higher market value. Shoes with unique colorways or styles that were only available for a limited time are likely to be worth more. However, market demand affects which shoes sell best. Even though designer shoes are often in high demand, it's important to consider how popular a specific style is when determining the price. For instance, the Gucci Ace sneaker has decreased in popularity and has a lower market value than it did a few years ago. On the other hand, ballet flats from various designers have seen a rise in value thanks to the recent ballet flat trend.
Finally, the shoe's size can also impact its value, especially for men's shoes. Typically, men's sizes 9-11 are the most popular for sneakers, which can affect the shoe's worth.
Considering all these factors is crucial when determining the value of your designer shoes. If you're looking to sell, it's vital to set a price that is reasonable and competitive in the current market.
Tips For Selling Your Designer Shoes
To successfully sell your used shoes, there are a few things you can do to make them more appealing to potential buyers.
First and foremost, ensure that the shoes are cleaned and polished. This step is crucial, as it will make them appear less used and more attractive to buyers interested in purchasing them.
Next, take good pictures of the shoes. Ensure that the photos show detailed images of the shoes, including any signs of wear and any extras or accessories that may come with them, such as the box, dustbag, or original receipt. You may even want to include a photo of the shoes styled into an outfit, as this can help the buyer better envision how they will look in real life. Providing thorough and high-quality images will help minimize the number of questions you receive about the shoes from potential buyers.
Lastly, consider your pricing strategy. If you want to sell the shoes quickly, it's wise to price them below the current market value. However, if you don't mind waiting for the right buyer to come along, feel free to price the shoes as you see fit. Remember to consider the condition of the shoes, any accessories that come with them, and the brand's reputation when setting the price.
By following these simple steps, you can increase the chances of selling your used shoes quickly and at a fair price.
Where do you sell your designer shoes?
Have you used any of these sites? Are you going to try one of them? Have you ever sold designer shoes online or in person? If so, what was the experience like? Let us know in the comments below!