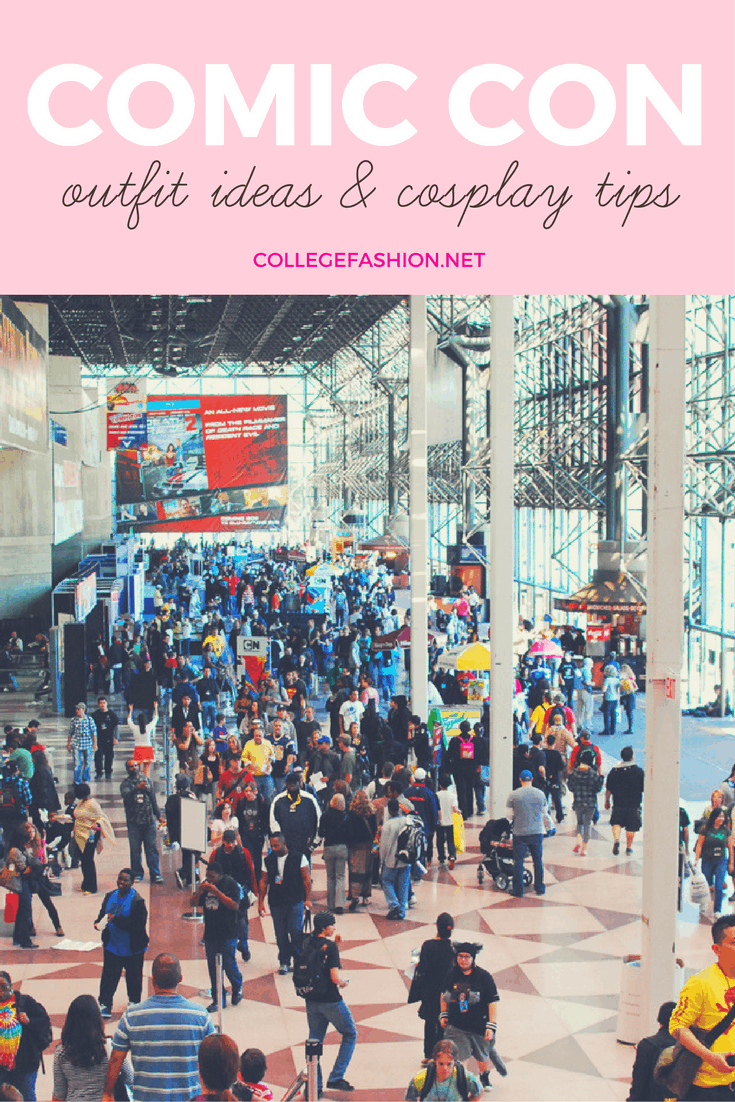 IT'S COMIC-CON SEASON!!! I spend the entire year looking forward to this and I'm SO EXCITED.
For those of you who don't know, conventions like this (to be referred to as "cons" for the remainder of this post) are events that take place all over the world where fans of sci-fi, anime, horror, and all other nerdy things come together to dress up, go to panels, meet their idols, and hear announcements about their favorite shows or movie franchises.
Some of the most popular and well-known cons include San Diego Comic-Con (the queen mother of all cons, which we've covered on CF before) and D23 Expo (a Disney-specific con that includes the latest breaking info on new movies and park expansions, and visits from celebrity Disney Legends).
If you want to know where the closest con to you is and where it will be taking place, check this website!
Cosplaying, AKA dressing as your fave character, is an essential part of attending a con, but if it's your first time attending one of these, you might feel a little lost as to how to dress.
Never fear! I'm here to give you tips on what to wear to a con no matter your skill and confidence level. Let's get started!
Comic Con Fashion Level 1: Basic Fandom Tee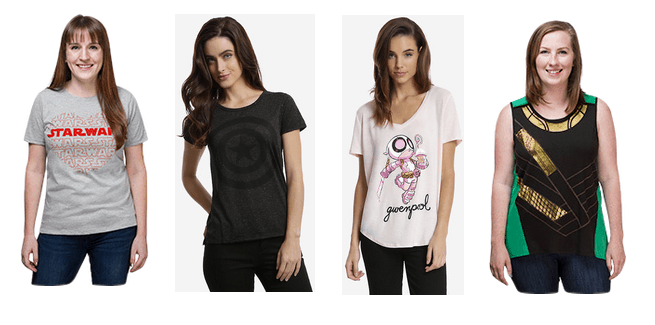 Products: Star Wars Shirt – ThinkGeek, Captain America Shirt – BoxLunch Gifts, Gwenpool Shirt – BoxLunch Gifts, Loki Shirt – ThinkGeek
If you're not comfortable cosplaying to a convention, that's perfectly fine! Cosplaying is my favorite part of going to a con, but there's so much else to enjoy — panels, shopping for geeky merch, meeting celebrities… the list goes on.
If you want to have fun while still (subtly) repping your favorite show, movie, or fandom, t-shirts are the obvious best way to go. A huge assortment can be found at stores like BoxLunch Gifts, ThinkGeek, and Hot Topic, as well as Target, ModCloth, and Kohl's!
Comic Con Fashion Level 2: Easy Cosplays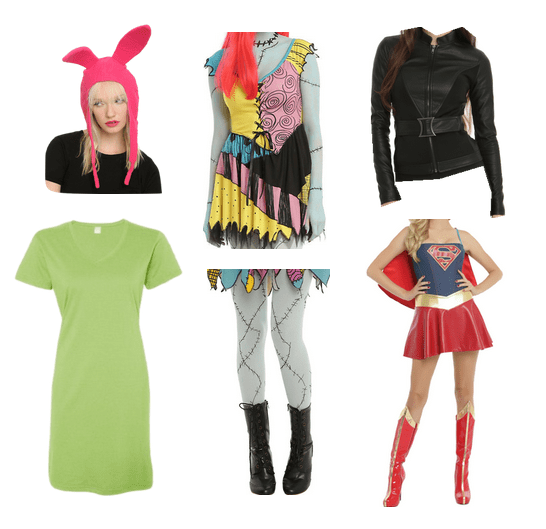 Products: Louise Hat – Hot Topic, Louise Dress – Walmart, Sally Dress – Hot Topic, Sally Tights – Hot Topic, Black Widow Jacket – Hot Topic, Supergirl Bustier- Hot Topic, Supergirl Skirt – Hot Topic
If you DO want to cosplay, but aren't sure how to go about making your own (or just don't have time), no worries! Lots of characters have outfits that are easy to replicate (like Louise or Tina from Bob's Burgers, or pretty much any character from a TV show that takes place in modern times).
Hot Topic is my current go-to source for replica costumes from pop culture favorites like DC Comics, Star Wars and Disney. Keep an eye out for sales, which happen pretty frequently, so you don't have to pay full price for your costume!
Comic Con Fashion Level 3: Make Your Own Costume!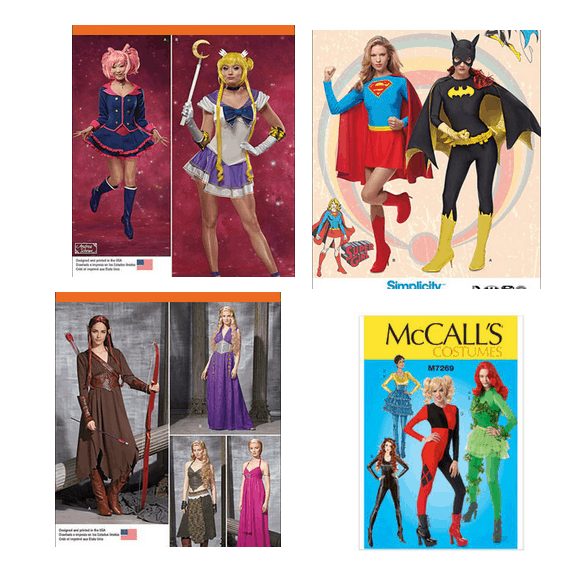 Patterns, Top Left to Bottom Right: 1. Jo-Ann Fabric, 2. Jo-Ann Fabric, 3. Jo-Ann Fabric, 4. Jo-Ann Fabric
As you can see, Jo-Ann Fabric is my favorite place to get cosplay patterns! I love these four specifically because each set includes patterns that can be used for so many different characters.
Psst: Jo-Ann also offers sewing classes if you're a complete beginner!
To me, the best part about cosplaying is the feeling you get when you know that you made your costume yourself, so I totally recommend learning this skill at some point. Trust me, it's so incredibly fun.
As before, make sure you wait for sales before you buy patterns – the listed price is usually close to $20, but there are frequent sales that can bring the price of a pattern down to $1-2 (!!!).
What do you think?
Will you be attending any conventions this year? Who are you going to dress up as? Let me know in the comments!