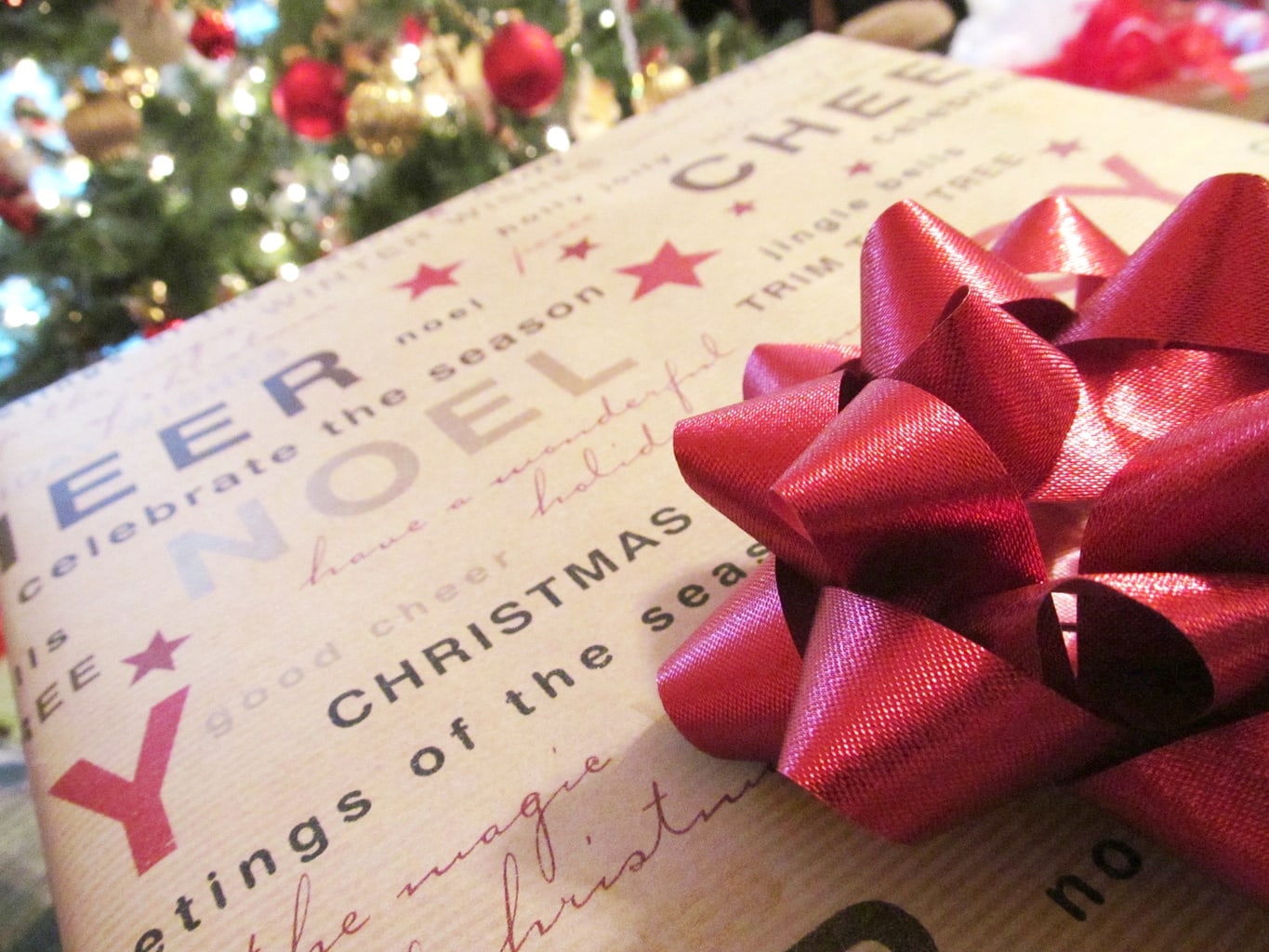 Probably about…oh, I don't know…November 1st? My parents start asking me what I want for the holidays, and I imagine this Thanksgiving weekend, your family and friends may be asking you for yours as well. For the first couple of years of my adult life, most of the things I asked for were things like shoes, holiday make-up kits, perfume…y'know. The THINGS.
But this year, I had to laugh at myself a little bit. Sure, I was putting a lot of the same things on my list (a girl can go through a lot of perfume in a year!) but I was also asking for a lot of things that I would have never asked for five years ago. Like…cookbooks. Home decor. Small kitchen appliances.
I've found that as I've gotten older, luxurious gifts are still lovely, but practical gifts (that are still a little luxurious) can be even better. Some of the most loved gifts I've ever received are things like Bluetooth headphones, or a full-length mirror that also stores all my jewelry, because they made my life as an adult easier.
Whether you're asking Santa for gifts this year, or you're planning on treating yo'self (because you are, after all, an adult!), here are a couple of the adulty things I think you should add to your list:
A Planner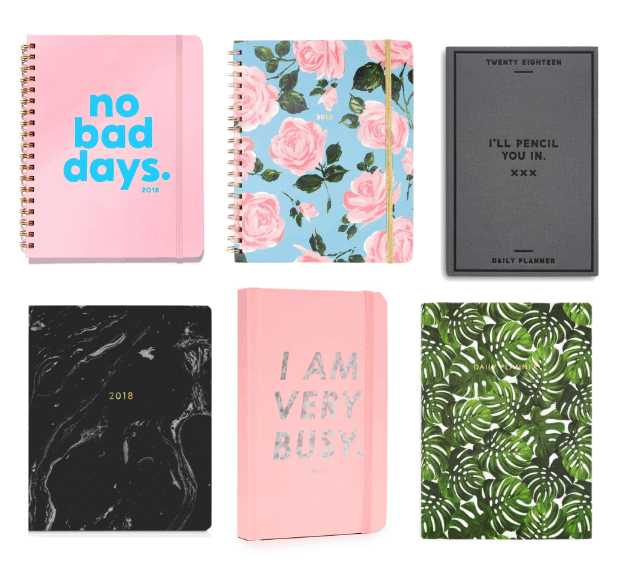 Top row: No Bad Days – Macy's, Floral – Amazon, I'll Pencil You In – Bloomingdale's // Bottom row: Marble – Bloomingdale's, I Am Very Busy – ShopBop, Palms – Ohh Deer
There's really nothing more adult than planning ahead for the year to come. Whether you're the kind of person who lives and dies by their planner or the kind of person who needs to at least pretend that they're organized (waving hand emoji), a pretty planner not only makes you feel like you can do anything, it's a timely and thoughtful holiday gift.
Adding a well-made planner to your wish list almost guarantees that an organized friend (or adultier adult) will snatch it up for you. Bonus points for asking for a couple of nice pens to go with it.
Matching Stemware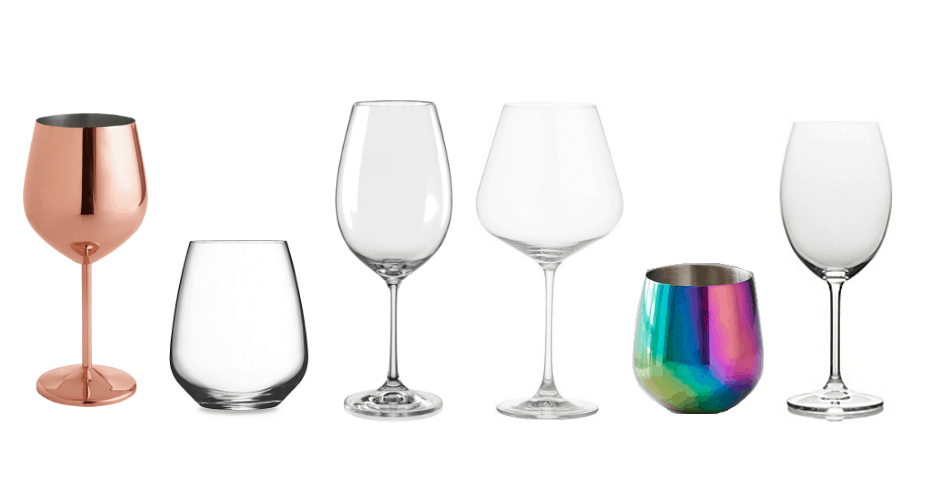 Products: Pier 1 Imports, Bed Bath & Beyond, Overstock, Crate & Beyond, Urban Outfitters, Bed Bath & Beyond
Still serving your friends their drinks out of a cobbled-together collection of Disney glasses, Goodwill finds, and mugs? Been there, friend. Unless the mismatched look is your aesthetic (in which case, you know what I'm going to say – you do you, bb), a matching set of four to six wine glasses will make you seem (and feel) adult af when you have friends over.
Plus, unless you go CRAZY and ask for crystal or whatever, a set of four wineglasses is a pretty low-impact gift, price-wise, so ask away without guilt. Just be sure to be a thoughtful human being and invite the person who gifts this to you over for a drink. Oh, and don't break them the first time you use them.
Don't drink (or don't drink wine)? That's cool – this applies to just about anything you could use to serve folks – flatware, drinkware, plates, you name it. #matchingeverything
A Fashion-y but Warm Coat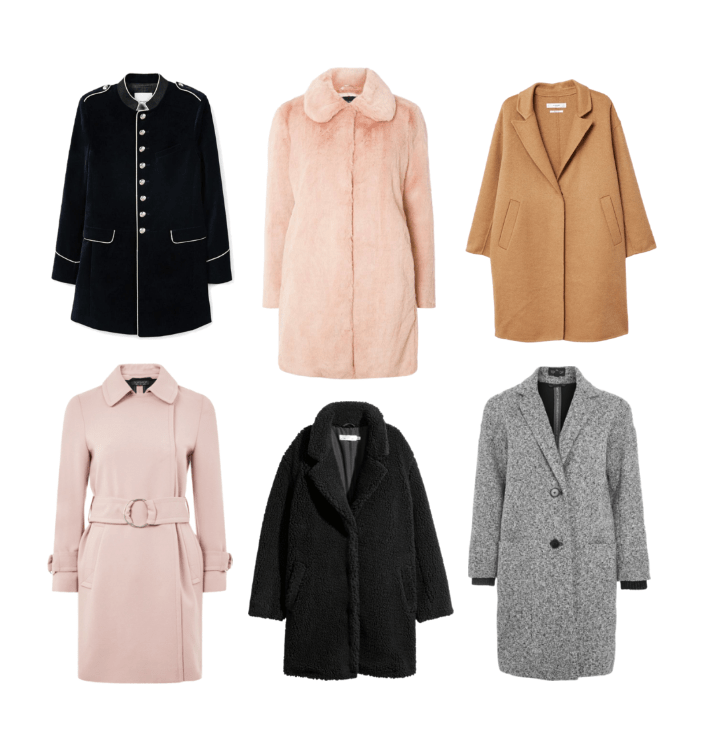 Top Row: Military Coat – MANGO, Blush Faux Fur – Dolly Perkins, Wool Cocoon Coat – MANGO // Bottom Row: Blush Duster – TopShop, Black Faux Fur – H&M, Heather Cocoon Coat – TopShop
Look, I live in Michigan, so a well-made winter coat is a MUST – and chances are, if you're a functioning adult doing the thing in the world, you probably already have a coat that you wear everywhere during the winter. But it's also possible that it's not the most fashionable thing you own.
A second coat – especially a fancier coat that you can wear to dressier events – happily inhabits that intersection of practical and luxurious that makes for a perfect adult-y holiday gift to ask for. Don't be afraid to go for trendier styles, like the furry or cocoon coats above, when paired with conservative colors or silhouettes.
Luggage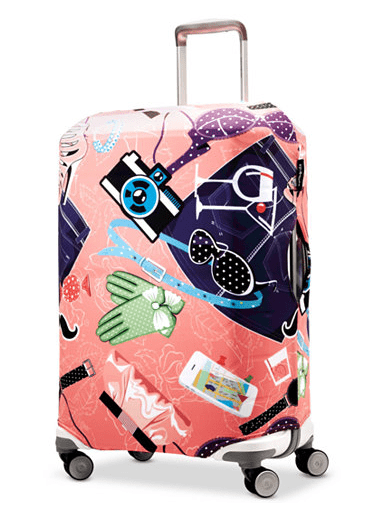 Products: Yellow – Macy's | Black – Away | Silver – Amazon
If you've ever traveled with a duffel bag instead of a rolling suitcase, you know that is the worst. Just the worst. Luggage often gets a bad rap for being extremely expensive (and therefore difficult to ask for!), but there are a lot of options out there that aren't ridiculously priced, like American Tourister and Away.
Again, this is one of those super adult-y gifts that both helps you live your best adult life (especially if you travel often!) and also lets you partially live out your dreams of being a jet-setting Instagram star. Plus, if you have family that lives far away, fabulous luggage will give you even more incentive for you to go visit them next holiday.
What do you think?
What adult-y things did you include on your wish list this year? Would you ask for any of these things? Let me know in the comments below!