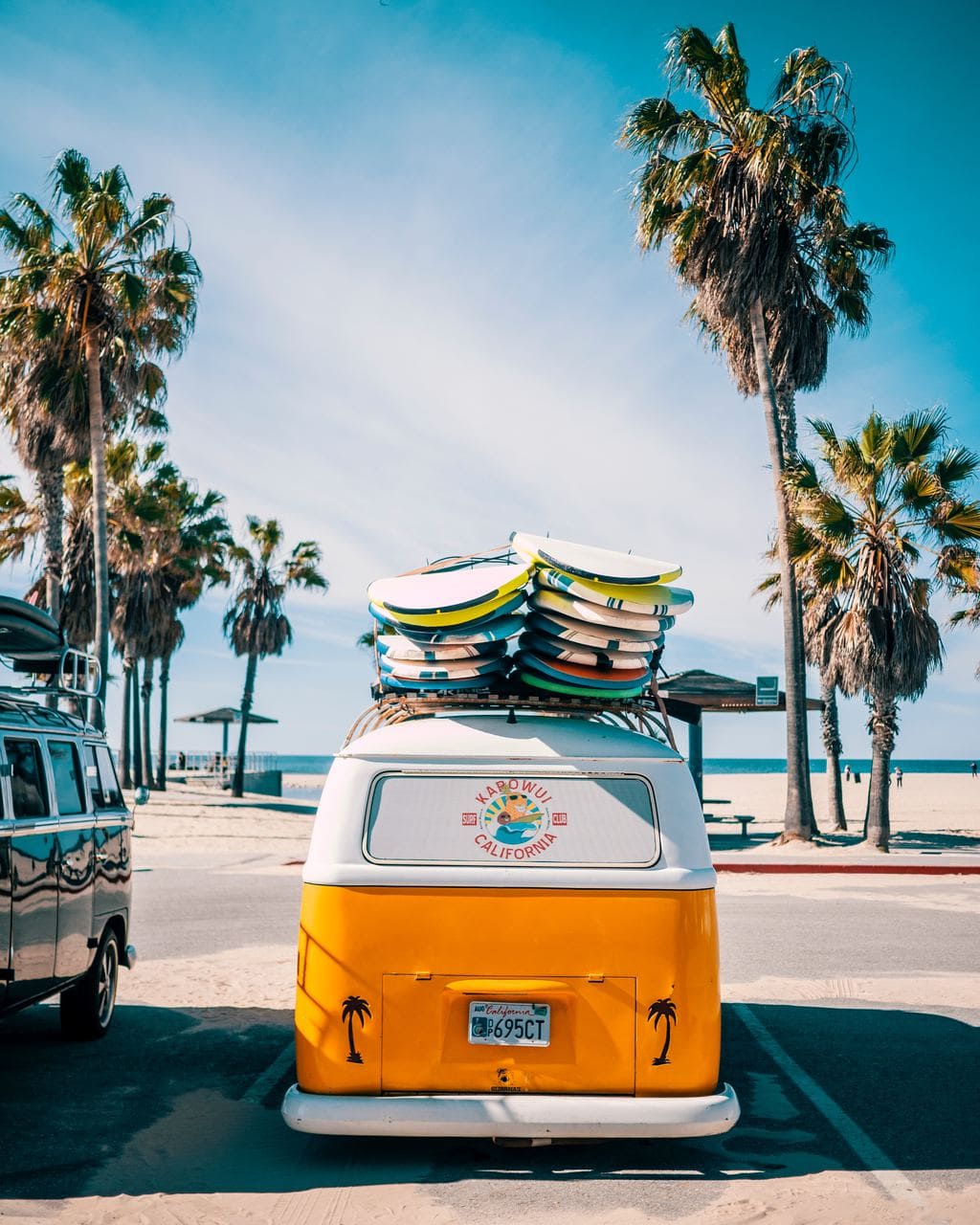 Whether you head off to Cancún, Daytona Beach, or your nearest community swimming pool this spring break, you should not leave packing to the last minute. Between the regular, "Ugh oh, did I forget my toothbrush?" panic and the stress of finding the perfect bathing suit, vacation planning can strain and embitter even the most veteran of backpackers.
Here at College Fashion, we believe that it doesn't have to be that way. Packing can be both relaxing and aesthetically uplifting (not to mention college budget-friendly).
Let go of your packing fears with our top nine travel size must haves.
A Passport Holder That Puts the "Fun" in Functional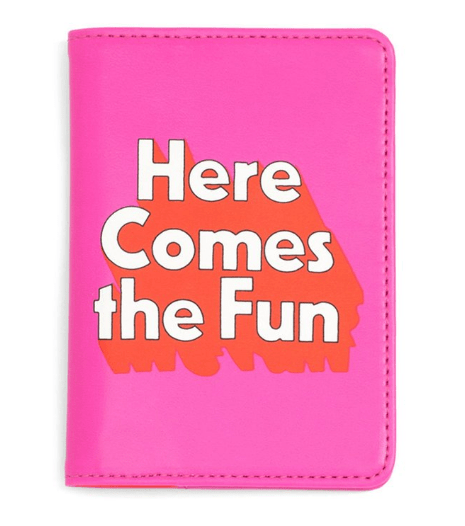 The Getaway Passport Holder, $18, ban.do
Quick question: what has three card slots, a leatherette finish, and great reviews on ban.do? This punny pink-and-orange passport holder! Ban.do customer Molly T calls it "absolutely perfect," and we're inclined to agree with her.
Bonus: The Getaway Passport Holder's The Beatles-inspired text style is also purchasable as a canvas tote and a gold metal pin.
A Set of Spill-Free Silicon Travel Containers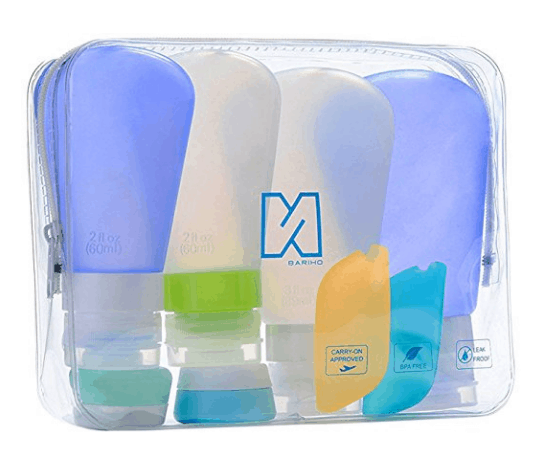 Portable 3-layer Leakproof Silicon Soft Travel Bottle Sets, $13, Amazon
According to rave reviews from Amazon customers, this eight-piece set of Bariho travel size bottles and containers is the bomb.com.
The set contains four bottles, two cream boxes, two toothbrush covers, and one cover bag. All empty bottles are reusable and carry-on approved. They're also FDA approved, which means you can use them to store your salad dressing and other condiments. So, after you've finished using the set for your vacation toiletry needs, give them a quick wash and reuse for an easy on-the-go lunch!
Promising review: "Traveled from Austin to NYC to London to Paris to Frankfurt to Scotland to Munich and back to Dallas without so much as a tiny drop coming out." — Marrmom
The Handheld Garment Steamer That'll Keep Your Travel Clothes Wrinkle-Free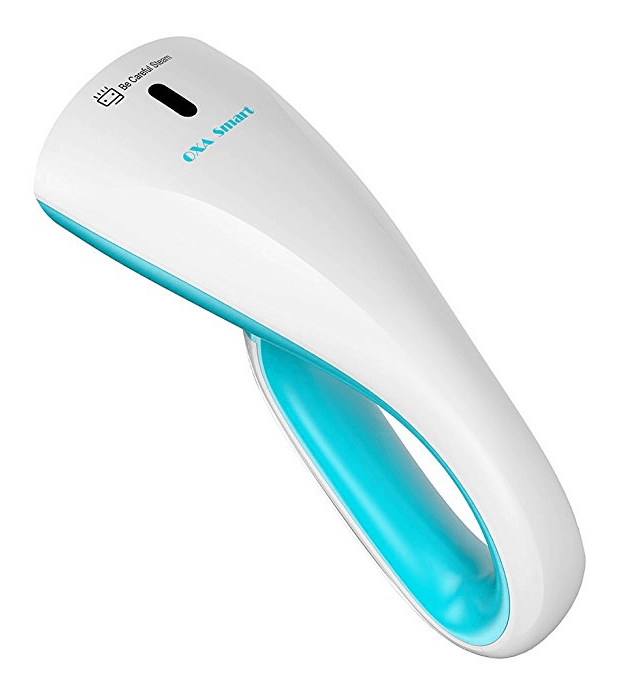 OXA Smart 1000W Ultra-Compact Handheld Garment Steamer, $25, Amazon
Garment steamers are the lazy college kid's ironing alternative. As a fashion blogger, I never travel without one. (If I've taken the time to scan out the most Instagrammable spots on a destination vacation, you can bet my cotton shirt won't be wrinkly come photo time!)
This particular OXA Smart garment steamer is great because it's lightweight and works fast. Simply follow the directions to fill it with water and watch as it heats up in 20 seconds. Seven minutes is all you'll need to prep before you head off on the day's adventure.
Promising review: "Love this steamer, I have recommended to all my friends, as I also recommend to anyone that doesn't like to iron and struggle with the ironing board or doesn't want to waste money taking your clothes to the dry cleaners!" — Maribel
The One Pouch to End All Splash-Related Phone Accidents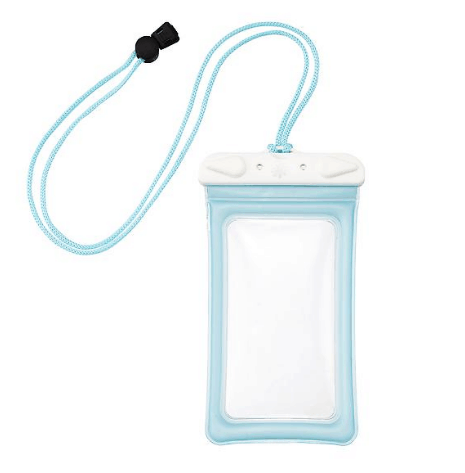 Dry Spell Floating Pouch, $18, The Container Store
Who here has had to use the rice trick to prevent water damage on their brand new iPhone? ‍♀️ Well, imagine the horrors that lie in wait for you when this happens to your phone on a vacation far, far away from a plastic baggie and a bowl full of uncooked rice.
Luckily for the accident-prone traveler, The Container Store has a waterproof pouch for your smartphone. Its simple, attractive design seals out water, dirt, and sand, making it the perfect phone accessory for an island getaway. Plus, we hear it's compatible with snorkeling and iPhone or Android models.
Promising review: "I purchased these for my family before our cruise vacation to the Caribbean. We went snorkeling with them and were able to take great underwater shots and video! Not a single drop of water came through and we were still able to use the functions on our phones. We have a mix of phones in our group from iPhone 6s, Galaxy S5, S3, and the Note 2. I highly recommend to get this either for yourself or for anyone in your family that loves to travel or the beach!" — JennMCA
A Luggage Cover All Airport Fashionistas Should Own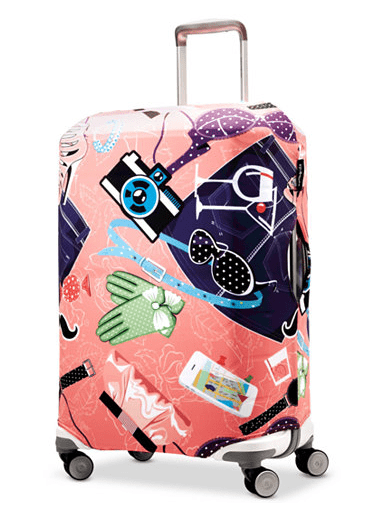 Samsonite Tourist Medium Luggage Cover, $25, Macy's
No, it's not a carry-on; it's a luggage cover. Yes, it will completely transform the way you travel from here on out.
Everyone knows that picking out your plain, black suitcase from the carousel can be one of the most frustrating parts of the post-arrival procedure. Luggage tags only go so far, and choosing a reliable but popular luggage brand means that you're limited to standard outer casings. But with this Samsonite stretch-fit cover, you can spot your suitcase at once and rejoice in the fact that nobody has as stylish a bag as you.
The Weekender Bag You'll Use for Everything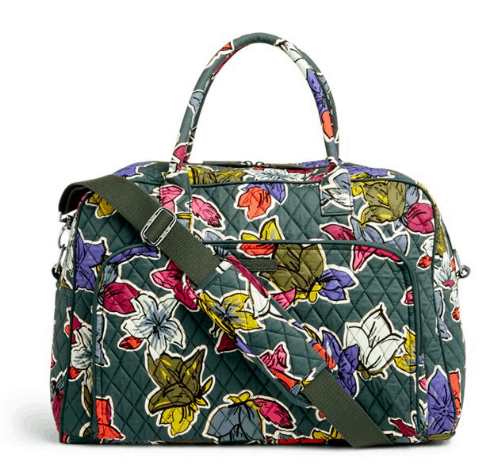 Weekender "Falling Flowers," $74, Vera Bradley
I'd be lying if I said this style wasn't incredibly popular among college students in Florida. At my latest weekend retreat, nearly every female attendee had chosen some variation of the Vera Bradley Weekender bag as their designated "away" bag. This, naturally, included me.
If you value high-quality quilting and the easy convenience that five inner pockets and two back slip pockets beget, you'll like this bag. If you prefer feminine, floral patterns to plain shades, you'll love it.
Promising review: "I have had several travel bags, but by far this is the Best One!" — JAHR
The Luggage Tag That Keeps Your Bag Safe and Your Phone Charged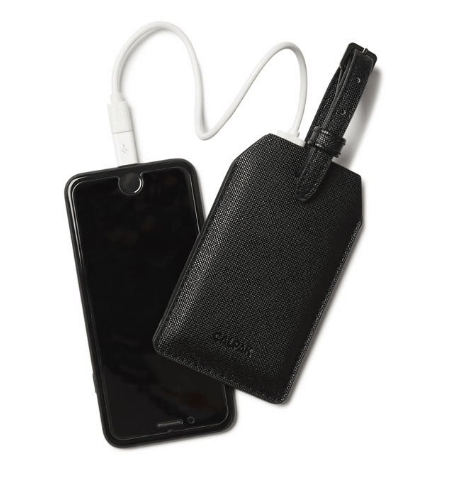 Luggage Power Tag, $32, Calpak
The Very Millennial Problem of having access to power outlets at all times has been practically resolved with Calpak's sleek, patent pending luggage tag.
This faux leather tag, only to be clipped to your carry-on luggage, is both stylish and practical. It comes with an insert you can fill out for personal identification purposes and includes a removable charger that charges your smartphone with 2000 mAh battery power. Delays never sounded sweeter.
A Set of Storage Cubes to Make Packing Fun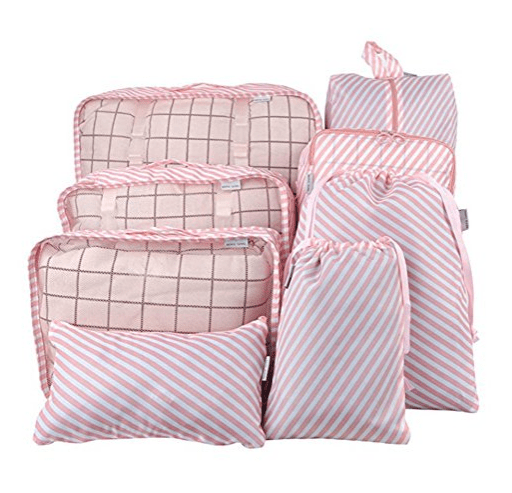 Belsmi 8 Set Packing Cubes, $20, Amazon
Packing cubes are the latest craze in carry-on only travel — and for good reason, too. Erin McNeaney, who runs the travel guide website Never Ending Voyage, praises the cubes' durability, mess-free storage, and greater accessibility. She has said that "good quality cubes last years and are worth it to save space and keep your luggage organised."
While McNeaney prefers the original Eagle Creek Pack-It cubes, their prices run steep for a college budget. (The 3-piece starter set starts at $45.) The Belsmi 8-piece set — which includes four cloth bags, two beam bags, one shoe bag, and one flat bag — is half the price of the Eagle Creek and doesn't sacrifice quality for affordability.
Promising review: "When I buy random Chinese brands on Amazon I'm always kind of expecting that on the first use my cute little purchase will dissolve into a puff of potentially toxic chemical dust. I've now taken my packing cubes on a handful of trips and they seem to be holding up pretty well." — Sara Jane
The Fanny Pack You Won't be Ashamed of Wearing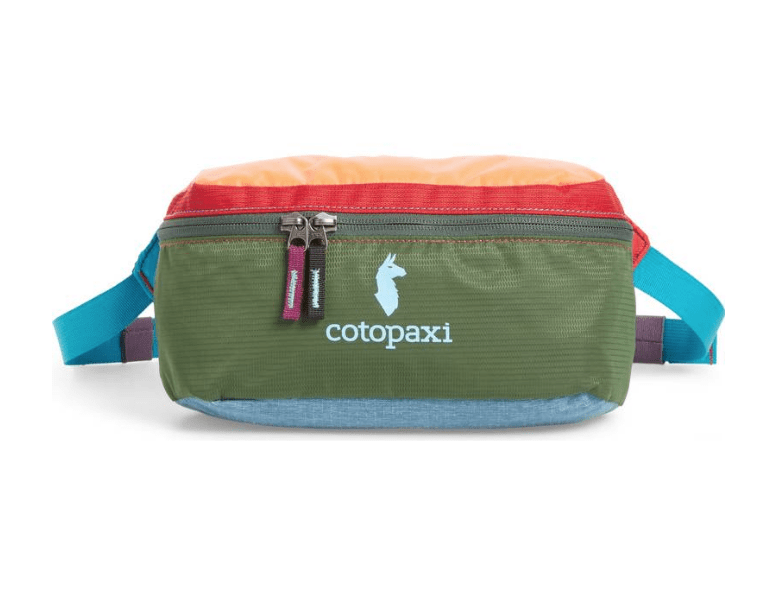 Cotopaxi Bataan One of a Kind Duffel Fanny Pack, $25, Nordstrom
As someone who instantly recognized the brand name, Cotopaxi, as the second highest summit in Ecuador (my homeland), I knew I wanted to add it to the list. But, being the smart and non-biased consumer I am, I hesitated to recommend this start-up business before reading up a little on its labor practices and alleged charitable origins.
What I found blew me away. Not only are the products unique and guaranteed to last 61 years, but they're made with sustainability and kind works in mind. Cotopaxi even encourages team-building with an adventure race known as Questival and provides targeted grants to nonprofits every year. If their fanny pack — an essential travel good — is as good as their company mission, you can bet it's built for a lifetime's worth of spring break exploits.
Promising review: "I was a little hesitant on my purchase, as each fanny pack is one of a kind, and therefore no photos are available of what it looks like before hand. Mine arrived in a super cute gender neutral and fun color combination that adds a little personality to my my normal walking gear." — Momsopinion
Thoughts?
Have there been instances in your life where you've forgotten to pack an essential vacation item like deodorant or sunscreen? Do you think using one of these products might have prevented you from leaving it at home? What are your travel go-tos?
Comment below!