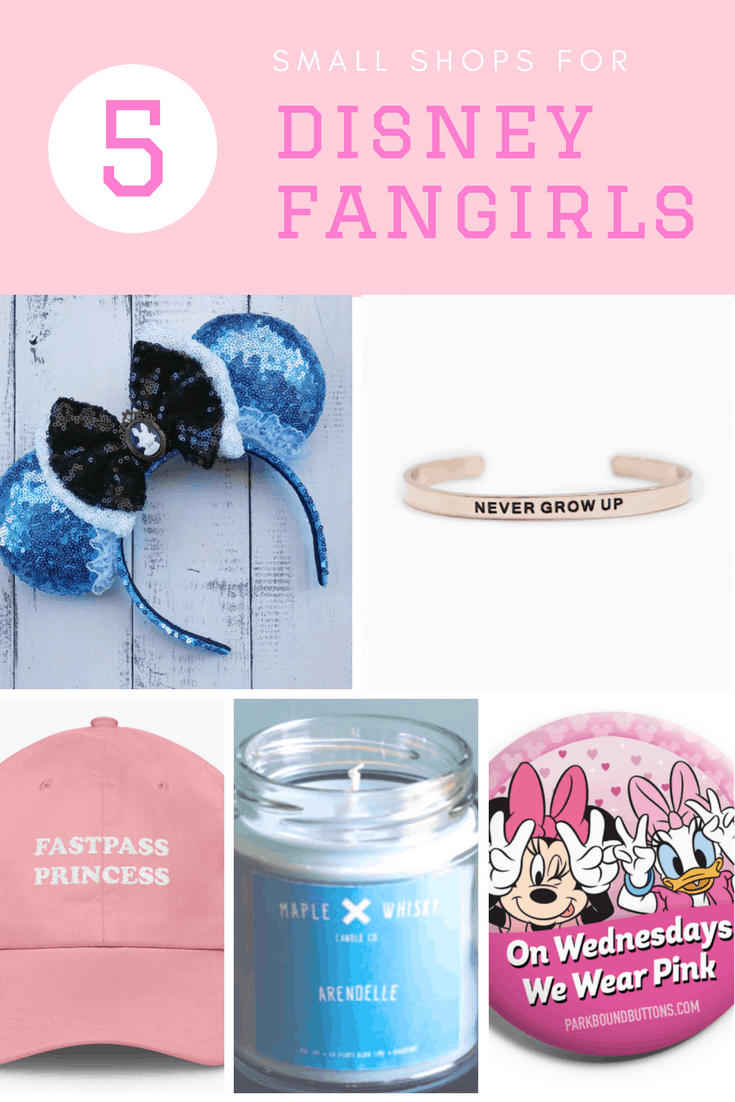 If you're a Disney Instagram fanatic, like myself, then you will know that there are millions of great Disney-inspired shops out there to cure your Mickey-shaped cravings and help you look bibbidi-bobbidi-boo-tiful on your next park trip.
I get questions all the time about where I get things for Disney, or who my favorite Disney creators are for stuff to wear around the Parks.
So this week, I'm letting you in on the secret – where to get all your Disney outfit must-haves with my top 5 Disney-inspired small shops…
1. EverAfterByPatti
No Disney outfit is complete without ears, right? They're the first things I grab in the morning and the last I take off after a long day in the parks.
EverAfterByPatti offers a multitude of unique and intricate Disney ears representing the magic of the characters. High quality and beautifully handmade, Patti's ears are made from sparkly sequin-y goodness, what more could you ask for?
Side note: I can totally vouch for the fact that these ears 100% do not dig in and make your head ache – the Disney Diva Dilemma.
2. Parkbound Buttons
Parkbound Buttons are my number one Disney outfit essential. If I'm not wearing one or even six of Casey's awesome buttons, I feel like my outfit just isn't complete.
Inspired by the celebrating buttons you can get in the parks, Casey created her own, adding a sense of personalization and fun!
Having purchased from Casey for multiple trips, I can honestly say her service is outstanding and the buttons even better! Plus, they make for great character and cast member interactions.
3. Happily Ever Tees
https://www.instagram.com/p/BQQ_jFvjkC3
I came across the brand Happily Ever Tees on one of the many Disney feeds that I follow on Instagram.
Here's what you need to know: this online shop is operated by a husband and wife team of Disney lovers who've managed to successfully capture the fun and carefree vibe of Disney, offering tees and tanks to make your trip even more magical!
These just might be the cutest Disney inspired tees I've come across and while I haven't ordered from these guys (yet!), I've definitely got a wish list!
4. Lillian & Co.
Lilian & Co create Disney inspired jewelry with quotes that bring whimsy and magic into your everyday life. They create perfect minimalistic accessories, and are named after none other than Lilly Disney herself!
Fun, childlike, and wrapped in adult packaging, their jewelry will inspire you to keep dreaming, to continue pursuing the life you want, and to always remember you deserve the greatness you desire.
5. Maple & Whisky Candle Co.
Have you ever missed a ride or a spot at Disney so much that you wish you could just go back to that moment or area and take everything in, even for just a second?
From Tonga Toast, to Lotso Hug's and the infamous Mickey Waffles, Maple & Whisky Candle Co has a candle with every Disney smell imaginable! They can make your house, office, whatever, smell like a Disney park!
All their candles are handmade and poured in England, to ensure the best burning quality, as well as to better preserve scent and color. They also ship worldwide!
I highly recommend Pineapple Lanai, which has notes of fresh tropical pineapple mixed with sweet, creamy vanilla – inspired by the one and only Dole Whip!
What do you think?
What is your favorite way to add a little Disney into your outfits? What are you favorite Disney-inspired shops? Let is know in the comments below…