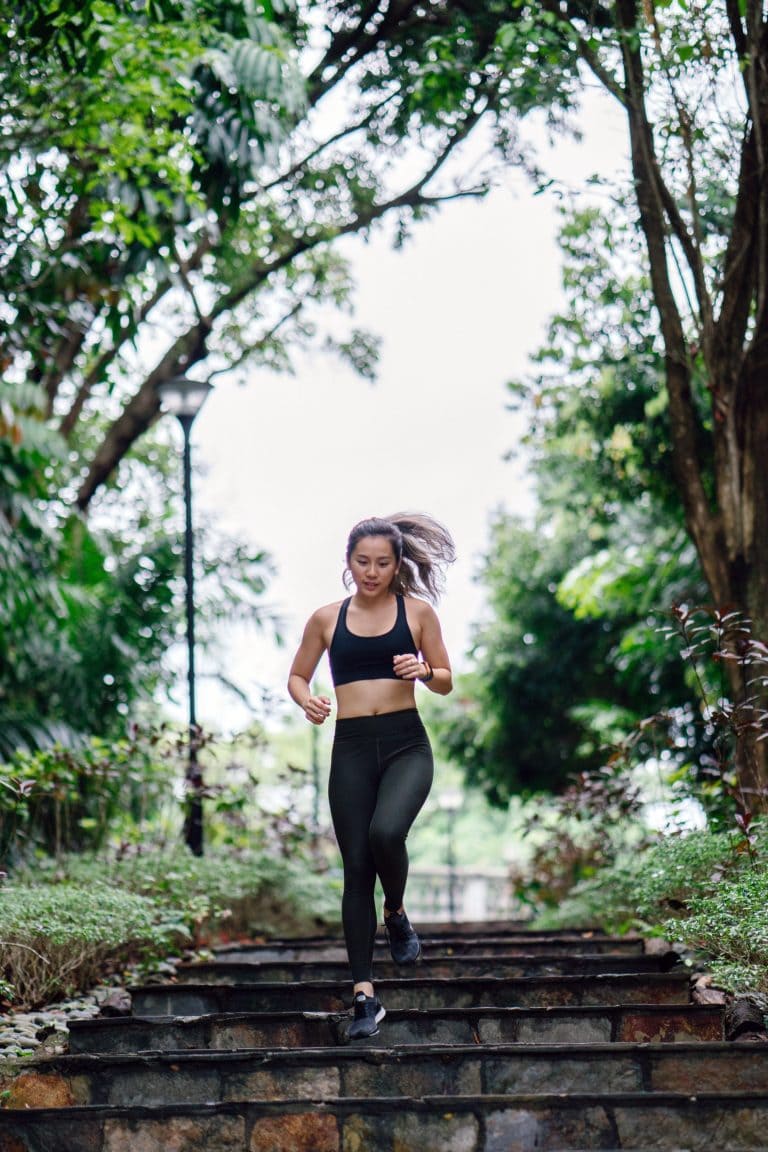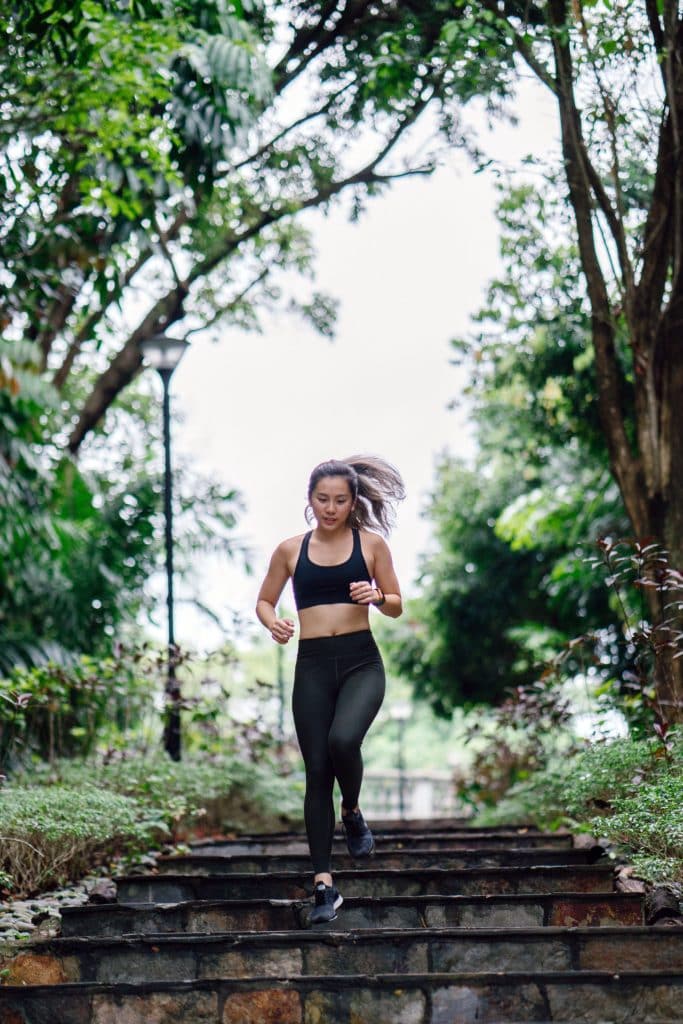 When finding the motivation to get to the gym, every small task that arises can feel like a huge boulder standing between you and the dreaded hour of exercise. Whether you're sleeping, studying, or socializing, life happens… and makes it easy to forget your New Year's resolution.
Whether you are in a rut, or are just plain tired of hitting the pavement to get a daily sweat in, you might just need a little boost to get you back on track.
Today, I'm here to help with some gym-related retail therapy.
Below, I have curated a five piece list of gym essentials that will give you that extra spark of motivation to kill your workout this week.
1. Clinique FIT Workout + Dry Shampoo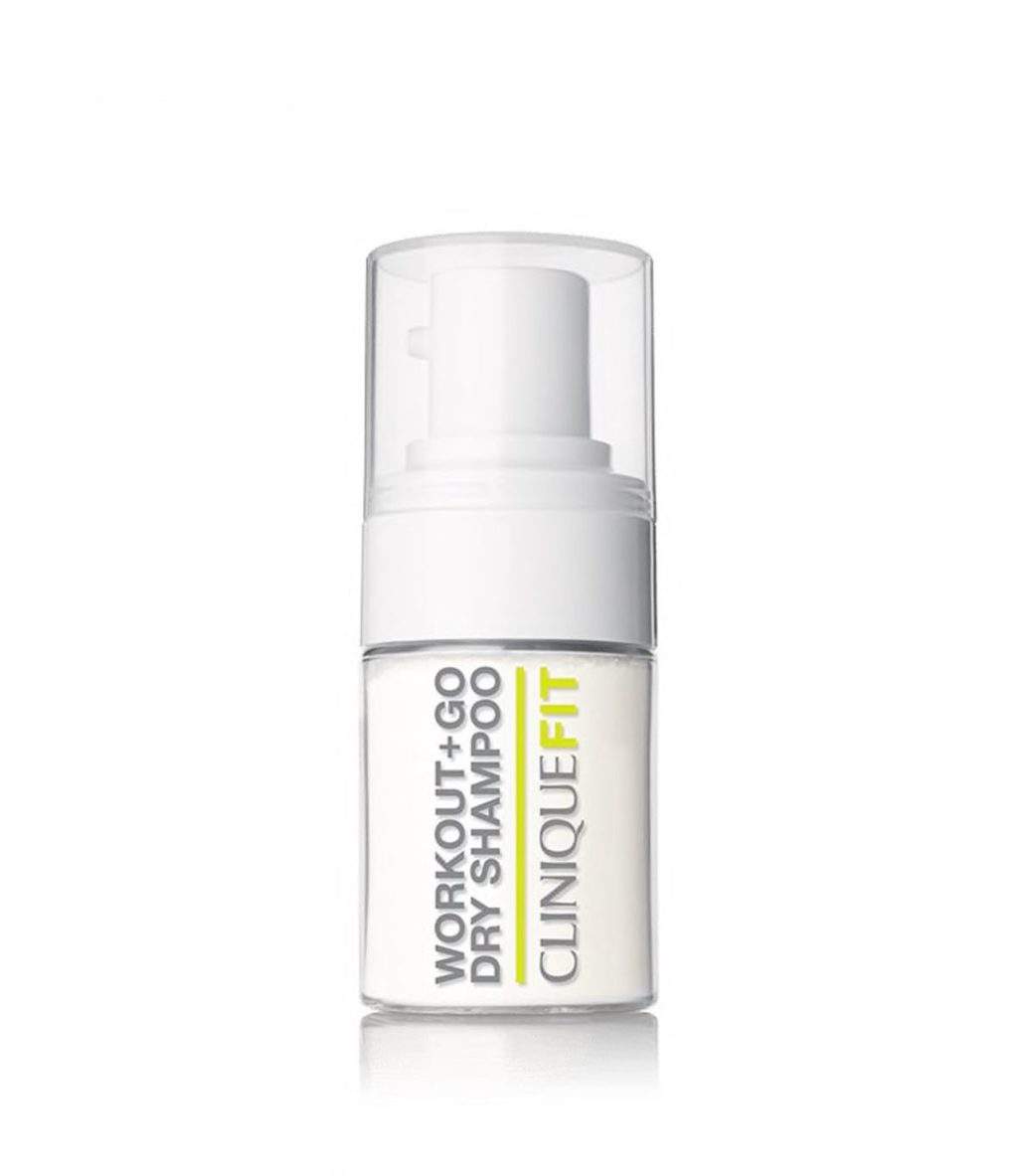 Product: Clinique Fit Dry Shampoo
Say goodbye to the days of your excuse being "I won't have time to get ready for class after my workout." With this lightweight, non-aerosol dry shampoo in your gym bag, you will have no problem fitting a workout into your fast-paced schedule.
This fragrance-free dry shampoo works on all hair colors and will leave you feeling refreshed and free to hustle to your next task of the day. Looks like washing your hair is one less thing standing between you and the gym!
2. Riley Versa's Sweats in the City Bag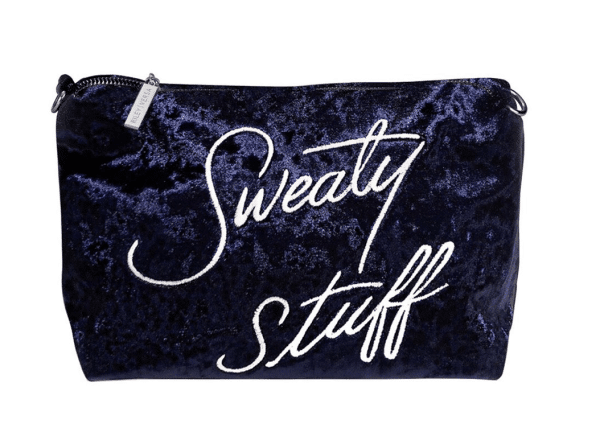 Product: Sweaty Stuff Bag by Riley Versa
Is the thought of putting sweaty clothes into your purse cringeworthy for you?
Consider the problem solved.
With this cute little pouch, you can bring whatever bag you want to the gym and have a simple place to put your sweaty clothes when you're done. You could also bring this bag to the gym on its own — it can be used as a purse, a clutch, or crossbody bag (but the purse and cross body option require extra pieces).
Now you can put your sweaty clothes anxiety to rest and spend more time sweating it out.
3. No Shower Happy Hour Athleisure Essentials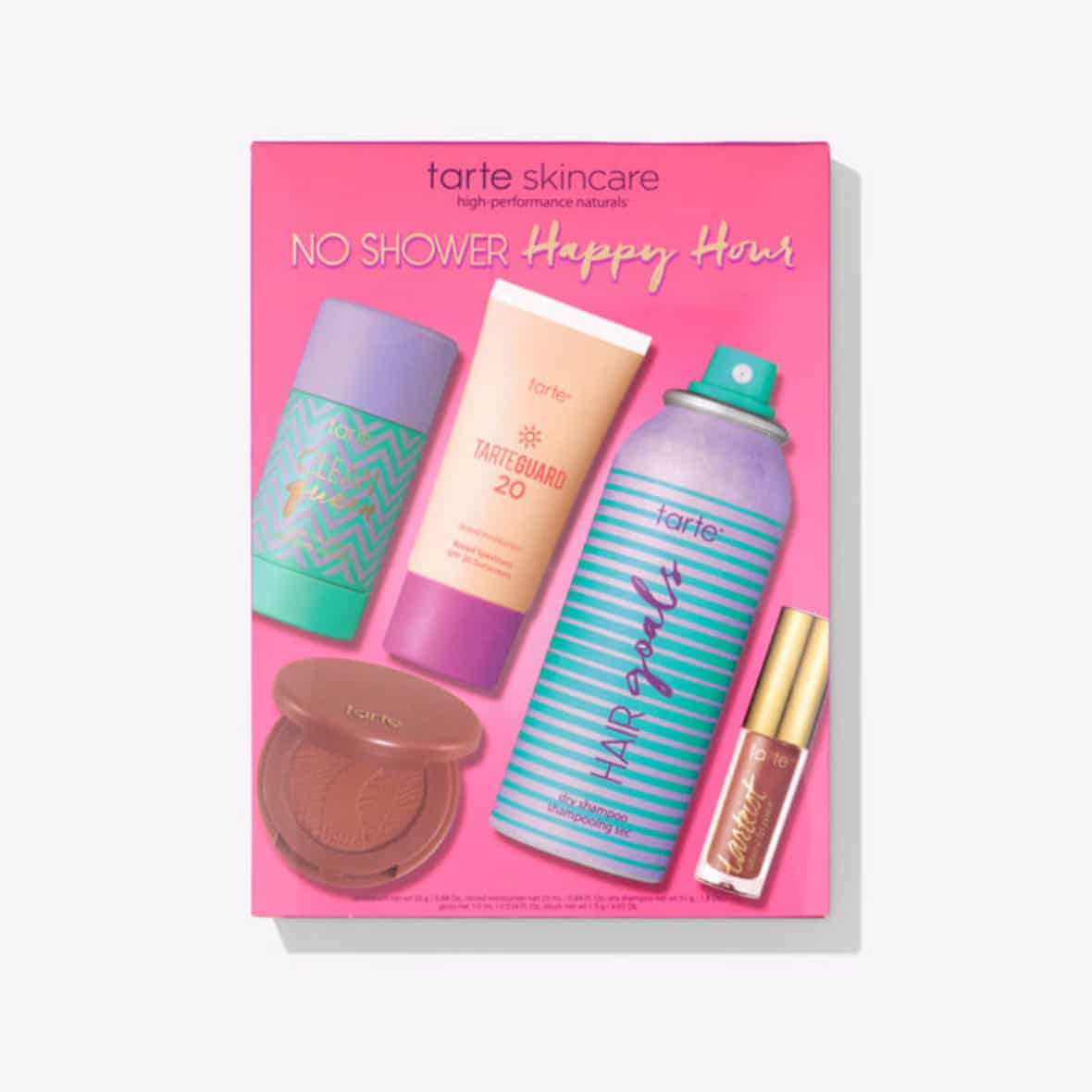 Product: Tarte No Shower Happy Hour Set
No time to shower — or room to keep entire full sized products in your bag? Treat yourself to this little inclusive kit to make your face glow after a workout and get ready to take on the day.
This bundle includes a dry shampoo, tinted moisturizer, lipgloss, and blush. Bonus: These Tarte products are vegan!
4. Simple Modern Summit Water Bottle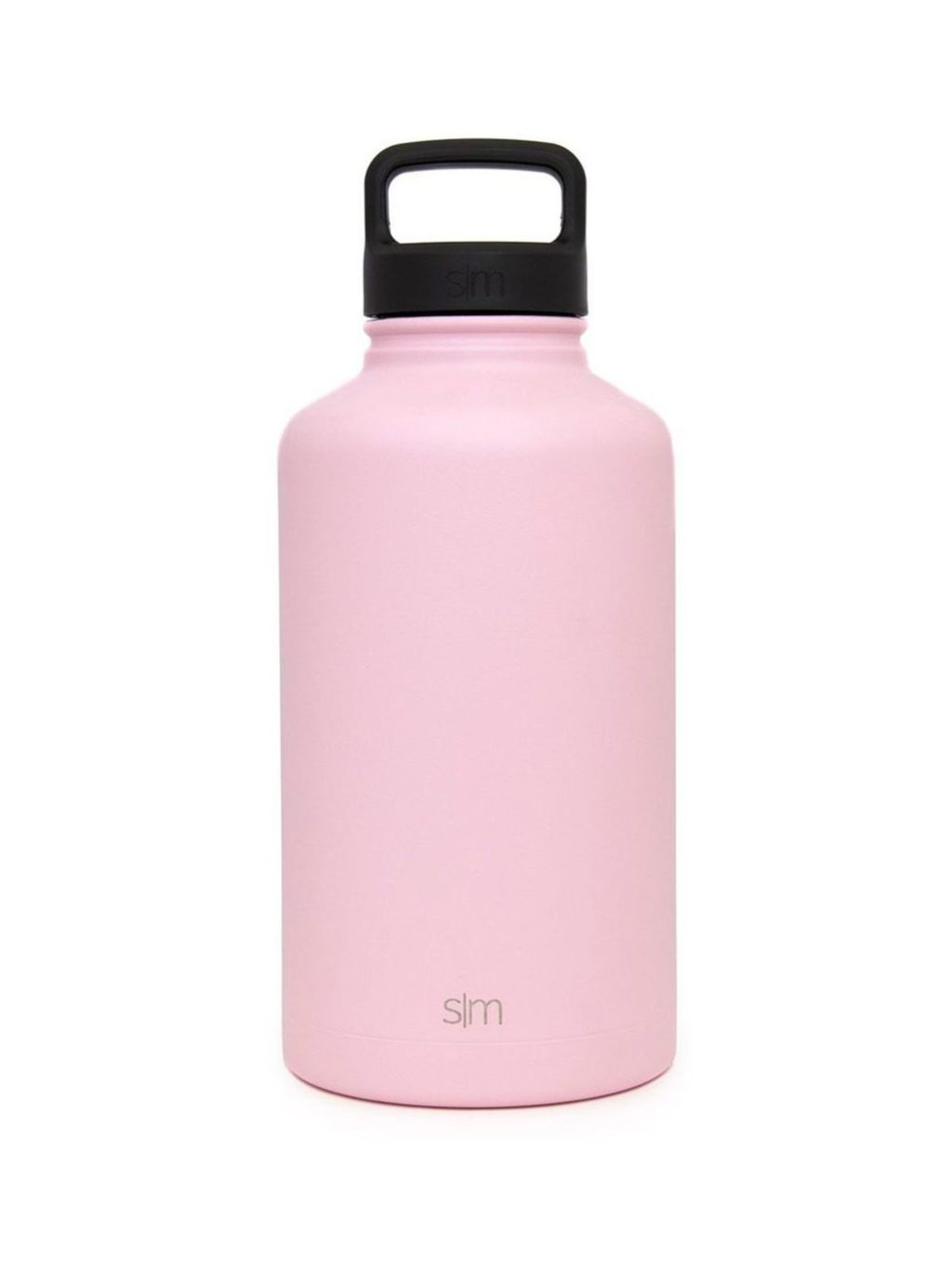 Product: Simple Modern Summit Bottle in Pink
Let's work out and try to save the environment at the same time, okay?
Using a reusable water bottle for the gym is crucial and can do good in more ways than one. While it's a no-brainer way to stay hydrated (and save money on bottled water costs), it also can have a positive impact on the environment.
This cute bottle comes in 21 colors so it will match every single outfit you have (so cross that excuse off the list)! Pick a fun color, pick a fun playlist, start sweating, and stay hydrated! 
5. Biofreeze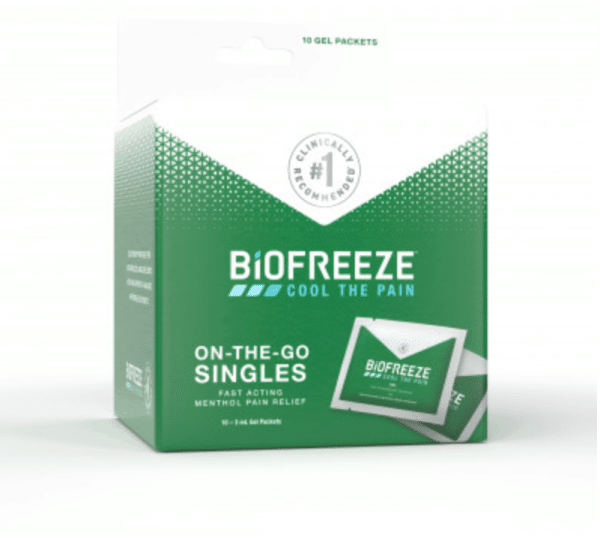 Product: Biofreeze Singles
Growing up with athletic parents, I was told that this product was the end-all for curing any type of pain. If anything was sore or bothering me, the response I always received was "put some Biofreeze on it."
Back then, this did not convince me of its powers. But these days, Biofreeze is a must-have in my life.
Not only is its formula clinically proven to help with muscle aches and pains, the single towelettes are ultra-convenient for throwing into your gym bag. They're super easy to wipe on after the gym.
Pick these up next time you are sore — your muscles will thank you!
What are your gym bag must-haves?
Have you treated yourself to any new workout gear lately? How motivated are you to hit the gym right now?
Also, be sure to let us know what your favorite on the go products are! And if you use these, tell us what you love about them!