Landing a summer internship is undeniably something to be proud of. It's one of the first major steps into the real world and adulthood (yikes).
Whatever dress code your internship has, it's a given that you want to look polished and professional and always on your best game. At the same time, who says you have to give up your personal style altogether?
Put Devil Wears Prada on pause and skip your Andy Sachs glow up with these three outfits for three different internship dress codes.
Outfit #1 – Business Formal
Dressing business formal doesn't have to be as hard and boring as it looks.
Versatile pieces are key to rocking this dress code. Don't waste time agonizing over creating the perfect outfit every morning. You can look stylish and polished every day by mixing and matching the basics. (See where to shop for work clothes on a budget for places to get these basics.)
Black cigarette pants are a staple in my closet because they make for the most versatile bottoms and they're slimming, chic, and professional. Paired with blouses or button-ups, the mix and match possibilities are endless.
Tip: I like to tuck the front of my blouse into my bottoms, right where the button is, and have the rest flow out. It adds a personal touch and a little detail to the outfit.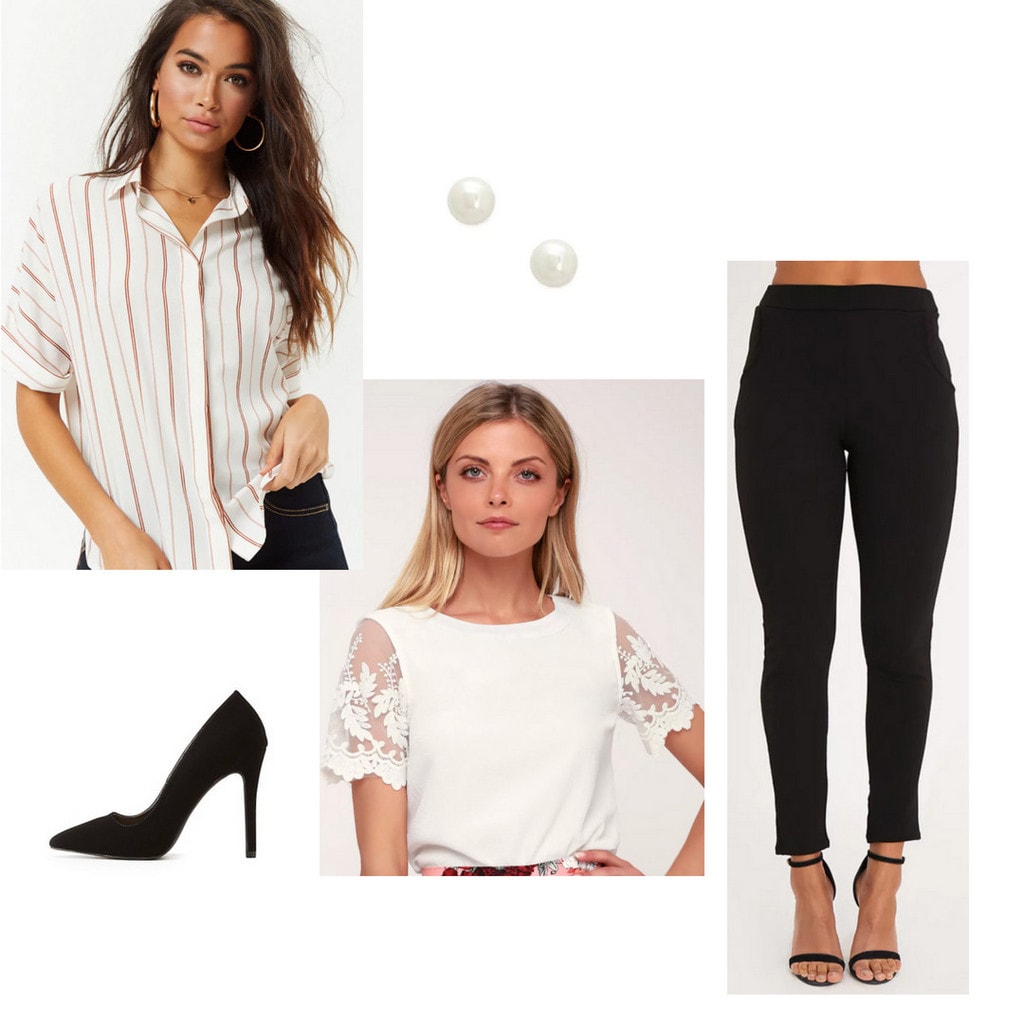 Products: Top – Lulus, Button-Up – Forever 21, Trousers – PrettyLittleThing, Heels – Charlotte Russe, Earrings – Forever 21
Outfit #2 – Business Casual
When dressing business casual, you don't want to cross the thin line of looking too casual, but you still want to appear more relaxed than you would when dressing business formal.
A simple fitted tee and trousers makes for a simple, comfortable outfit, but it can be too casual. When in doubt, put a blazer over it. I like to opt for a colored boyfriend-styled blazer to brighten up my look. Finish with heels.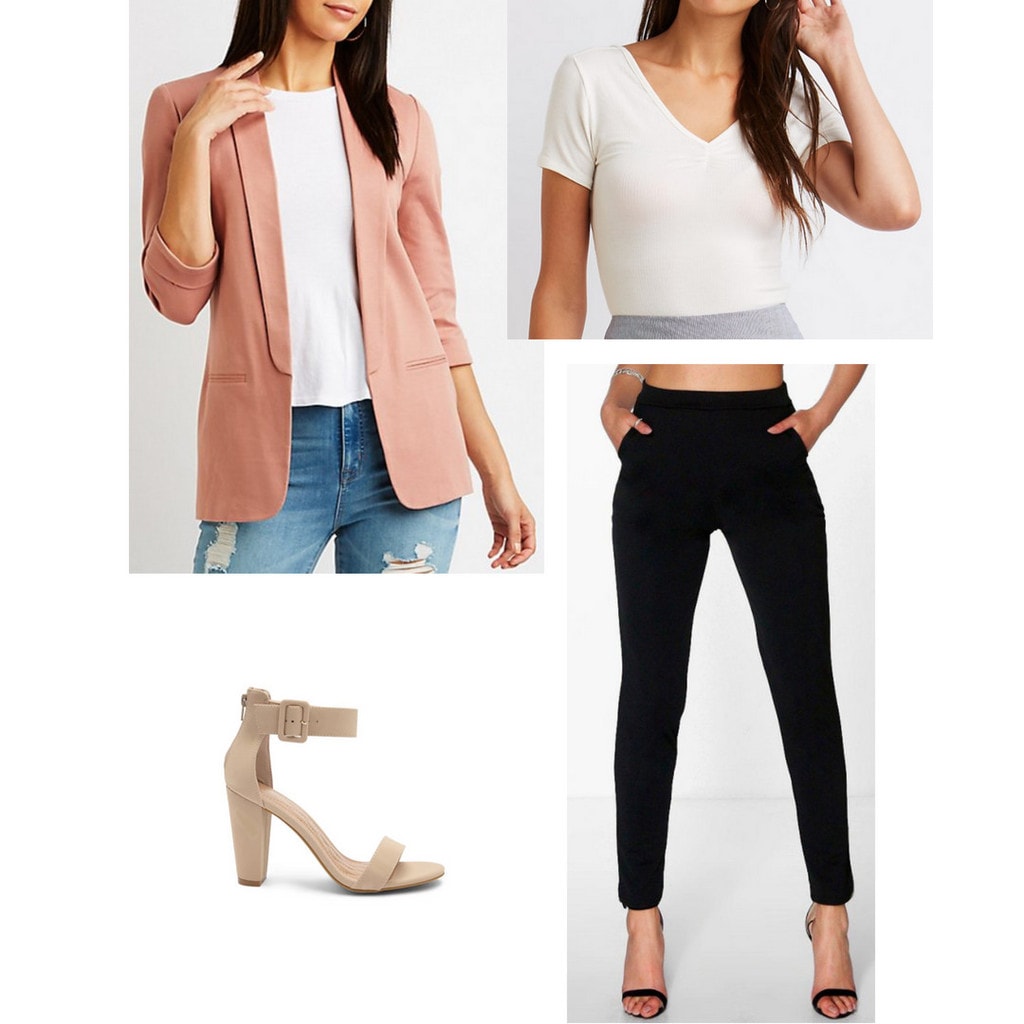 Products: Blazer – Charlotte Russe, Top – Charlotte Russe, Trousers – Boohoo, Heels – Forever 21
Outfit #3 – Casual Fridays
Some offices participate in casual Fridays, where the dress code is more relaxed at the end of the week. This is where you get to show off your personality.
For this look, trade in your blazer for a cozy cardigan sweater and ditch those heels for a comfortable pair of loafers. Layered necklaces and bracelets, a sleek wrist watch, fun earrings, or a neck scarf will add detail and personal flare to any outfit. Just make sure to keep it simple.
If you want more outfit ideas, be sure to see our guide to casual Friday outfits.
Note: Not all offices do casual Fridays, so make sure you check in with your supervisor!
Products: Sweater – H&M, Tank Top – Anthropologie, Trousers – Boohoo, Loafers – H&M, Neck Scarf – Urban Outfitters
What are you wearing to your summer internship?
For more inspiration, check out CF's last "Outfits Under $100" article on dressing for internships and job interviews. Also, see our outfit + makeup tips for summer internships to help you save time in the morning.
What are some key pieces in your summer internship wardrobe? Share them in the comments below!