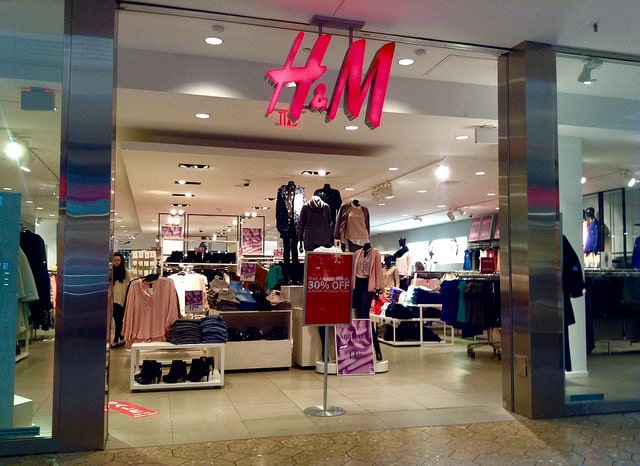 The first H&M (which stands for Hennes and Mauritz) was opened in Vasteras, Sweden in 1947. Originally, the store was called Hennes, which means "hers" in Swedish. Later, Hennes' owner acquired hunting apparel store Mauritz Widforss and the store's name changed to Hennes and Mauritz, H&M for short.
In 2000, H&M opened its first United States location on Fifth Avenue in New York, and they've been ultra-popular in the states ever since. H&M is truly a worldwide brand, though – they just opened their 4,000th store in 2016.
H&M's business concept focuses on providing quality fashion options that are also sustainable. The company works with independent suppliers and does not own any factory locations. They also ensure lower prices for consumers by buying in volume, having no middle man, and using in-house designs.
Cute Finds from H&M Summer 2016:
I've combed H&M's website and here are some of my favorite current picks, all perfect for the summer season and ultra-affordable: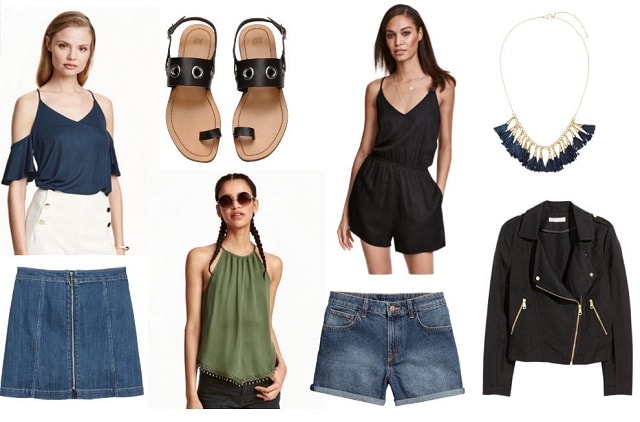 Products: Cut-Out Shoulder Top, Sandals, Romper, Necklace, Jean Skirt, Halter Top, Jean Shorts, Jacket
Tips for Shopping at H&M:
1. Make sure to visit H&M during two specific months.
H&M holds its largest sales during November and June. Make sure to stop in store or go online during these months for the best deals! (That means right now is a great time to shop.)
2. Unsure about a purchase you made? Take advantage of their sweet return policy.
H&M has a 30 day full cash back return policy as long as an item is not damaged and you have the receipt. If you miss the 30 day mark, you can return an item for the current selling price and receive a gift card for store credit.
3. Send your old clothes to a good place while you shop!
You can donate clothes you no longer want at any H&M location, where they will then go into the company's recycling program. You'll receive a $5 coupon for a purchase of $30 or more for each bag you bring in.
4. Sign up for the mailing list!
Often times, those on H&M's mailing list get exclusive discounts. You also get 20% off an item of your choice when you sign up, so it's well worth it.
5. Find the best merchandise in the afternoon.
H&M gets their new merchandise in the morning, meaning it will be out on the shelf in the afternoon for you to get your hands on! If you go too late in the day, you might miss out on the best new items and your size, if it's not a common one. Hello, lunch break shopping!
What are your H&M shopping tricks?
Are you a fan of H&M? If so what are your shopping tips and tricks? Let us know in the comments!