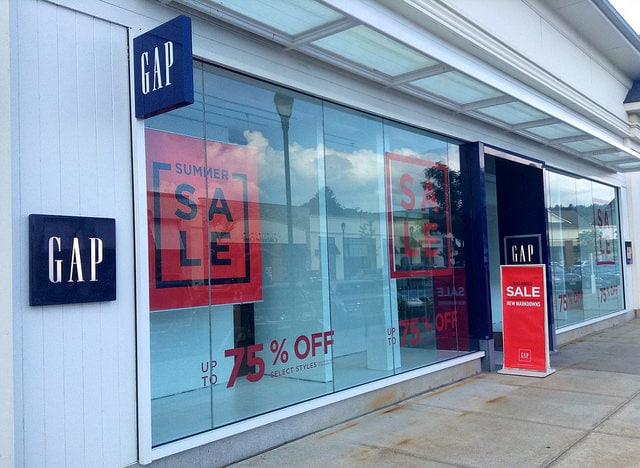 If you are a fan of classic, high-quality fashion, Gap is the place for you. The store's timeless pieces make for great wardrobe staples. Looking for business casual clothing? Check out Gap's wide variety of sweaters and chinos.
A Quick History of Gap
The store was first opened in 1969 by Doris and Don Fisher in San Francisco. Today, The Gap Inc. has 3,700 stores in 90 different countries and is made up of 5 different brands: Gap, Banana Republic, Old Navy, Athleta, and Intermix.
When The Gap first opened, its target market was younger customers. The name "The Gap" actually refers to the generation gap that occurred at the time. Today, the brand has gone through many different style shifts and now carries everything from womens clothes, to kids, mens, athletic wear, and even maternity wear.
What to Buy at Gap Right Now
I did some digging on the Gap site and there are tons of awesome finds, perfect for students on a budget. Some of my personal faves in store now are below:
New Arrivals for Spring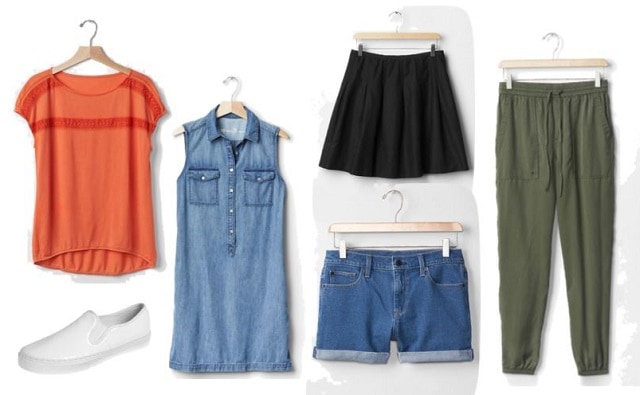 Products: Top, Dress, Skirt, Shorts, Joggers, Sneakers
New to the Sales Section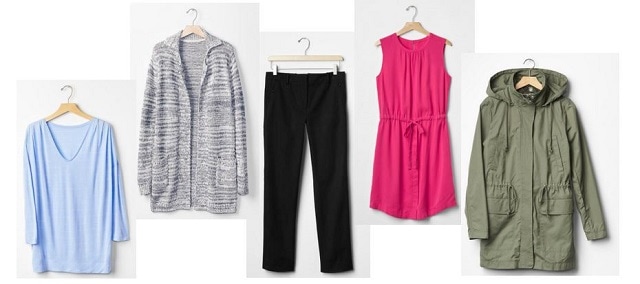 Products: Top, Sweater, Pants, Dress, Parka
Tips for Shopping at The Gap:
1. Be on the Lookout for 40% Off.
Every six to eight weeks or so, Gap usually hosts a 40% off sale. Oftentimes, these sales will coincide with holidays such as Presidents Day and Labor Day. Be on the lookout around these times to save big! (FYI, we usually post them in our Coupons & Sales lists.)
2. You Can Stack Coupons Online.
While you are not typically allowed to stack your coupons when shopping in-store, you can stack up to five different coupons when shopping online. Score!
3. Gap Does Price Adjustments Using Gift Cards.
If you buy an item from Gap and the price of it drops within the next seven days, you can get the difference back in the form of a Gap Gift Card. So definitely keep an eye on the price tag for anything you bought, especially if it was a full-price item.
4. Start in the Back of the Store.
As with most stores, the sales rack is located in the back of the Gap. Start shopping there to get the best deals and then work your way towards the front of the store, where the newest – and highest priced – items are located.
5. Look for the Number Seven.
If the price of an item ends in a seven (for example, $8.97) that means the piece has hit its lowest markdown price and will soon no longer be available in store. Don't hold out on these items! Scoop them up right away!
Do you love The Gap?
If so, what are your shopping tips and tricks? Is there anything in particular that you prefer to buy at Gap? Let us know in the comments!