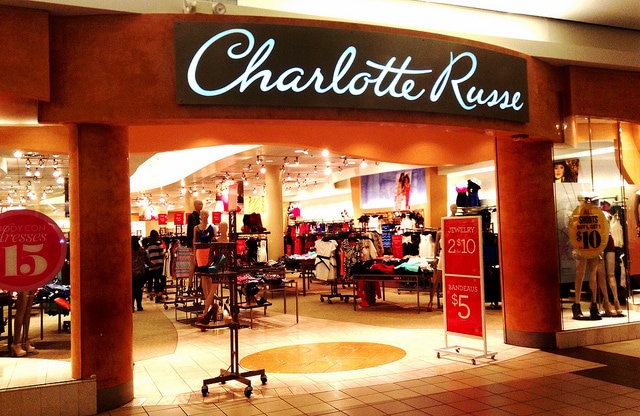 Charlotte Russe opened its first location in Carlsbad, California in 1975. The popular retailer is named after the french dessert by the same name. Today the chain has over 500 locations across the United States and Puerto Rico, along with an online retail shop. Charlotte Russe focuses on providing teens and young women with affordable, trendy clothing and accessories.
Cute Picks from Charlotte Russe:
Check out some of Charlotte Russe's newest items available online for the summer season. (They're also having a HUGE sale this weekend so many of these are deeply discounted – score!)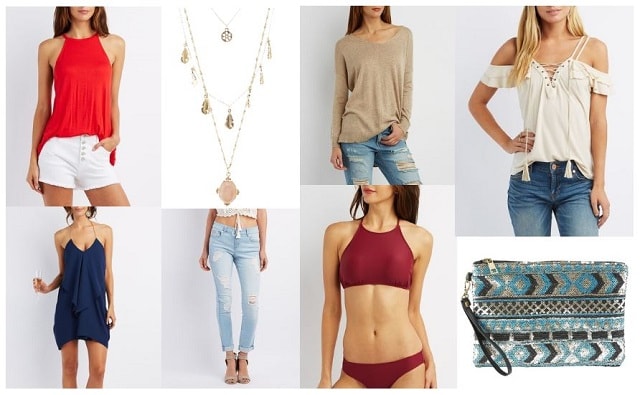 Products: Halter Top, Dress, Necklace, Distressed Jeans, Sweater, Bathing Suit, Top, Clutch
Tips for Shopping at Charlotte Russe:
1. Look Out for Online Exclusives
Some of Charlotte Russe's merchandise is only available online, so make sure you visit the website to not miss out on new items! In fact, I've found better items online than in my local store, so I highly recommend using their website first.
2. Shop for Fast Fashion Items
Charlotte Russe is all about quantity over quality, meaning many of their items won't last as long as investment pieces. That's okay, though! Save money on trendy items you want to try for a short time by picking them up here.
3. Take Advantage of 20% Off
By signing up for their email list, you can get 20% off a purchase. The easy-to-fill-out form is at the bottom of their homepage.
4. No Price Adjustments
Beware – there are no price matches or adjustments available for online purchases! So make sure you're cool with the price as-is before you buy.
5. Use the Unique "Wishlist" Feature
Charlotte Russe has a unique wishlist section that is separate from your shopping bag. You can create an account and use this to save items you like or want to purchase at a later date. This is a great way to hang onto items you aren't sure about yet, and to wait for items to go on sale!
What do you think?
Do you shop at Charlotte Russe? What are your tips and tricks for finding the best merchandise and getting the best deals? Let us know in the comments.