This post may contain affiliate links, which means we may receive a commission if you purchase through our links. Please
read our full disclosure here
.
I've written about strategic splurging here on CF a couple of times, but I've never really talked about the things that I've splurged on and still love to this day. It's one thing to write about splurges in the abstract – the price per wear on a great pair of jeans or how more expensive fine jewelry lasts longer than costume jewelry – but it's another to talk about the splurges that we've actually spent money one and loved, and the ones that didn't work out so well.
So today, I'm sharing with you the splurges that I've actually spent my hard-earned paper on that I've loved, have increased my quality of life, or have brought joy to my life in some kind of way.
The Good
Some Quality Skincare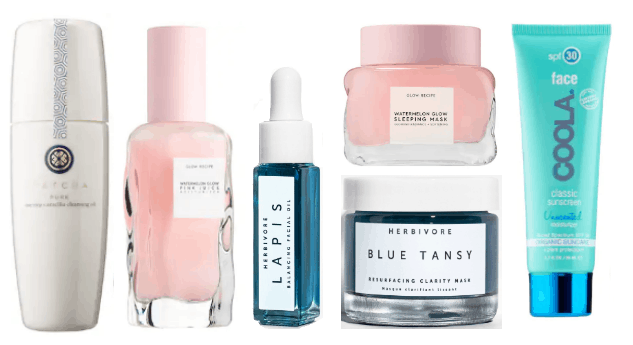 Products: Cleansing Oil – Sephora, Moisturizer – Sephora, Facial Oil – Sephora, Moisturizing Mask – Sephora, Exfoliating Mask – Sephora, Sunscreen – Sephora
Don't get me wrong – I don't think that every product in your routine needs to cost a bajillion dollars, but if there's a product you love that costs a little extra and it helps to clear your skin, fade your acne scars, hydrates you, and writes your midterm papers, by all means, girl, buy that product. Same goes for makeup, too – though I tend to spend more on skincare, I'm cool with dropping a little extra for a foundation or lipstick here or there.
Personally, I try to spend a little more on products like facial oils, moisturizers, treatments, and sunscreens – the stuff that I know is going to sink into my skin rather than the stuff I'm going to wash off, like cleansers. I particularly like spending extra for products that are cruelty-free, organic, vegan or formulated without problematic ingredients, like the Herbivore, Tatcha, and Coola products shown here.
Of course, you should never drop a ton of cash on a skincare or makeup product without trying it first (see the not-so-good section below) to see how your skin reacts. Try to get a large enough sample from Sephora or Ulta or wherever to last you about two weeks to get the full picture – if you can't get a sample size that large, you can often buy travel-size products for a fraction of the price, like the Lapis oil above.
Grooming
Something like grooming services, such as haircuts and brow waxes, probably doesn't seem like a 'splurge'-worthy item, but hear me out. When I had just started working and didn't have a lot of spare cash, I tried to find ways to cut down the cost of personal grooming, like getting haircuts from student salons and plucking my own eyebrows. Needless to say, I ended up with some bad hair and bad brows.
Now, I can't imagine going anywhere else than the place I've gotten my brows done for the last few years, or getting my hair done with anyone but the stylist I've been seeing since I bleached my hair. You're paying for a service, and for the experience and the eye of the expert who's providing you the service. I know every time I walk into those salons, my brows and hair are going to look amaaaaaazing, and nothing makes me feel more like a badass adult who has their ish together than a strong brow and a fresh pixie cut.
Whether you're getting your brows done, your hair colored, your bikini line waxed, or whatever other personal grooming items you do for yourself, treat it like an investment in yourself. Going to a salon with great reviews and a professional who consistently provides you with an excellent service will give you peace of mind and keep you looking sharp, even if it comes at a heftier price tag. And don't forget to tip well!
A Take-Everywhere Bag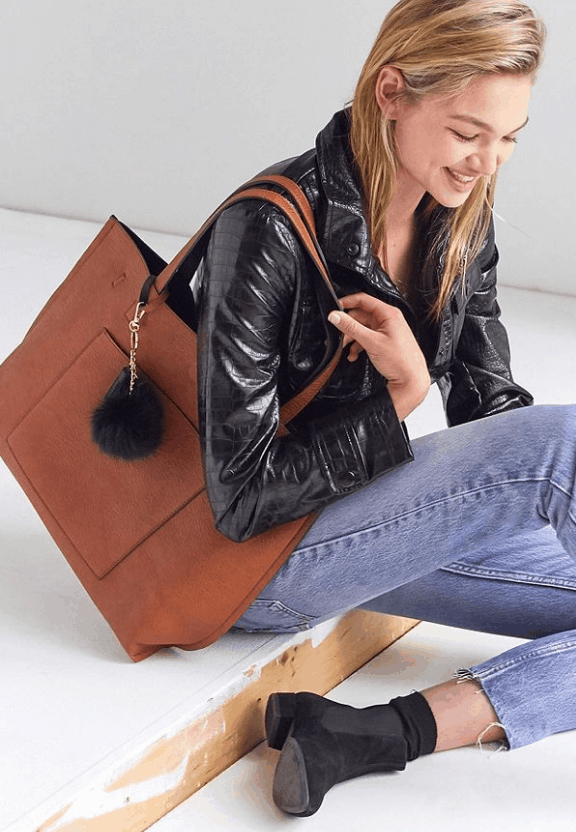 Product: Bag – Urban Outfitters
When I got my first full-time job, I treated myself to a 'splurge' bag that I could use for work and as my go-everywhere bag. It's a reversible black and cognac-colored tote bag from Urban Outfitters with a slightly pebbled texture. It's also huge – large enough to hold my laptop, a book or two, my planner and journal, my wallet, and my makeup bag, with some room to spare. That was about four years ago, and I still use that bag as my go-to to this day.
I spent a little more on that bag than I normally did – probably something like $80 tops – but I never expected it to last this long or hold up so beautifully. The style is classic enough that it's transcended the seasons, and because it's reversible, I'm able to switch it up if I ever get bored. And I still get complements on it to this day. The bag I bought isn't available anymore, but the one I've linked to here is very similar.
That being said, staples, like a solid, take-everywhere bag, a sleek wallet that makes you feel like a boss, or a pair of black booties that you'll take care of and wear again and again, are always worth spending a little more on because their cost per wear will be low and you want them to last a long time – of course, just because something is bucks up doesn't mean that it will last a long time, so be sure to check out the materials used and the reviews of the products before you plunk your money down!
Luxe Bedsheets
I've talked a little bit about how you spend 1/3 of your life in bed, so you should spend a little extra on the things that you sleep on, like your mattress, your pillows, and of course, your sheets. After years of buying Target sheets over and over again and using them until they literally ripped in two, my partner and I bit the bullet and bought a nice pair of bedsheets from Brooklinen.
The difference is like night and day. Even though basically all sheets feel nice when you first buy them and first wash them, these stay soft, supple, and silky even after multiple washes, and I totally miss them when I rotate them out for a couple of weeks so we're not sleeping on them all. the. time. Plus, they seem a little more resistant to developing odors over time. And because my bed feels like a silky little comfort nest, I'm sleeping better and falling asleep easier.
Of course, you don't need to spend an absolute crapton on sheets to get something nice and functional, but if you're looking to invest in a way to improve your quality of life, sheets are a great way to do just that.
A Record Player
Product: Record Player – Amazon
I definitely do not recommend that you make major splurge purchases on a whim, but a few years back my partner and I were in an FYE buying a record for a friend who collects records and my partner said, "We should get our own record player." We talked to one of the folks in the store who recommended a good choice for first-time buyers, we bought that and a few records, and we brought that sucker home.
This may be purely a personal aesthetic thing, but I love how the record player looks in my home and I love having my collection of records displayed. I love the ritual of putting on a record on a Sunday night and settling in on the couch with a candle, a cat, a cup of tea (or red wine), and a good book. I love the way records sound, and I love having a physical copy of music I enjoy. That record player is honestly one of my favorite purchases of the last five years.
Our Crosley is still kicking, and while I couldn't find the exact one we have, they sell Crosley record players and UO, FYE, Amazon, and sometimes Best Buy (the one shown here is from Amazon). I'm sure die-hard record player aficionados will tell you that there are better brands out there, but I like the accessibility of this brand for someone who is just getting started or a casual listener.
The Not-So-Good
Skincare I Bought Because It Was On Sale
Ughhhh, y'all do not do this! When I was first getting into face oils, I kept seeing the Sunday Riley facial oils all over the place, especially the UFO oil, popping up on "best-of" lists and recommended by beauty gurus. Then, the UFO oil was on super sale at Dermstore (not even Sephora, so I didn't get the points for it!) and I bought it on a whim for like $60 without even thinking that it wouldn't work on my skin. Guess what – it makes me break out like crazy!
So learn from my mistakes – if you want to splurge on skincare, try it out first with a sample or a trial size. And don't just buy stuff because it's on sale – especially if you don't really need it, and especially if you don't 100% know it will work for you.
If you do end up buying a clunker, try to find another way to use it so the product doesn't go to waste. I don't use the UFO oil on my face anymore, obviously, but I do mix a few drops of it into my moisturizer and I tell myself it keeps my body acne at bay, because I'll be damned if I don't use this product that I paid good money for. If you absolutely can't use it, try giving it to a friend or coworker who you know will love it.
What do you think?
What have you splurged on and loved? What have you splurged on and hated? Do you agree with any of the things I shared above? Let me know in the comments below!