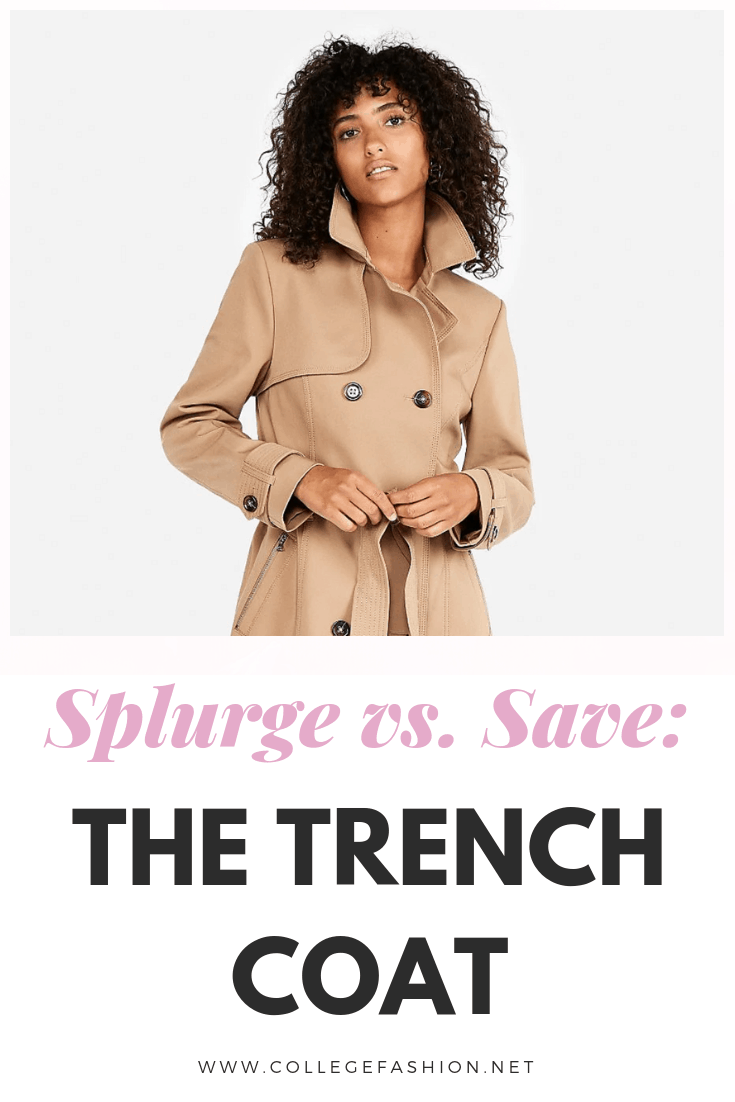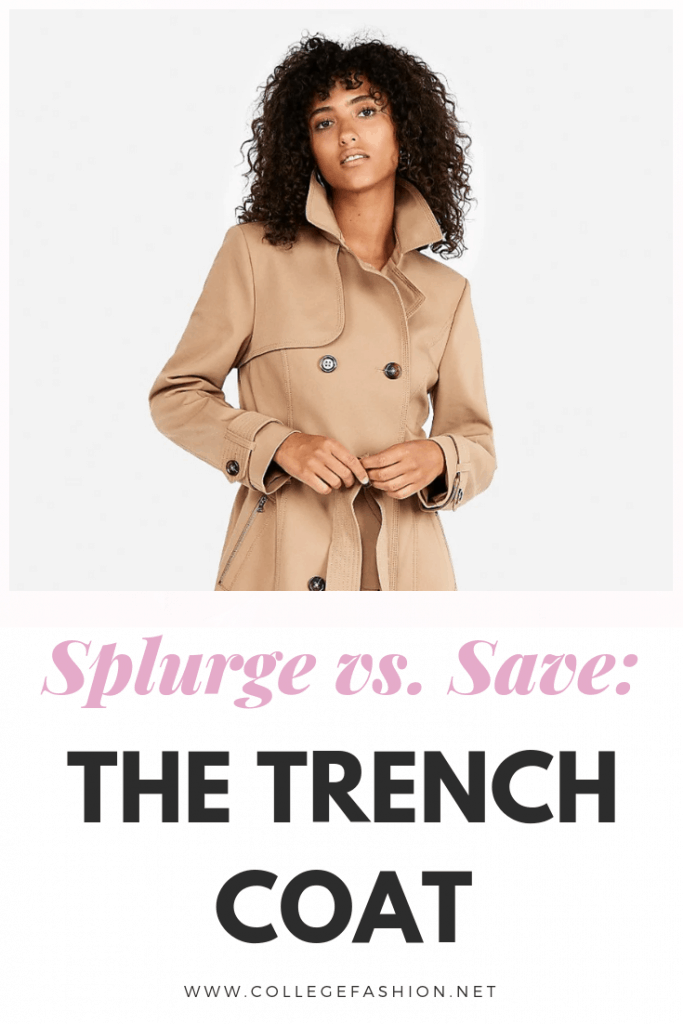 If you're like me, your current outerwear lineup probably includes a moto jacket, a denim option, and at least one zip up hoodie. While these are all adorable college girl staples, a classic trench coat is a must-own addition to your collection!
A great trench will not only keep you warm and dry, but will add some sophisticated flare to any outfit. But should you splurge or save? Read my tips and make your choice!
Why Buy a Trench Coat?
Trench coats look good on everyone, they add adult sophistication to any outfit, keep you dry, and look great with both rain boots and shorts or party dresses and stilettos. What other jackets can do that?!
You'll look great walking into your interview in editor pants and trench over a nice blouse. There's nothing worse than completing a dressy outfit with a sloppy jacket, but a trench is a great option–comfortable and cute…Not to mention that the trench is also totally iconic.
Tips for Wearing and Buying a Trench Coat
1. Go classic.
For a classic, sophisticated style, pick a longer trench in a neutral hue. Taupes, black, and khakis are all good bets for creating your look. In these colors and with its timeless silhouette, a classic trench will be a piece you can wear for years to come.
Classic Trench Coat Outfit 1: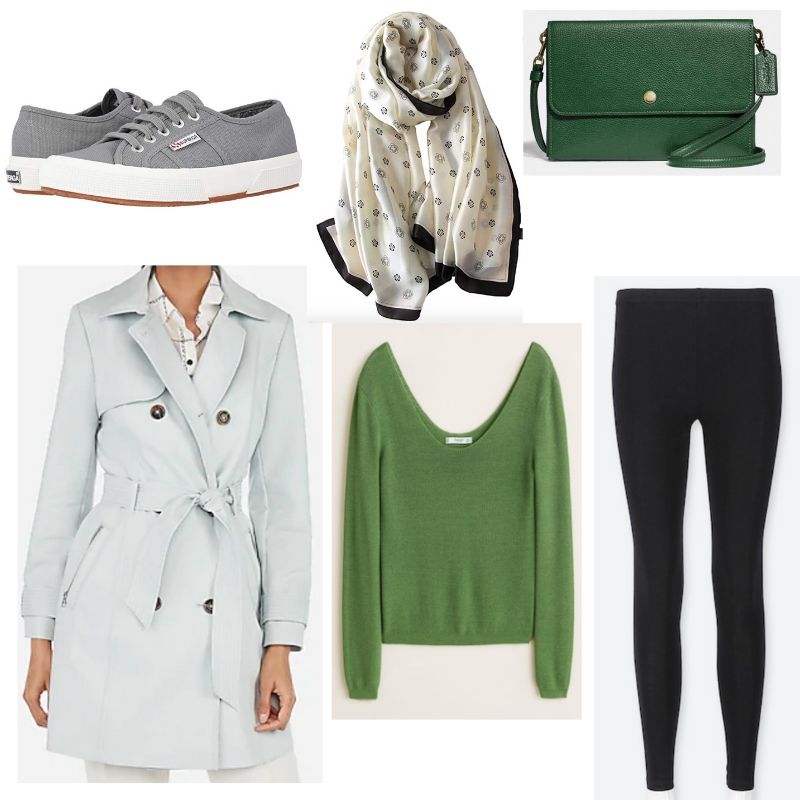 Products: Leggings – Uniqlo, Scarf – Nuweerir (Amazon), Coat – Express, Sneakers – Superga (Zappos), Sweater – Mango, Crossbody – Coach
Classic Trench Coat Outfit 2: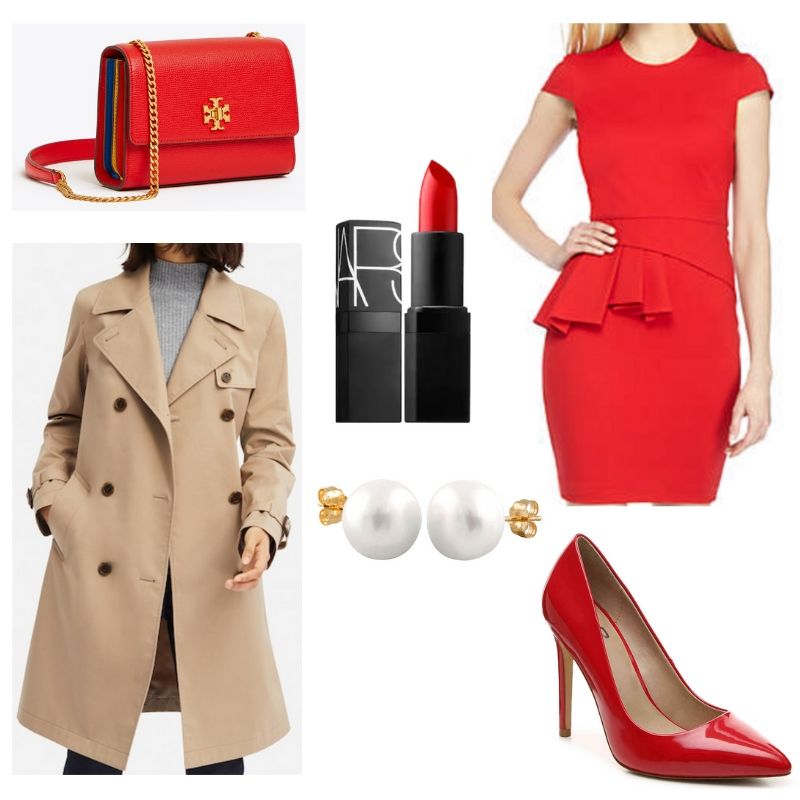 Products: Earrings – Splendid Pearls (Nordstrom Rack), Coat – Uniqlo, Crossbody Bag – Tory Burch, Lipstick – NARS (Sephora), Dress – The Limited, Heels – Mix No. 6 (DSW)
2. Go casual.
Though a trench may seem conservative, you can wear one with anything! Try bright colors, unexpected footwear, and free-flowing silhouettes for great contrast against your classic coat.
Of course, there are now amazing trenches that come in patterns, bright colors, or shorter length if you're looking to create a more casual, fun style. As always, spend less if you're going for a trendy look.
Casual Trench Coat Outfit 1: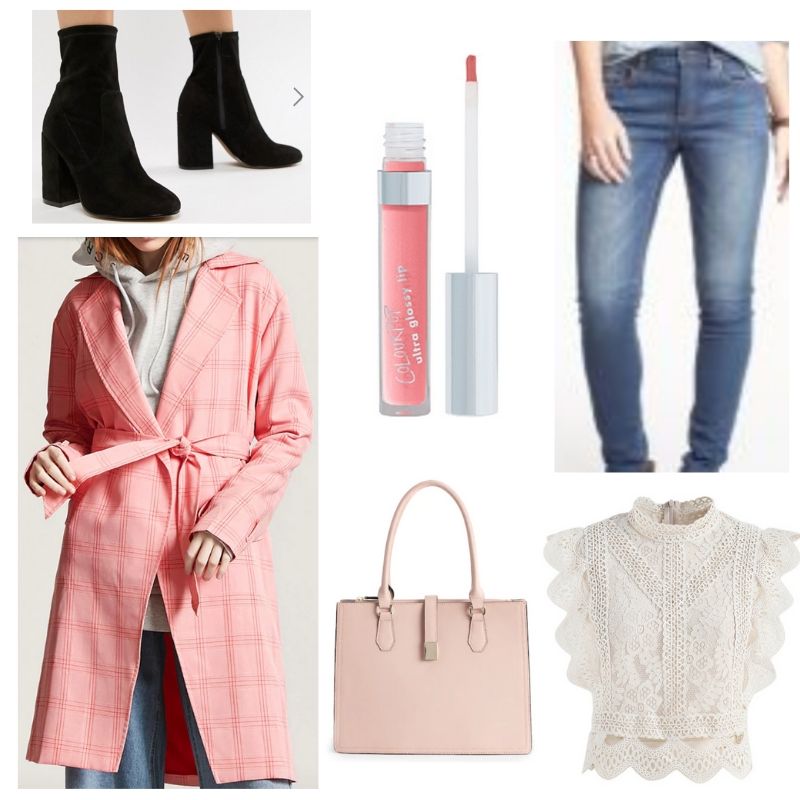 Products: Top – Chicwish, Lipgloss – Colourpop (Ulta), Jeans – L.L. Bean, Handbag – Apt. 9 (Kohls), Coat – Forever 21, Boots – ASOS
Casual Trench Coat Outfit 2: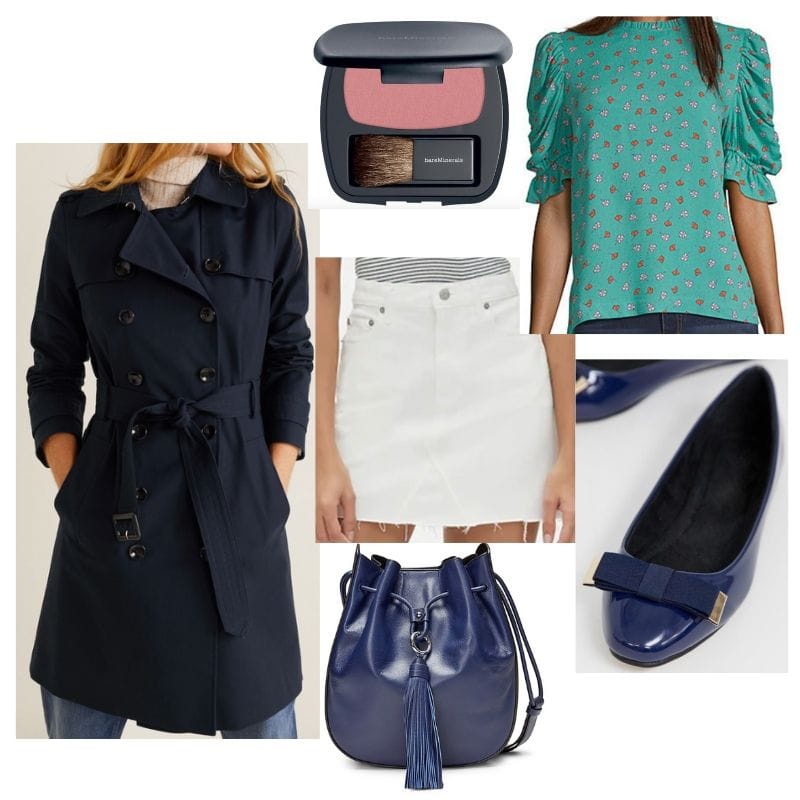 Products: Blouse – a.n.a (JCPenney), Coat – Mango, Flats – ASOS, Skirt – Gap, Blush – Bare Minerals, Handbag – Rebecca Minkoff
3. Keep it classy.
Though there are times when a completely buttoned trench and a pair of sassy stilettos would totally work, for every day, it's usually best to pair your trench with a longer dress, pants, or tights — or just leave it unbuttoned.
4. Try fitted styles.
Since trench coats have so much fabric, they can easily make you look bulky if you pick the wrong size. Go for fitted, narrow silhouettes, and use the attached belt to define your waist.
5. Layer for warmth.
Though most trenches will protect you from even the rainiest of days, these coats are best for warmer temperatures. If you want to dress up a late fall or winter outfit with a trench, be sure to layer so you don't freeze! Some trench coats come with a winter-weight liner for wear in colder climates.
Get Your Own!
Whether you want to splurge or save on a trench, we have options for you!
If you absolutely love this piece and have a classic sense of style, we recommend saving up for a timeless one like the Ted Baker and Burberry options below.
However, if you want to save your pennies, you can have fun with trendier styles like the shiny plaid or faded red options in the "save" section.
It's up to you whether you can splurge or save (for help deciding, see our guide to how to decide whether to splurge); either way, you need a trench in your wardrobe!
High End Trench Coats: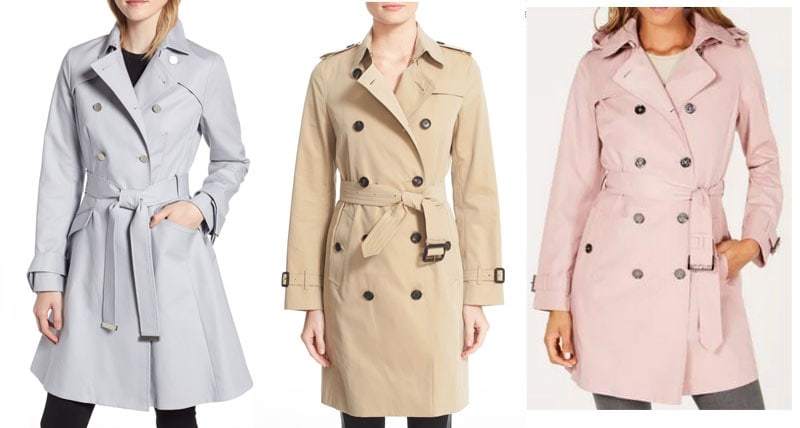 Products (from left): Ted Baker (Nordstrom), Burberry (Nordstrom), Michael Kors (Macy's)
Affordable Trench Coats: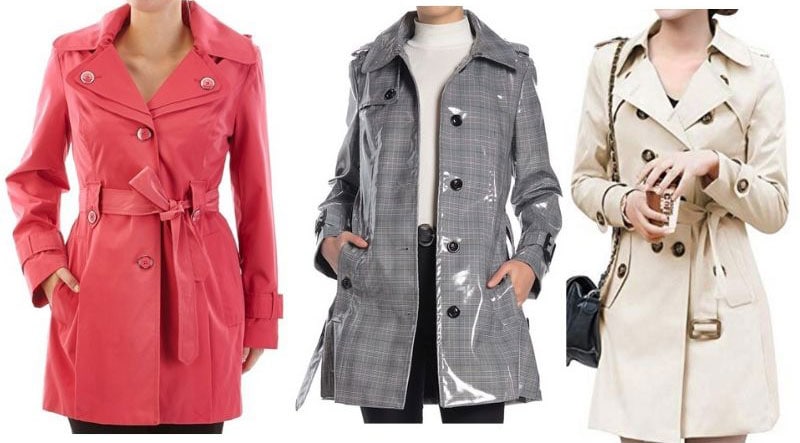 Products (from left): London Fog (Burlington Coat Factory), London Fog (Nordstrom Rack), Osemy (Amazon)
What do you think?
Do you own a trench coat? How do you wear it? And most importantly, would you splurge or save on this item? Let us all know your thoughts in the comments section!
Editor's note: This post was originally published in 2009; it was completely updated and revamped in 2019 with new photos, items, and information.