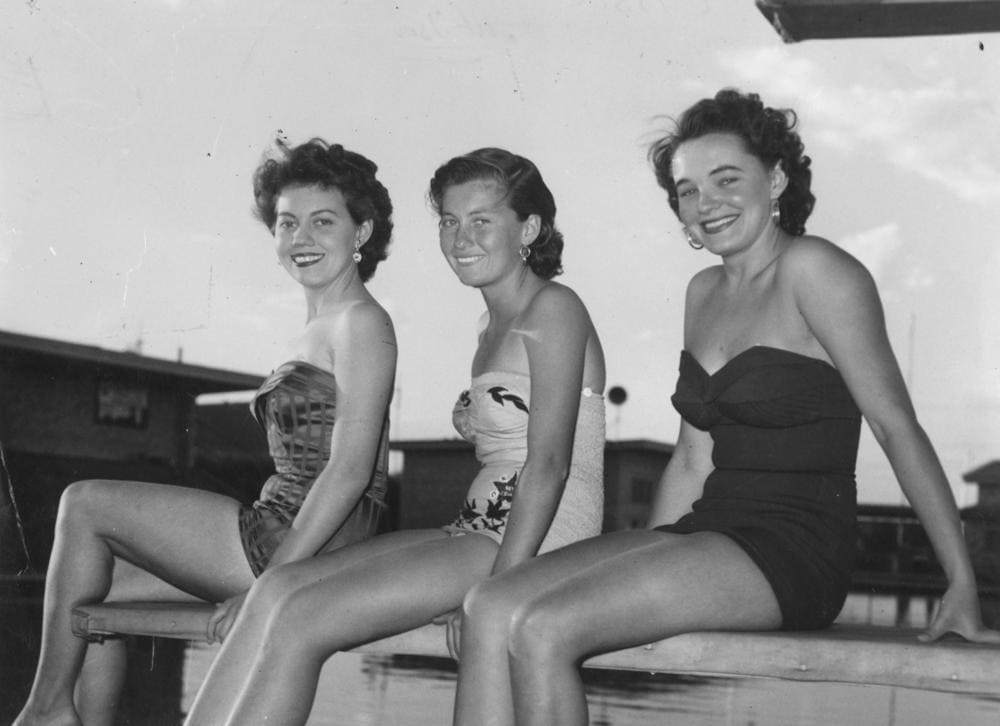 Retro swimwear is one of the cutest bathing suit trends around. With silhouettes that flatter all body shapes and styles both sweet and sassy, everyone should give it a try.
The only problem? It's all too easy for retro swimwear to look cheesy — picture big polka-dot high-rise bottoms with a bright red halter top. And while that's super fun for photos or a day you feel like serving a specific look, you can definitely capture the retro glamour of vintage bathing suits in more subtle and authentic ways.
Here are 3 tricks to getting the retro look you're dreaming of!
Related reading: The Hottest Swimwear Trends for Summer 2021
1. Match Prints and Textures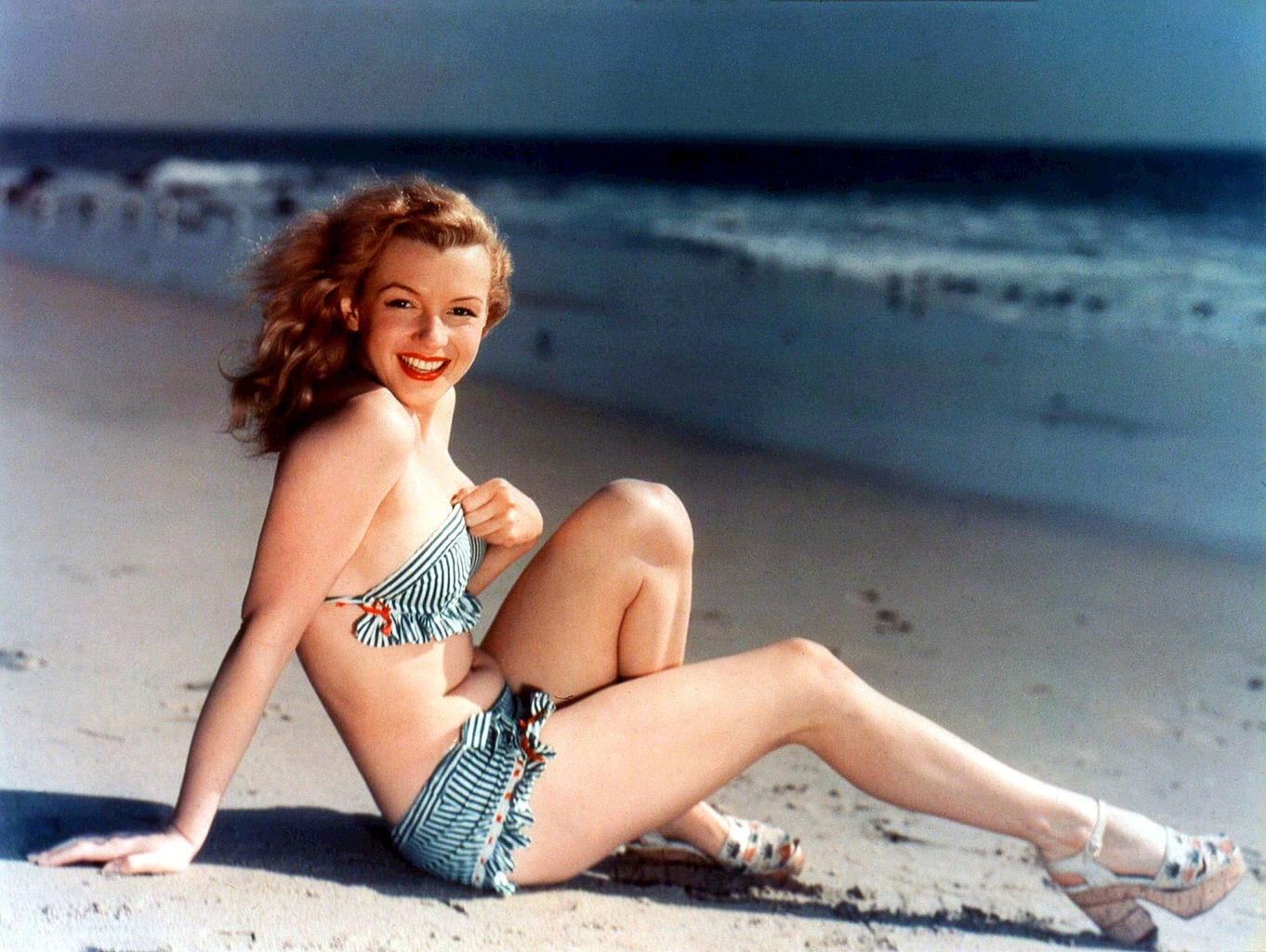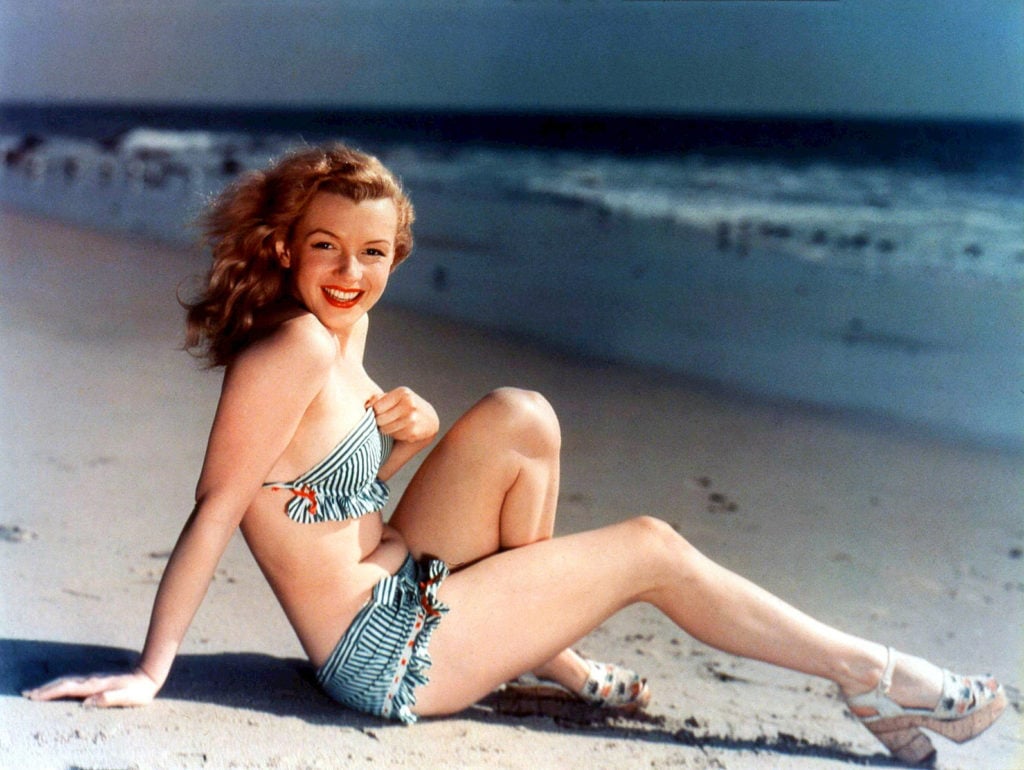 Today we love mixing swimwear prints and textures. Pairing a ruffled off-the-shoulder top with high-waisted bottoms or mixing florals and stripes? Let's go!
But looking at '50s fashion, it was more common back then to see matching prints and textures in two-pieces. (If prints aren't your thing, a singular solid color could work, too.) When bikini pieces did differ, it was more likely the two parts would be a continuation of the same pattern or include the same detailing.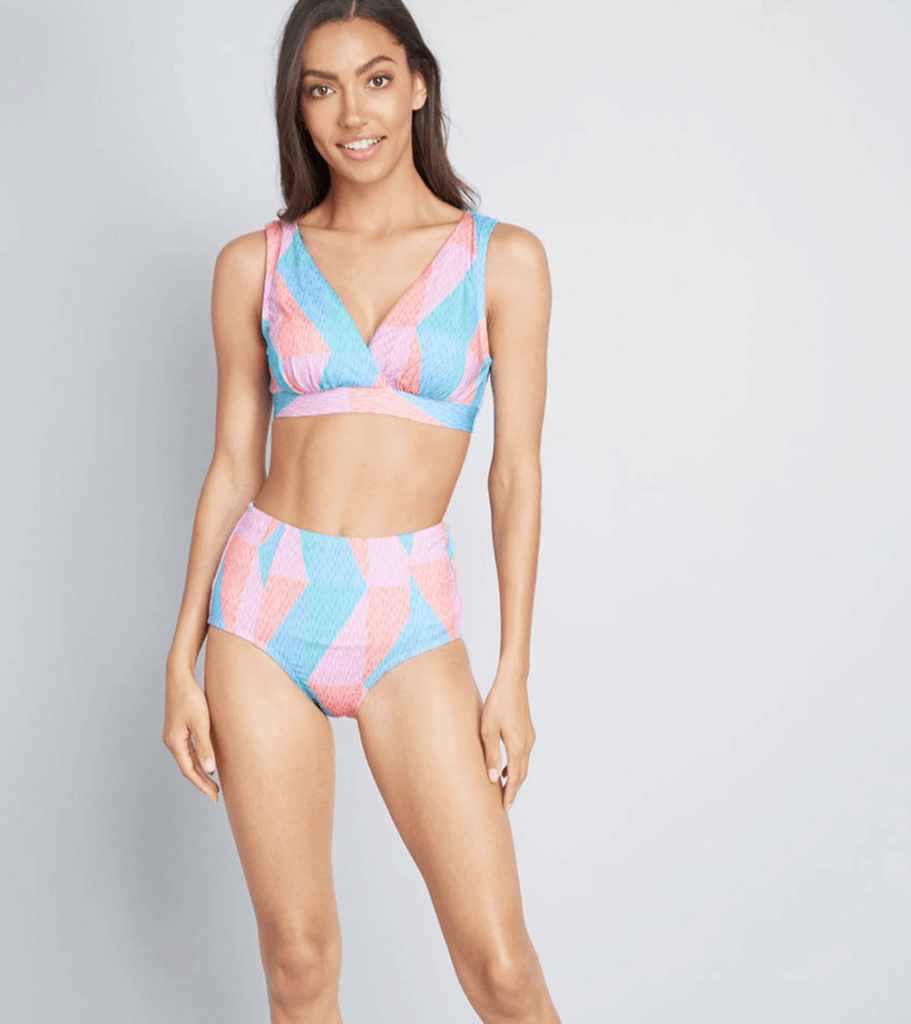 Products: Bikini top – Modcloth, Bikini bottoms – Modcloth
Totally separate styles are more of a modern trend. So, when picking a retro bikini, try to steer clear of mixed prints. It's a small change that will make all the difference in getting you an authentic, wearable swimwear look.
2. Pay Attention to Silhouette
Sure, high-waisted bikini bottoms are adorable and have a retro feel to them, but there are way more silhouettes that capture the '50s aesthetic.
For instance, coverage is important. By today's standards, 1950s cuts are modest. But back in the day, they were pretty risqué. This is why a high-waisted bottom with a cheeky cut doesn't totally capture the aesthetic.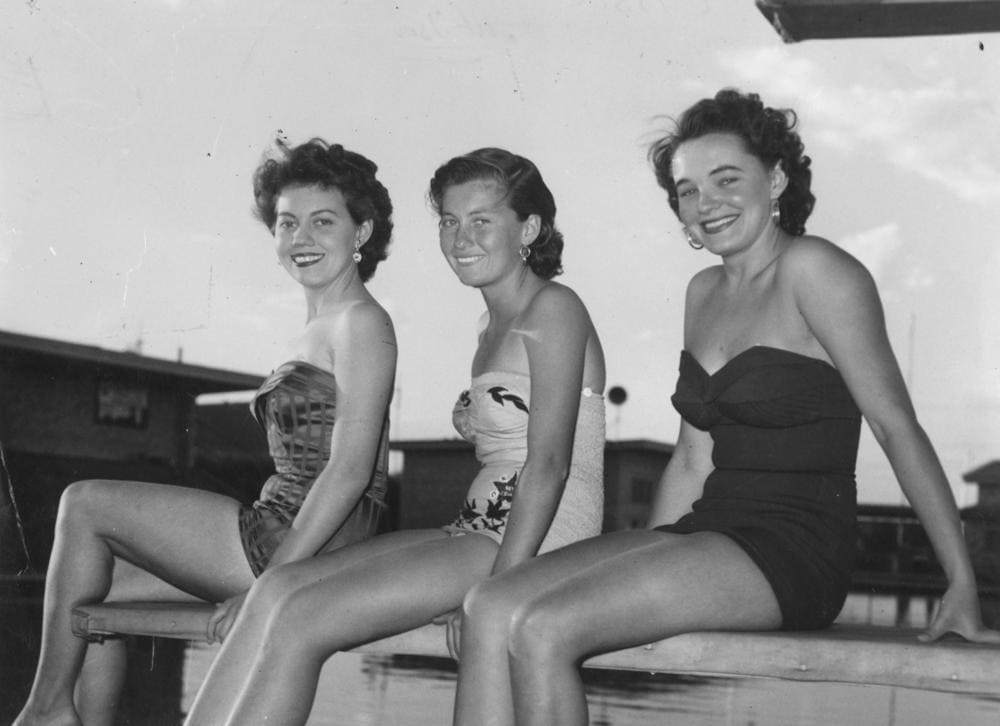 When looking at bottoms — even in one-pieces — aim for shapes that resemble boy shorts and extend onto the upper thigh. Or, look for tankini style pieces that have built-in skirts or fabric that extends onto your legs.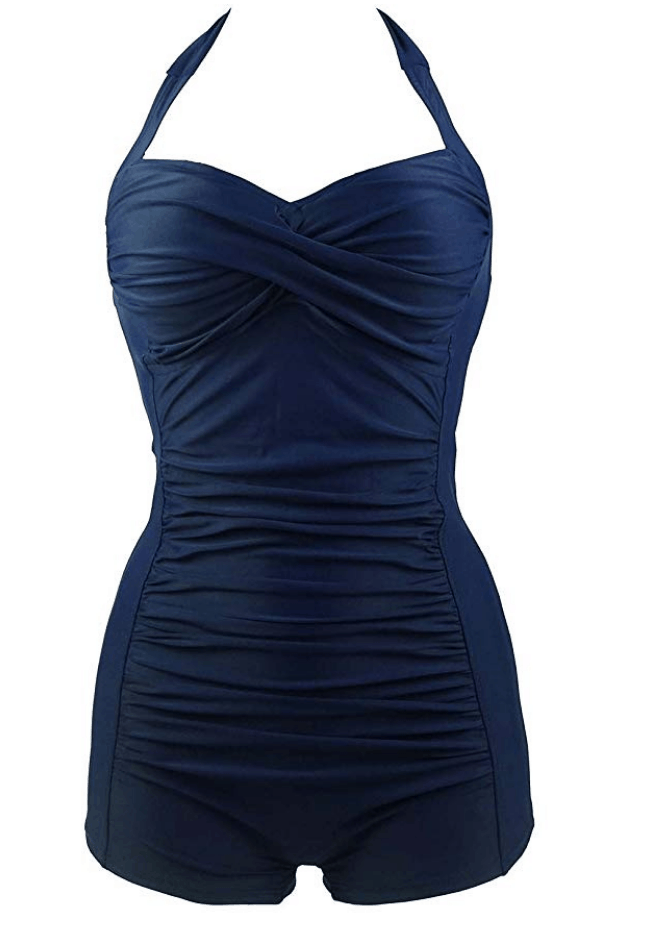 Product: Swimsuit – Amazon
Top-wise, strapless, halter, and tank style tops were all common back in the day. But modern things like geometric cut-outs or woven fabrics weren't around. While ruffled sleeves were a thing in vintage clothes, they weren't a staple of actual retro swimwear. Paying close attention to details like these will help you achieve a true vintage-inspired look.
Vintage swimsuits emphasized body shape without showing a lot of skin. If you want to learn more about vintage shapes, look at photos of famous actresses (like Marilyn Monroe, Elizabeth Taylor, and Dorothy Dandridge). Study a few vintage photographs of the exact look you want to copy and figure out which details matter most to you.
3. Play With Prints
The biggest misconception about retro swimwear is polka dots. Sure, these existed and looked cute, but not everyone was going around wearing polka dots all the time (that would be weird).
Actual '50s swimwear explored fun, funky patterns, just like today. So don't just stick to bows, oversized dots and '50s Barbie's big black and white stripes.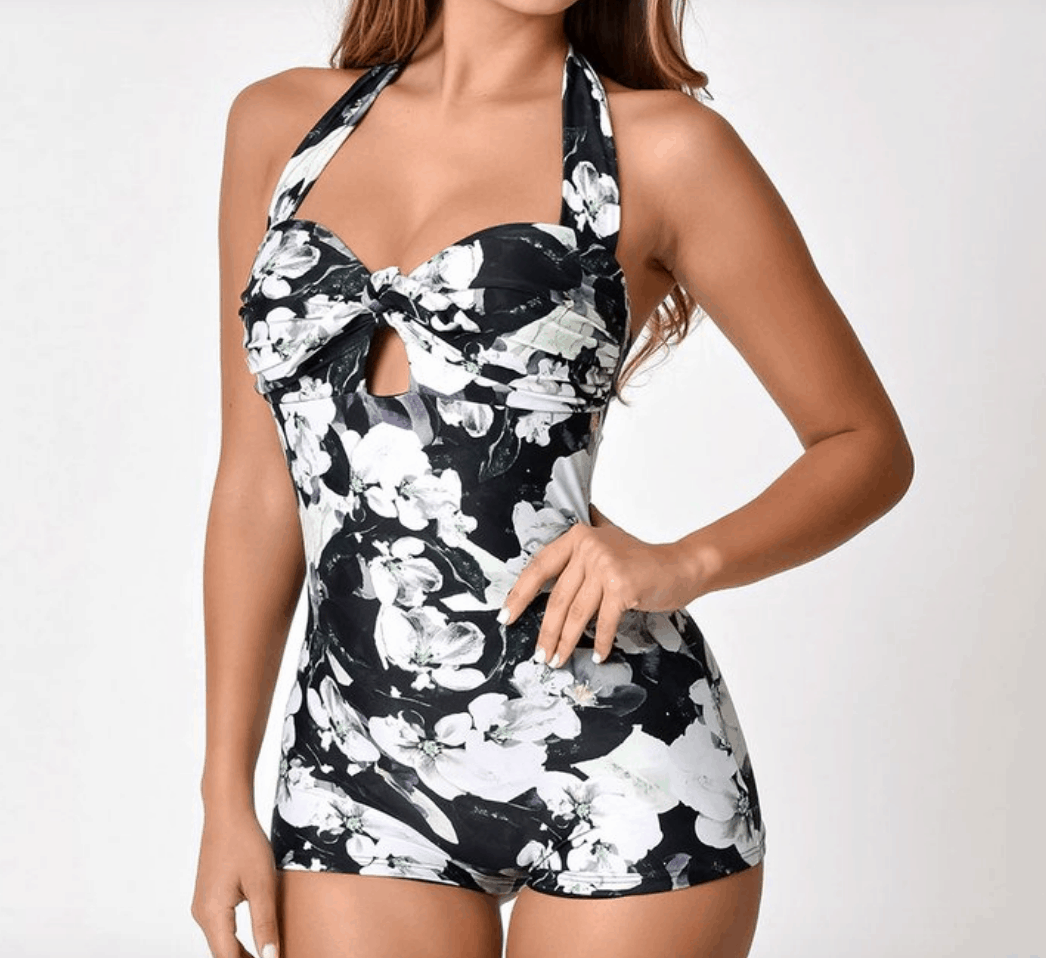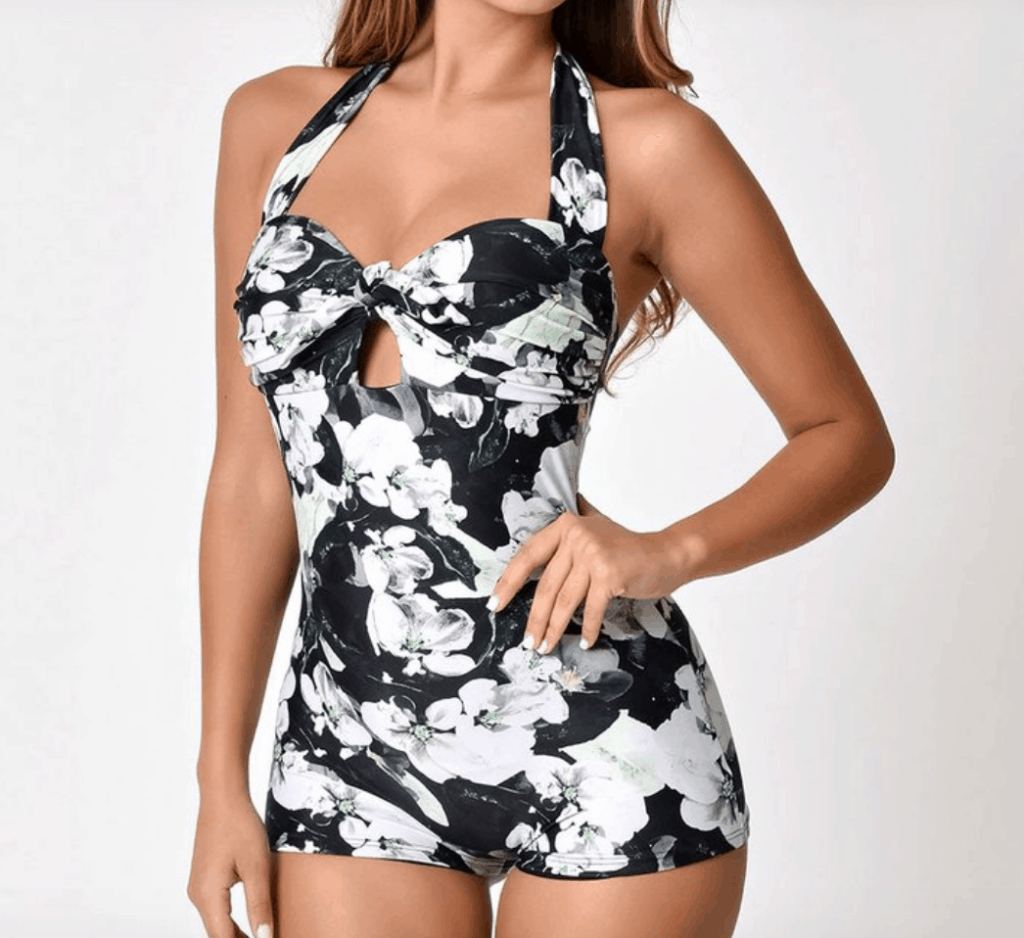 Product: Swimsuit – Unique Vintage
Florals are always in style and easy to find in almost any cut. But don't be afraid to try something bolder. Vintage swimsuits came in all sorts of colors and patterns.
A retro cut in a modern pattern is a lot easier to wear without looking over-the-top. But, if you're a fan of the traditional dots, go for it. They're still the go-to print for many retro enthusiasts because of how cute they are. Cherries, dots, and stripes are always adorable, but they're not the only way to get a retro look. Whichever route you take, just have fun with your look.
Are you a fan of retro swimwear?
These pieces are great for those who want to look glamorous but prefer a full-coverage look. Or those who just appreciate the timeless beauty of vintage silhouettes and styles. Do you own any retro pieces? Which are your favorite? Let us know!