It's about that time of the year when it is too hot for a coat but too cold to go sleeveless. You know what that means: It's time to invest in a versatile cardigan!
We've been obsessed with cardigans for ages, and you probably know why: A cardi is warm, versatile, and won't take away from your outfit. A simple cardigan is a key transitional piece for your closet and H&M has this super cute dark red cardigan for just $12.99!
Read on to check it out and to see three red cardigan outfit ideas:
The Cardigan: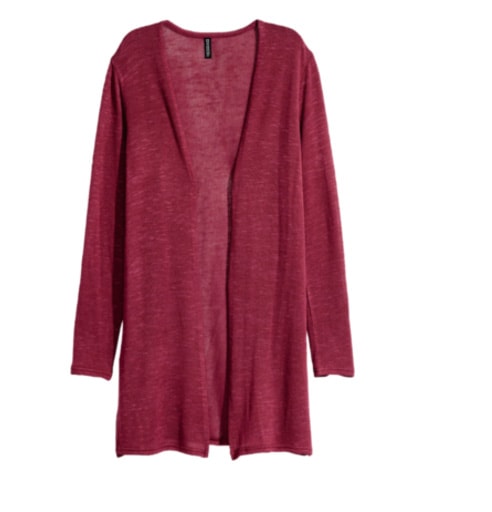 Product: Fine-Kit Cardigan in Dark Red, $12.99 at H&M
The great thing about rocking a cardigan is it is almost impossible to go wrong wearing one! Just in case you need a little inspiration…we've got you covered on 3 amazing looks.
Red Cardigan Outfit 1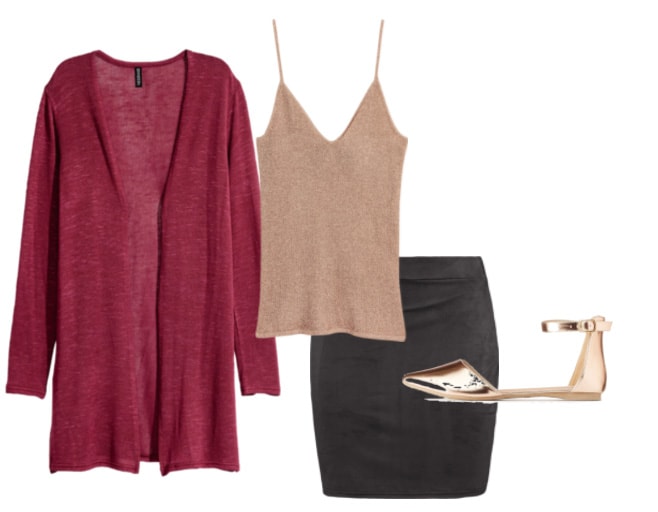 Products: Cardigan – H&M, Cami – H&M, Skirt – Boohoo, Flats – Charlotte Russe
This is the typical way to rock a cardigan. If you are dressed up for any important event, a cardigan ties it all together.
This style easy, comfortable, and, most importantly, chic: The cami and flats stand out and give a champagne twist to the dark red cardigan. Straightforward is still stylish.
Just in case you have an interview or a seminar to attend, business women, we this simple look has you covered.
Red Cardigan Outfit 2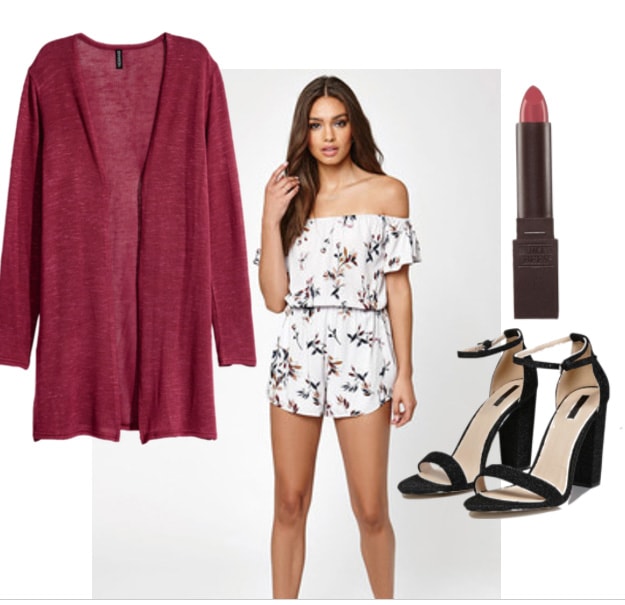 Products: Cardigan – H&M, Heels – Forever 21, Romper – Pacsun, Lipstick – Amazon
Don't want to put away your summer clothes just yet? No problem!
Add a cardigan on top of a romper on a cool day and suddenly you have a solution to your problems. This red cardigan outfit is still fun and stylish but you don't have to rub your arms all day to keep warm.
Red Cardigan Outfit 3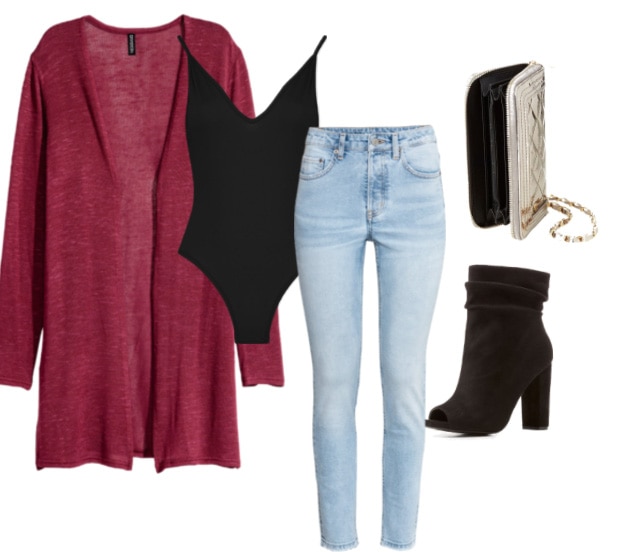 Products: Cardigan – H&M, Heels – Charlotte Russe, Jeans – H&M, Bodysuit – Boohoo, Wallet – Charlotte Russe
A dark red cardigan like this one is a great way to add some fall flavor to a basic, neutral outfit. Jeans and bodysuits are always a dynamic duo and the cardigan just ties every piece together. The heels add a little attitude and the shiny wallet is always an adorable accessory. Warm and wow, all in one.
Do you have a cardigan like this one?
We just know you all love transitional pieces! Are cardigans your favorite? What color cardigan will you bring out this fall? Will you make it fun, spunky, or keep it simple?