The "Fabulous Find of the Week" column gives you the heads up on all the hottest, most affordable items at your favorite stores!
Hey girls! This week's fabulous find is a stunning dress that's perfect if you have a girly, feminine sense of style. It has a high low cut which I just adore and comes in the prettiest girly white with pink. One of my favorite aspects of the dress is its adjustable straps — it makes sure the dress will be comfortable on many people, regardless of height or torso shape.
The store it comes from, Lily Boutique, is one I wasn't too familiar with until this semester. But since discovering it I've become a big fan of their elegant dresses and other pieces! Not to mention this beautiful dress is on sale for only $23.95! It's ladylike, playful and totally stunning, so if you're a fan of pink, girly looks, you need this in your closet this summer.
Think Light Pink!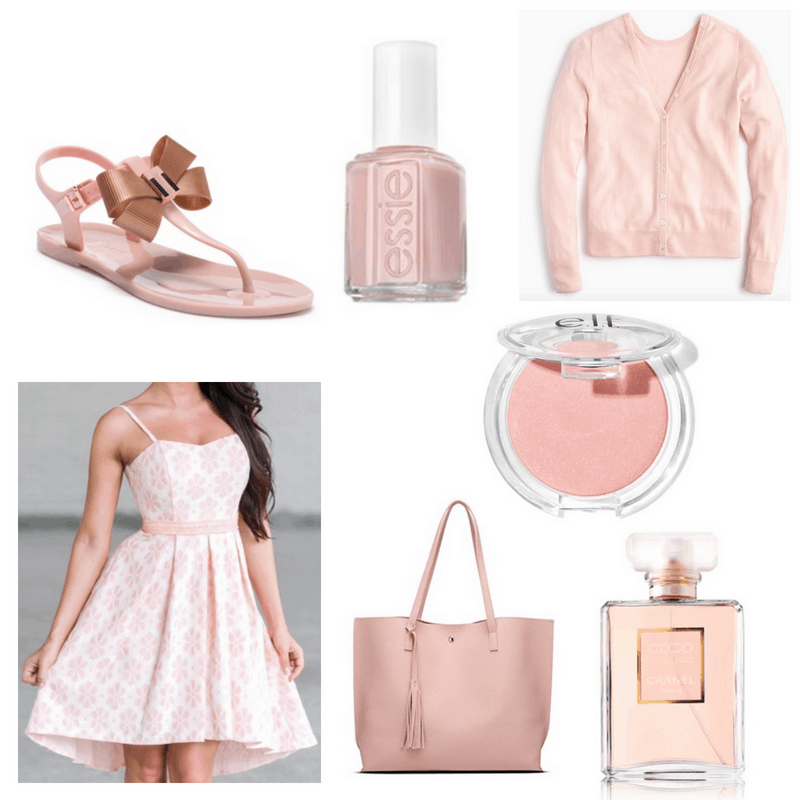 Products: Perfume – Chanel (Sephora), Cardigan – J.Crew, Sandals – Ted Baker Nordstrom Rack), Nail Polish – Essie, Tote Bag – Mosunx (Amazon), Dress – Lily Boutique, Blush – elf
If you don't like pink, well, you can already tell that this isn't the outfit for you. However, for my fellow pink fans, I've got you covered. Pink is my absolute favorite color and this outfit includes my favorite shade of pink from head to toe! Naturally, I'm in heaven and totally in love with it.
This look is perfect for a summer picnic or casual yet romantic date!
Ted Baker is one of my favorite brands but unfortunately it isn't always in sync with the college budget. That's why I love stores such as Nordstrom Rack which have such great deals. You can get these amazing girly sandals for more than 50% off. Now that is a deal I want to get in on!
Pink and Silver Delight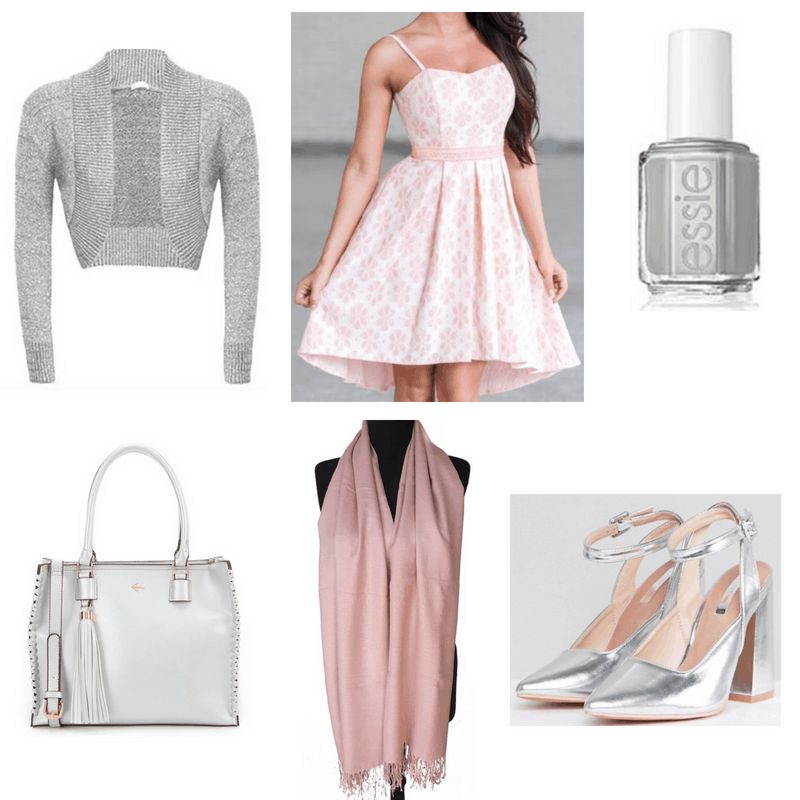 Products: Cardigan – Mixlot (Amazon), Essie – Nail Polish, Dress – Lily Boutique, Heels – Lost Ink (ASOS), Handbag – Kate Landry (Dillard's), Shawl – Turkish Textile Store (Etsy)
This look is perfect for a dinner out on the town. I think silver is such a great color to buy pieces in because you can wear it during every season. The cardigan, heels, bag and nail polish could just as easily be worn around Christmas in a different outfit.
I adore the scarf. I think in general pashminas are very underrated. They're the perfect accessory for every occasion, even more so in the summer. While you don't really need a jacket, the evenings can get chilly and a cozy yet lightweight pashmina is the perfect light layer that looks elegant and keeps you warm!
Flowers and Sparkle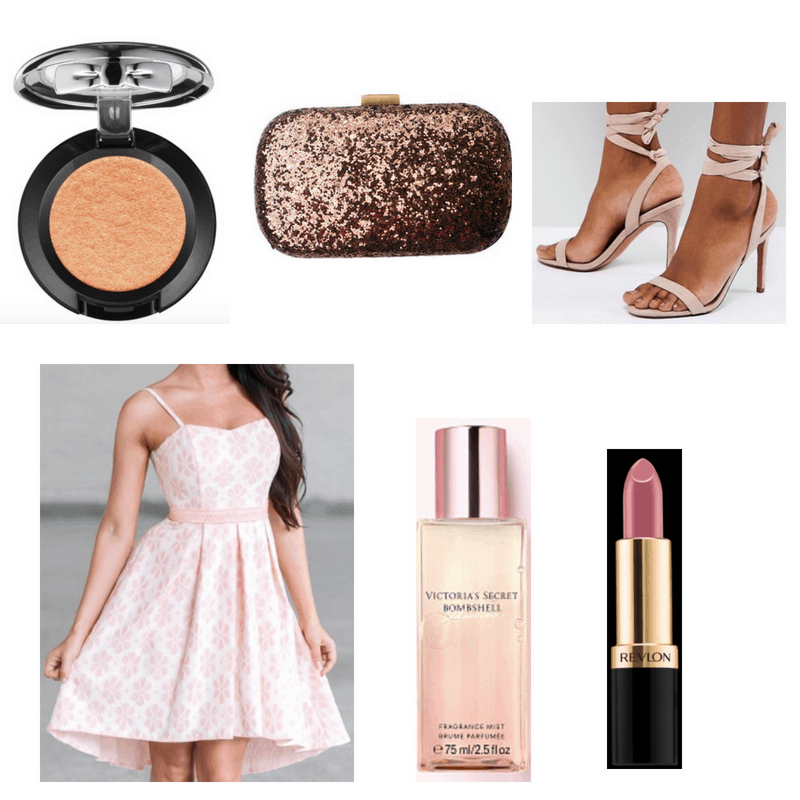 Products: Dress – Lily Boutique, Perfume – Victoria Secret, Heels – ASOS, Eyeshadow – NYX (Target), Clutch – La Vie Boutique (Etsy), Lipstick – Revlon
This look is perfect for a fun party or night out with friends (maybe a bachelorette party?). I'm a HUGE fan of glitter so I love this clutch. Etsy in general has so many great items for great prices, and this clutch is one such gorgeous example.
I'm also a big fan of the Victoria's Secret mists and fragrances, so I had to include one here. They aren't as strong as other perfumes but still provide a nice scent, plus they're fairly budget-friendly. Perfect for the summer season.
What did you think about this week's fabulous find?
Do you like this dress? Are you a fan of Lily Boutique? What are your favorite summer trends? Start the convo below!