Now that the holidays are over and the coldest months are on their way, it's so easy to fall into a wardrobe slump and essentially give up on your style until the springtime. I've been struggling to choose which pieces I need in my wardrobe for the months ahead, in order to make sure that my style stays current while keeping me warm.
If you're having the same issues, then this list is for you. Here are the pieces you need to ensure a fabulous wardrobe for the rest of the winter season:
1. Scarves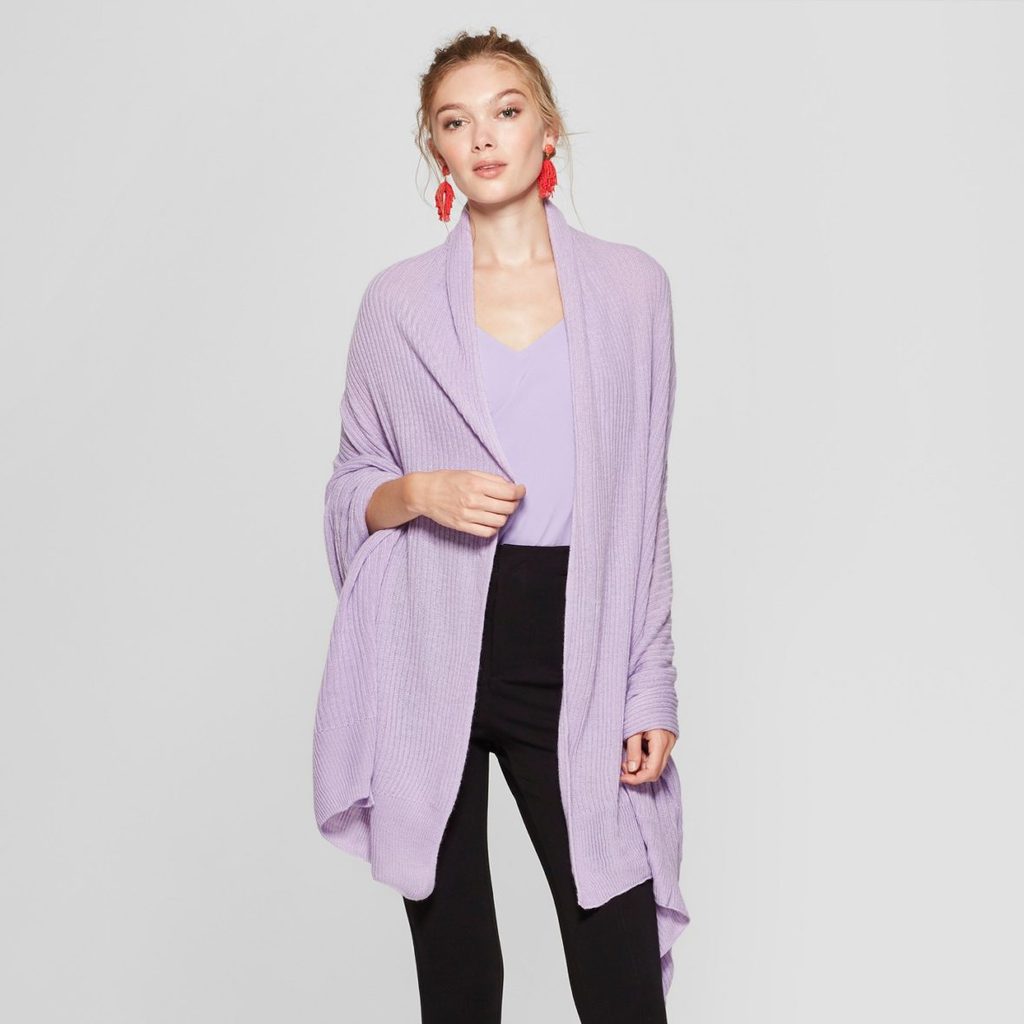 If there's something I love in a good winter wardrobe, it's a nice scarf. Scarves are an incredibly versatile staple that can be found in many winter closets due to their stylish, yet functional nature. You can add a scarf to almost any outfit and instantly transform the entire look with one accessory. Not to mention, who doesn't love to curl up in a nice, warm scarf on a biting winter day?
This year, I chose a beautiful lilac blanket scarf from Target. The blanket scarf trend confuses me a bit, but I am making an effort to understand it. In theory, it sounds great. Is there anyone among us who doesn't want to look stylish while being surrounded by a blanket? However, styling the scarf is another story. For now, I'm just wearing it like any other scarf.
2. A Neutral Parka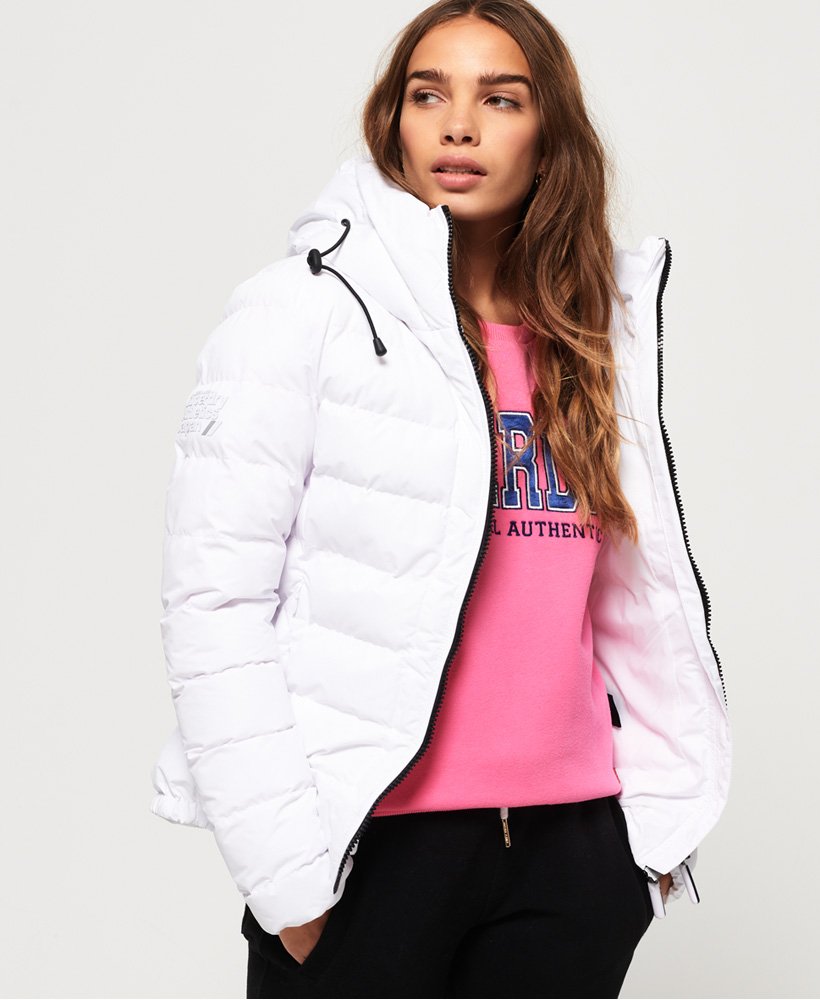 Even though we all would love to pretend that we don't get cold and wear all of those cute but not-so warm bomber jackets we have laying around, it's essential to dress warmly during the winter. After all, who really wants to shiver all day in the name of fashion? That's why you need a warm coat that will go with every single outfit you own. I would suggest either a black, white, cream, or a light tan because these colors are easy to match with any outfit in your closet.
For my winter coat, I went with a white padded down parka from Superdry because not only is it warm, but it's stylish as well. It will look great with athleisure looks this season and will go with basically any casual outfit.
3. Booties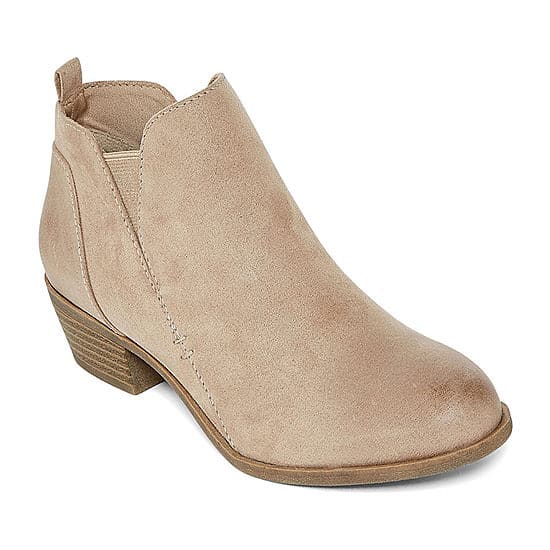 While I do love a good pair of flats more than I love life itself, even I have to admit defeat sometimes and switch to winter boots. And trust me, even though I would love to do so, I know I can't spend my entire winter season with purple toes because I'm in love with my black ballet flats. The solution? Booties. This way, your feet can say warm AND you'll be just as classic as you'd be in flats.
This year, I decided to pick up a taupe pair of heeled booties and I'm in love with them. They pair perfectly with sweaters, and they require very little in the way of styling.
4. A Well Fitting Blazer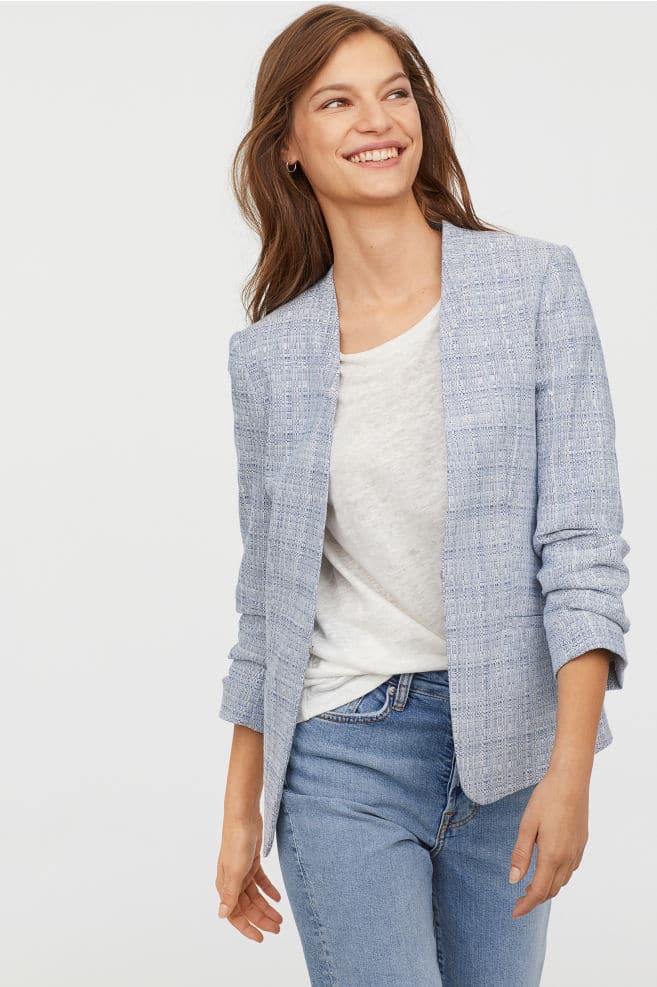 Taking a page out of Blair Waldorf's book, as I for one love to do, I am including a well-fitting blazer on my winter fashion essentials list. Why? Well, is there anything more helpful in boosting your confidence than dressing like a boss? Because that's how blazers make me feel. In the right blazer, I feel like I can conquer anything or anyone who stands in my way.
For this season, I picked out a lovely lightweight tweed blazer from H&M. It has ruched sleeves, adding an extra touch of sophistication and visual interest to a basic style. The tweed fabric makes the piece a little more special as well.
What are your winter closet essentials?
Do you have all of the items on this list? Do you own variations on these? What do you think about the pieces I bought myself this winter? Tell me in a comment below.