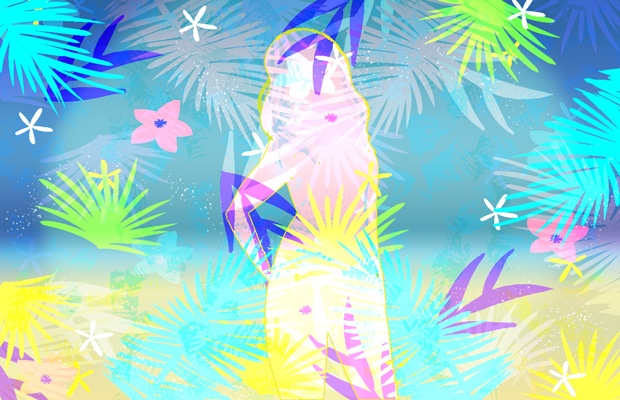 As the semester comes to an end, I can't stop thinking about the increased freedom of being out of school. Spring and summer always remind me of the tropics, even though I don't have any vacation planned this year.
Therefore, it's the perfect time to snag some tropical print clothing just to celebrate the season! Below are three affordable outfits featuring tropical print clothes for different styles.
Sunny Days – $80.81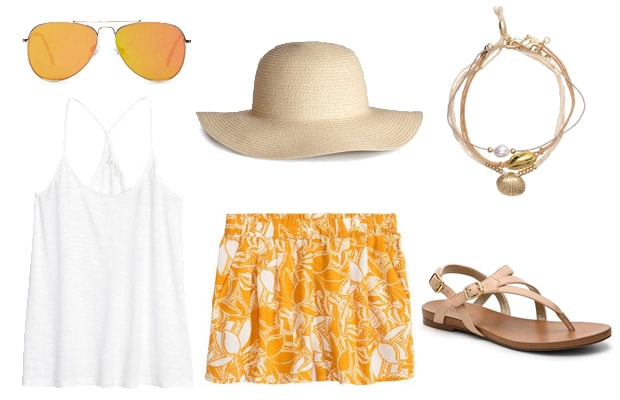 Products: Sunglasses, Top, Hat, Shorts, Bracelets, Sandals
This outfit centers around these cool yellow tropical print shorts. These shorts combine a floral print with a happy, sunny yellow hue. These would be great to wear on a hot day with a simple white tank top. Add a straw hat and some sunglasses to keep the actual sun at bay. These mirrored sunglasses are great for a pop of color, and the aviator sunglasses shape suits most face shapes! Finish the outfit with some cute sandals and seashell bracelets.
Tropical Girl – $78.82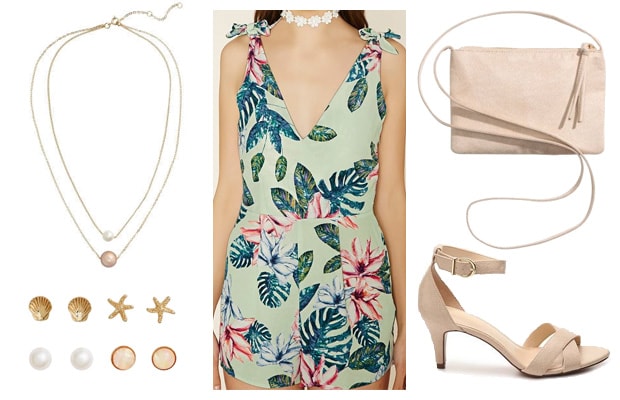 Products: Necklace, Earrings, Romper, Bag, Heels
If you're all in on these tropical prints, you'll love this tropical print romper. It's a mix of casual and elegant that you can dress up or down with accessories. For this outfit, add some heeled sandals for a more elegant look. Matching your purse to your sandals will let the print of your romper stand out. Next, add a few pretty accessories: This delicate layered necklace and any of the earrings from that pack will finish this glam outfit.
In the Spirit of Spring – $89.69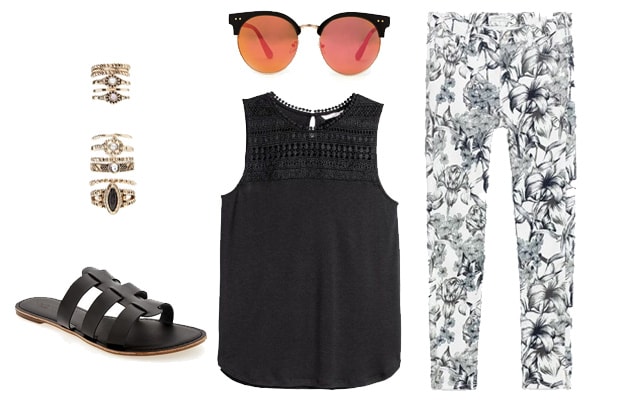 Products: Rings, Sandals, Sunglasses, Top, Trousers
If you're not a fan of the loud colors and prints of the last two outfits, these black and white tropical print trousers will get you in the summer spirit in a more subtle way. The print is bold enough to instantly make the outfit unique, but not so crazy that you have to worry about what colors match. Because the trousers are neutral, almost any solid-colored top will work with them, but this outfit uses a simple lace detail black tank top. Throw on some black sandals and any rings to accessorize. For a slight pop of color, finish with some reflective sunglasses.
What do you think?
Are you going on vacation or just a lover of these tropical prints? Which outfit was your favorite? Is there anything you would like to see in the next Outfits Under $100? Let me know what you think in the comments below! I read all your feedback and suggestions.