Memorial Day is right around the corner, and as the first official long weekend of the season, getting together with friends and family on the day of remembrance is the best way to kickstart the summer and showcase your new summer fashion favorites.
Not sure what to wear for Memorial Day 2018? Here are three different outfit ideas for three of my favorite Memorial Day weekend activities.
Memorial Day Outfit #1 – Backyard Barbecue
Matching sets are my go-to when I'm looking for a casual, easy-breezy outfit. Floral sets, like the one pictured below, are perfect for summer get togethers because the girly twist makes it look like you tried more than you really did (and who doesn't love that?).
Throw on a denim jacket and roll up the sleeves to keep this memorial day outfit light and casual.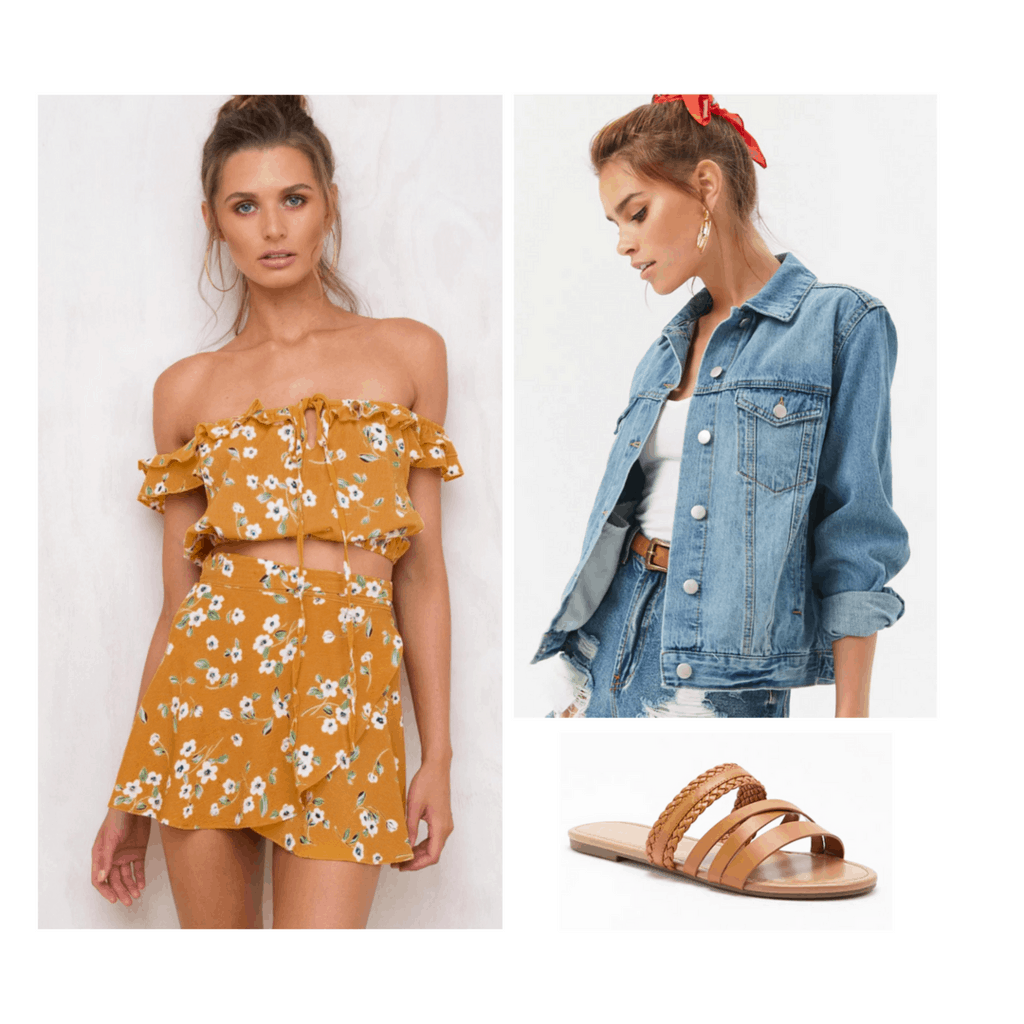 Products: Floral Set – Princess Polly, Denim Jacket – Forever 21, Sandals – Forever 21
Memorial Day Outfit #2 – Pool Party
Pool parties are the easiest Memorial Day occasion to dress for and the best time to show off the cute new swimsuits you got for the summer.
Since the outfit is so simple, I like to add accessories, like the tassel pendant necklace pictured below, and go for bolder shoes (the floral printed sandals pictured below are a great summer addition to your closet!).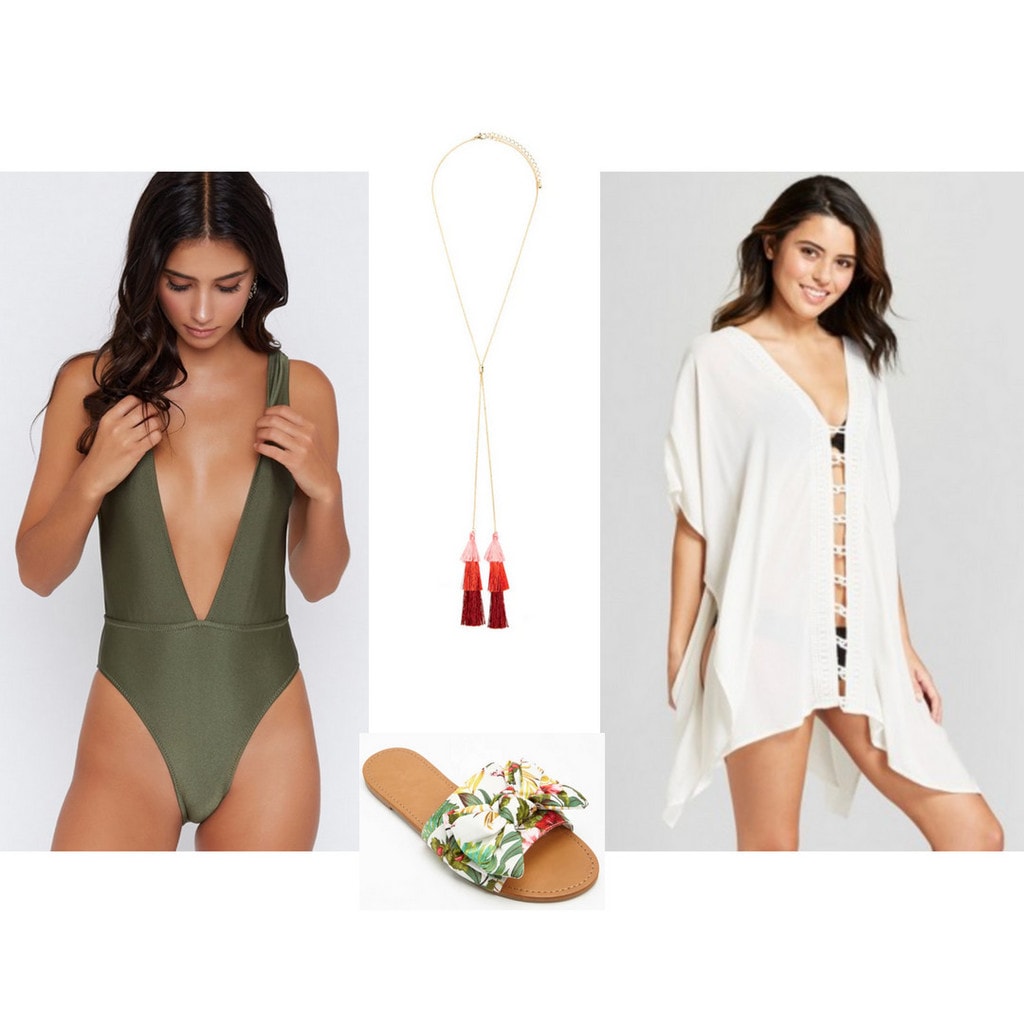 Products: Swimsuit – Beginning Boutique, Cover-Up – Target, Necklaces – Forever 21, Sandals – Forever 21
Memorial Day Outfit #3 – Camping Trip
With outdoor activities and unpredictable weather changes, when I'm going on a camping trip, I like to wear clothes that I don't care about getting dirty. As simple as it sounds, a pair of leggings, a sweater, and boots is my go-to camping outfit.
If there's a chance the weather will be gloomy, you won't regret bringing a pair of thick socks, a beanie, and an oversized flannel to throw over your sweater.
Tip: Check the men's section for flannels. I always find the material to be thicker and they'll be perfectly oversized.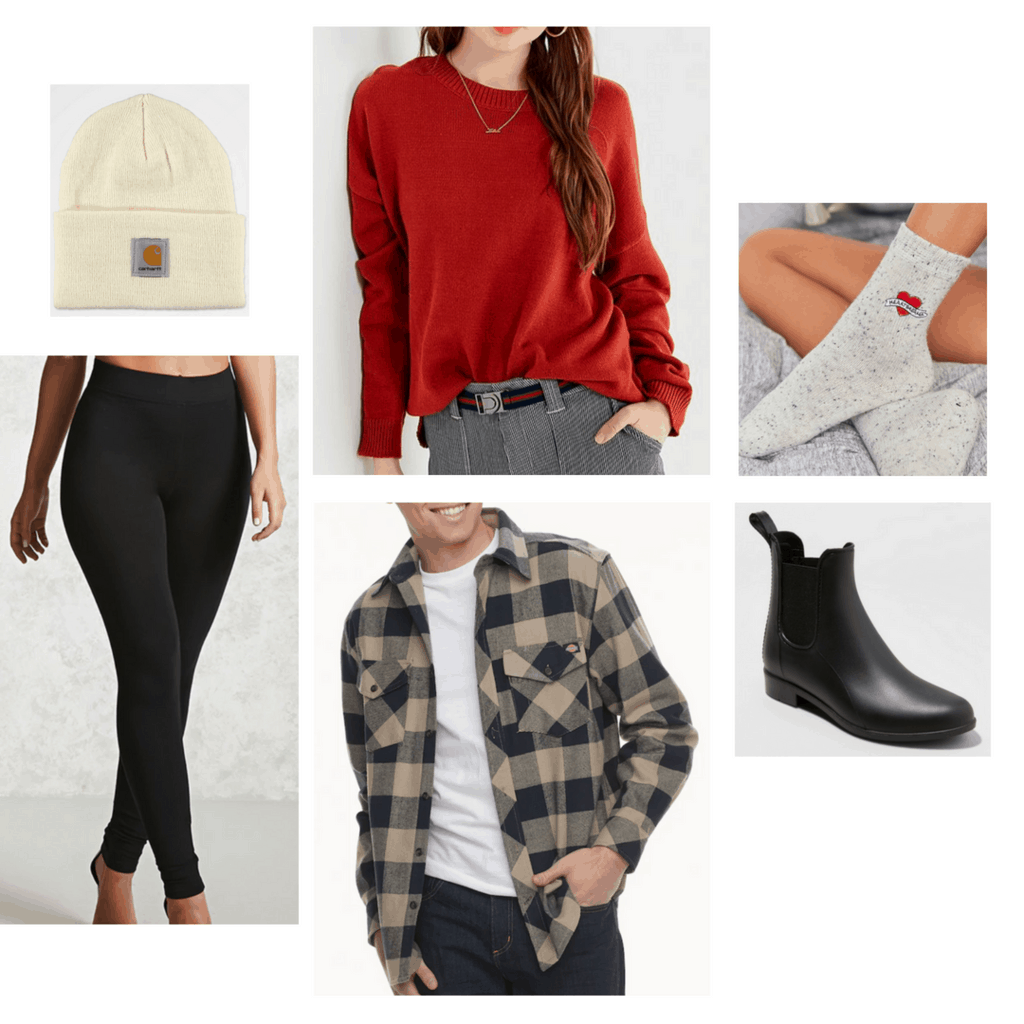 Products: Sweater – Urban Outfitters, Flannel – Kohl's, Leggings – Forever 21, Boots – Target, Beanie – Zumiez, Socks – Urban Outfitters
What are your Memorial Day weekend plans, and how are you planning to dress for the occasion? Let me know in the comments below!