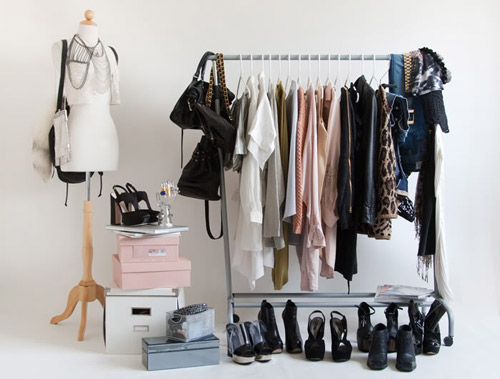 Have you ever read a fashion blog and thought to yourself, "wow, this girl has so many cute clothes–I always love her style! I wonder happened to that cardigan she wore last month…"? Well, with more and more writers turning to eBay, Etsy, or creating secondary "shop blogs" to sell their apparel extras, chances are that she sold it to a reader just like you!
With the rise of haul videos and fast fashion, it's not uncommon for some of our favorite fashion bloggers to wear an item for a week or two, take a few pictures, and dispose of it — offering the piece up for sale at a considerable markdown.
How does it work?
Not unlike celebrities, well-known fashion bloggers are often sent freebies and samples of clothing, shoes, accessories, and other products by retailers hoping to being featured on their site. Of course, not all of the products sent to the ladies behind the blogs are perfect: items may not be the right size, may be wardrobe duplicates, or simply may not appeal to the writer. BUT if you happen to be a size 7.5, don't already own glitter oxfords, and love the style, you can score yourself a new pair of super-trendy shoes, and a good deal.
Wanna learn the best ways to shop these "blogger sales," as well as the best blog shops to check out? Read on for all the info!
Tips & Tricks For Shopping Bloggers' Closets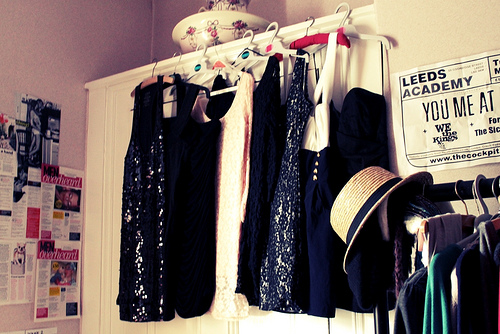 Check items for quality and value.
Just as you would when thrifting in person or buying secondhand clothes online, note the condition of the item you're interested in. Is it new, with or without tags? Has it been altered? Are there any defects or imperfections? A good shop blog will have pictures and item descriptions, and bloggers should be able to answer any of your questions before you buy.
Where value is concerned, make sure you're really getting a bargain: Paying $40 for a pair of gently-used J.Brand Houlihan pants is an excellent value, but paying the same price for an inspired pair from Topshop is not. Also, look out for price markups on sold out and hard-to-find pieces (like Forever 21's sideways cross ring, an all-time blogger favorite!).

Investigate payment methods and note the return policy.
Most independent shop blogs accept PayPal, either directly through the site or through email correspondence. If the latter is the case, expect to send your favorite blogger a quick e-mail through the specified address noting very specifically which item you're interested in purchasing and look for a corresponding PayPal invoice from her shortly to follow. Purchase information and payment methods are usually found on individual posts and FAQ pages. It's also important to look into the return policy, as many shop blogs do not accept returns or offer exchanges. If this is the case, shop carefully!

Watch out for shipping costs!
Unfortunately, shipping prices can add up quickly and drastically increase the cost of your purchase, especially if you're buying from an international seller. Look for information on the site or ask about shipping costs, destinations, flat rates, package tracking, and discounts for multiple items before making your purchase.
Shop Blogs to Try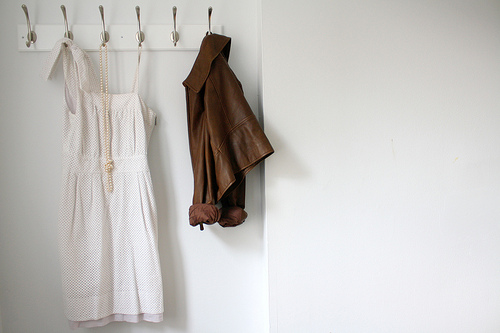 Ready to get started?! Check out this short list of blogger-run shop sites and the blogs that inspired them for cute clothes, good deals, and great content! Make sure to let us know of any other shop blogs you frequent by leaving a comment below.
Another New Blog Shopping Site: Boutiques.com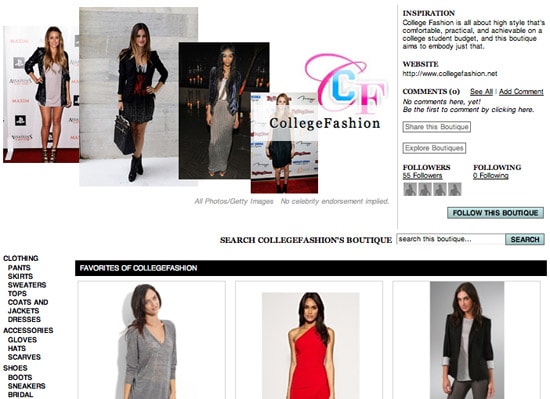 Another hot shopping option is Google's newly-launched fashion site, Boutiques.com! A bunch of popular blogs are experimenting with the platform and creating their own shops, including CF – check out our boutique here.
While the clothes sold at Boutiques.com don't come directly from your favorite bloggers, it's still a great site to check out if you're looking to find new clothing, exact pieces featured on blogs in your personal size, or just want to be inspired. And you can always make your own boutique – if you do, share the link with us in a comment!
What do YOU think?
Would you buy clothing or accessories directly from your favorite bloggers? Have a great site to share or tips to offer? Do you have a shop blog of your own? Leave a comment and let us know!