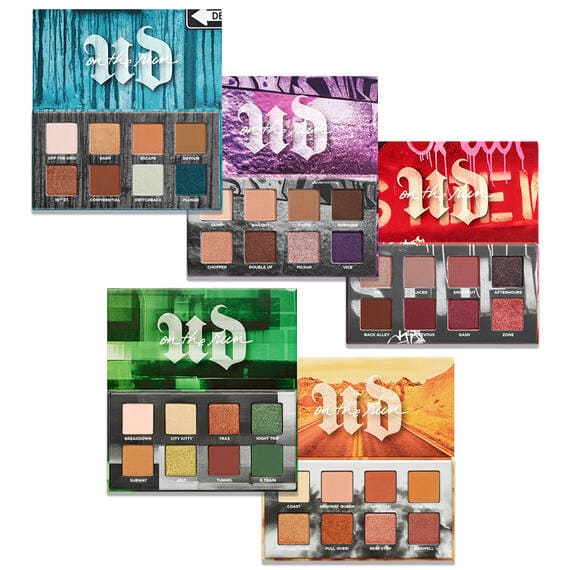 Who else is looking forward to the winter season? Here's hoping November will be a bit more relaxed than the previous months, and we'll have time to work on some amazing looks — especially this Halloweekend.
For all the ladies getting crazy with their makeup this week and for everyone working ahead on their holiday wish lists, here are the November 2019 makeup releases that I can't wait to try ASAP!
Anastasia Beverly Hills Norvina Collection
In case your heart (and makeup) is still in summer mode, Anastasia Beverly Hills is the right place to look! They're dropping some gorgeous eyeshadow palettes this month that are perfect for putting some creativity — and warm color — back into your looks.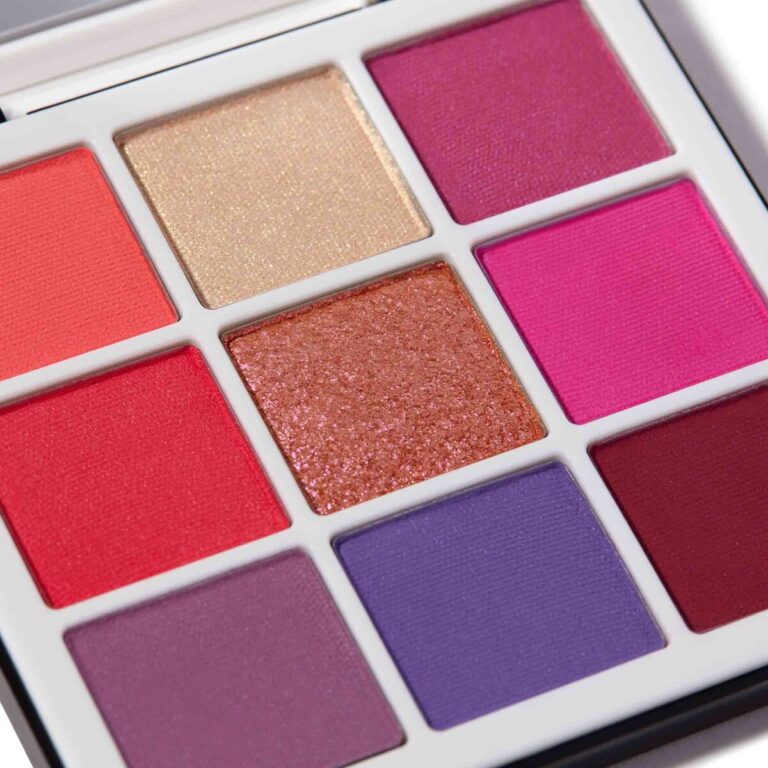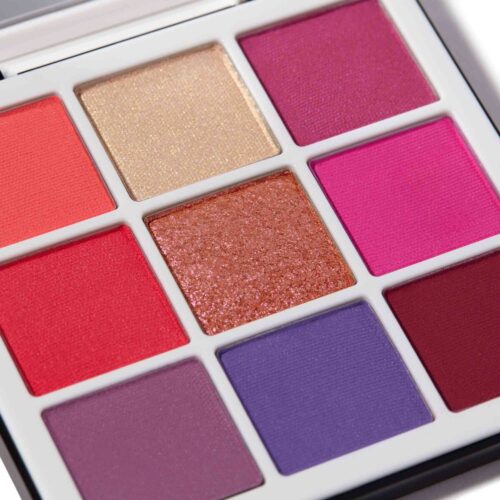 My favorite palette of the bunch is the Mini Norvina Pro Pigment Palette Vol. 1 – it's versatile while staying in the same color family so makeup beginners won't get so stressed with all the colors.
For the makeup experts, I'm loving the Norvina Pro Pigment Palette Vol. 2.
There aren't many all-blue palettes out there (though this one has a variety of shades), but I'm obsessed with the variation of blues, and the combo of colors in this palette that is unexpected, but somehow works so well.
This collection is now available online, and it will be rolling out in stores all over the world between October 31st and December 1st.
Milani Cosmetics Halloween Collection
Ok, so these lipsticks were launched for Halloween and all the scary, vampy, and sexy looks I'm sure you're all going to rock. But I can't help but want to bring these shades into November…
What gets you more into the spirit of winter than a dark cranberry lipstick, a sleek black shade, or an unexpected pop of dark purple? I'm not about rocking these shades for just Halloween — they're also the perfect match for a winter manicure, and even a way to spice up your look for formals season!
This collection is available now online and in stores at Walgreens!
Natasha Denona Chroma Crystal Liquid Eyeshadow Mini Set
If you're looking for a cute and small gift for a friend or even a cute and small gift for yourself (I don't judge…), this mini set from Natasha Denona is PERFECT!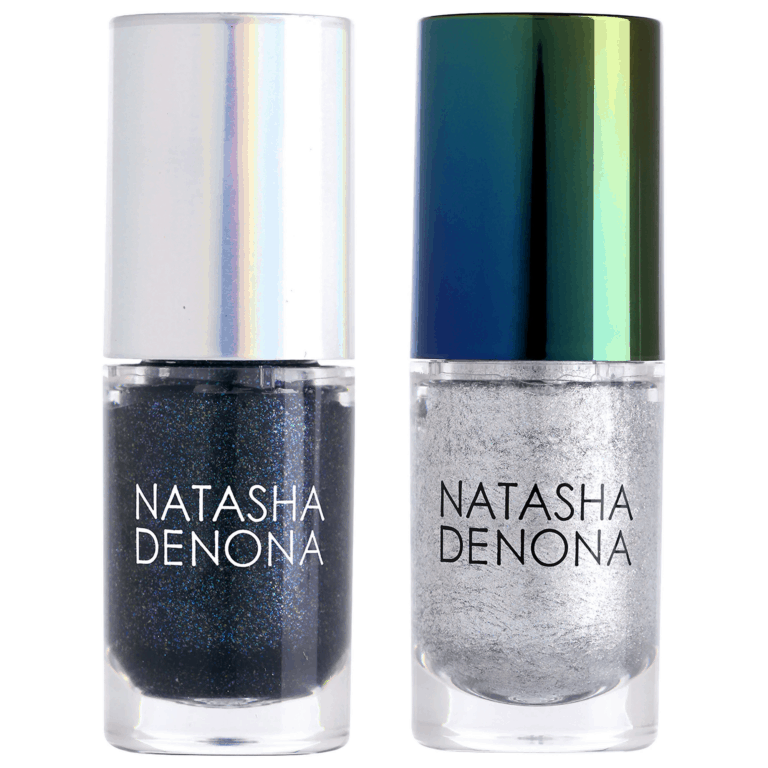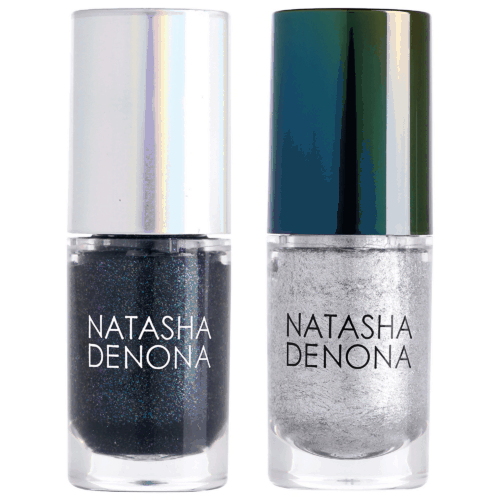 The longer I'm looking at these shades, the more I fall in love with the flecks of teal in the navy blue, and the black and silver holographic tone of the silver shade. Breathtaking…
These mini liquid eyeshadows are great for adding a shimmer detail to your look, but you could also make an eyeshadow look entirely with these two shades — that's what I love about them!
They're also super affordable — only $25 for the set — and they last a long time…a little liquid eyeshadow goes a LONG way.
Get them online and in stores at Sephora now!
Milk Makeup x Sephora Collection Brushes
Just when we thought Milk couldn't get better, here they are! Once again proving their versatility as a makeup brand, Milk just launched a line of brushes, and it's one of my favorite of the November 2019 makeup releases.
What I love most about this set is how dense the foundation and cream stick brushes look – they'll really blend your makeup in. And at the very same time, they look incredibly soft for vegan, cruelty-free brushes!
A lot of these brushes are super versatile as well — I can totally see myself using them as face brushes or for eyeshadow.
This set is up online and in Sephora stores now!
Urban Decay On The Run Mini Palettes
Another awesome holiday gift (or treat yourself) are these Urban Decay mini palettes!
These palettes are all super cohesive, so you can make an entire look with just one. And, they're small enough to tote around on vacation for the holidays.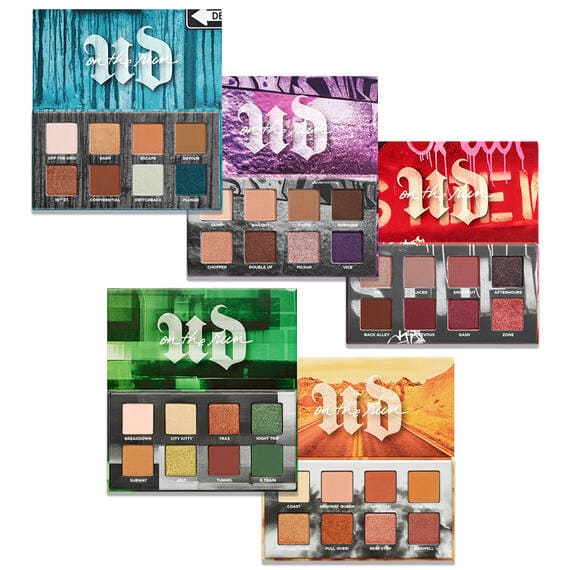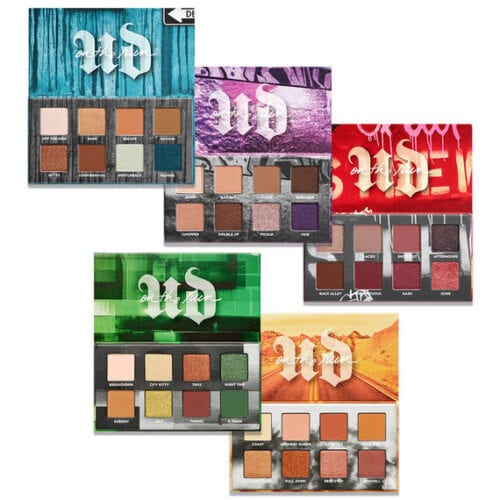 There's one palette themed around each color, which makes these perfect for gift giving and even just making a super cute monochromatic look.
At only $25 each, these are another relatively affordable buy, especially compared to some of the brand's more expensive palettes.
Available now in store at Sephora, or online.
What do you think of the November 2019 makeup releases?
Will you be adding any of these products to our holiday wish list? Which eyeshadow palette is your favorite? What November beauty release are YOU most excited about?
Tell me in the comments!