Following our Walmart fashion finds post, we're back at it again, seeking out chic and cheap clothes and accessories from oft-overlooked retailers.
Kmart may not have the best fashion rep, but they do carry some super-cute pieces. We've perused their online offerings, and found 12 stylish buys you can find at Kmart right now. Scroll down to see them all:
1. Wrap Top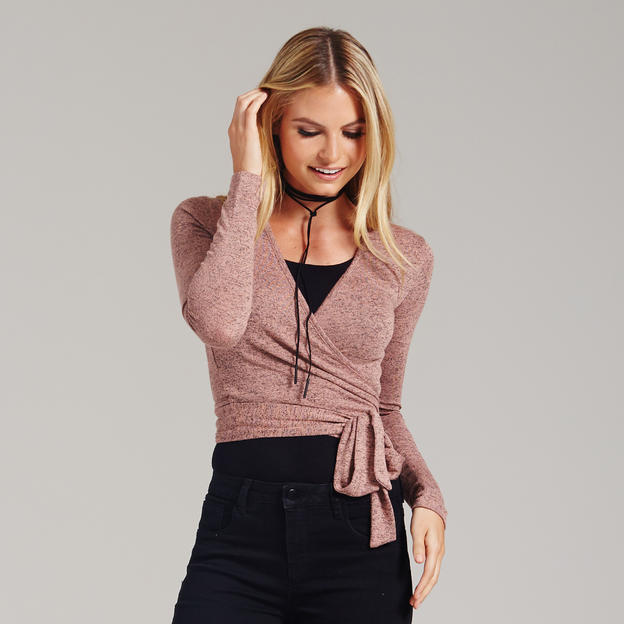 Product Info: Ballerina Wrap Top in "Rose" – $19.99
Make this wrap top a chic alternative to your basic cardigan. It dresses up a cami-and-jeans ensemble (as shown above) and adds a sweet, extra-feminine touch to sundress and sandal pairings.
2. Ankle Boots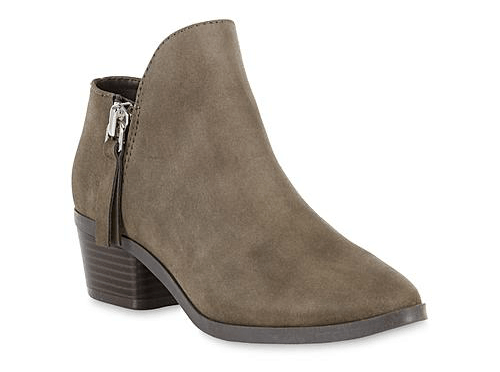 Product Info: "Delcia" Taupe Ankle Bootie – $14
Since sandal season is upon us, it means we can score some really fab deals on boots right now. For less than $15, you'll get plenty of bang for your buck with these low-heeled booties.
3. Cold Shoulder Dress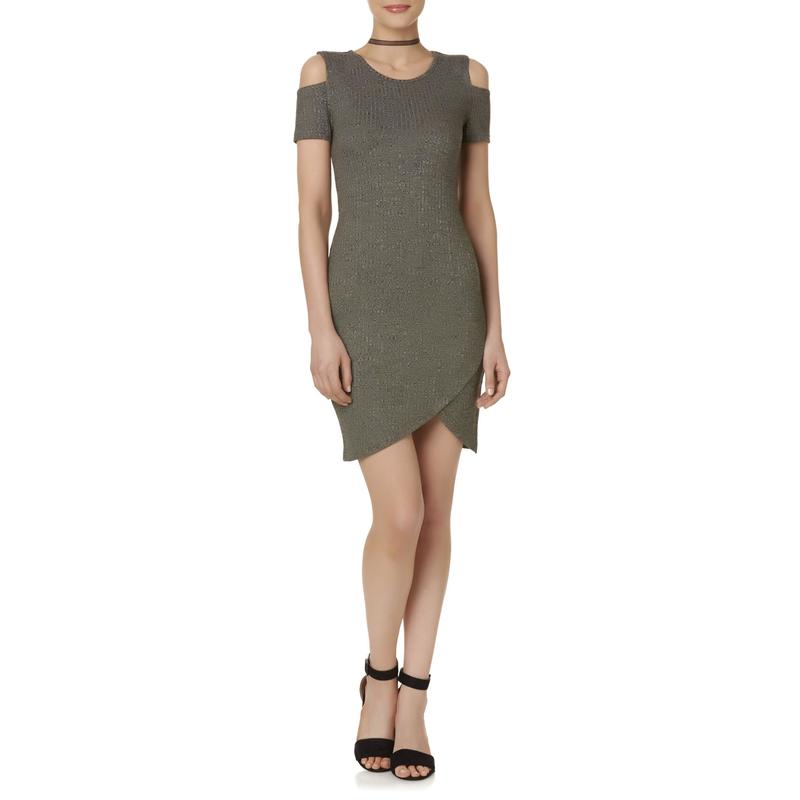 Product Info: Cold Shoulder Dress in "Burnt Olive" – $19.99
Shoulder-baring styles have been everywhere lately, and this knit dress is a great starting point if you haven't tried the trend yet. You can wear it with a normal bra (which is always a good thing!) and the cozy knit and soft, neutral hue make it so easy to dress up or down.
4. Floral Leggings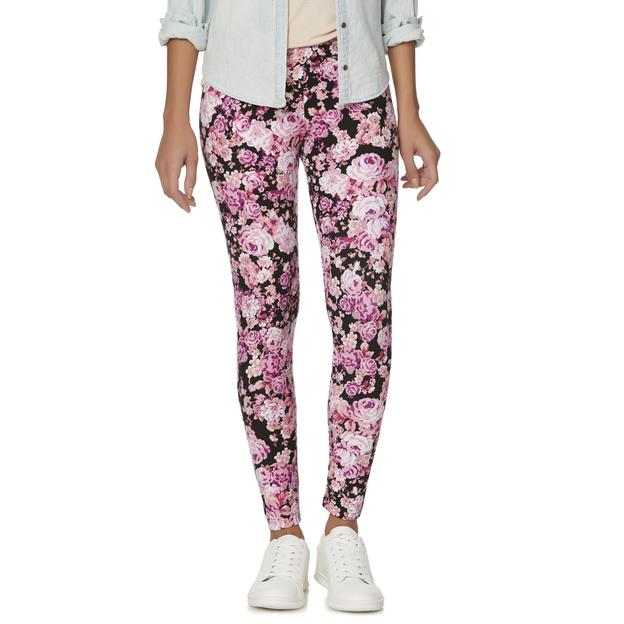 Product Info: Floral "Cabbage Rose" Leggings – $9.98
Celebrate the changing seasons with these floral print leggings. Try them with riding boots and an anorak jacket now, and a flowy tank top and sneakers once warmer weather hits.
5. Crossbody Bag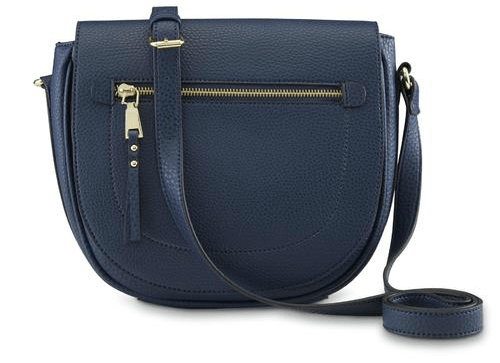 Product Info: Saddle Purse in "Navy" – $24.99
This is the type of purse that you can carry for almost every occasion, and you really can't beat the price. Though this comes in several colors, we gravitated toward the navy option. It's a sophisticated alternative to your typical black or brown handbag.
6. Hoodie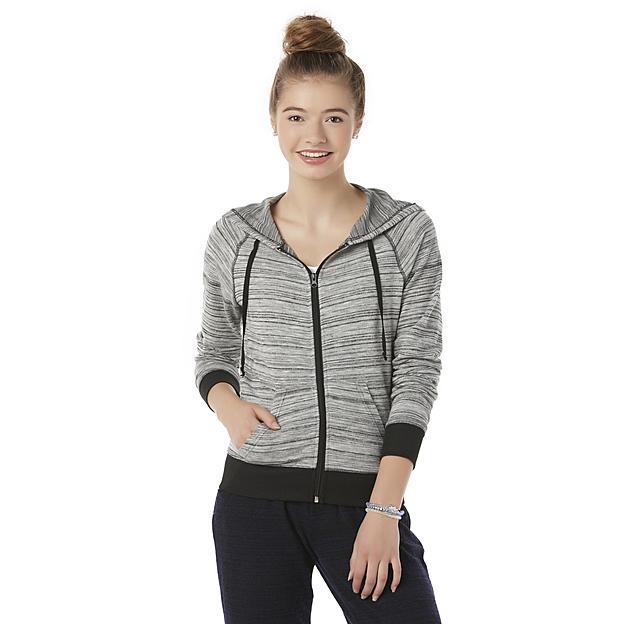 Product Info: Gray Space Dyed Hoodie – $9.99
Can you ever have enough hoodies? (The answer is no.) This $10 space-dyed version is polished yet casual, and takes you from the gym to lounging in the dorms with ease.
7. Tank Top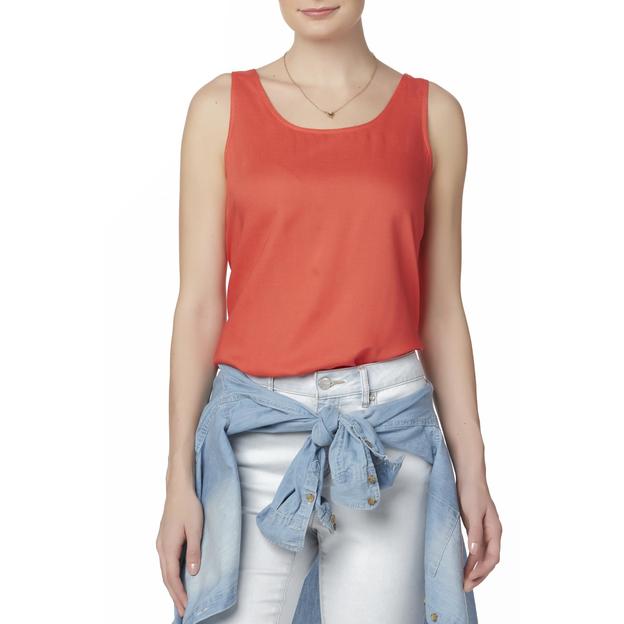 Product Info: Woven Tank Top in "Cayenne" – $7.99
The perfect everyday tank top at a ridiculously low price point. This bright color is ideal for springtime, but if your wardrobe is lacking some basics, pick up a few neutral-hued ones, too.
8. Striped Dress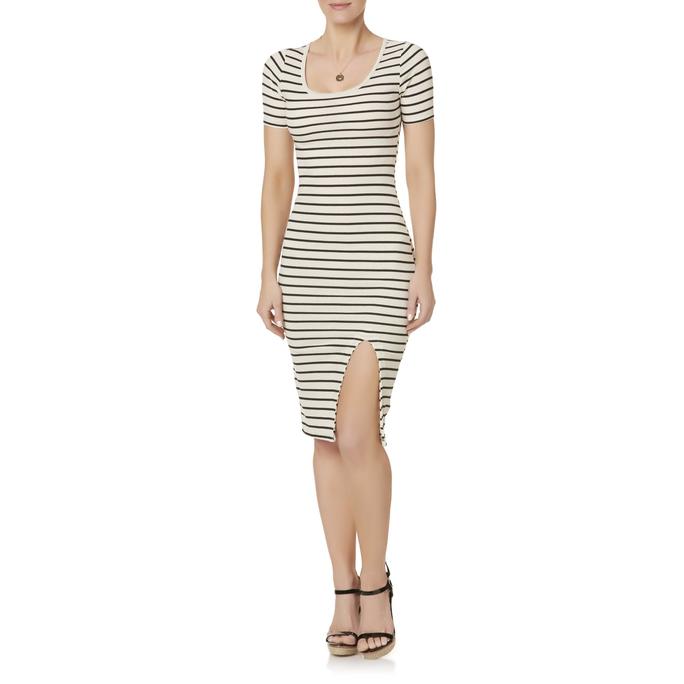 Product Info: Striped Knit Midi Dress – $14.99
Give your LBD a rest and turn to this snazzy striped number instead. Throw on a faux-leather jacket, slip into your go-to platform pumps, and you're ready to rock your next girls' night out.
9. Jogger Pants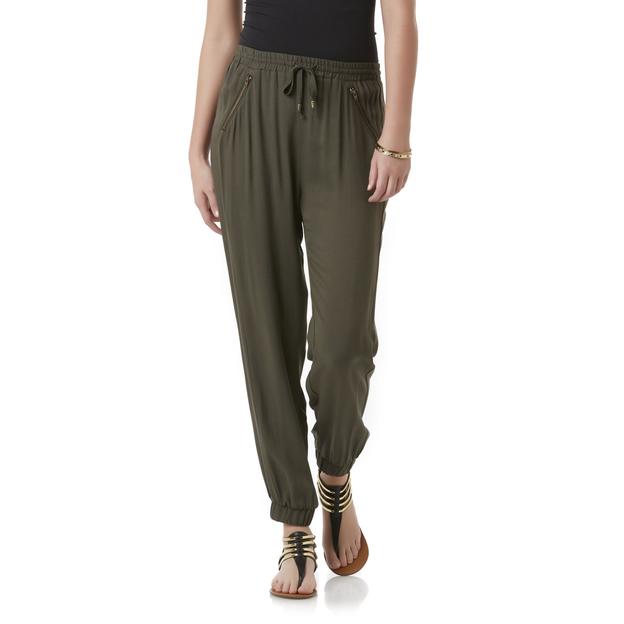 Product Info: Jogger Pants in "Olive Night" – $12.99
Joggers. The chic, yet-still-comfy alternative to sweatpants. Style them with a v-neck tee and d'orsay flats for your 8am English Lit class. You'll look put-together… even if you just rolled out of bed 15 minutes ago.
10. Layered Dress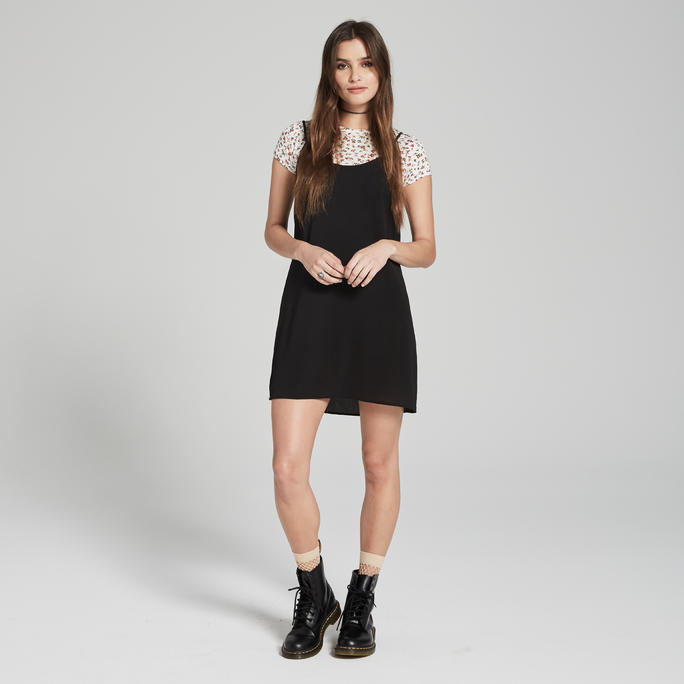 Product Info: "Twofer" Black/Floral Dress – $24.99
The '90s-inspired fashion revival is still going strong. Show off your love for the decade with this cute slip dress/t-shirt combo. It's laid-back, trendy and oh-so cute.
11. Swimsuit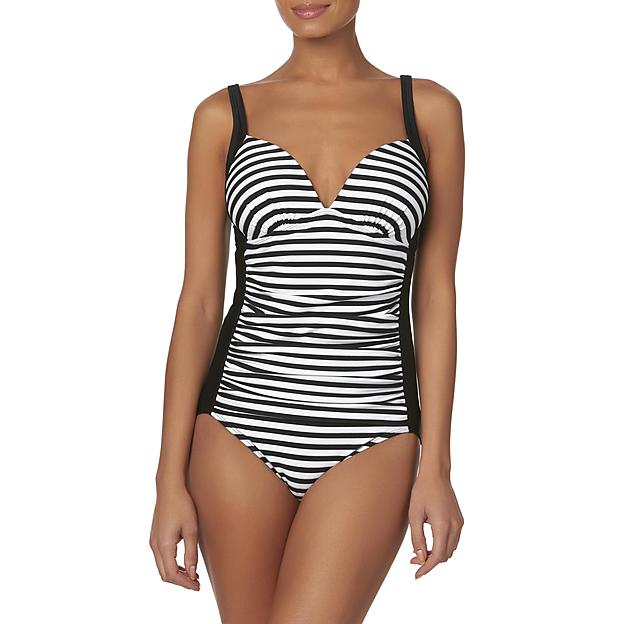 Product Info: One-Piece Striped Swimsuit – $39.99
This bathing suit gives us original Barbie vibes, and we're kinda loving it. Pair it with cat-eye sunglasses and a flouncy ponytail to really play up a vintage look.
12. Sandals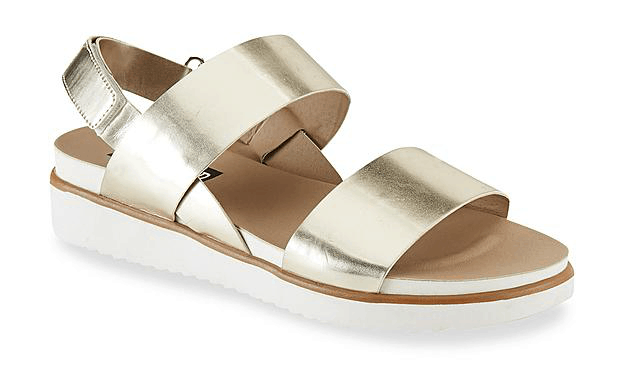 Product Info: "Zeta" Slingback Sandals – $16
Fashion-forward yet comfy, these metallic sandals will be your go-to pair from spring all the way through summer.
What do you think?
Have you ever found super-stylish clothes or accessories at Kmart? Which of these items is your fave? Would you like to see more posts like this? Tell us your thoughts by leaving a comment!