When you hear the words "frat party" you don't exactly think of a luxury, high-fashion party where you bring out the Gucci heels and cocktail dress. Instead, words like "gross" and "dirty" pop into mind.
Frat party attire is a constant dilemma that all of us face on a regular occasion: "What should I wear that is cute, but I don't mind getting ruined from the unidentifiable muck plastering the frat house floor?"
Don't worry, here's a list of 5 affordable stores to shop at for frat party looks. Bonus! I've also put together stylish frat party outfit ideas that can be bought entirely at these stores, because everyone loves one-stop shopping.
1. Forever 21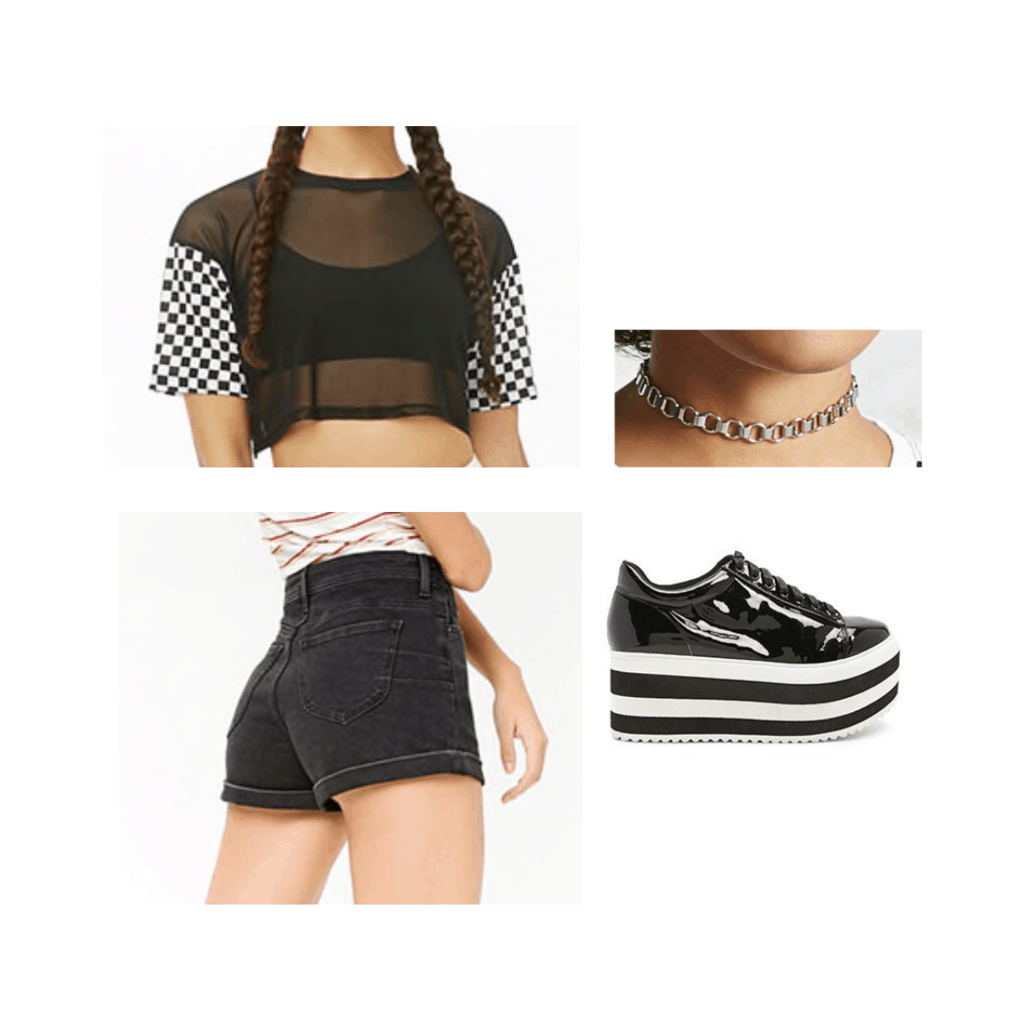 Products: Shorts, Shirt, Shoes, Choker (all from Forever 21)
The iconic affordable store that you know and love, Forever 21, sells perfect pieces for a grungy frat party. To get an edgier look, I paired tight black denim shorts with a sheer racer shirt. Keeping the fashion forward style going, I paired a chain choker necklace with high platform sneakers (perfect for avoiding the muck on the top of your shoes).
Even if edgy is not your style, Forever 21 has outfit choices to complement any look.
2. Pretty Little Thing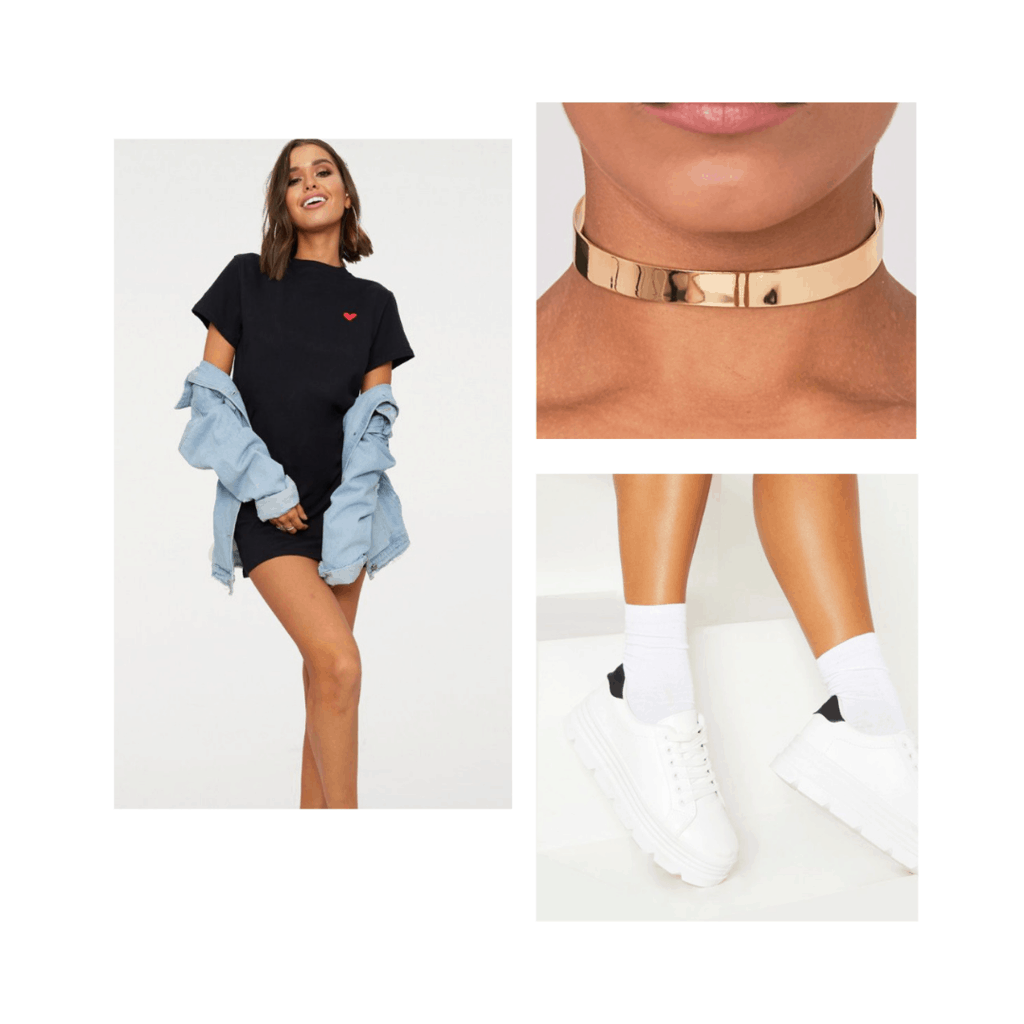 Products: Dress, Shoes, Choker (all from Pretty Little Things)
Some may recognize Pretty Little Thing as the online fashion retailer that Kylie Jenner supports. Other may know it as an affordable, GIANT online boutique that has basically any article of clothing you can think of.
To look like a fashion icon at your next frat party, I paired a simple black t-shirt dress (black is great because it won't stain) with a statement gold choker and white sneakers with a touch of black. While this outfit is simple, you will make a statement and feel comfortable all night.
3. BooHoo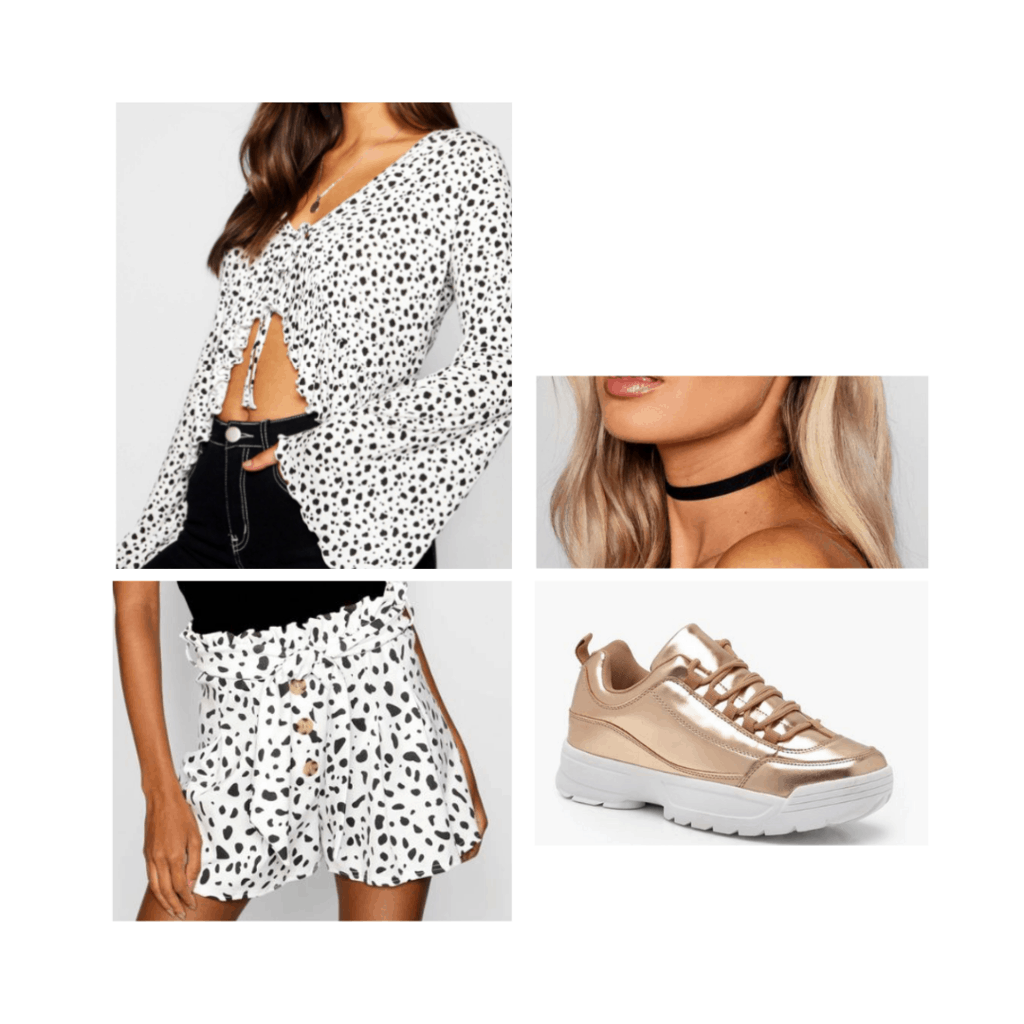 Products: Shirt, Shorts, Shoes, Necklace (all from BooHoo)
Another massive online retailer, BooHoo, always seems to have a major sale going on, which means that you will definitely be able to dress for less while looking unique. I chose a matching dalmatian print two-piece set and paired it with gold sneakers and a simple black choker. Keeping a casual streetwear look with a girly print will catch a lot of eyes at the party.
4. ASOS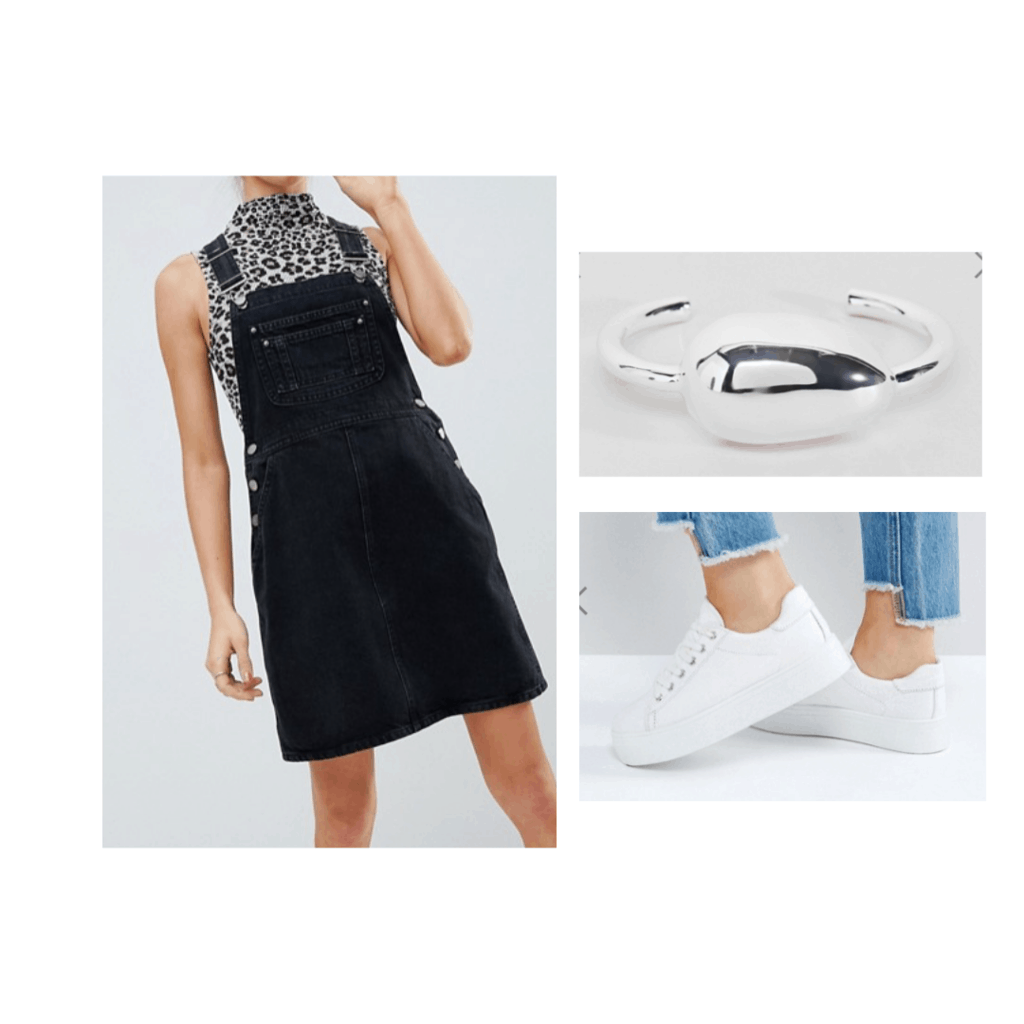 Products: Dress, Shoes, Bracelet (all from ASOS)
While they offer expensive designer brands, ASOS also sells affordable party outfits that will make you walk into that frat house like it's a red carpet (just ignore the smell).
I chose to pair a simple black denim dress (once again, it won't stain yay!) with the iconic white sneaker and a modern silver bracelet. My best tip when dressing for these parties is to keep your outfit manageable and relatively simple.
5. H&M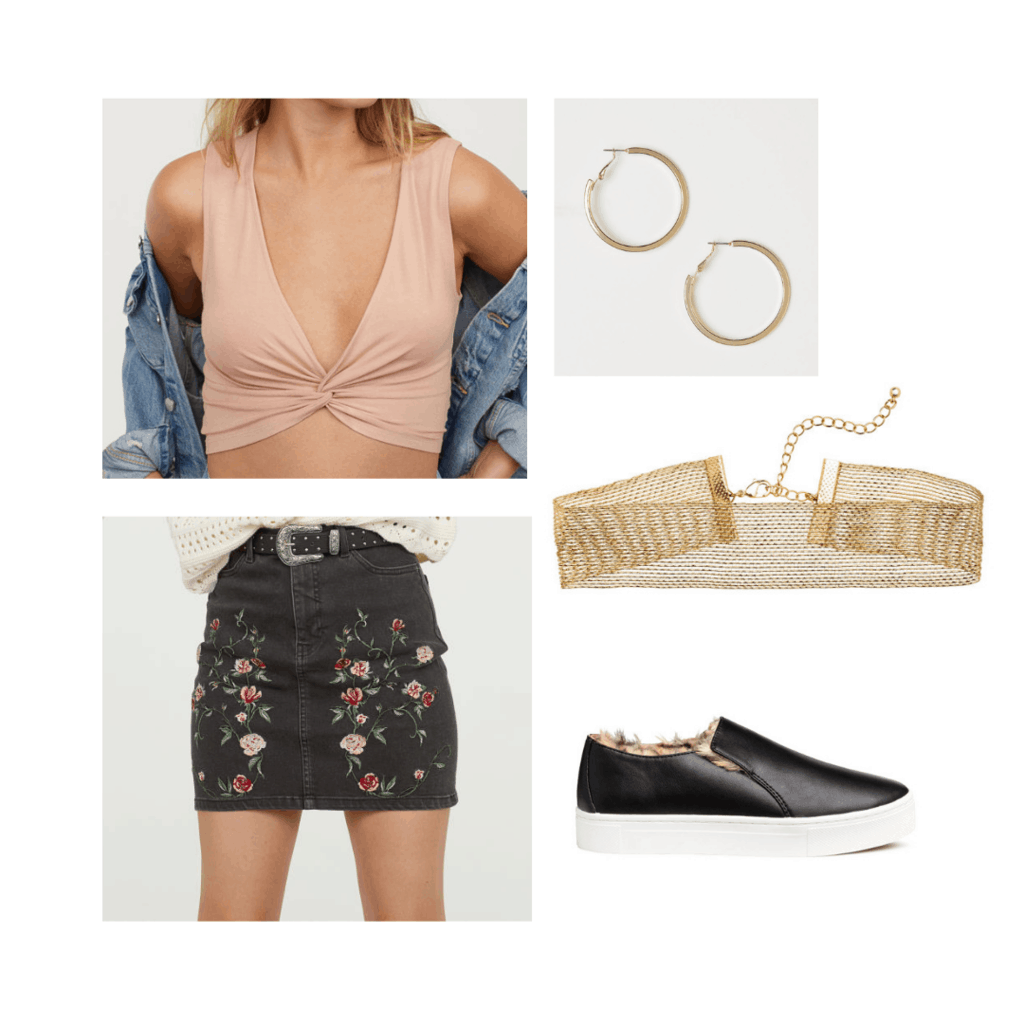 Products: Shirt, Skirt, Necklace, Shoes (all from H&M)
With insanely low prices for relatively good quality items, H&M will give you the perfect options for your generic frat party. I suggest pairing a neutral-colored denim skirt with a crop top to prevent you from overheating in the hot frat house.
To make your outfit stand out, incorporate some statement earrings, like these gold hoops, and wear a necklace. Also, select a comfy pair of sneakers that you wouldn't mind getting dirty.
What would you wear to a frat party?
Will you be trying any of these looks? Are you a fan of one-stop shopping too? Let's chat in the comment section.