Sometimes it's hard to find "nice day out" (rather than "8am class") clothing for an affordable price. I'm always seeking inexpensive pieces that are stylish, flattering, and easy to wear for both fancy and casual occasions. And sometimes it's a struggle!
Obviously, I was psyched to find this H&M dress, which checks all my style boxes. The off-the-shoulder trend isn't just popular; it's here to stay. This dress mixes the trend with '90s-fab crinkle fabric and a versatile yet bold red polka dot print.
This will be your new go-to dress, so read on to see three ways to style it.
The Dress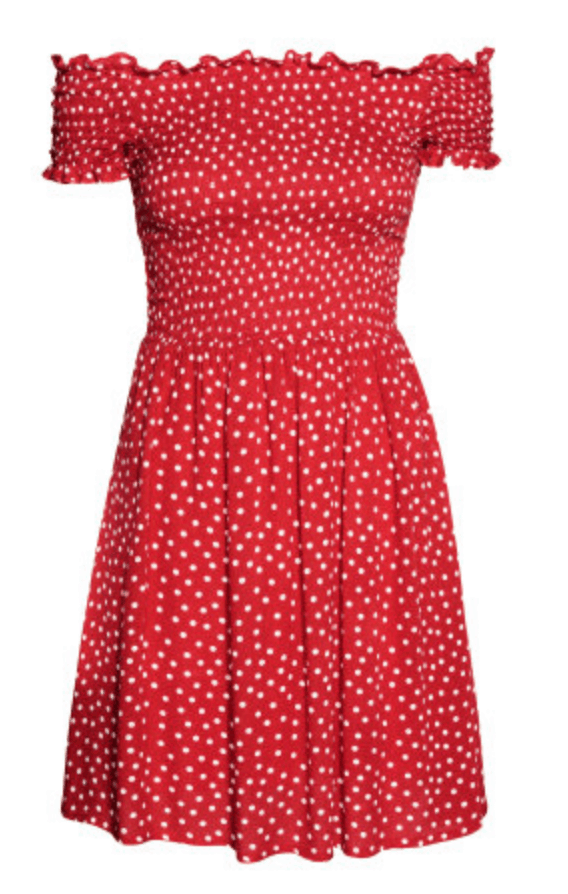 Dress with Smocking in Red Dotted – $24.99 at H&M
Outfit 1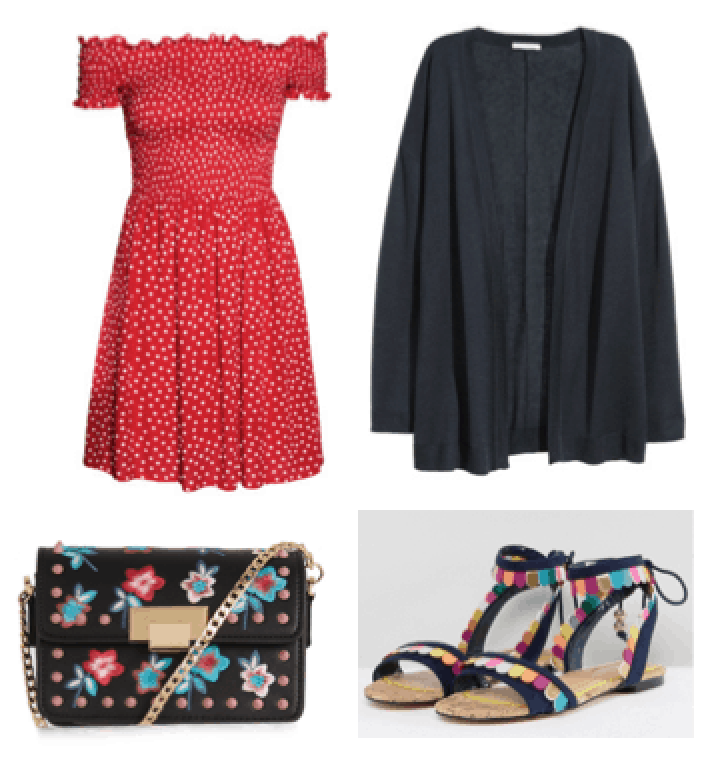 Products: Dress – H&M, Shoes – Miss KG, Cardigan – H&M, Purse – Topshop
Get ready to walk around town soaking up the beautiful sun in this stylish outfit.
Sandals go perfectly with this dress, especially these colorful ones –they're funky and scream "summer!" Throw on your favorite cardigan in case the breeze picks up. Finally, grab an over-the-shoulder purse: This colorful one from Topshop adds a quirky sense of fun to the look.
Outfit 2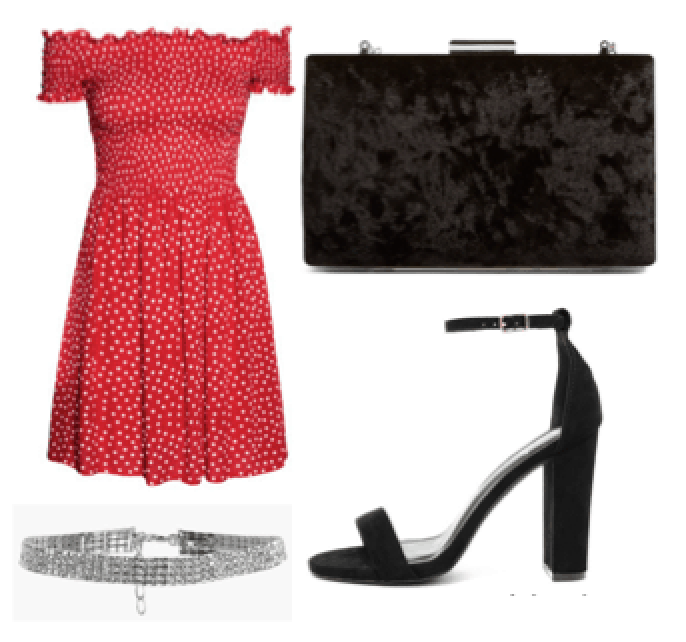 Products: Dress – H&M, Shoes – Lulu's, Necklace – Boohoo, Clutch – Nordstrom
Get ready for date night in this beautiful dress! An off-the-shoulder style like this one provides just enough sexiness without being too revealing.
For this look, pair the dress with your favorite classic heels, like these from Lulu's. Add some bling to the outfit with a beautiful choker, the perfect jewelry companion for an off-shoulder dress. Class the outfit up with a pretty clutch like this textured one from Nordstrom.
Outfit 3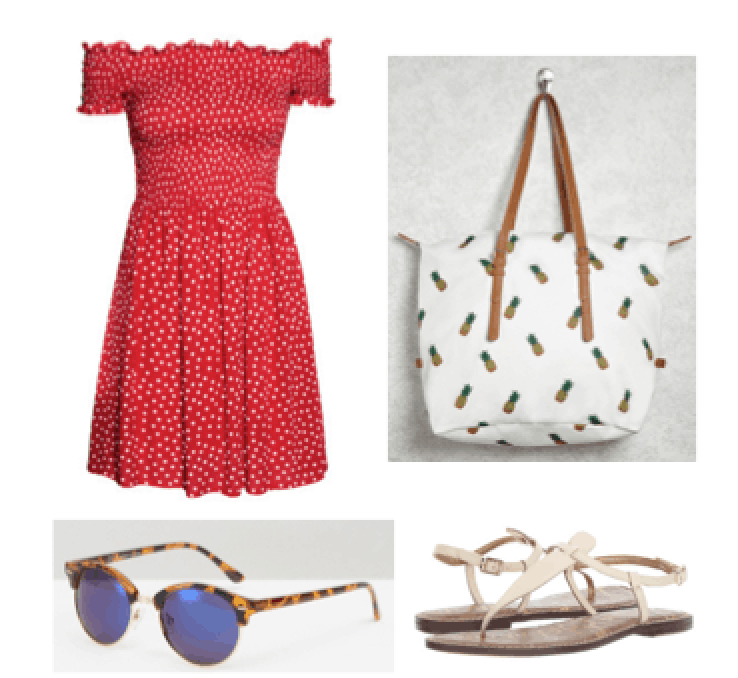 Products: Dress – H&M, Sandals – Zappos, Sunglasses – Asos, Bag – Forever 21
This dress is also ideal for summer beach days. It's bright, fresh, and easy to throw on.
For a day at the shore, pair the dress with easy, comfortable sandals. These ones from Zappos are neutral and cute. You always need a tote for a pool or beach trip to carry books, glasses, sandals, towels. This bag from Forever 21 has such a cute print! And don't forget your sunglasses — I love these tortoiseshell ones with every outfit.
What do you think?
Tell us which one of these outfits is your favorite!