If you don't already know, here's a tip: blanket scarves are a college student's best friend. What could be better than a stylish, warm scarf that can morph into a cozy blanket at a moment's notice? Whether you're sitting in a chilly lecture hall, cozying up with a tub of popcorn at a movie, or taking an impromptu nap in the library, an oversized scarf is the perfect accessory.
If you have yet to experience the wonders of a blanket scarf, then this week's Fabulous Find is for you: it's an oversized plaid flannel scarf from Old Navy, and it's now on sale for only $10! A steal like this is a great addition to your winter wardrobe, but it would also make a great stocking stuffer or Secret Santa gift for a friend.
The Scarf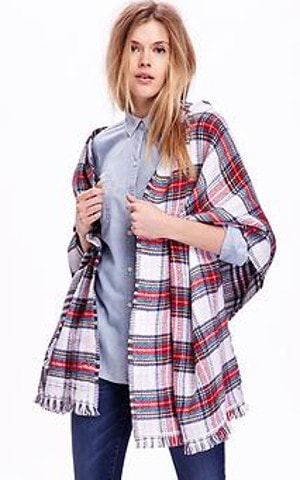 Double-Weave Flannel Scarf in White/Red Plaid – $10.00 at Old Navy
Outfit Inspiration
Looking for some unique ways to style this scarf? Read on:
Outfit #1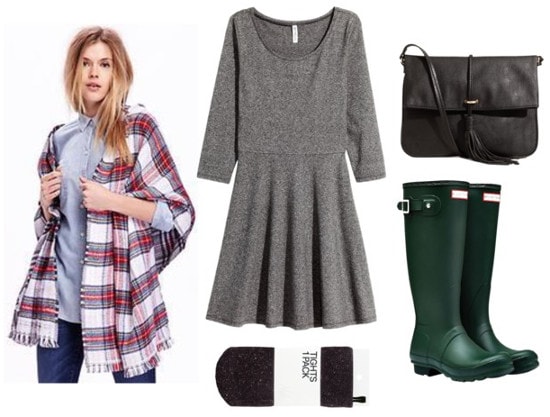 Products: Scarf, Dress, Boots, Bag, Tights
This cute and festive look is perfect for a day of holiday shopping. It starts with a comfy jersey dress and glitter tights and has forest green rainboots for a pop of color. Throw on your cozy flannel scarf for warmth, and don't forget a stylish crossbody bag to carry your essentials.
Outfit #2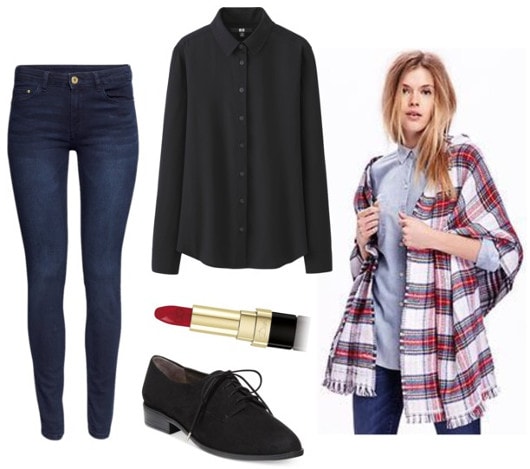 Products: Scarf, Blouse, Jeans, Shoes, Lipstick
This polished yet simple look would work for class or a casual coffee date. All you need are a black button-down, dark wash skinnies, and black oxfords. Throw on a plaid blanket scarf for a wintery pop of print, and for the final touch, add a bold red lip.
Outfit #3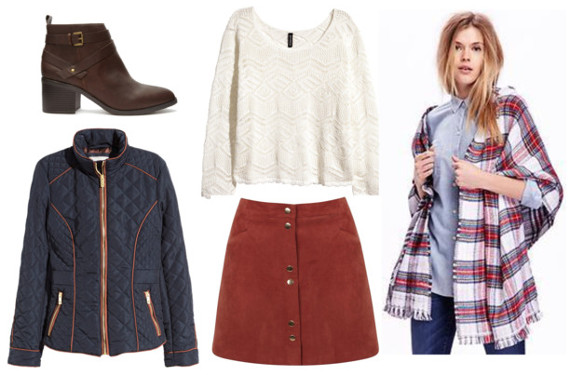 Products: Scarf, Top, Skirt, Coat, Boots
This fun look has a few retro, '70s touches. Start with a lacy top and trendy suede skirt, then layer on a quilted jacket if there's a chill in the air. Your classic plaid scarf and brown booties complete the ensemble.
Thoughts?
What do you think of this week's Find? Would you get it for yourself or a friend? What's your favorite way to use a blanket scarf? Let us know in the comments!