The "Fabulous Find of the Week" column gives you the heads up on all the hottest, most affordable items at your favorite stores!
Happy Spring everyone! With all the snow and cold weather almost behind us we can focus all of our attention towards the warm days to come. Get excited everyone, we have less than two months of school left!
In the spirit of Spring, this week's Fabulous Find is an adorable pair of espadrille flats from ASOS. They're comfortable, chic, affordable (at just $15!), plus, for those of us who have UNIDAYs we get an extra 10% off. Check them out: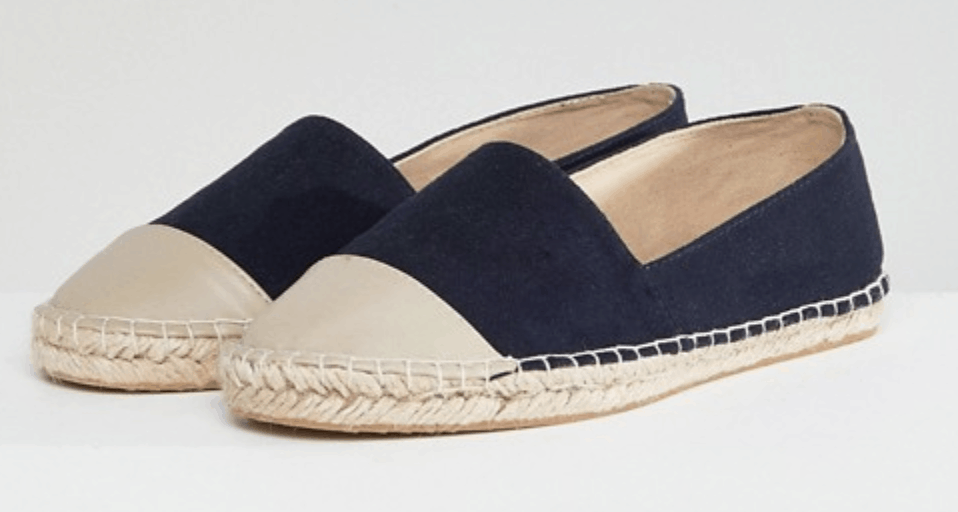 What I love so much about espadrilles is how simple they are. Their design is classic and they work with a wide range of outfits. This week I'll be showing you how they can be worn with the most casual and even dressier looks!
Espadrille Flats Outfit 1: Shades and Shades of Blue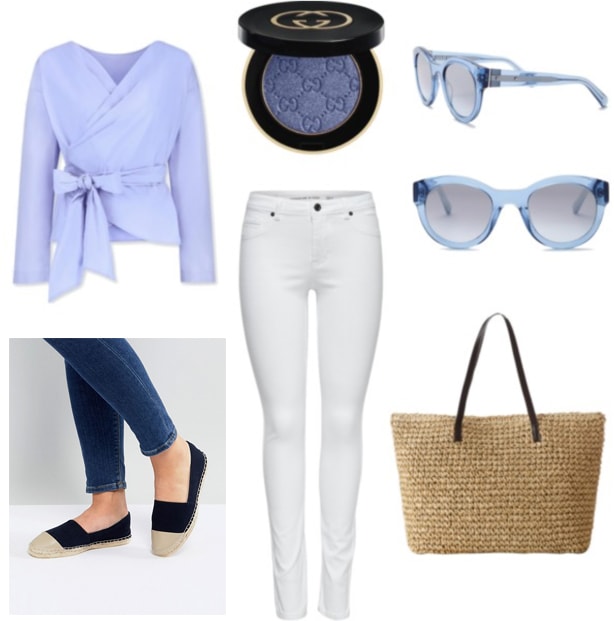 Products: Jeans – M&Co, Sunglasses – Bobbi Brown (Nordstrom Rack), Tote Bag – Ilishop (Amazon), Eyeshadow – Gucci, Espadrilles – ASOS, Blouse – Uniqlo
I love how simple and chic this outfit is! It's perfect for going to class or grabbing coffee with friends. The espadrilles are incredibly comfortable and won't give you sore feet after a long day of classes. The tote will easily fit your laptop, pencil case, and notebooks and on top of that, it's gorgeous and perfect for springtime.
I'm in love with the pale blue of the blouse, eyeshadow (use it as a liner), and sunglasses. It's so pretty and screams Spring! The white jeans are a timeless piece and can work with countless articles of clothing in your closet.
Espadrille Flats Outfit 2: Pink, Please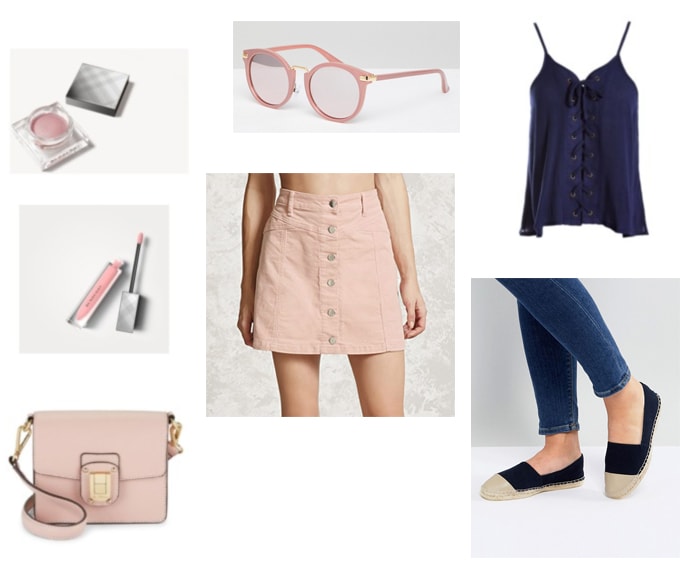 Products: Skirt – Forever 21, Bag – Sam Edelman (Lord and Taylor), Lipgloss – Burberry, Top – Sans Souci, Sunglasses – Missguided (ASOS), Espadrilles – ASOS, Eyeshadow – Burberry
This look is perfect for lunch with friends or having some fun off campus. It's pretty, flirty, and all-around stunning.
To go with the espadrilles, I chose a pretty navy cami top and blush pink skirt with button-front detailing. Next, I added a bag for your essentials: I love this rose-colored one because it's small but also fits the essentials like your wallet and student ID.
The sunglasses are a stunning cat eye shape and they bring the whole outfit together. Finally, a pop of pink in your makeup will add an extra glow to your face even on the most tiring of days.
Espadrille Flats Outfit 3: White Ruffles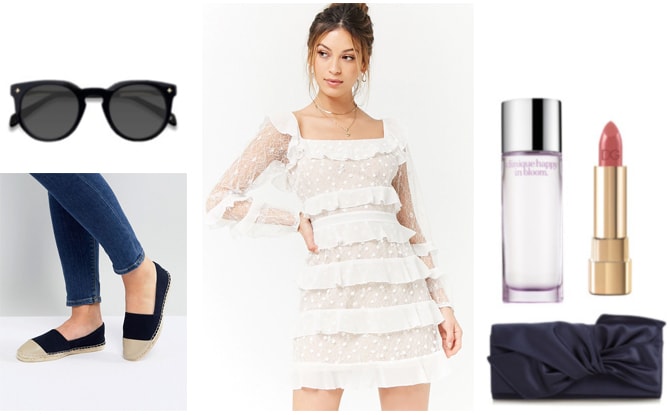 Products: Espadrilles – ASOS, Lipstick – Dolce and Gabbana (Harrods), Clutch – Debenhams, Sunglasses – Zoe (Eye Buy Direct), Perfume – Clinique (Macys), Dress – Forever 21
Ok, who else loves this dress as much as I do? The ruffles and detailing are so delicate and feminine. When paired with a navy blue clutch and our espadrilles, the dress becomes casual and sophisticated, perfect for a warm spring day.
Now it's time for extras. The Clinique perfume is so springy! It's even called "Happy in Bloom." Nude lipstick of course is a classic and is one of those must-haves in everyone's makeup bag.
What did you think about this week's fabulous find?
Want more outfit ideas? See our article on how to wear espadrilles for even more inspiration for how to wear these inexpensive shoes.
Do you like espadrilles? How do you feel about cat eye sunglasses? What are your favorite spring trends? Start the convo below!