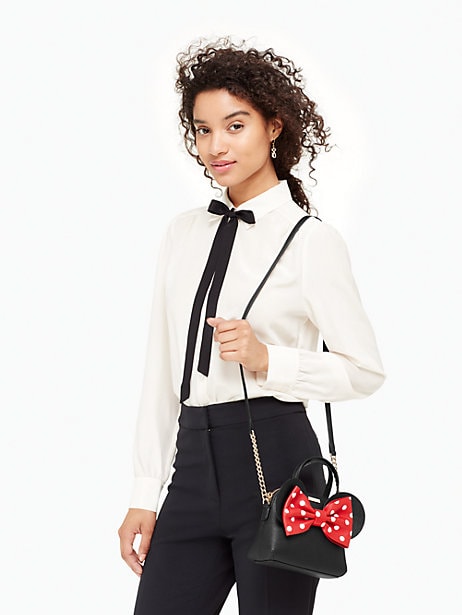 To me, there is nothing more adorable and spiritually uplifting in the world of fashion than a really good character purse.
Inspired by this super cute "mini" Minnie bag from Kate Spade, I scoured the internet realm for some equally cute (but college-student-on-a-budget friendly) handbags. Much to my delight, I found plenty!
Keep reading for six character-themed purses, satchels, and clutches guaranteed to bring good old fashioned fun back into your wardrobe.
Betsey Johnson
As I've previously mentioned that Betsey Johnson is one of my all-time favorite accessories designers. Therefore, it should come as a surprise to exactly none of you that I've chosen to highlight one of her bags here.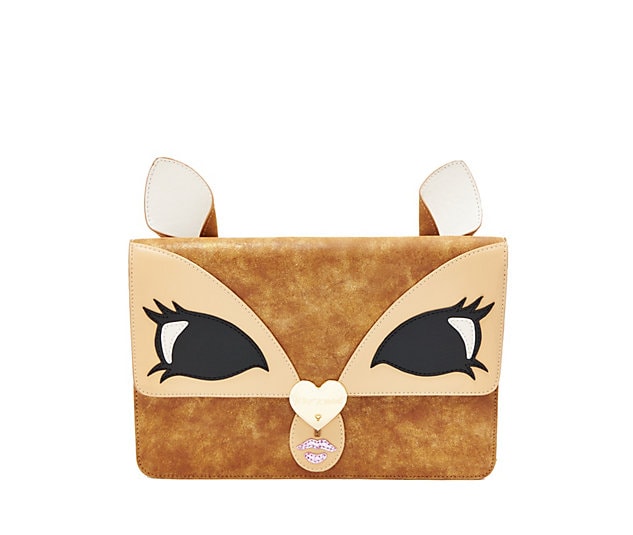 Depicting an "adorable woodland creature," (Is it a deer? Is it a squirrel? Is it just precious or what?) this Betsey Johnson clutch is one that can go well with any outfit you have in mind. Though it's currently priced at $68, it's well worth spending more than $50 for such a statement-making piece.
Modcloth
Okay, so let's say you want something slightly less expensive and more subdued for argument's sake. Equally stylish as the Betsey Johnson bag above (but under $45) are two options from the top vintage-inspired online store, ModCloth.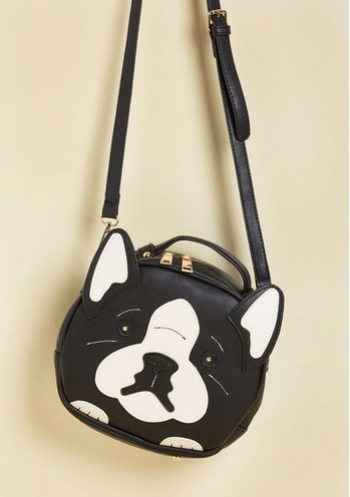 Side note: does anyone else see this Modcloth bag as a Daisy Dog Purse-inspired piece?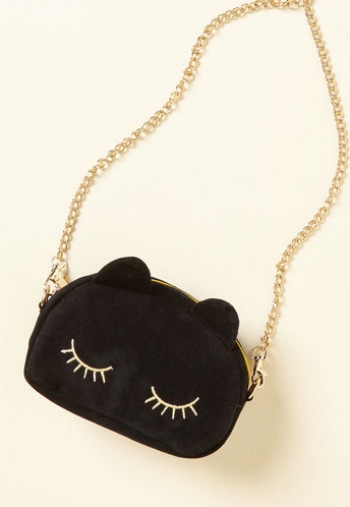 Whether you're a dog person or a cat person, one of these two should satisfy your personalized handbag needs. The gold chain cat bag, small and simple, is outlined with a lush velvet, while the doggy "woof" bag is roomy and practical. Both, of course, make for fabulous conversation pieces.
Sanrio
I don't know about you guys, but I really miss the days when I could just walk into the local mall and come out with a new Sanrio purchase. Next to the Disney Store and Build-a-Bear, Sanrio has just about the best plushes you can buy.
Once again, I couldn't limit myself to one item, so awaken your inner child with these two kiddie bags, perfect for a fun outing!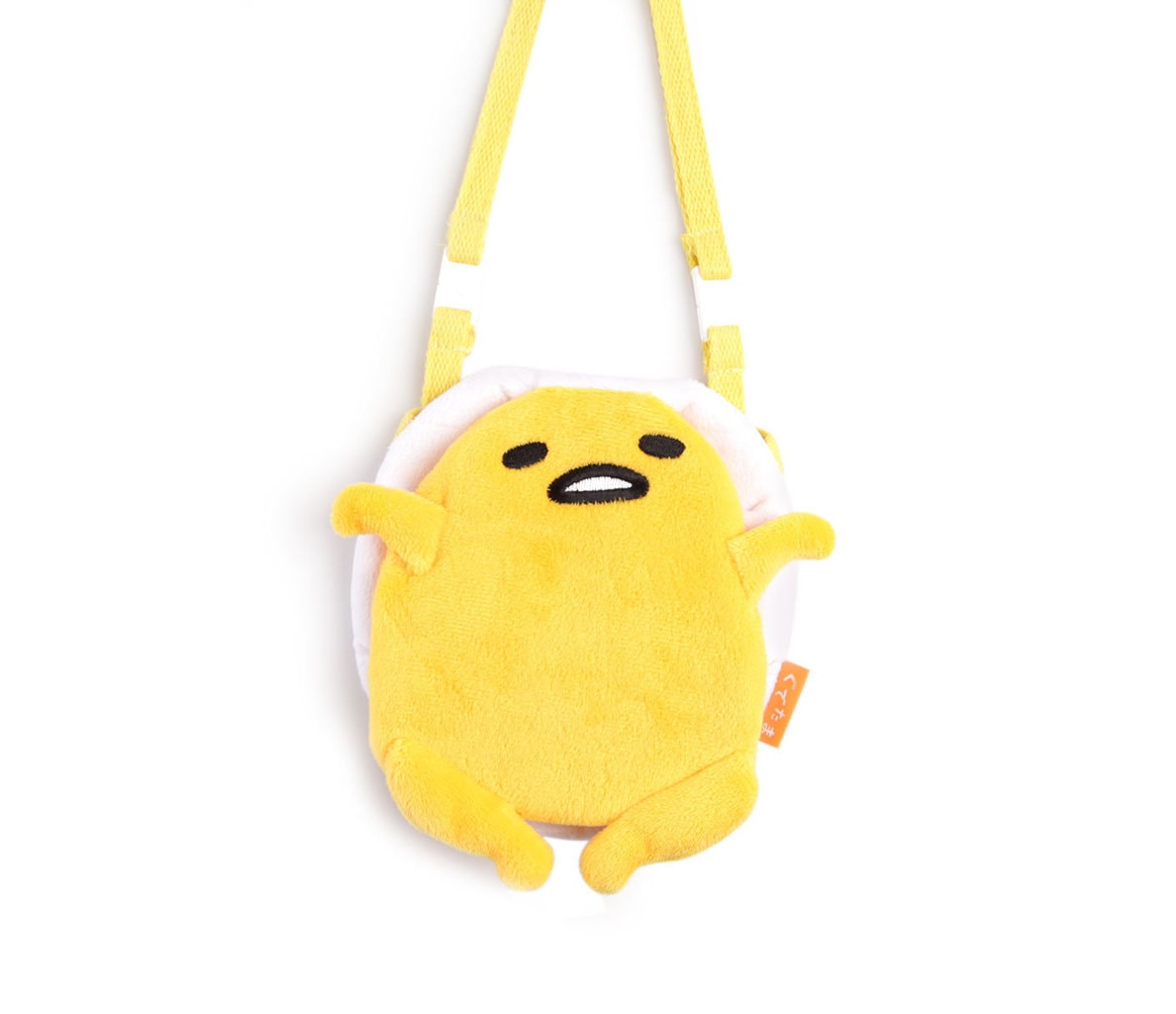 Isn't this little guy the cutest?? He looks like a meme you just want to cuddle up to at night! And because the plush is actually a small pouch you can convert into a shoulder bag, he's sweet and functional (and only $22.75).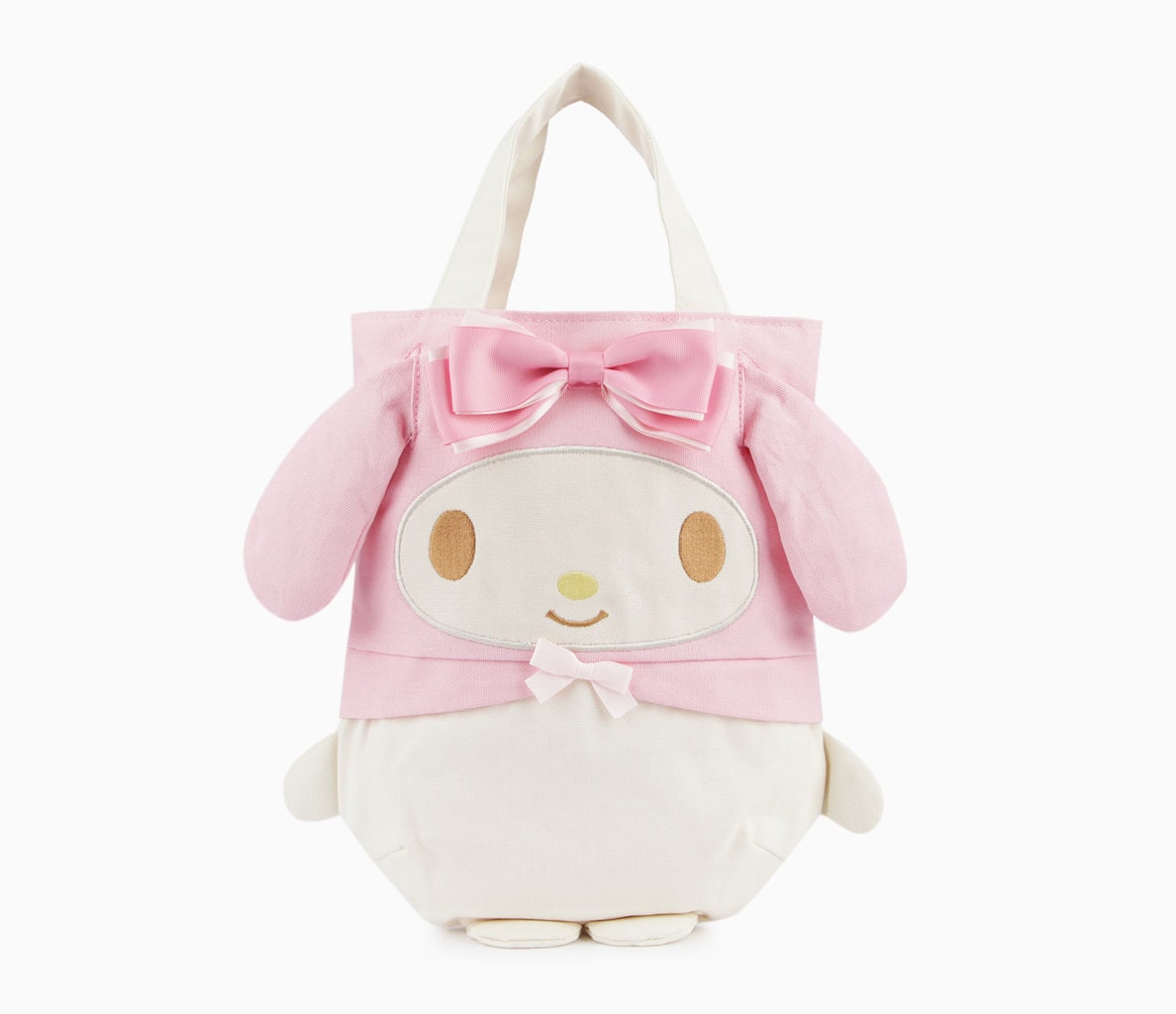 This bag's a little more roomier but no less cute. And it's actually a character most of us casual Sanrio fans will recognize: My Melody (you know, the little girl rabbit that's almost as popular as Hello Kitty herself?). Check her out for only $24!
Danielle Nicole x Disney
So, you may remember that we've covered these exquisitely done handbags before (in both part one and two), but what you don't know is that we didn't include them all. There's one backpack we somehow managed to leave behind: our favorite enchanted French prince, Beast!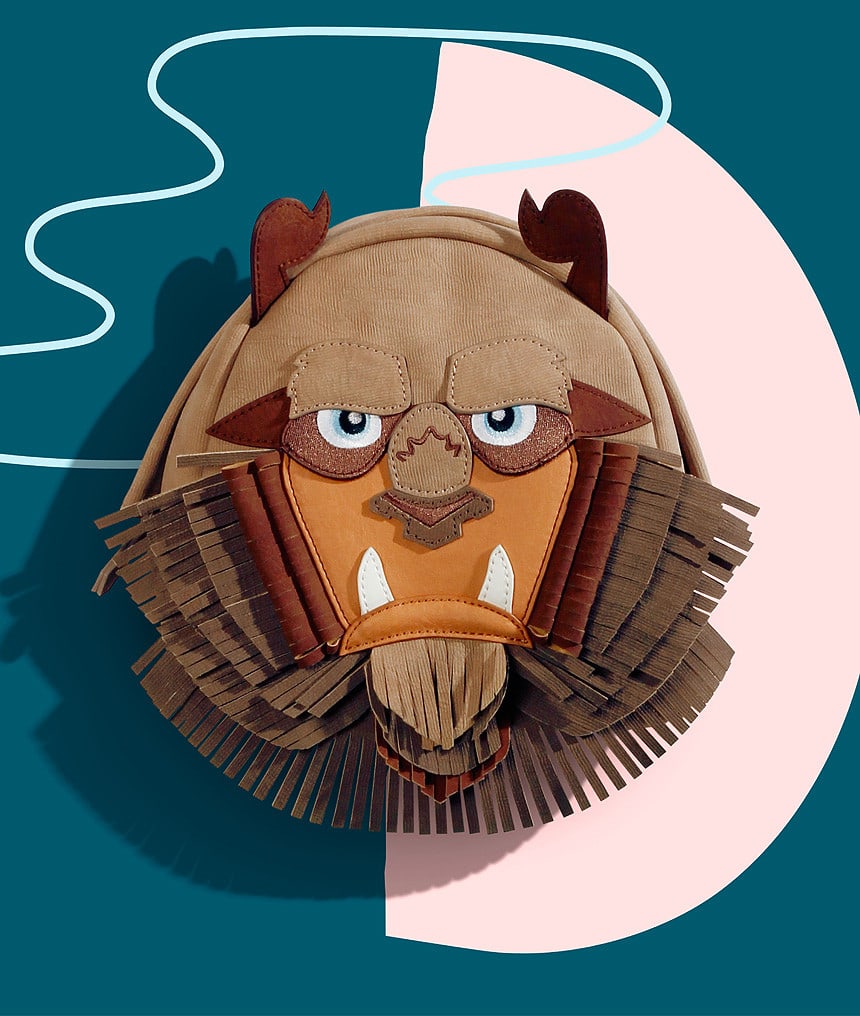 Okay, so he's a bit on the pricey side ($78), but how can you not want to lug around this charmingly grumpy aristocrat for a whole semester? It would give you the perfect excuse to break out into Disney songs whenever you feel like it (not that you needed an excuse to do that in the first place).
Bonus: Kate Spade Key Chain
"This day is bananas, B-A-N-A-N-A-S, this day is bananas!"
Take it from this hyper-ecstatic TV character: bananas are definitely an indication of something totally awesome heading your way. In this case, the something awesome is yet another banana. (Also, bonus points to anyone who can correctly guess who said this and on what show!)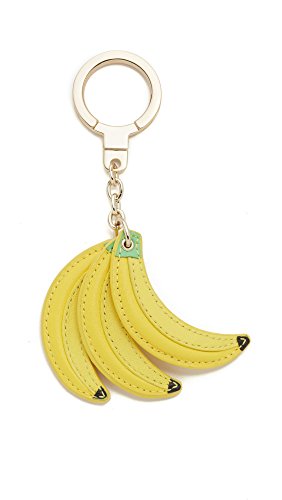 For the perfect complementary novelty piece for your character-themed handbag, clip on this bananarific Kate Spade key chain for $42.90. (I know that it's steep for a key chain, but it's Kate Spade so, if you can afford it, in the words of another beloved fictional character, "treat yoself.")
Back to Bag: Thoughts?
How do you feel about character bags? Would you buy any of the ones I outlined above? Do you have any ideas for future College Fashion posts?
Discuss, comment, share!