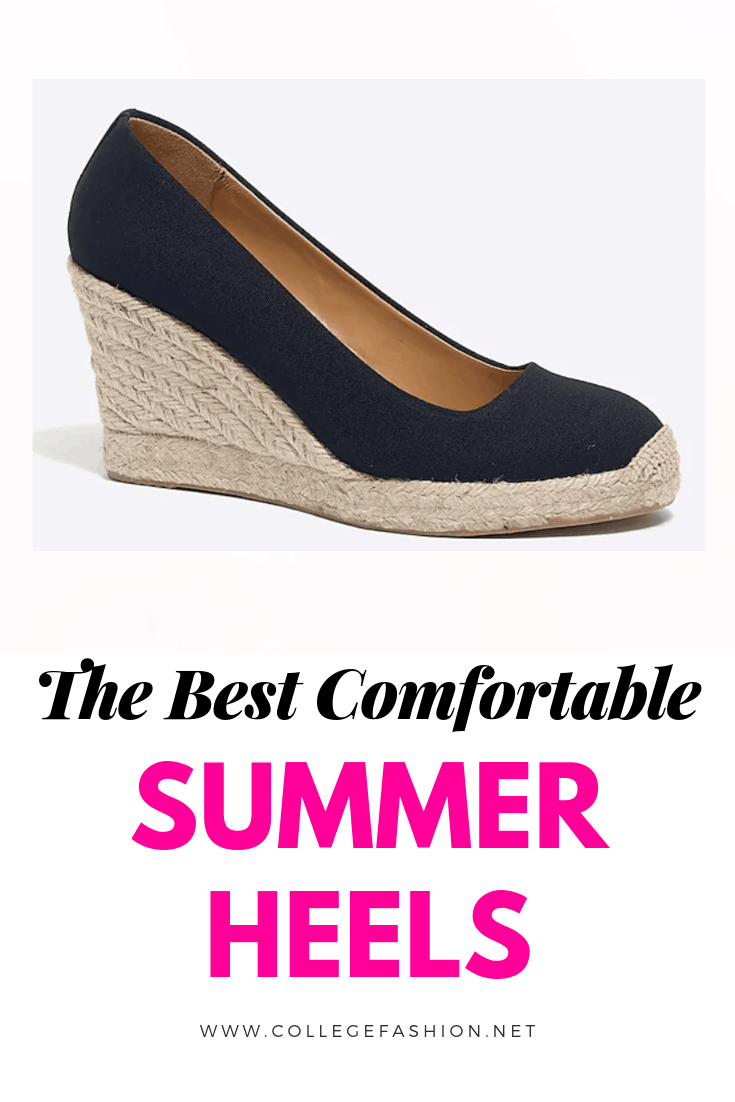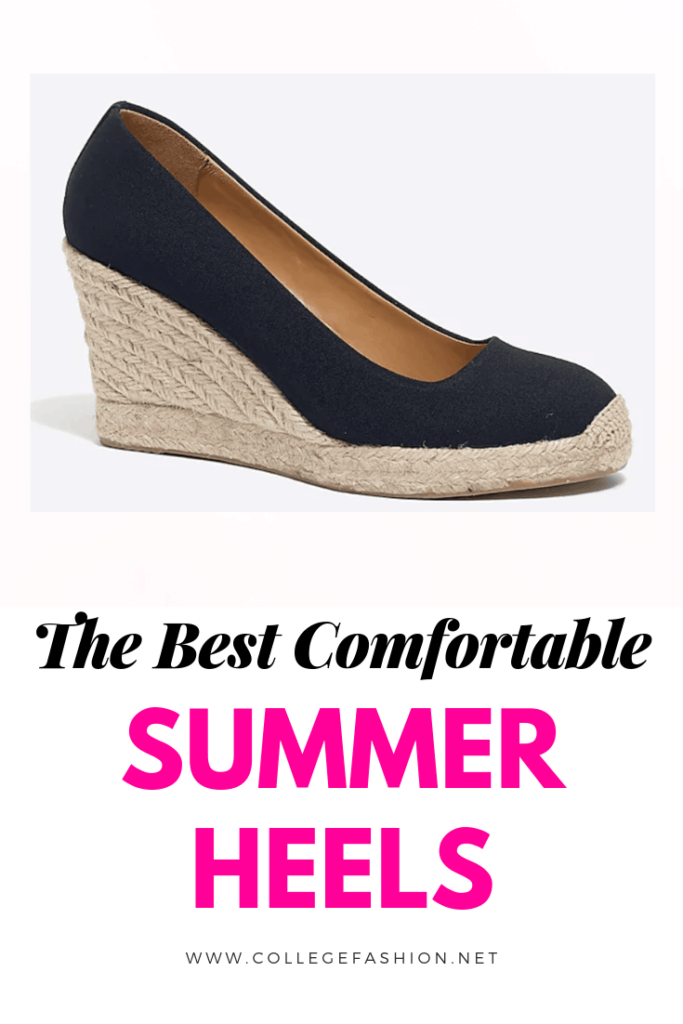 I know what you're thinking, "comfortable" and "heels" are two words that don't belong together. I promise you, this is false.
I'm a big fan of heels and whenever I go out with my friends they always ask me "Why are you wearing heels? Your feet are going to be dead by the end of the night!" In fact, I'm actually comfortable in my heels.
My secret? I've just mastered the art of finding summer heels that are both stylish and comfortable.
Of course, this isn't always an easy task, especially since so many heels require breaking in. But don't worry, I have you covered! I'm going to share my favorite comfortable heels that won't leave you covered in blisters at the end of the night.
Trinidad Taupe Lace-up Heels ($31)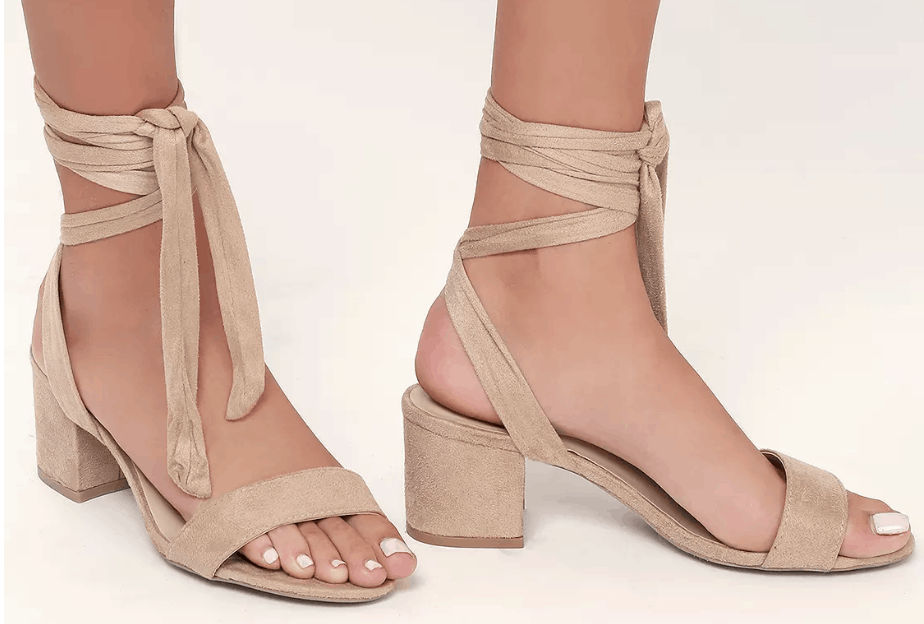 Lace-up heels are great because they don't hurt your feet and are super stylish.
I'm a big fan of these Lulu's shoes because they're only $31 and are perfect for summer. The taupe color means they match with any outfit and can easily be dressed up or down. You're going to want to add these shoes to your closet ASAP!
Pointed Toe Bow Mules ($29.90)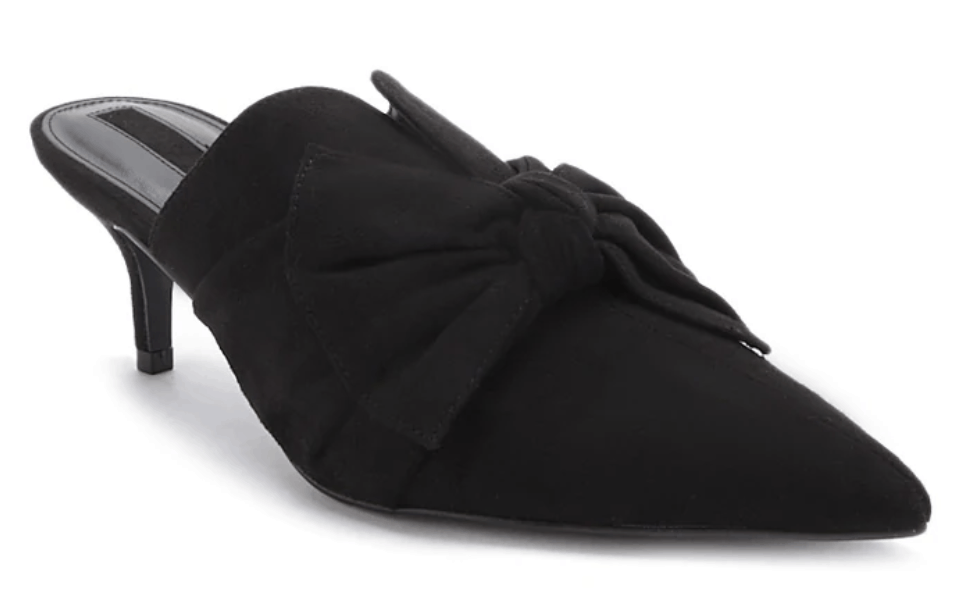 Heel blisters are the absolute worst thing for ladies who love heels. Prevention-wise, we've tried it all, from liquid bandaids to wearing shoes a size too big! These heels from Forever 21 are the perfect solution because they're gorgeous but also are open in the back to keep your feet feeling great all night.
The bow design on the front of these summer heels is so ladylike. Plus these shoes can be worn in any season so you'll have them in your closet for years. (P.S. they're under $30!)
Wide Fit Jaylen Espadrille Wedges in Coral ($48)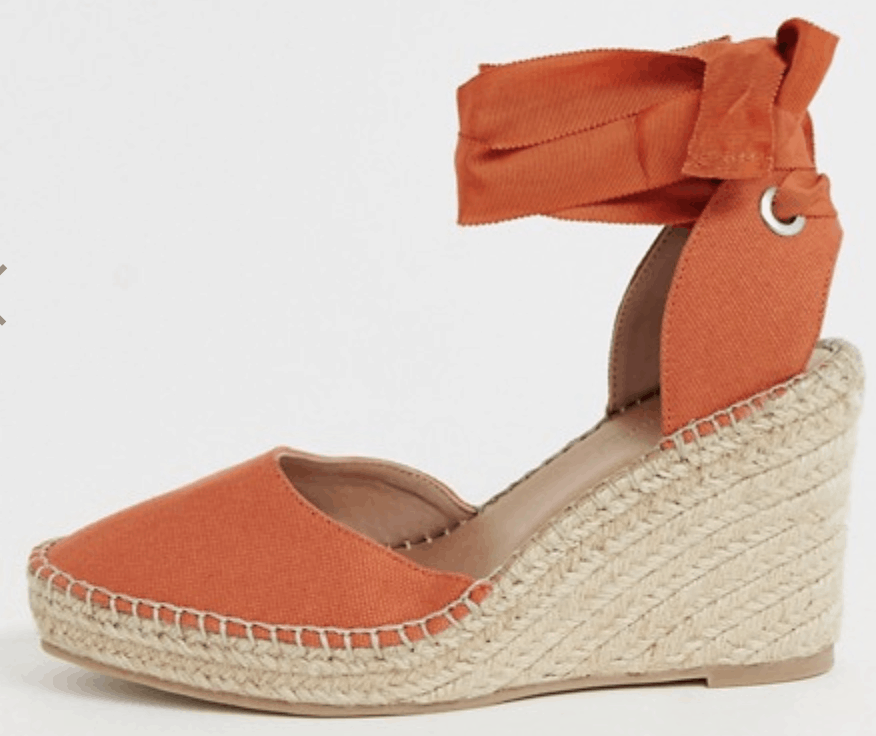 Wedges are by far my favorite summer heel! You can wear these ASOS wedges to the beach, a casual brunch or an elegant dinner.
Orange definitely isn't a conventional color but it's so summery. Pair it with a little white dress or maybe a pink skirt and beige top. This fabulous shade of orange can go with nearly anything. Plus these wedges are adjustable at the ankle for a perfect fit.
Splendid Swain Wedge Sandals ($46.80)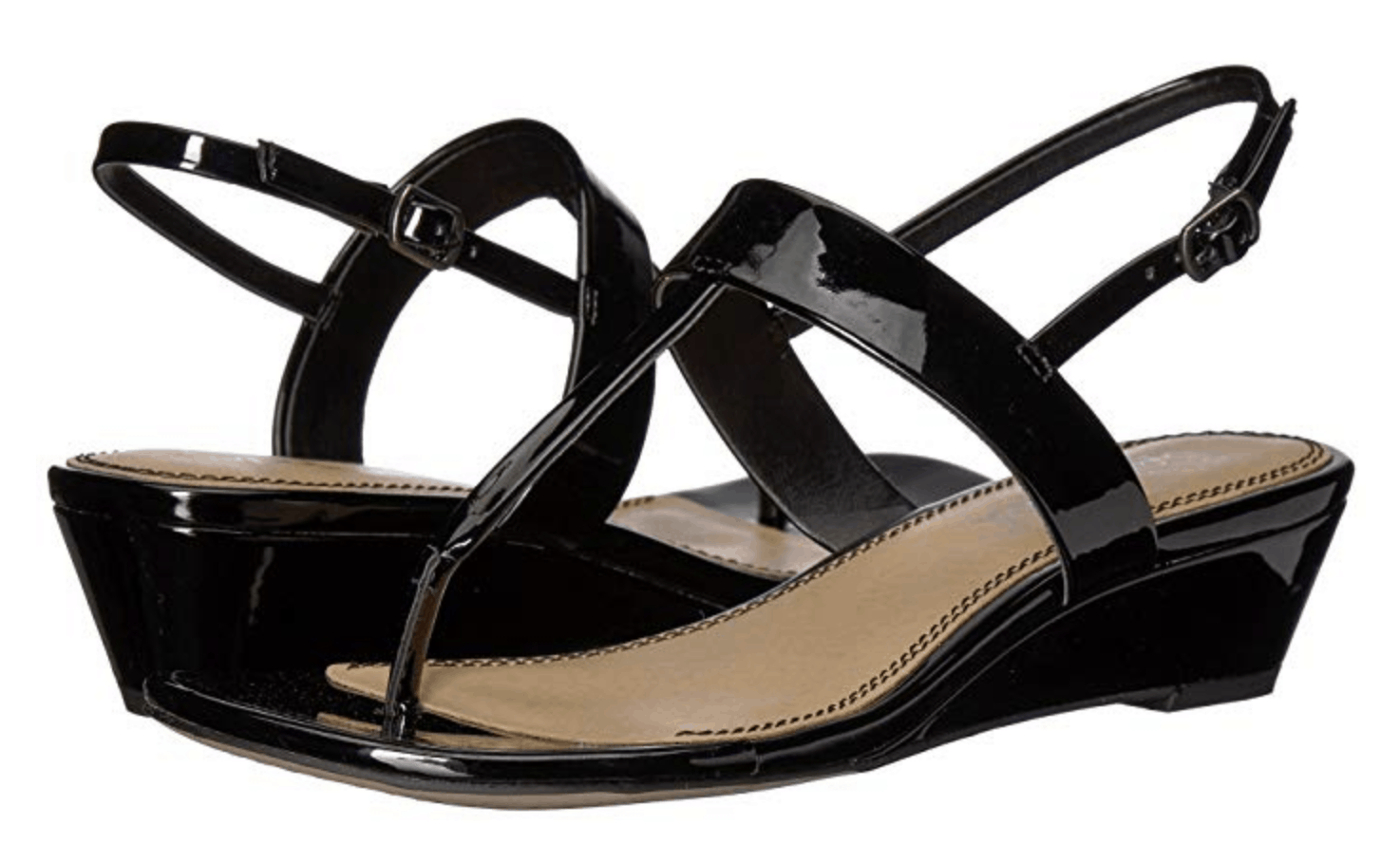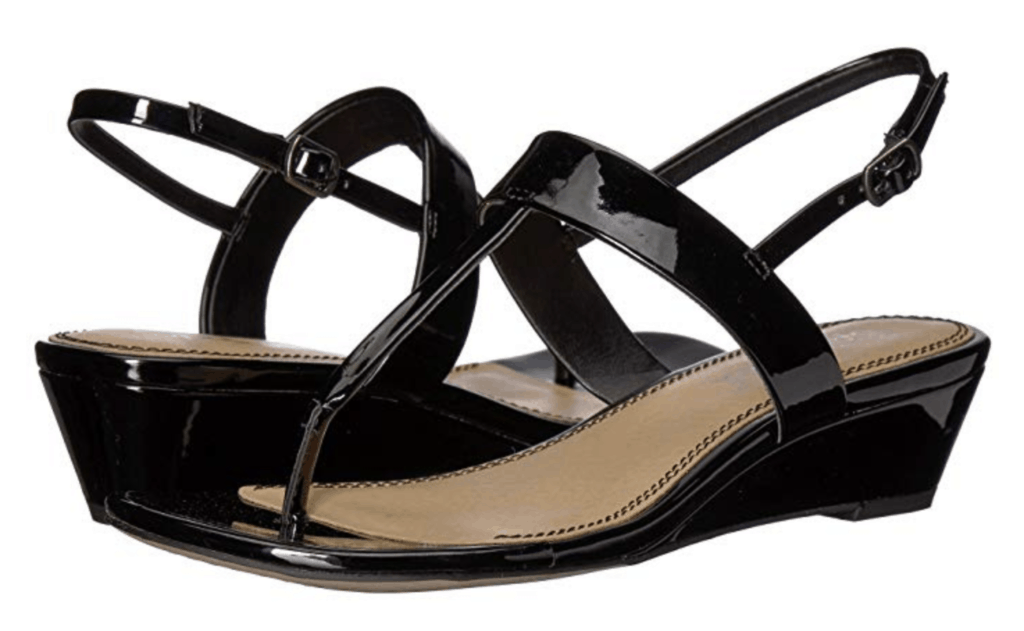 I obviously don't have to tell you that Sandals are perfect and so summery. I love these patent leather sandal heels. They have a subtle heel which means your outfit will benefit from the beauty of heels but you will also be feeling great all night.
Like the age-old saying claims, black goes with everything. That is so true! These shoes are a timeless piece and will grace your feet for years to come. Add these gorgeous sandals to your collection today.
Canvas Espadrille Wedges ($38.50)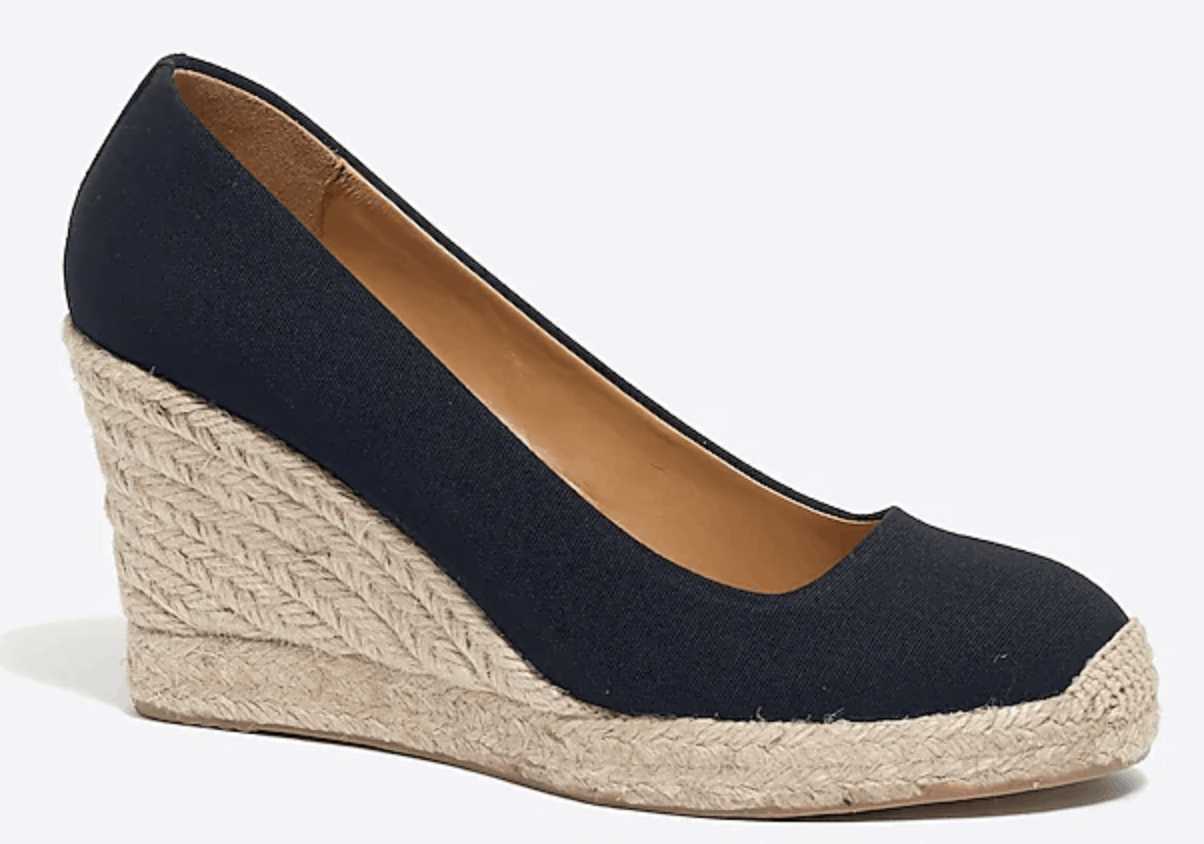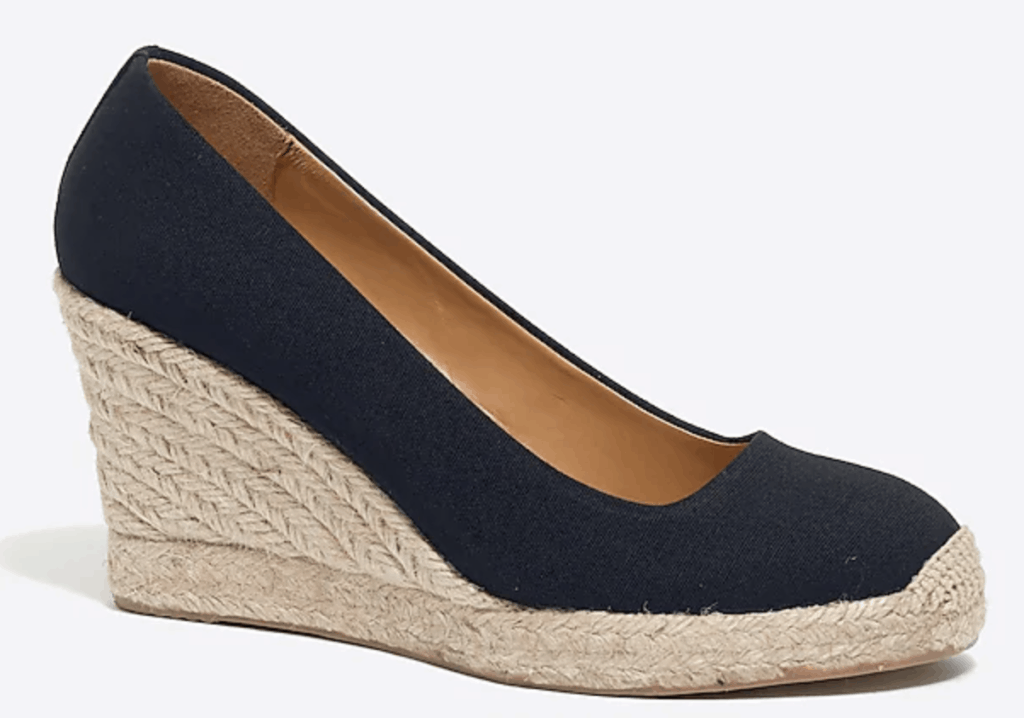 I had to include another pair of wedges because they're the definition of comfortable! This classic style of the wedge is a classic J.Crew style and the best part is, these espadrilles are 60% off right now.
These wedges come in different colors and will last for years. I personally have a pair and they never get old. I'm obsessed with them! Whether you're wearing them with jeans, a mini skirt or a stunning dress, they will go perfectly with anything.
What did you think about these summer heels?
For more shoe picks, be sure to see our guide to the best summer shoes every woman needs in her closet.
Do you like these heels? Are you a fan of these shoes? What are your favorite styles of heels? What have been your favorite Summer trends so far? Start the convo below!