Disclosure: This post was sponsored by Chicwish. The opinions, as always, are my own. For more information, see CF's Disclosure Page.
I've been blogging for what feels like a million years, and in that time I've seen hundreds of online stores come and go. While I'm always excited to try a new shop, I've also been burned more than a few times by stores that didn't deliver what they promised.
Based on this, I'm pretty skeptical of any online store I've never shopped at before. Chicwish was one of those.
When Chicwish contacted me and asked for a fully honest review of their products, I was excited to test them out. I've seen their pieces all over Instagram and have always been curious, but never pulled the trigger.
For review purposes, Chicwish gave me store credit to purchase a variety of items to test out. Below, I'm sharing the good, the bad, and the "oops, I should have paid better attention to the product photos."
Read on for my honest Chicwish review for 2023! (For sizing reference, I'm 5'6″ and usually wear a size 4/6.)
Chicwish Haul & Honest Review (2023)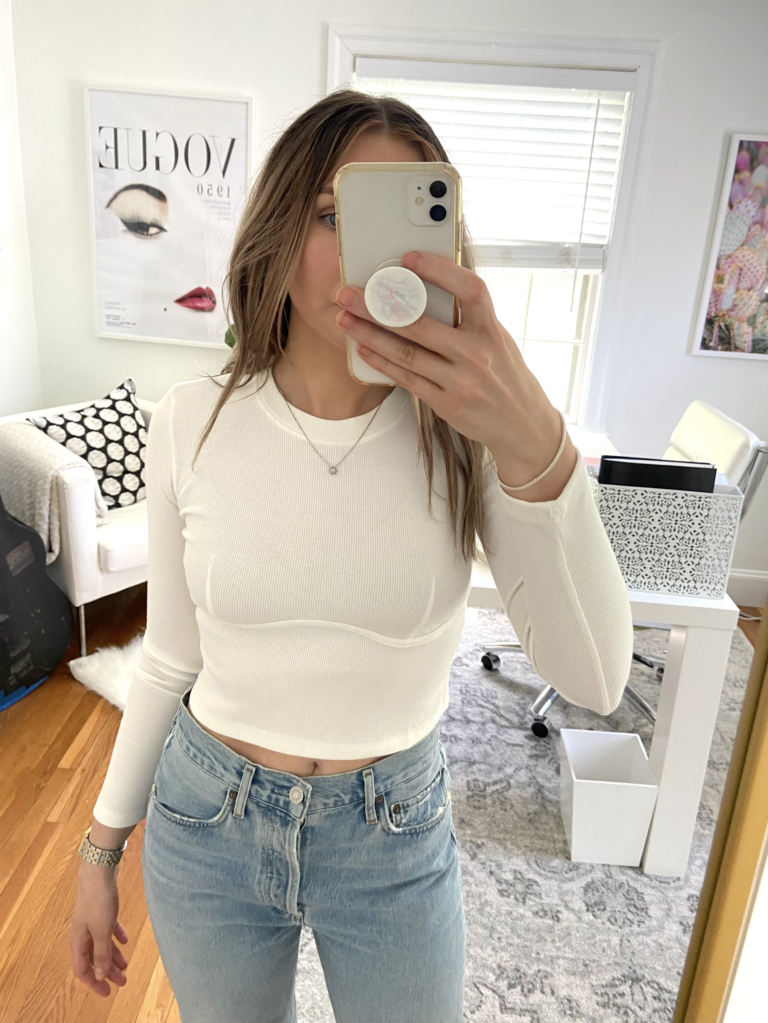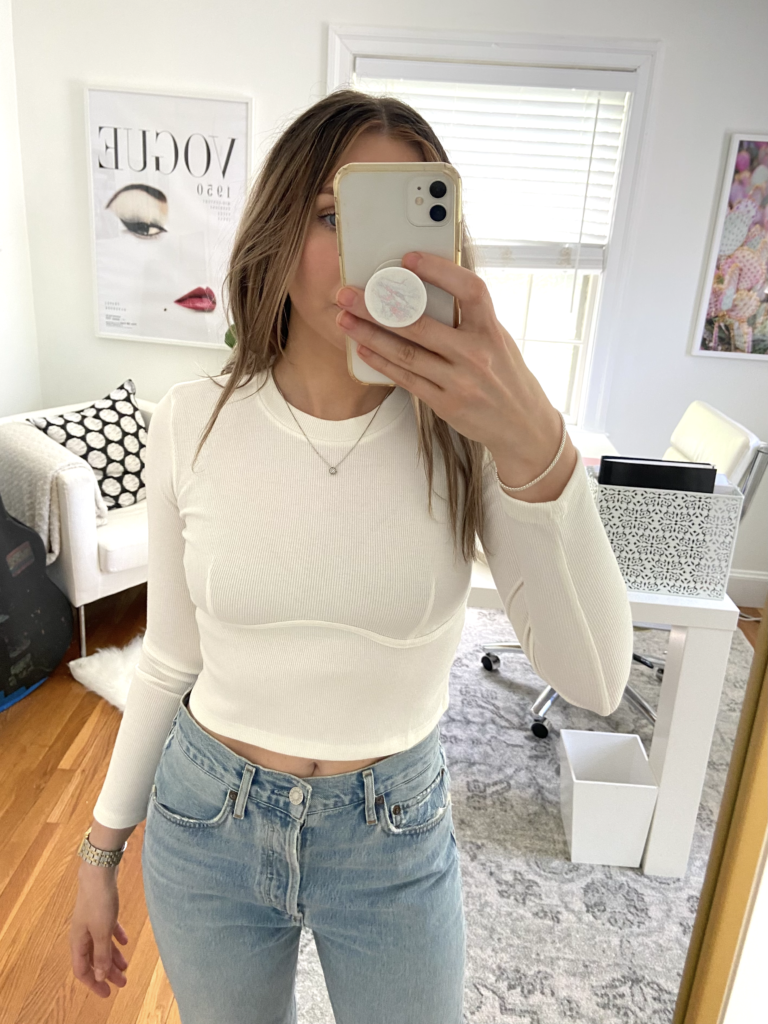 I have wanted one of these crop tops for over a year now, so I was excited to see that Chicwish had a version.
I was worried that this top would be super see-through but I was pleasantly surprised! It was the tiniest bit sheer if you were really looking, but overall I felt completely confident in this top. And I love that it's 100% cotton.
Also, the shirt is super comfortable as the bra detailing is stitched on — no underwire here. It's really cute and I'm going to wear this all the time.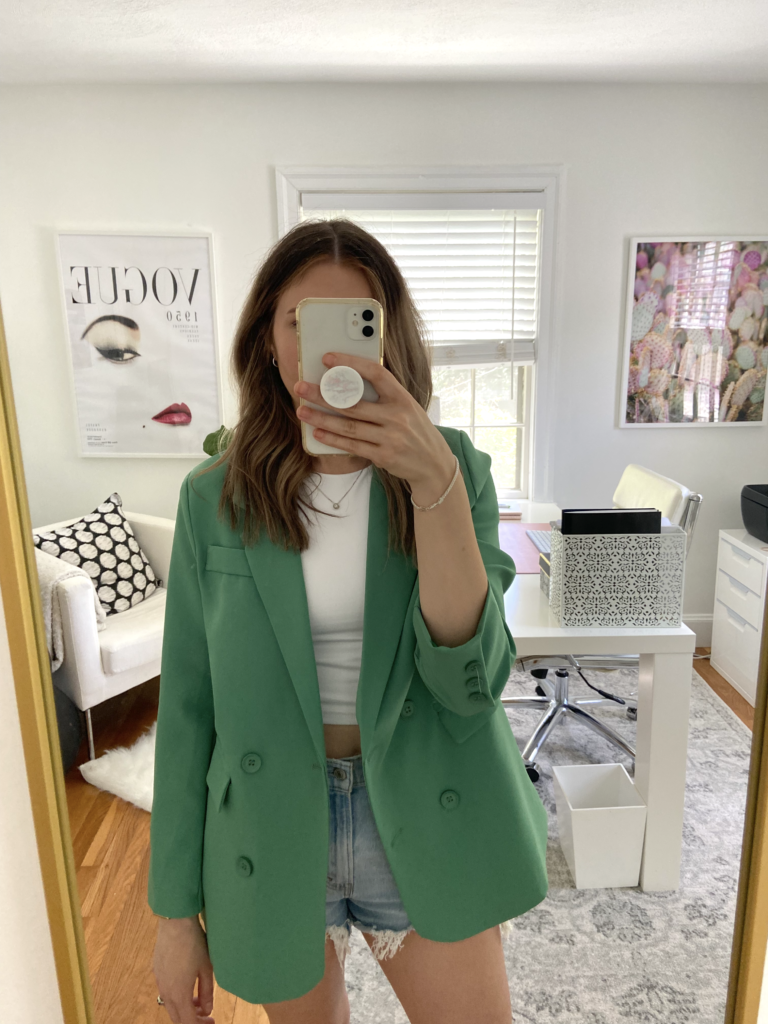 I can't believe I've made it this far into 2023 without buying anything in the *Bottega green* shade that everyone's been wearing. I've been obsessed with Hailey Bieber's green blazer for, um, a year now, so I had to try Chicwish's version.
This blazer was a winner. The cut is beautiful, the fabric feels expensive, and it's a little bit slouchy but still structured enough to be flattering. I paired this with cutoffs and a crop top to channel my inner Hailey but I'd also wear this with wide-leg trousers and a bodysuit or even over a mini dress for a night out.
The only thing I didn't love about this blazer is that the sleeves could have been a tiny bit longer. I have long arms proportional to my height so jacket sleeves are always too short for me. These were about an inch shorter than I'd have liked. (To be fair, Chicwish does give the measurements of their pieces on their site, so I knew this one was a risk.)
If you have normal-length arms, this jacket would be fine, but I thought I'd mention it for my fellow long-armed women.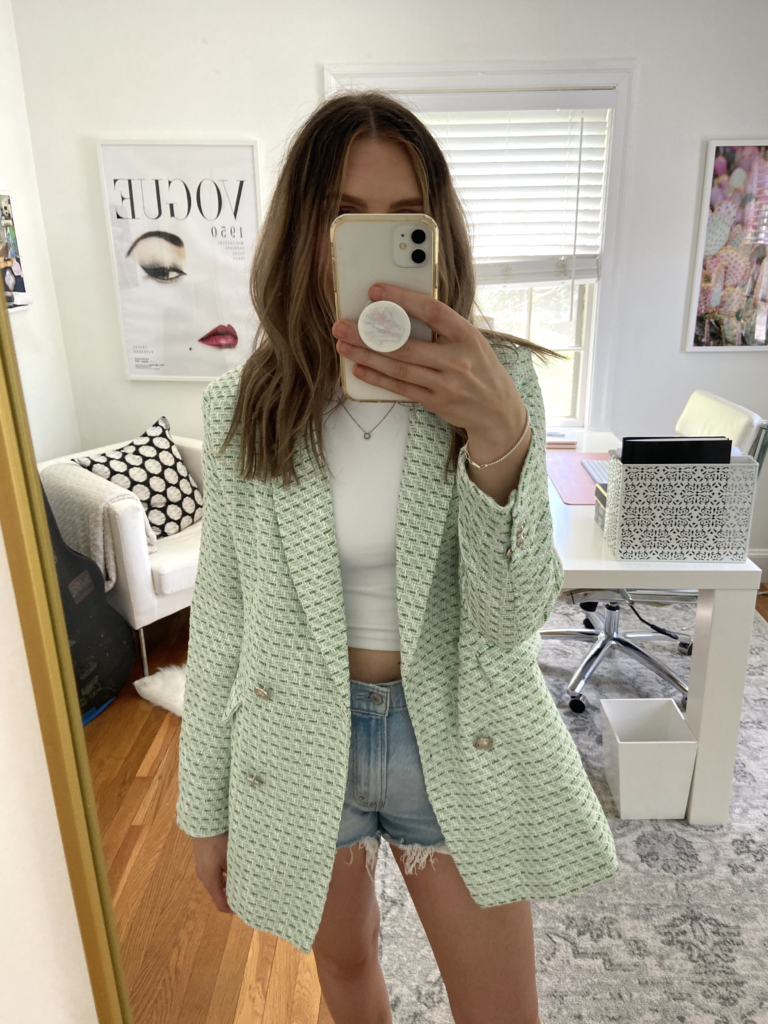 This tweed oversized blazer was a little bit out of my comfort zone as I don't consider my style preppy at all. But it was such a pleasant surprise and a total stunner! I'm so glad I ordered this one. It's my favorite piece I got from this haul.
This blazer looks SO much more expensive than it is. It has thick shoulder pads for structure and the perfect long-line cut with sleeves that are more than long enough — yes! It nips in slightly at the waist and is all-around perfection — such an incredible value for the price.
I wanted the matching skirt for this but it was sold out when I placed my order. This would be so cute as a two-piece set so if you see the skirt in stock in your size, don't miss it!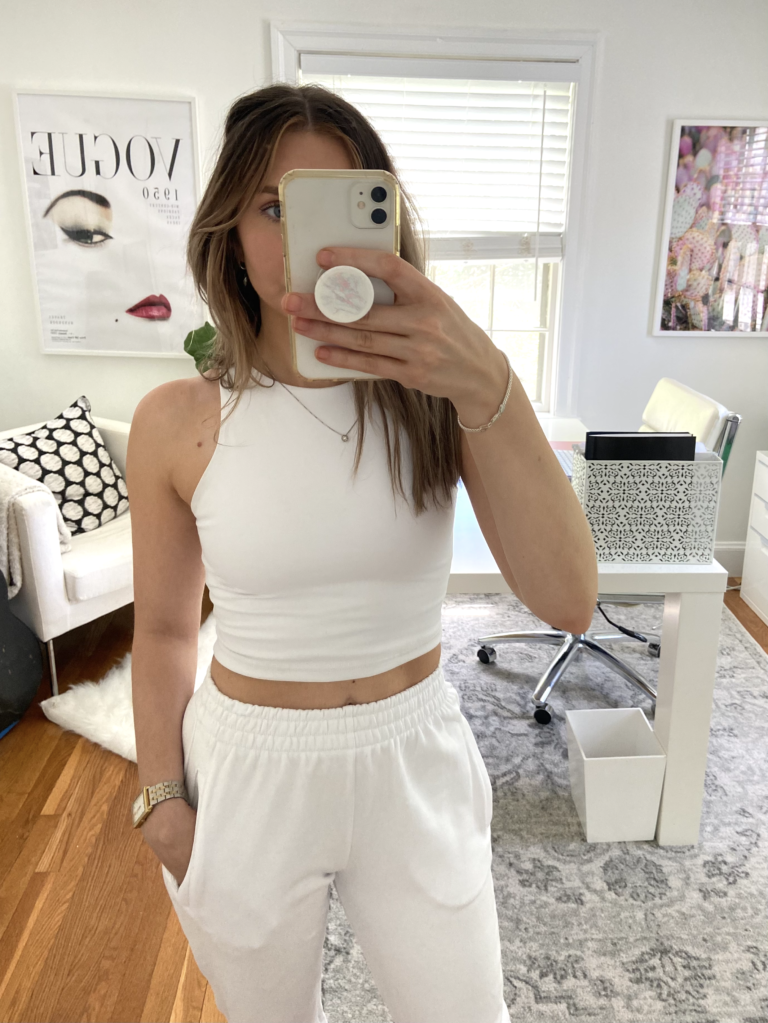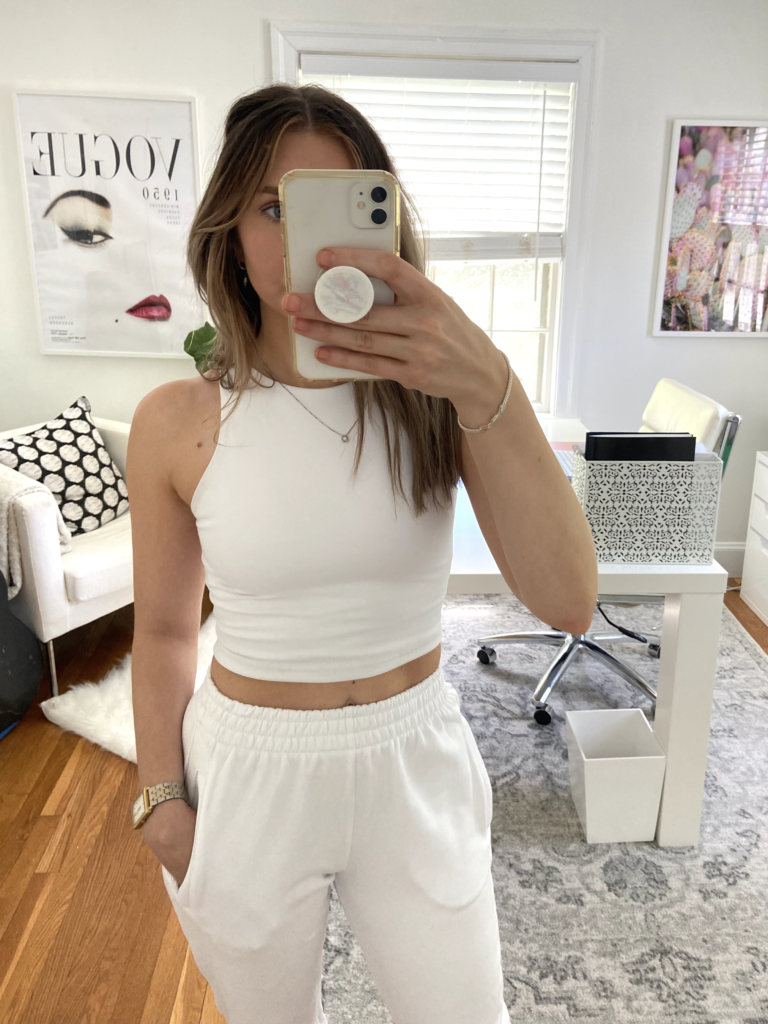 I began living in loungewear back in 2020, and to be fully honest, I haven't stopped just because it's 2023. I feel like a jogger connoisseur at this point and I've tried all the high-end brands (and tons of cheap joggers from fast fashion stores, too).
Based on the low price of these white joggers, I had low expectations.. but these sweats really surprised me!
The material is thick and slightly structured, but still super comfortable. And the zippered pockets make these feel well-made. I love the cut as well — they're not too short and perfectly high-waisted, so they look great with even the shortest crop tops.
These are worth the price and I'd buy them again in a heartbeat.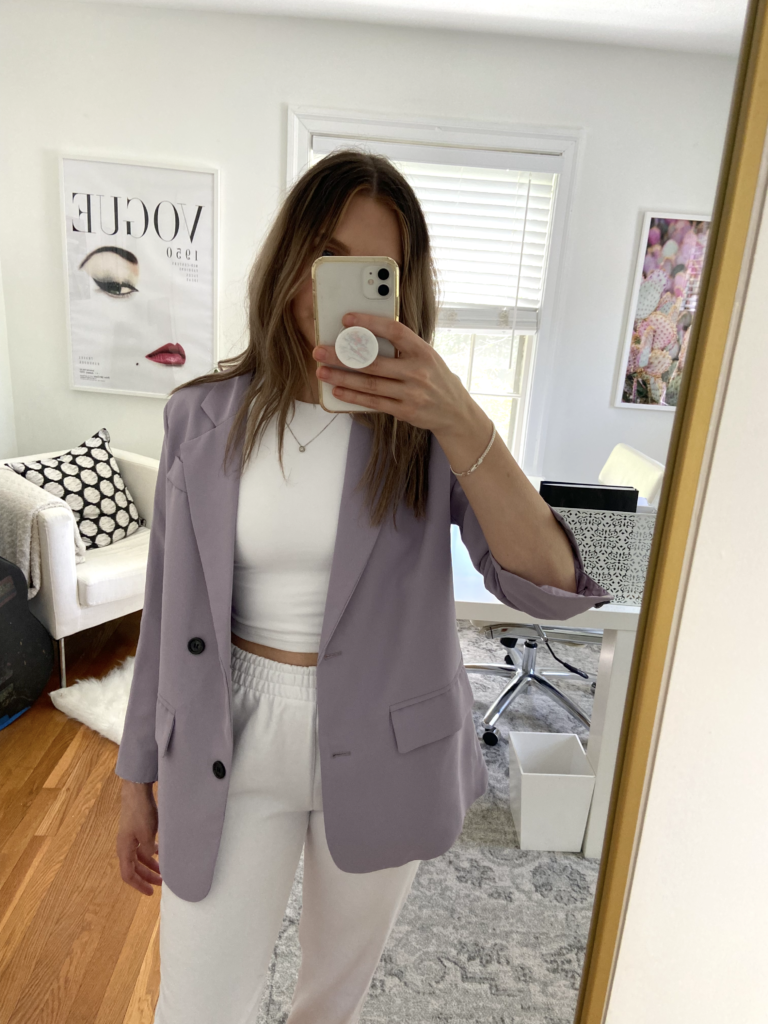 I've been gravitating toward everything purple in 2023, so I was psyched to add this lilac blazer to my wardrobe.
While I love the color and the oversized fit of this blazer, I didn't love the shape of it. It felt like it kind of hung there instead of fitting the way a good blazer should. It was unstructured and overly casual, just meh all around. Also, the sleeves on this one were way too short — a full two inches.
Weirdly, the measurements on this one were off. The website said the sleeves on this were longer than the ones on my solid green blazer, but the opposite was true. Not sure what happened but this blazer was a miss.
This is in stark contrast to the previous two blazers I tried, so just keep in mind that fit can vary a lot at the same price point and size!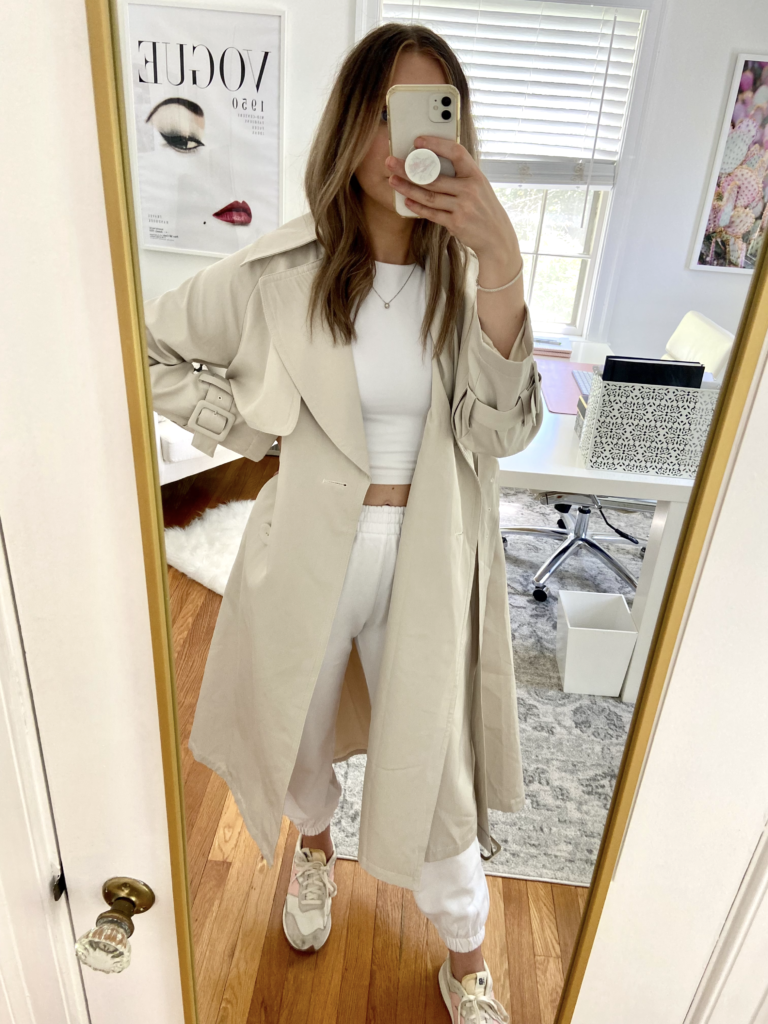 I've been on the hunt for a high-quality trench coat for ages now. Burberry is not in my budget but I love the look of a classic trench, so when I saw this one, I had to test it out.
I was floored at the quality of this piece. It's thick, weighty, and the PERFECT color. It's extremely well-made and looks 10x more expensive than it is.
The only problem is that there's a layer of pleated mesh across the back of the coat (see photo below). And despite the word "mesh" featuring very prominently in the product name, I somehow missed this detail when I placed my order.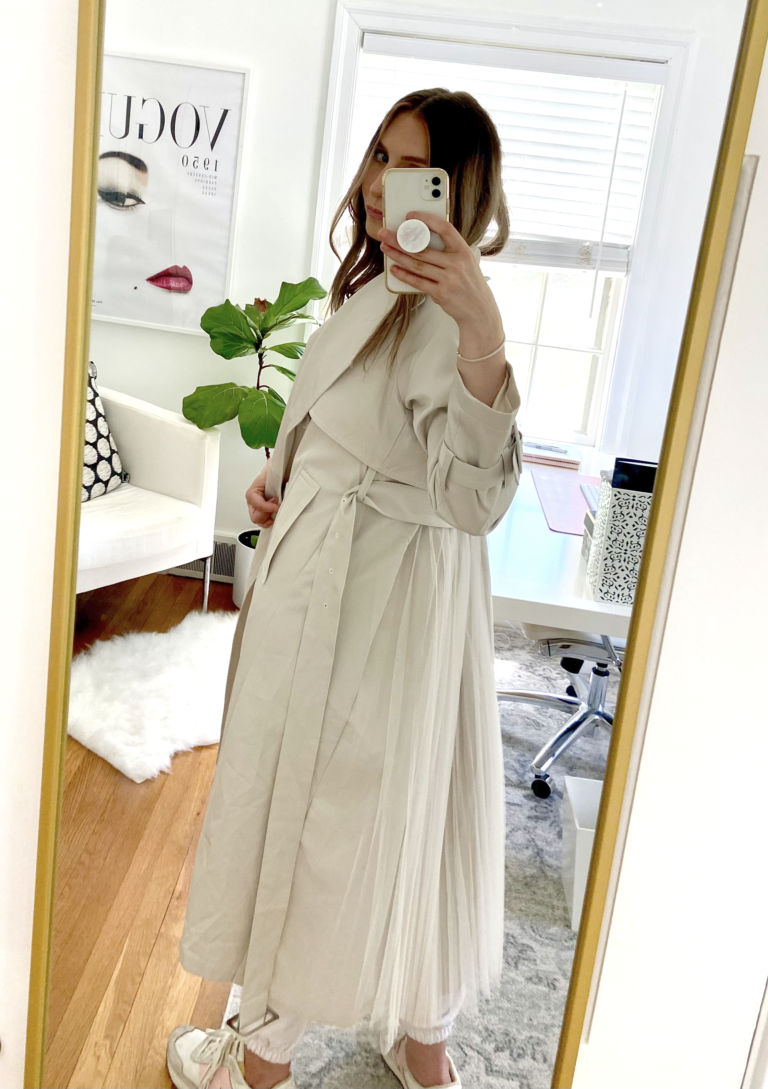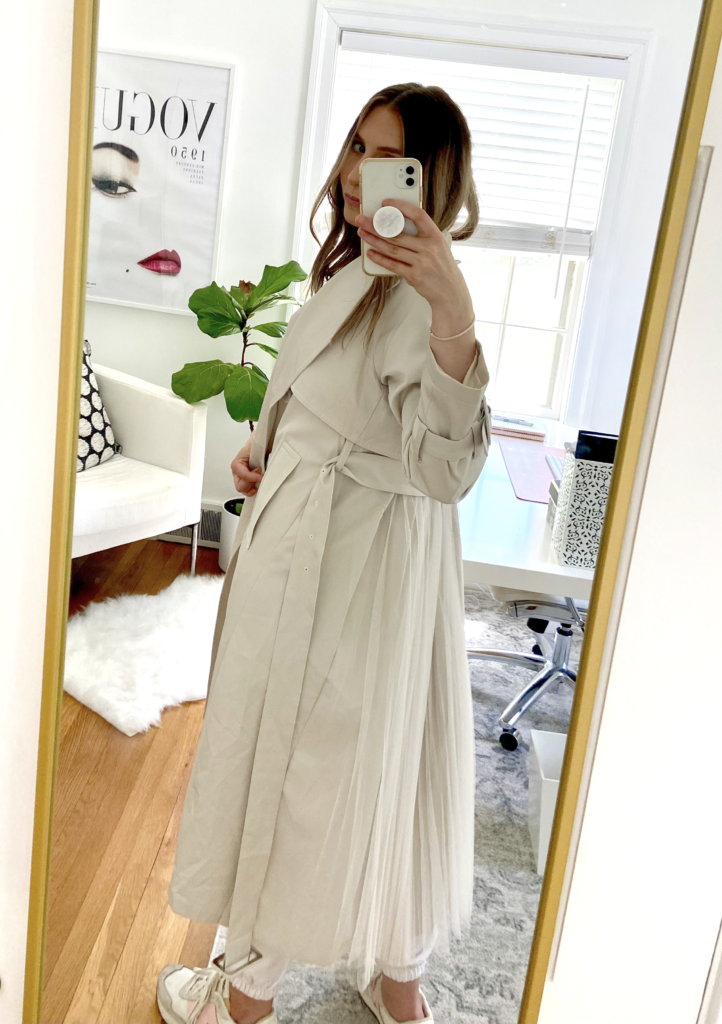 While this back detail would be super cute for someone with a girly sense of style, it's way too frou-frou for my vibe. Honestly, I'm considering cutting the mesh off because the trench is THAT AMAZING and perfect in every other way! I'm still amazed at the quality of this piece — it should cost at least twice as much as it does.
Also, for sizing purposes, I got a size M in this but I could have easily sized it down to a S; this coat runs on the roomy side.
TL;DR: Don't be like me; read the product descriptions closely before ordering. Or buy this trench if your style is girly, it's adorable!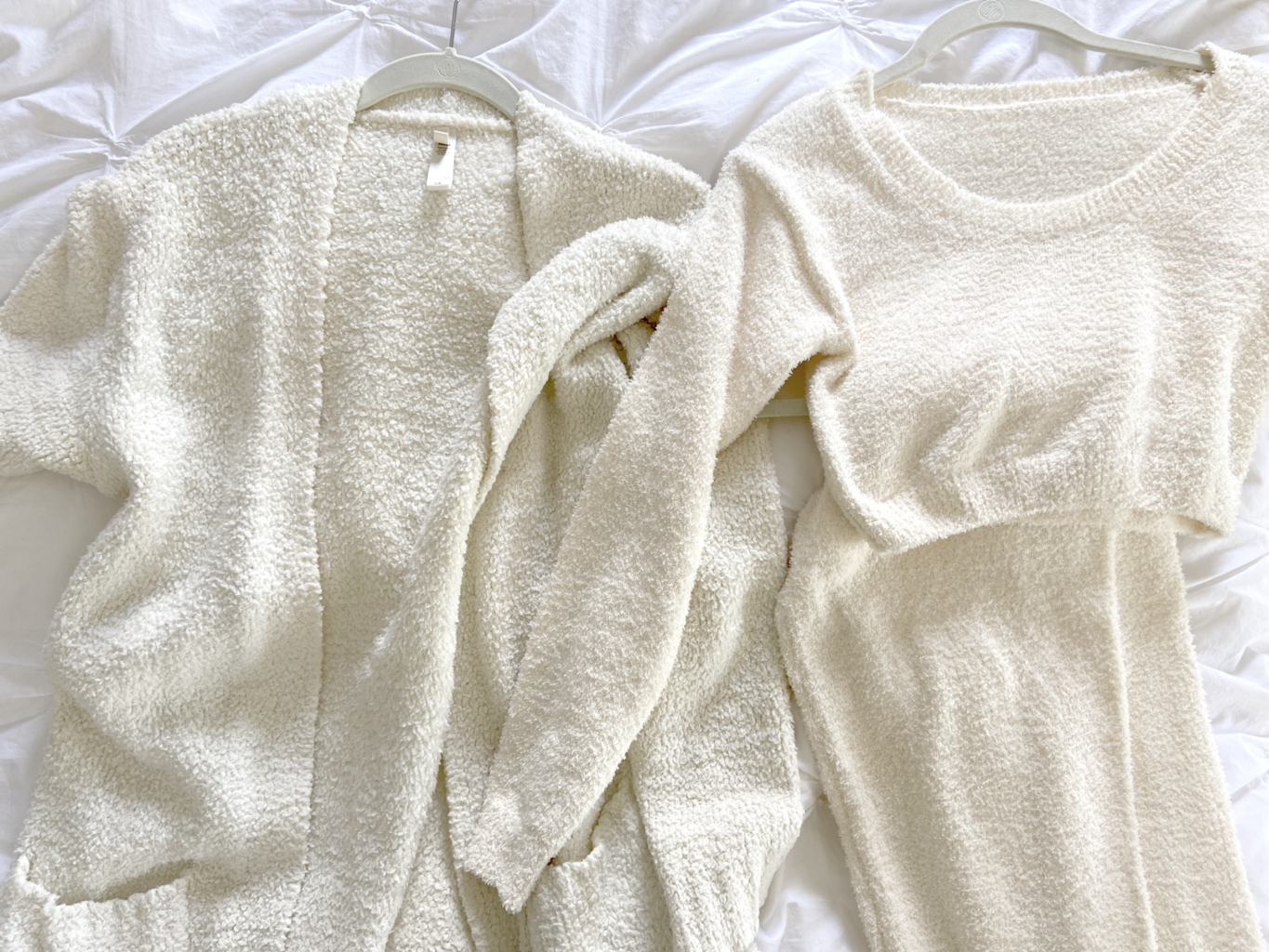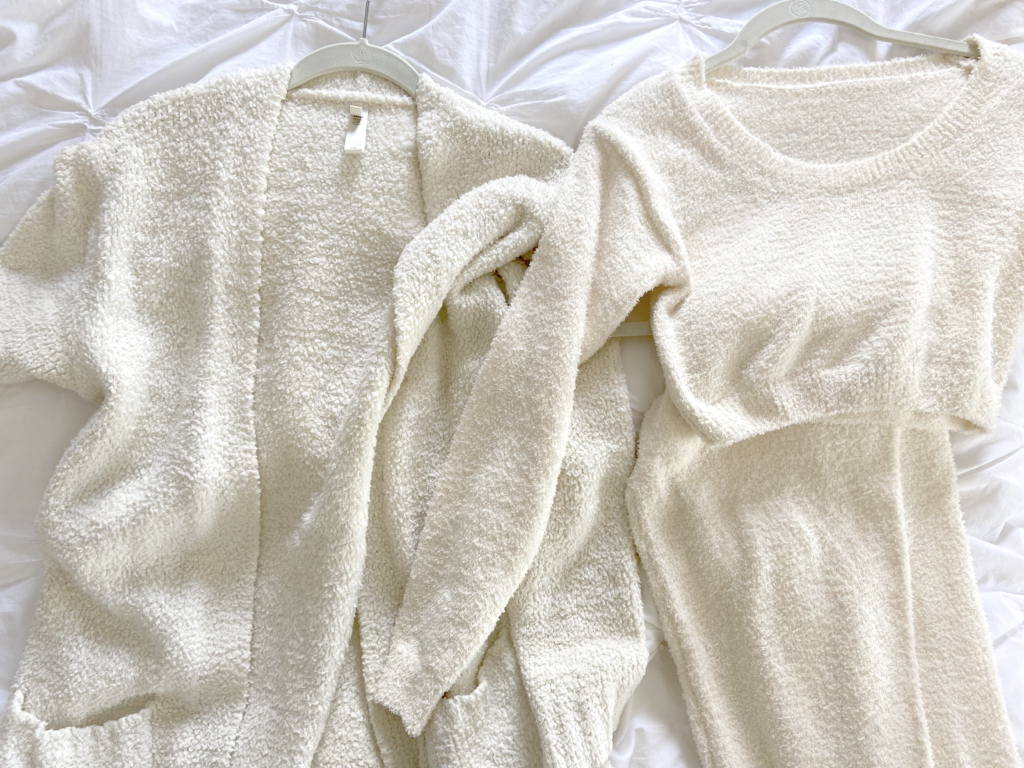 A few seasons ago, a famous celebrity-owned shapewear brand released a collection of soft and fuzzy lounge clothes that took social media by storm. This Chicwish crop top and pants set is an amazing affordable dupe for that line.
I own the robe from said celebrity brand, so I put the pieces side by side to see how they compared. (Photo above — note that my robe has been washed and dried while the Chicwish pieces have not, which is why my robe is more textured.)
While the name-brand version is a little bit thicker than the Chicwish version, the fabric is extremely close. Honestly, no one would ever be able to guess these pants and top weren't the real thing!
Sizing-wise, the pants were a little tighter than I wanted them to be, so I'd recommend sizing up in this set. (I got a S.) Luckily, there's a lot of stretch in this fabric, so they're still comfortable, just not as loose and lounge-y as I wanted.
My Overall Chicwish Review 2023
After trying their pieces, here are my full honest thoughts on Chicwish in 2023.
Chicwish is a legit site. The pieces you get are the ones shown in the photos, and while shipping takes a little longer than most US sites, it's honestly not too bad. (Everything arrived in less than two weeks for me.)
Their quality is better than I expected. I thought Chicwish was just another cheap fast-fashion site, but I was wrong. Everything I ordered is good quality and these pieces don't feel like they'll fall apart after 1-2 wears.
If you have long arms, you might have trouble with the jackets. 3/4 of the jackets I tried were fine, but the lavender blazer is honestly unwearable unless I roll the sleeves up. Pay close attention to the measurements on the sleeves! They run short.
Don't sleep on their trench coats! The trench I got was 10/10 in quality. I would easily pay twice as much for this piece; it's amazing.
If something looks like a dupe, it probably is. I was so impressed with the quality of the cozy pieces I ordered. They're virtually indistinguishable from the celebrity brand, for a fraction of the price. Their dupe game is on point!
If you have a feminine, girly sense of style, this is the place to shop. Chicwish has an amazing selection of ultra-feminine skirts, dresses, and blouses. These aren't really my vibe so I didn't order them, but if that's your style, do yourself a favor and check out Chicwish! You'll absolutely love what they have in stock.
Have you ever ordered from Chicwish?
If you're interested in checking out Chicwish, be sure to visit their website and follow them on Facebook, Instagram, Twitter, and Pinterest.
There you have it, my honest Chicwish review for 2023. What do you think of my Chicwish pieces? Would you try anything from the store? What was your experience shopping at Chicwish? Tell me what you think in the comments section down below.