The "Fabulous Find of the Week" column gives you the heads up on all the hottest, most affordable items at your favorite stores!
The exams have begun. My mind is still here on campus but my heart is already back home where I can't wait to start my summer. Don't worry everyone, only a couple of weeks left. Deep breath, we can do this!
In celebration of the upcoming season, we're featuring our favorite classic flip flops of all time, and I am beyond thrilled to share them with you. They're gorgeous, comfortable, and go with any outfit! Not to mention they're from Brazil. Who does beachwear better than the Brazilians?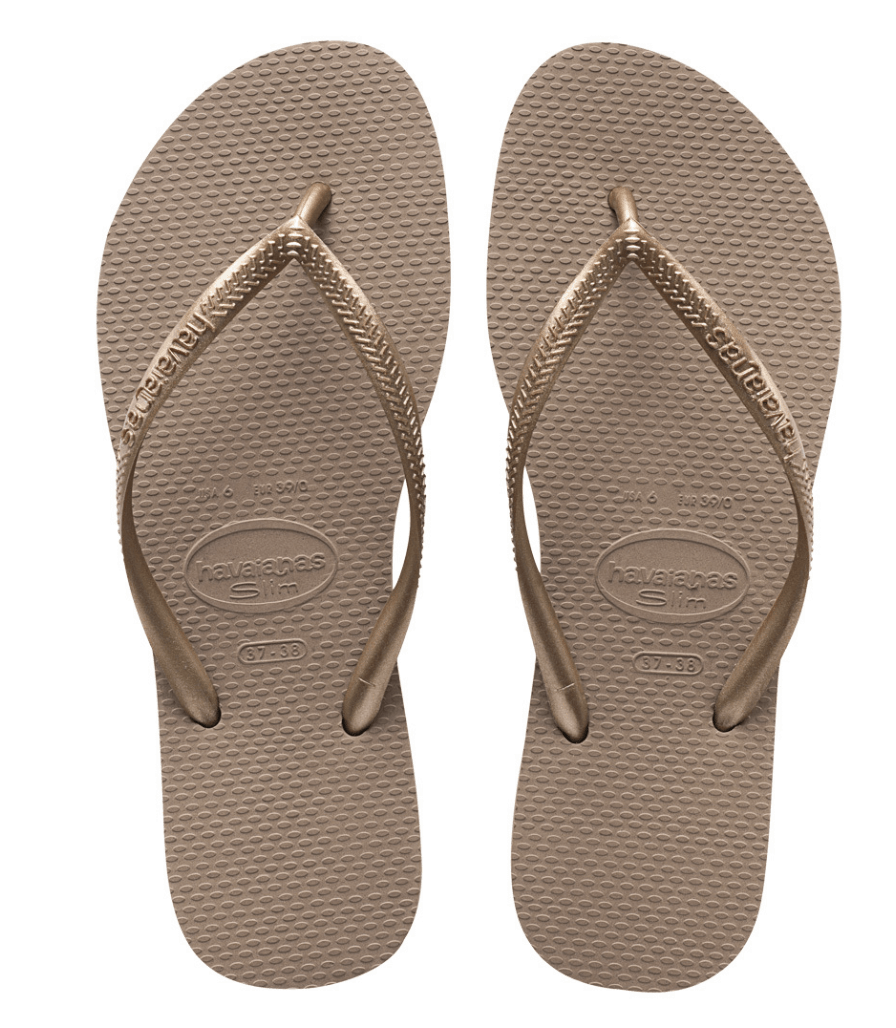 The "slim" Havaianas are by far my favorite style of flip flops in the world. They look great, stay looking "new" forever, and they'll ensure that your feet are happy all throughout the hot summer. They're also only $26 for a shoe that lasts years and requires minimum care!
Radiant in Ruffles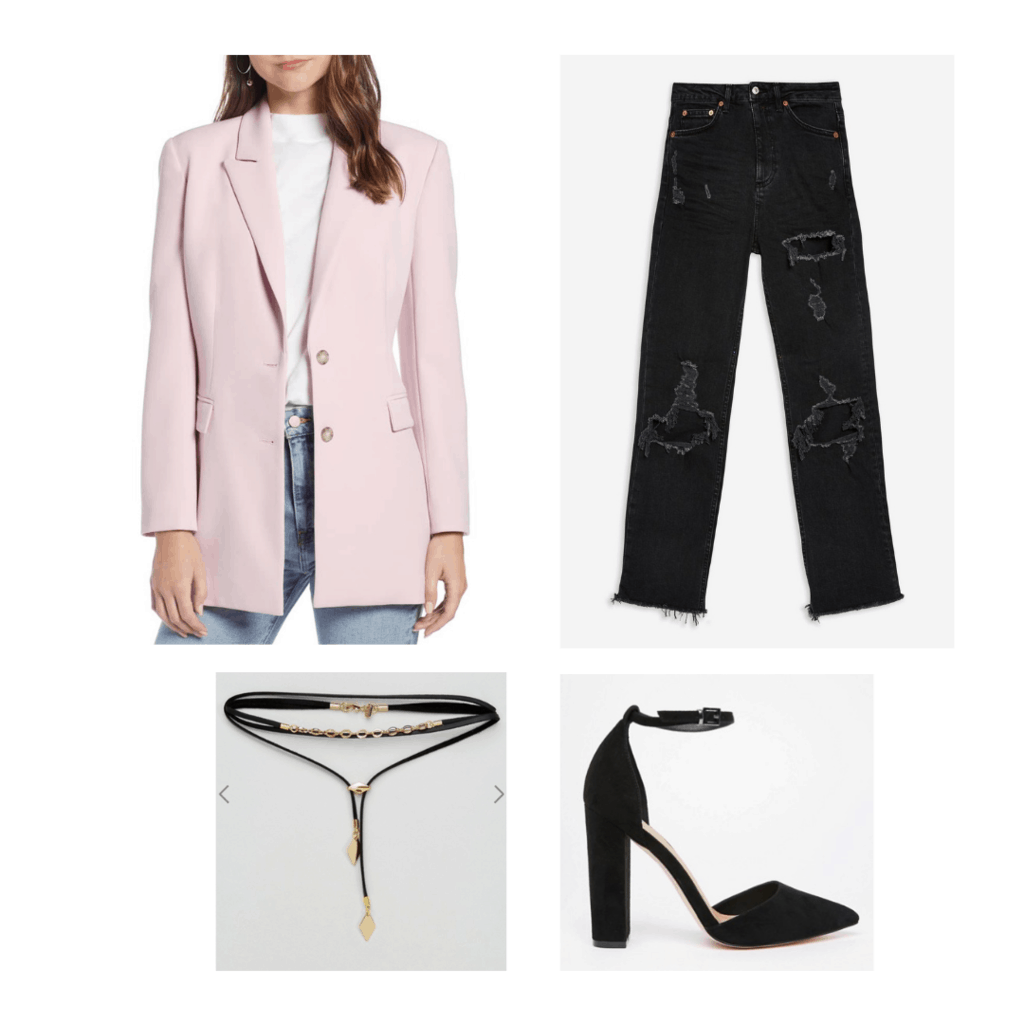 Products: Sunglasses – Madewell, Skirt – H&M, Flip Flops – Havaianas, Lipstick – Elf, Top – Gap, Hat – J.Crew Factory
This outfit is perfect for strolling around your home town or city. It's comfortable, pretty, and you can wear it around all day with ease. I adore e.l.f. lipstick; it is moisturizing and makes your lips super soft. Not to mention it's only $3. That's right, just $3 and comes in so many amazing shades! (For more on this lipstick, see our full guide to elf cosmetics best products!)
I am in love with the straw hat. It's one of those classic accessories that goes flawlessly with any summer outfit. It'll keep your face protected from the hot sun, and its elegance truly lies in its simplicity.
Polka Dot Stunner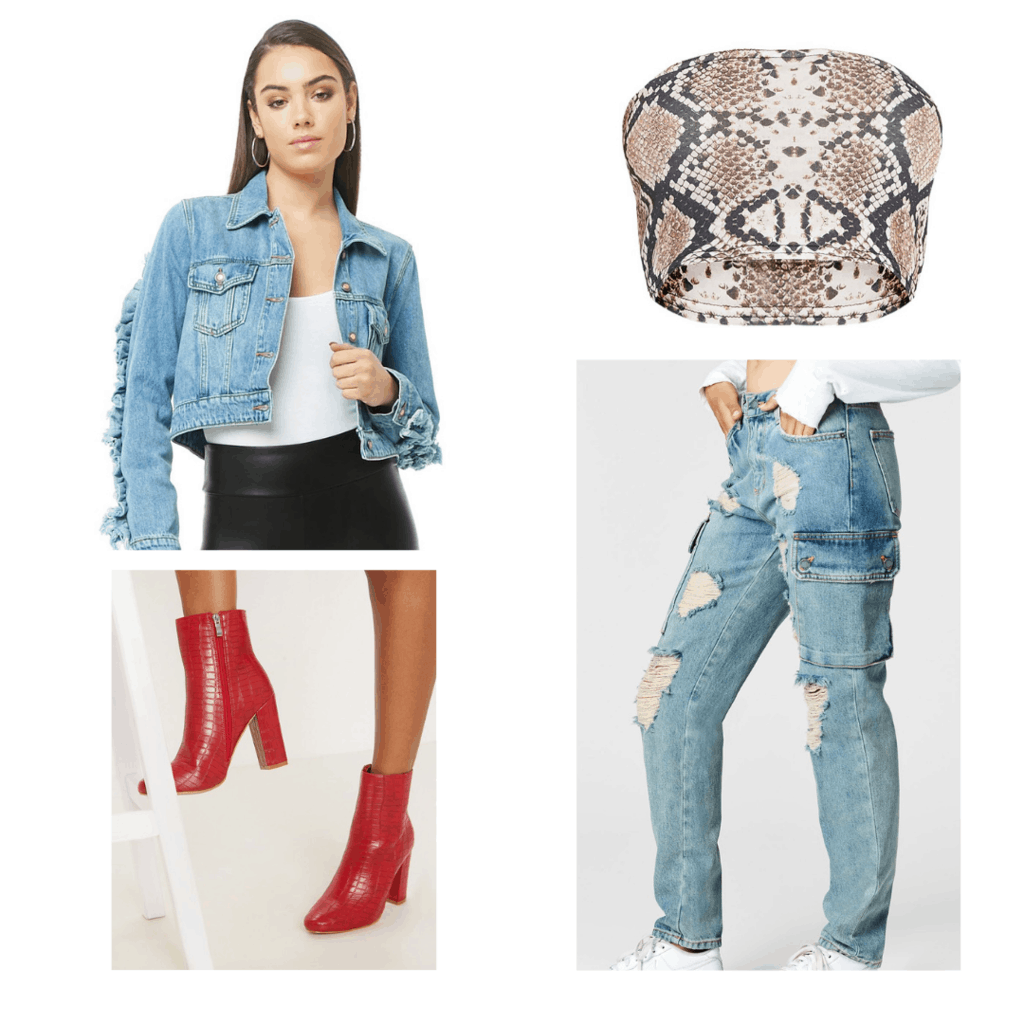 Products: Tote bag – Gap (Stein Mart), Dress – Madewell, Sunglasses – Tory Burch (EZ Contacts), Foundation – Shiseido (Macy's), Flip Flops – Havaianas
This look is perfect for going to the beach. I love how sweet and stylish the dress is. Since it's so simple, it can be used for a wide range of occasions. The tote bag brings a much-needed pop of color and print to the whole outfit and really ties it together.
I'm a huge fan of the Shiseido foundation. Not only does it keep your skin glowing but it also protects you from the sun. It is SPF 42 (way higher than most foundations), which will ensure you have a fun and safe day at the beach. Remember guys, skin care is super important especially during this hot season.
Blue Beauty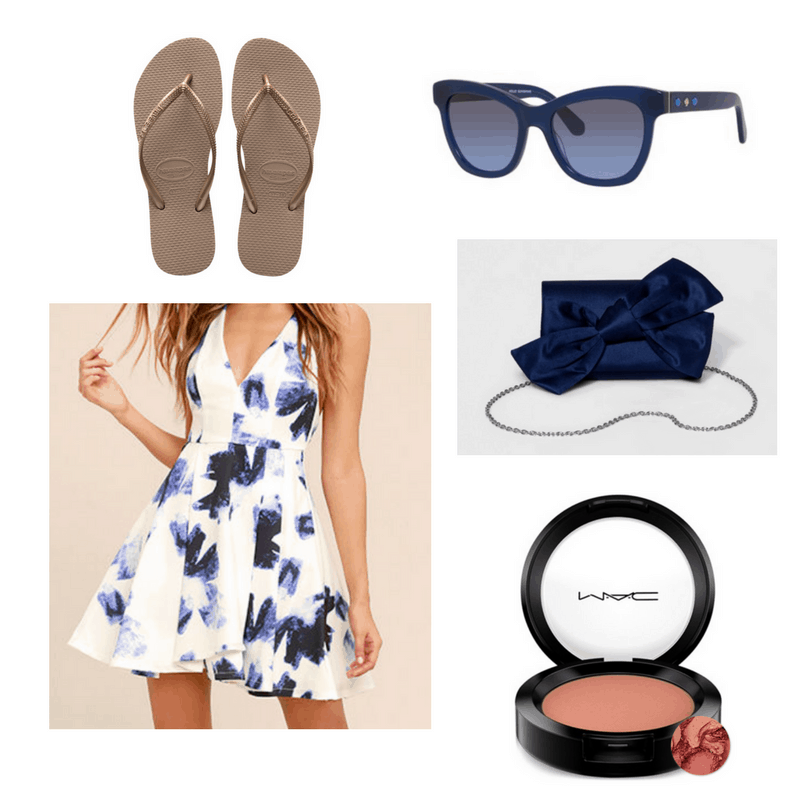 Products: Clutch – Estee & Lily (Target), Flip Flops – Havaianas, Dress – Lulu's, Blush – MAC (Macy's), Sunglasses – Kate Spade (EZ Sunglasses)
This is the perfect look for grabbing dinner with friends. What I love about this dress is how easily it can be dressed up or down. With these flip flops, this outfit is great for a simple seaside dinner with friends. With heels, it could be great for a night out or a date.
I adore the new Estee & Lily collection of clutches that just came out at Target. They're all a great value and incredibly pretty. This lovely bow clutch is from the line and looks fantastic with the outfit. I would recommend checking them out if you want something high quality for not much money!
What did you think about this week's fabulous find?
Do you like these flip flops? What are your favorite Havaiana styles? What are your favorite summer trends? Start the convo below!