This is a sponsored post written by me on behalf of Kohl's. All opinions are 100% mine.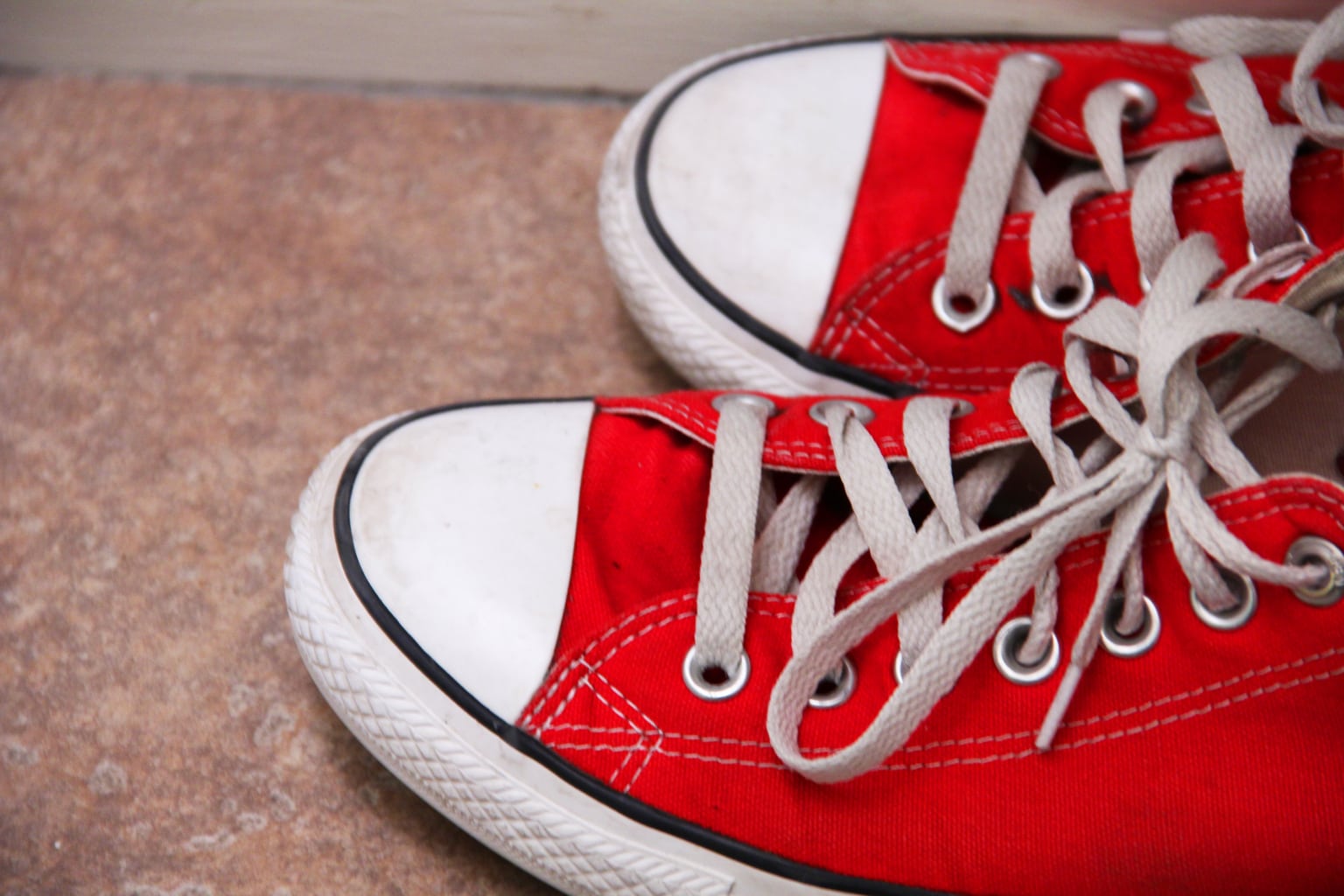 Welcome to the second part in our Back to School with Kohl's.com series! Click here for part 1 in case you missed it.
The trend of wearing workout gear in non-athletic settings has taken college campuses by storm. Students everywhere are rocking sneakers, hoodies, and more for both the gym and class.
However, for those who aren't into wearing full on workout gear to their morning lecture, I highly recommend the "slightly sporty" look instead.
The slightly sporty look is a cousin of athleisure but with a more distinct style. Workout gear, the core of athleisure, can often be expensive, but many "slightly sporty" pieces can be found right in the normal college student's closet.
Interested to see what they are? Keep reading!
Hey There, Sport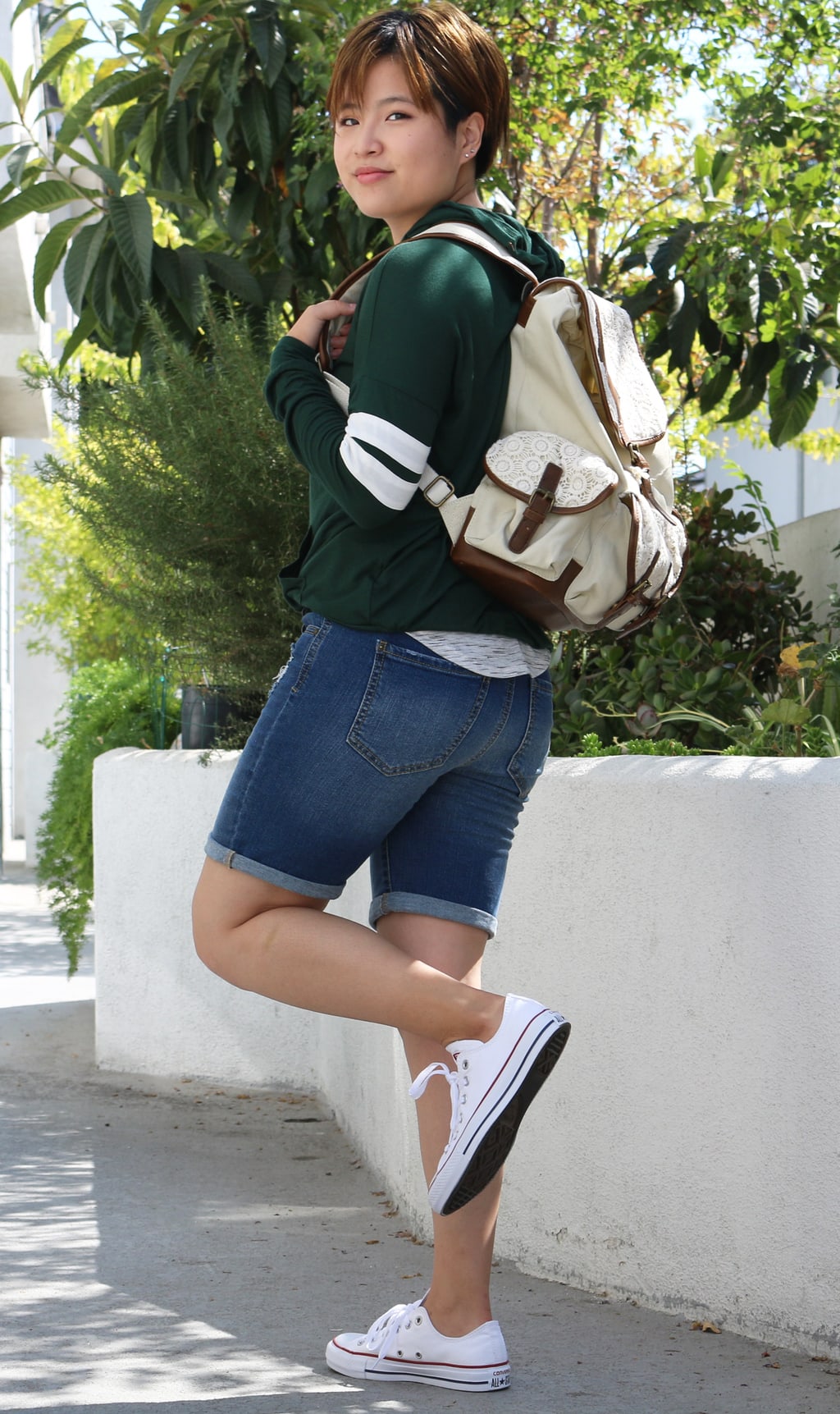 This outfit gives off that boyish, sporty look that lies somewhere between "I've gotta go to practice" and "I'm cute."
Let's Break it Down…
Top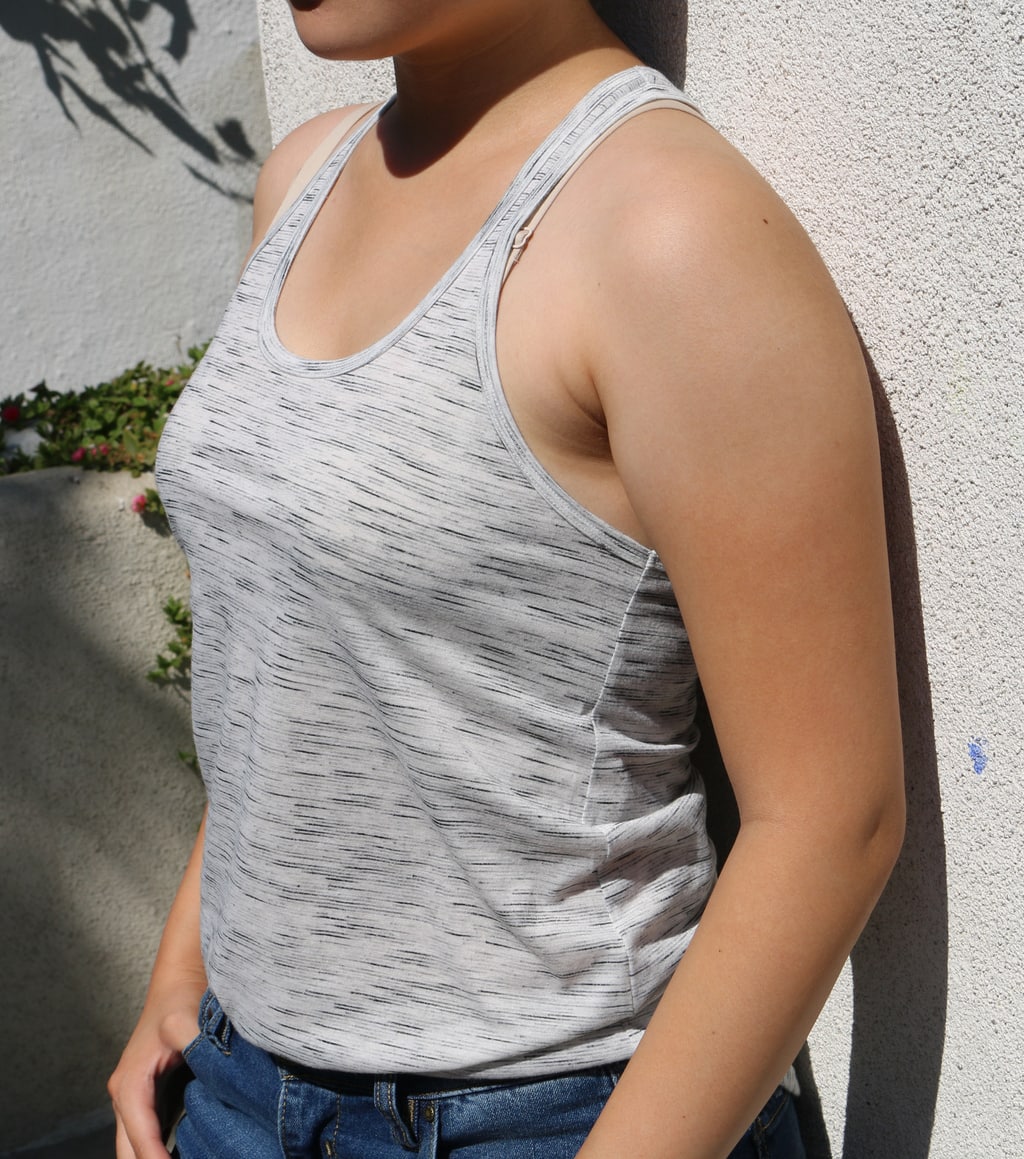 When I meant sporty, I really meant sporty. SO's Perfect Active Racerback Tank has that slight athletic feel due to the racerback but it doesn't scream workout gear like most athleisure items.
Now, light colored clothes aren't the best in crazy hot weather due to them showing sweat, but this tank didn't show any of my, uh, perspiration areas even in 90 degree heat. Even splashing some water over it didn't change its color! Benefits of athletic wear, my friends.
I love the texture of this top; the design adds some dimension to keep it from being too plain. It's also long enough to be lightly tucked in to your jeans. Perfection!
Pants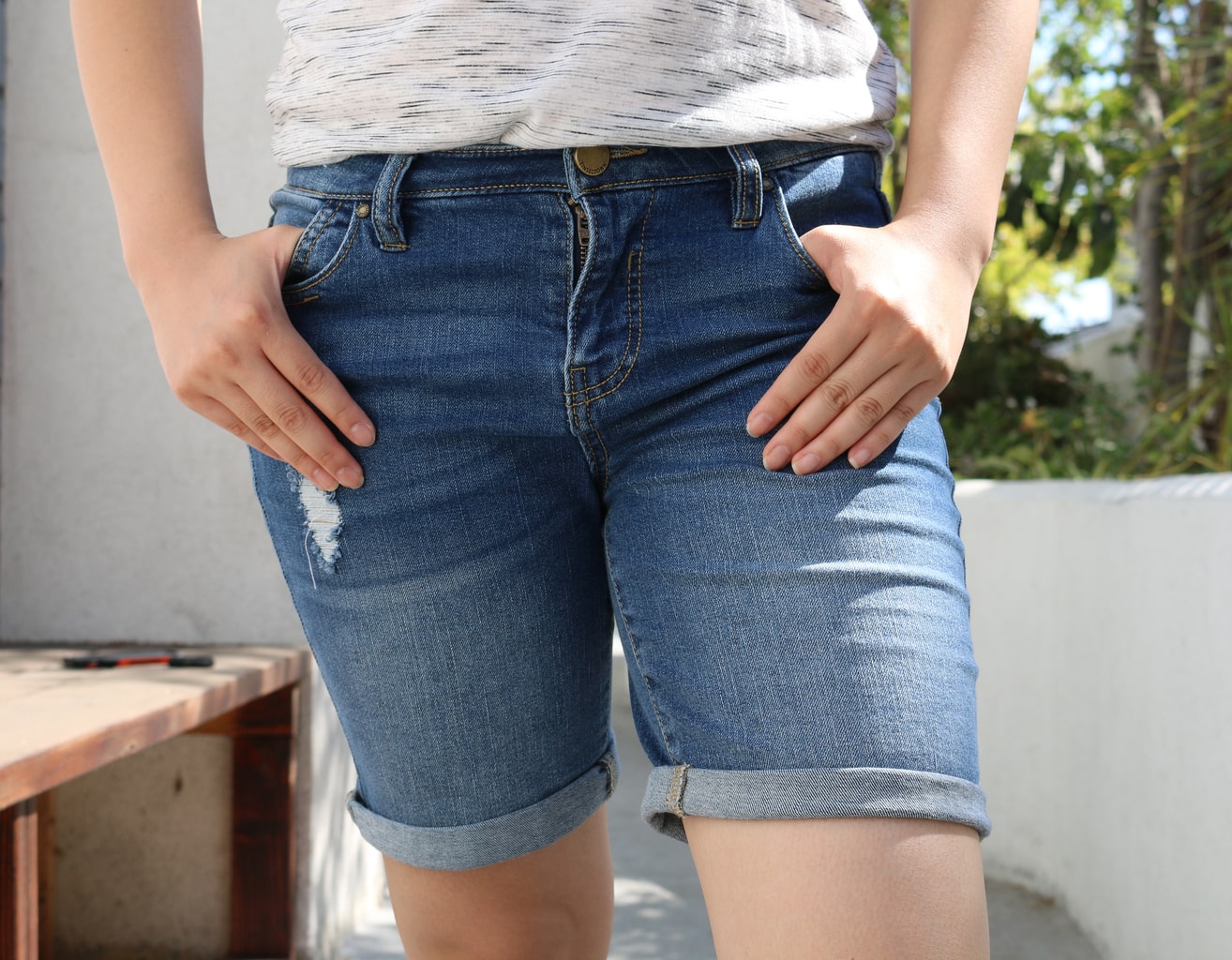 If you want to look less I-hit-the-gym-every-day and more cool-sports-kid, I recommend wearing at least one casual piece.
In this outfit, I wore Tinseltown's Bermuda shorts to contrast the sportier feel of the racerback tank. Bermuda shorts are like the lovechild of cargo pants and jeans, a blend of comfort and social acceptability.
These shorts are ideal for fall – they give you a little bit more coverage than your regular cutoffs but still feel warm weather-appropriate.
Some women may hesitate to wear Bermuda shorts since they're worried the length won't be flattering, but honestly, these are super cute. And really really comfortable. Seeing as how I saw Bermuda shorts for women everywhere in the Kohl's store, it's safe to say that it's a continuous trend!
Outerwear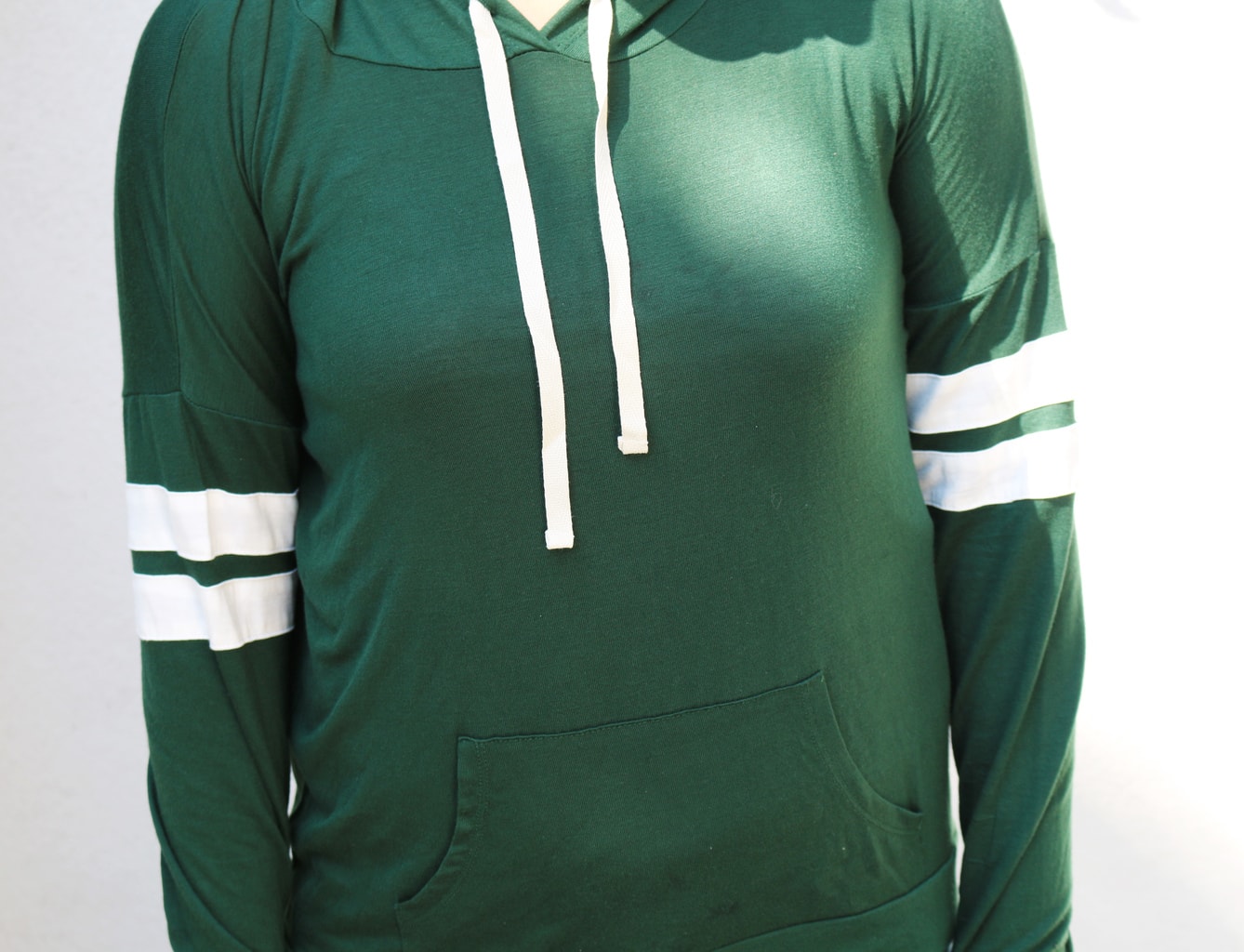 Sweatshirts are essentially hugs in a bundle of fabric – it doesn't get more fall-cozy than this.
It's difficult to find a hoodie that meets in the middle, combining both comfort and style. This Pink Republic varsity sweater, however, really does fulfill those needs.
The material is pretty thin so you can just throw this on even on sunny days or use it as a layering piece on colder days. It's also super soft and falls nicely on the body's curves.
Though a plain hoodie has its own charms, the cute varsity stripes give this one some extra style and seriously sporty vibes. Love it!
Sneakers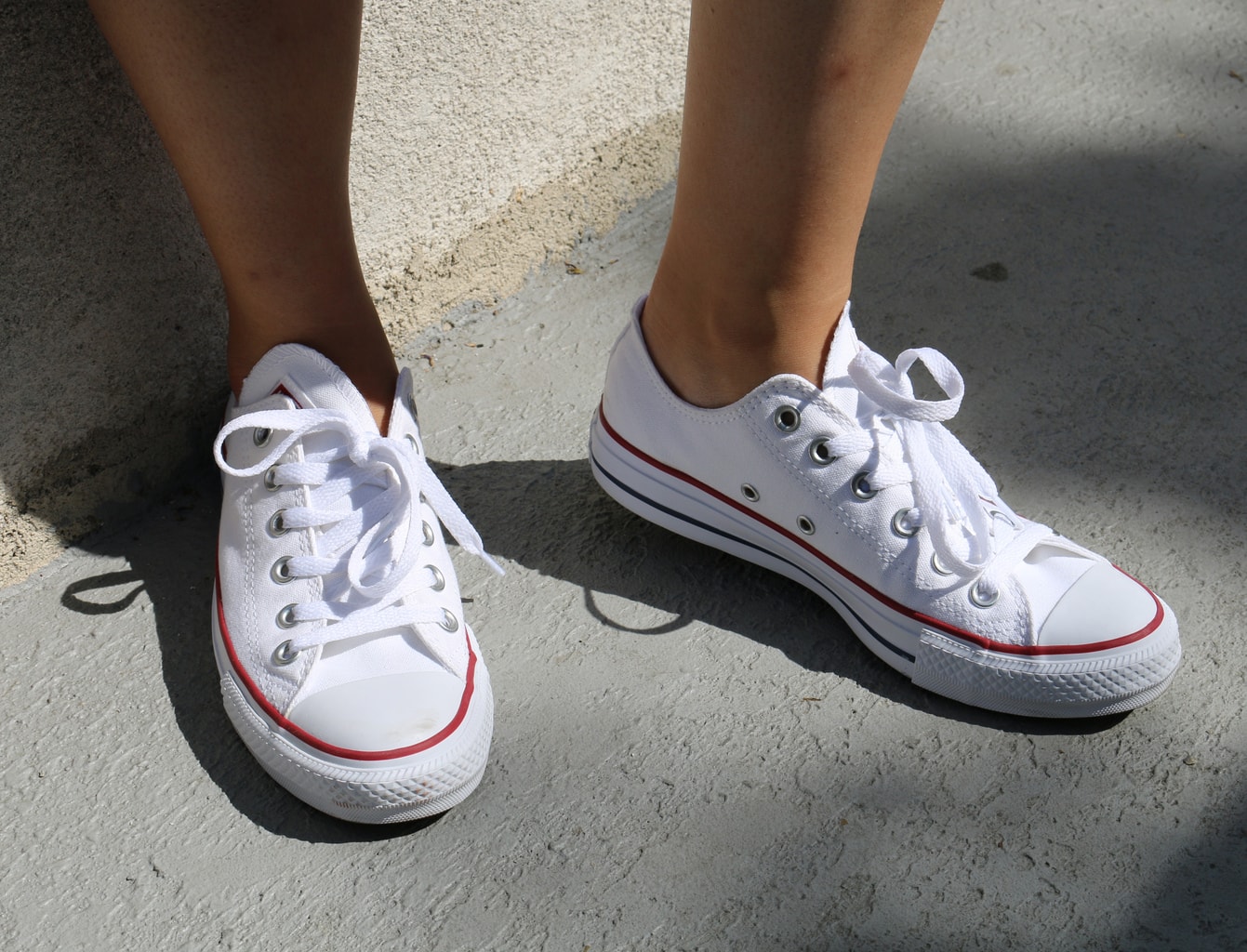 Sneakers are absolute must-haves for sporty fashion. I've brought back the trusty Converse-All Stars from the previous post for this outfit. The white shoes match with the white stripes on the sweater, giving off a clean, fresh feeling.
Backpack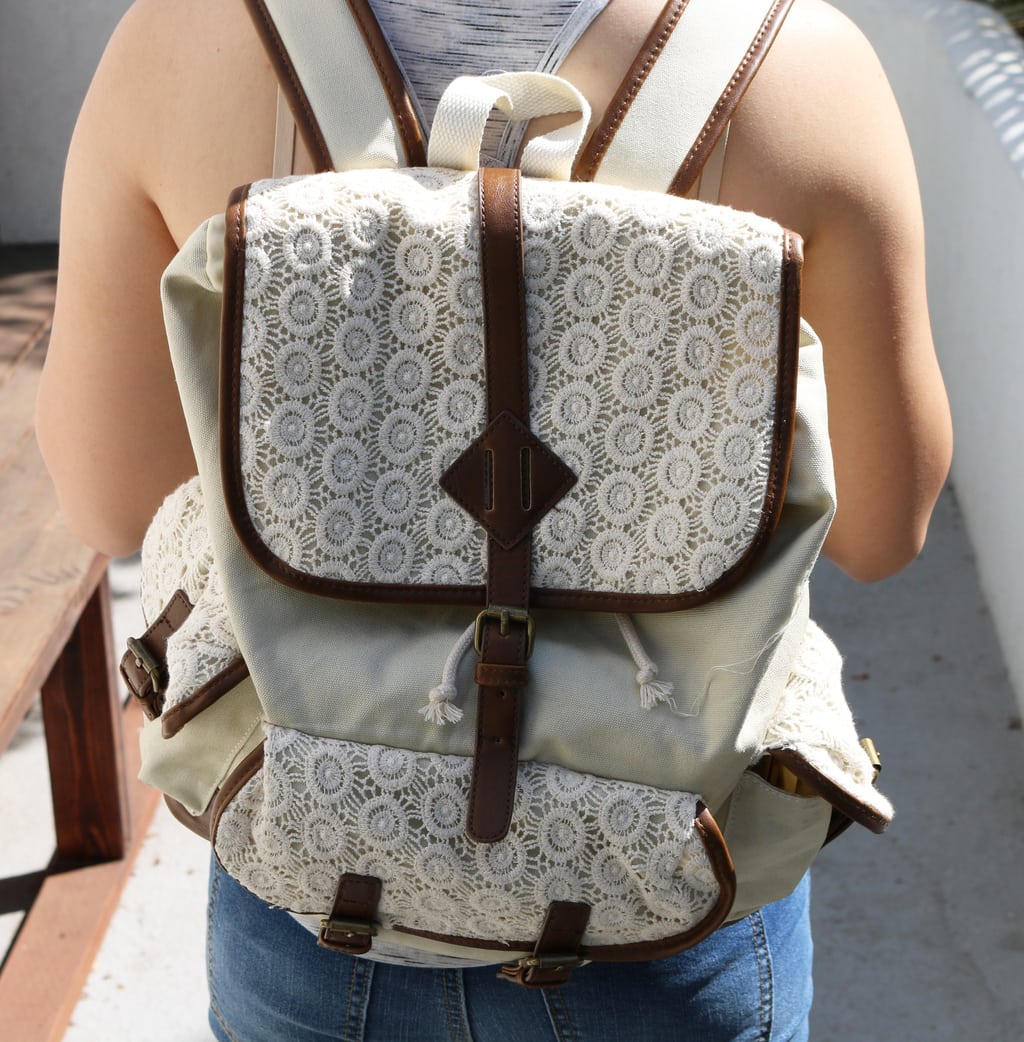 I didn't expect backpacks to be such fashion items in college, but everyone on campus seems to have a unique backpack. The rucksack's cute shape and design makes it a popular choice for many college students, so Mudd's Rupsack in Natural is a perfect way to stay in style.
A backpack should go with every outfit and the beige color of Mudd's backpack assures that it will. In addition, the rucksack's adorable crochet design will catch the eye of every passerby.
The side pockets as well as the zippered pouch on the outside are also great for storing your small items. No need to worry about fumbling through your backpack for your phone anymore!
Should I Really Try Out the Sporty Look?
Some women may hesitate to try the sporty look due to their fear of looking too casual or sloppy. But don't be afraid of trying out it out! Though certain items can look dressed-down, if you focus on the details, you can combine style and comfort for the perfect back-to-school look.
Shop Kohl's Back to School
If you want to step up your back-to-school wardrobe, click over to the Shop Kohl's Back to School section. Also, be sure to take a look at the Kohl's Juniors Apparel Page.
You can also check out their hashtag #BigPlans on social for pictures of people rocking their collections!
Your Thoughts?
What do you think about this outfit? Do you like wearing a sporty look? What type of back to school outfits do you prefer?
Please let me know in the comments below!
Disclosure: This post was sponsored by Kohl's. The opinions, as always, are our own. For more information, please see our Disclosure page.