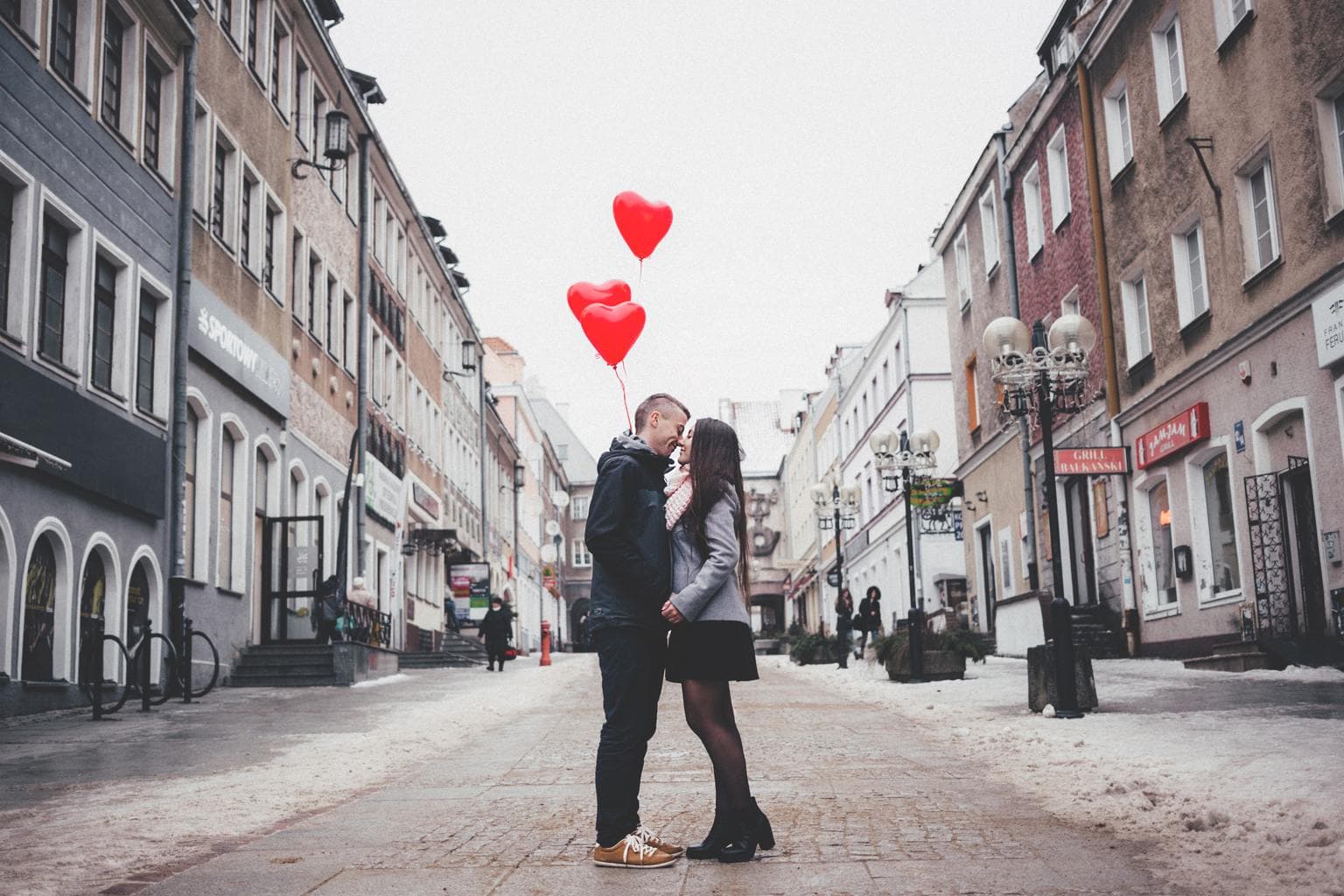 Dates can be tons of fun — whether it's a chill walk through a park, great food at a cute restaurant, ice skating, or going to see a show (or any other date ideas — see our list for more), they're a great opportunity to dress up, look cute and spend some time with (hopefully) great company!
But all the fun stuff aside, they can be filled with pressure. When it comes to what to wear, how to act (and avoid any awkwardness), whether or not to kiss your date, there are just so many factors to consider!
In order to help you through one of those things, I've created a step by step guide to getting (physically) ready for a date night!
Step 1: The Clothes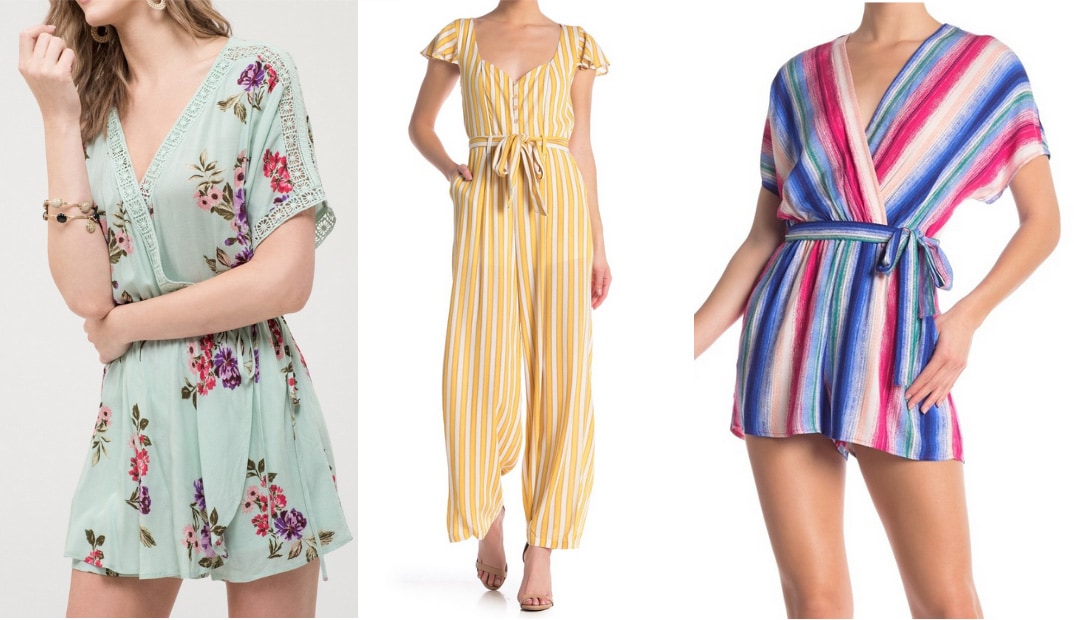 Products: Floral romper – Blu Pepper, Striped romper – BE BOP, Striped jumpsuit – June & Hudson
In my opinion, if you aren't comfortable in what you're wearing, you're not going to have as much fun as you possibly could. How is your date going to get to know you if you're fidgeting uncomfortably all night?
My go-to for any date night activity is a romper or jumpsuit (depending on the weather of course). Not only are these fashionable but they're so comfortable and versatile! No matter where date night takes you, a romper or jumpsuit is a great choice.
Related reading: 6 Perfect Outfit Ideas for Your Next Date Night
Step 2: The Shoes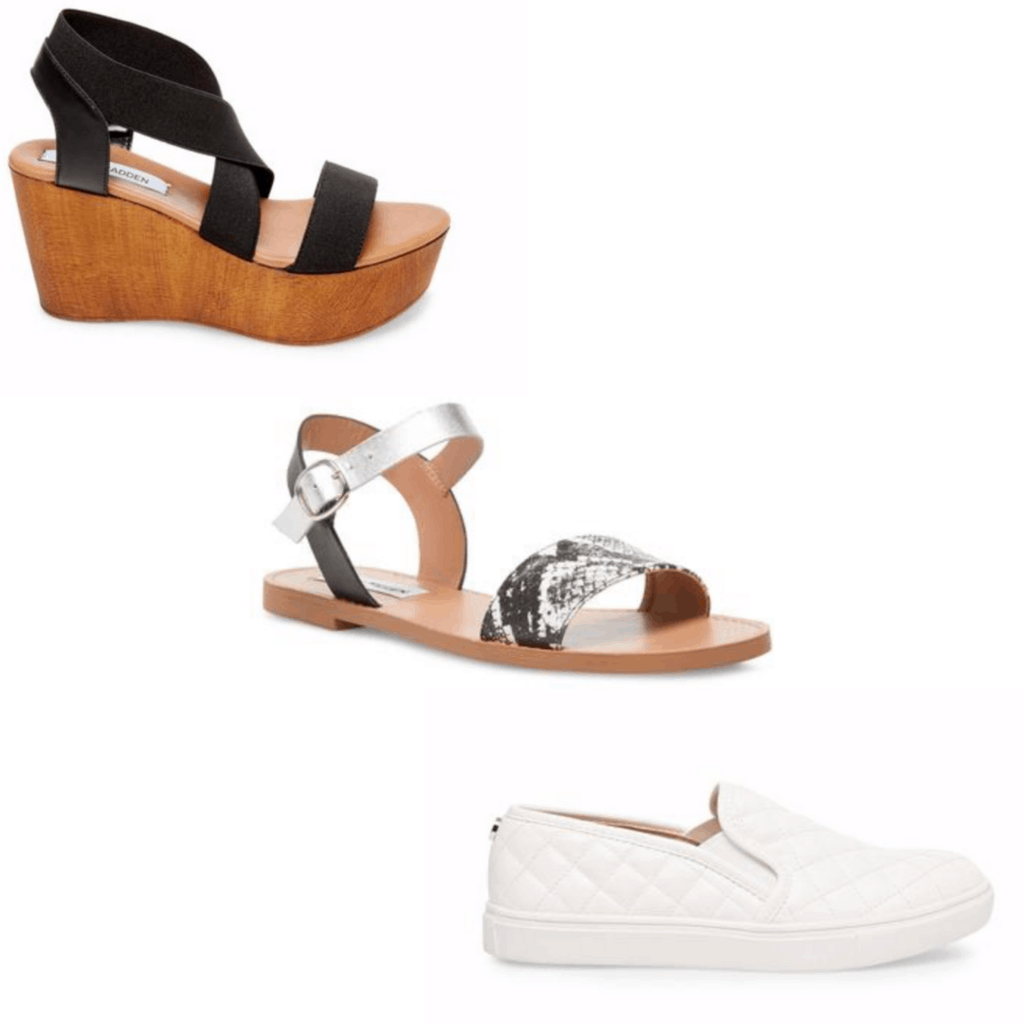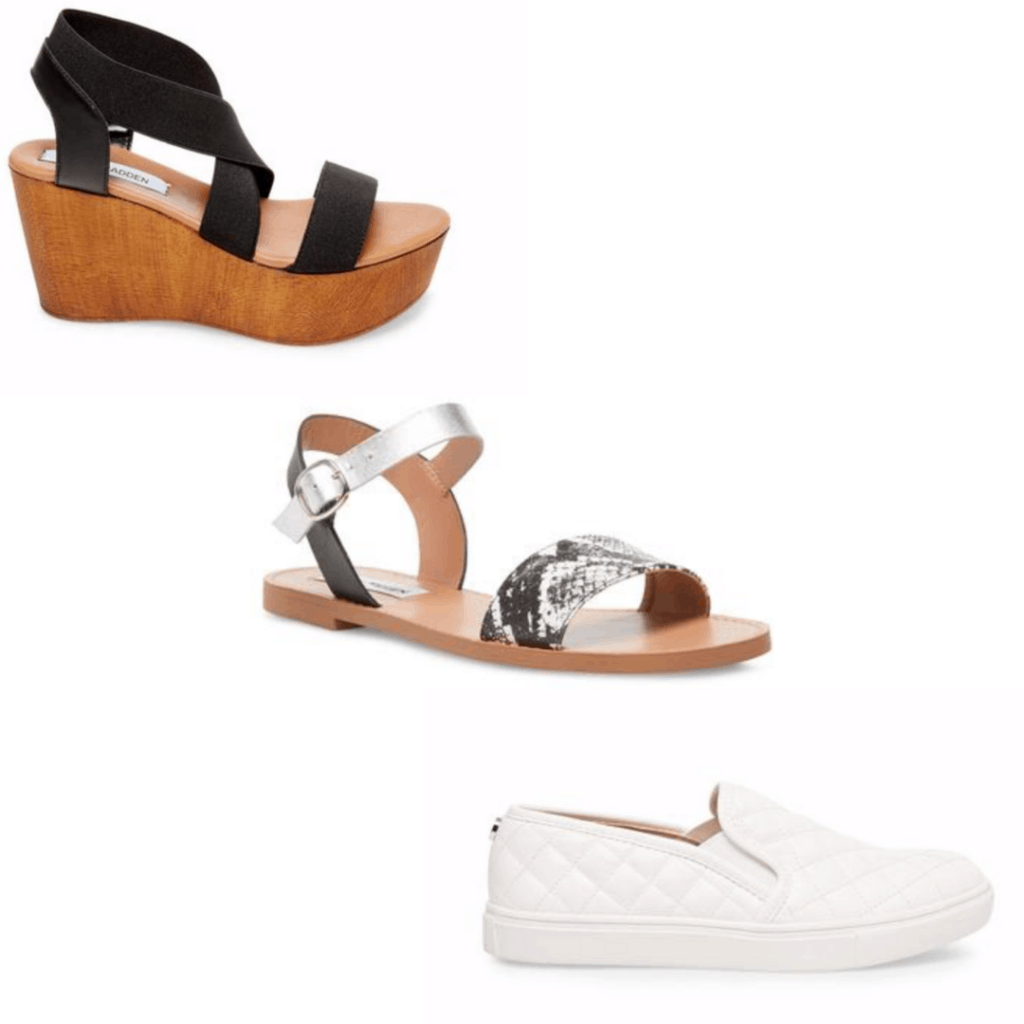 Products: Black wedges – Steve Madden, Sandals – Steve Madden, Sneakers – Steve Madden
The other key to comfort is making sure your feet are well taken care of. If there's lots of walking involved in your date, don't kill your soles in heels! There are plenty of cute shoes out there that are going to be much more forgiving and comfy.
Of course, you don't want to compromise on cuteness, and you don't have to! Any of these above options would complement any outfit beautifully.
Step 3: Accessories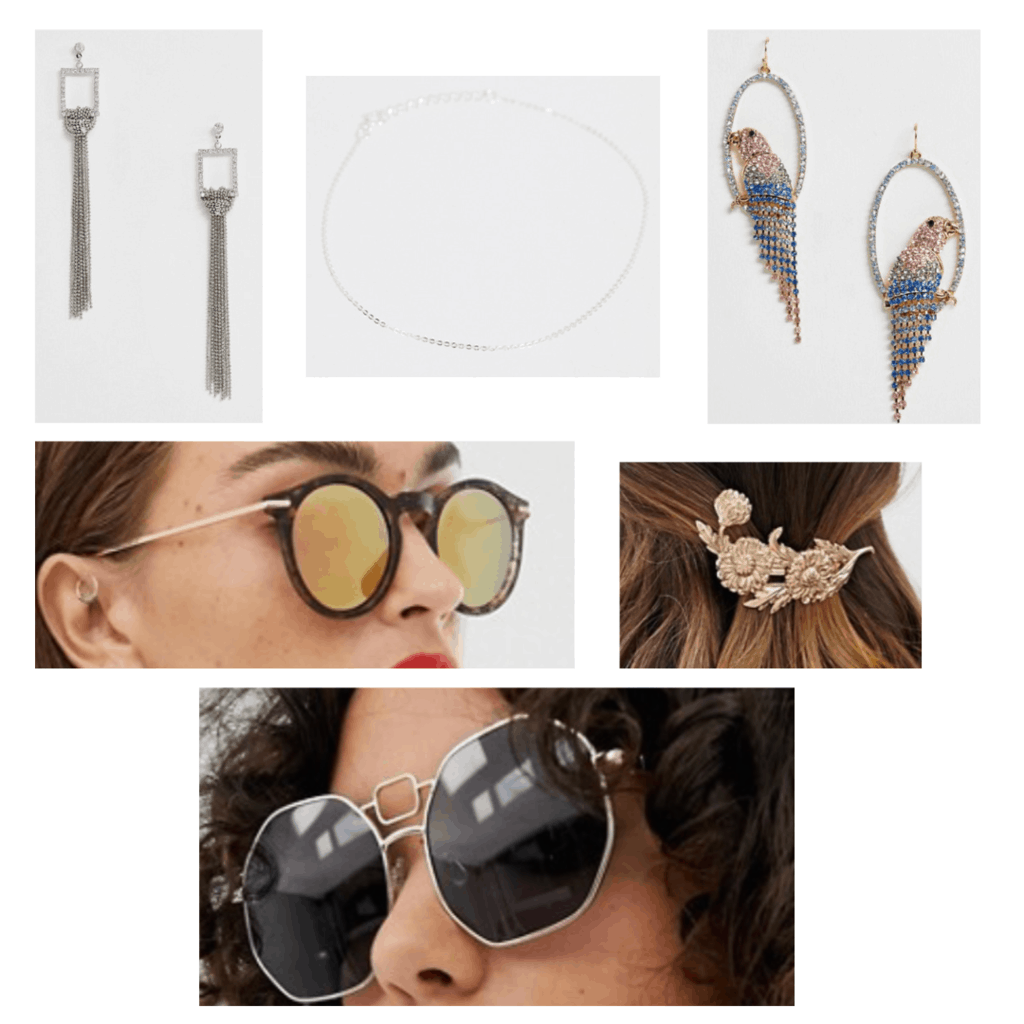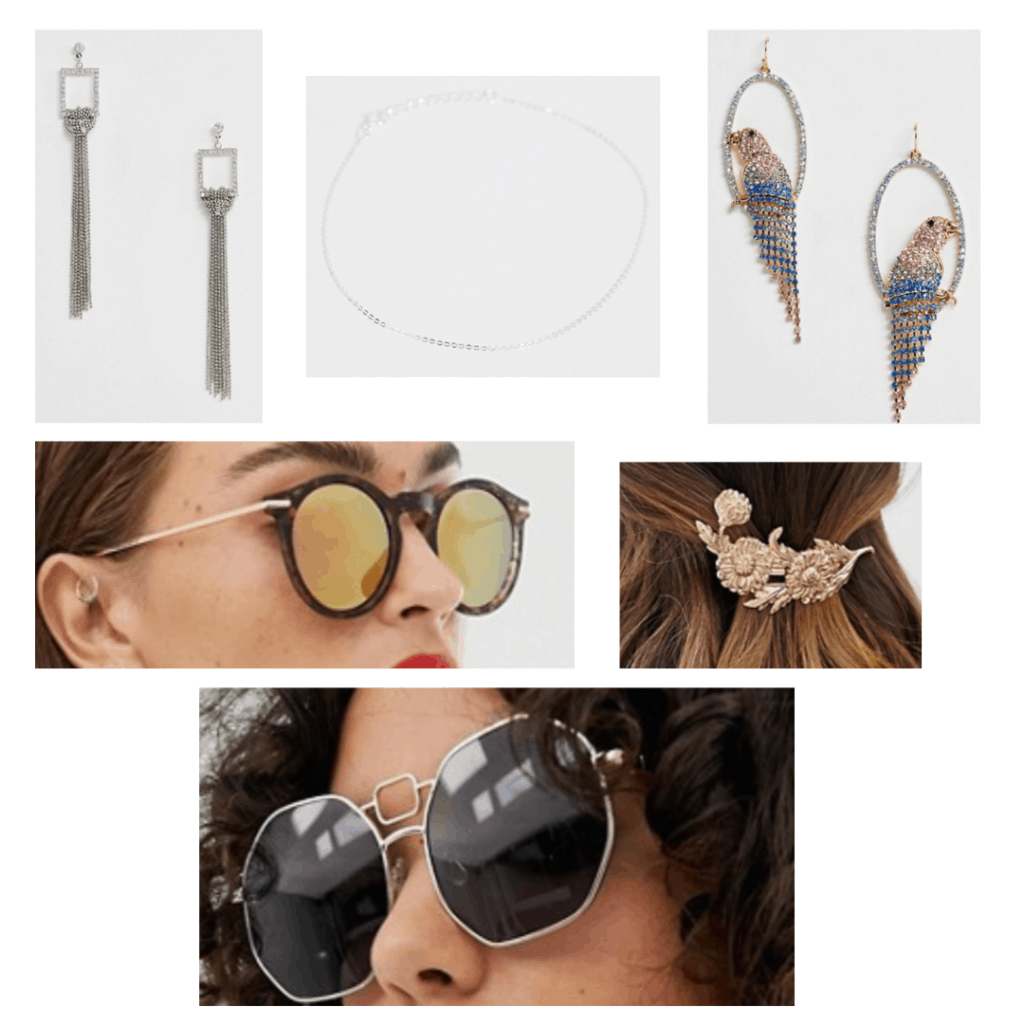 Products: Hanging earrings – True Decadence, Anklet – Kingsley Ryan, Bird earrings – ASOS Design, Sunglasses – ASOS Design, Hair clip – ASOS Beret, Hexagonal sunglasses – ASOS Design
One of the biggest mistakes I always make is to underestimate the power of the accessory. Whether it's with big, bold sunglasses or a subtle, simple anklet, accessorizing is key to making any outfit really come together. Plus, the plainest of clothes can look incredible with a pair of statement earrings paired with them.
Don't neglect your accessory game for date night — it's key.
Step 4: Makeup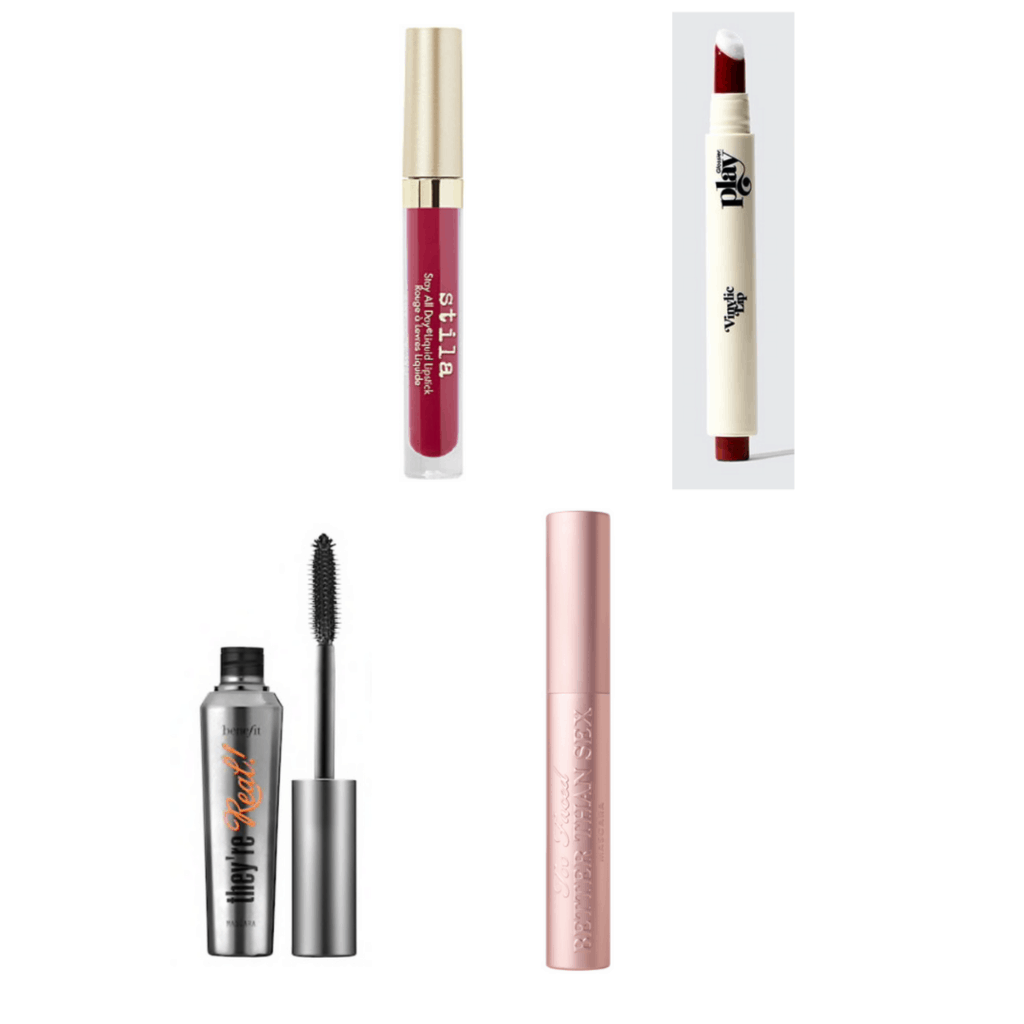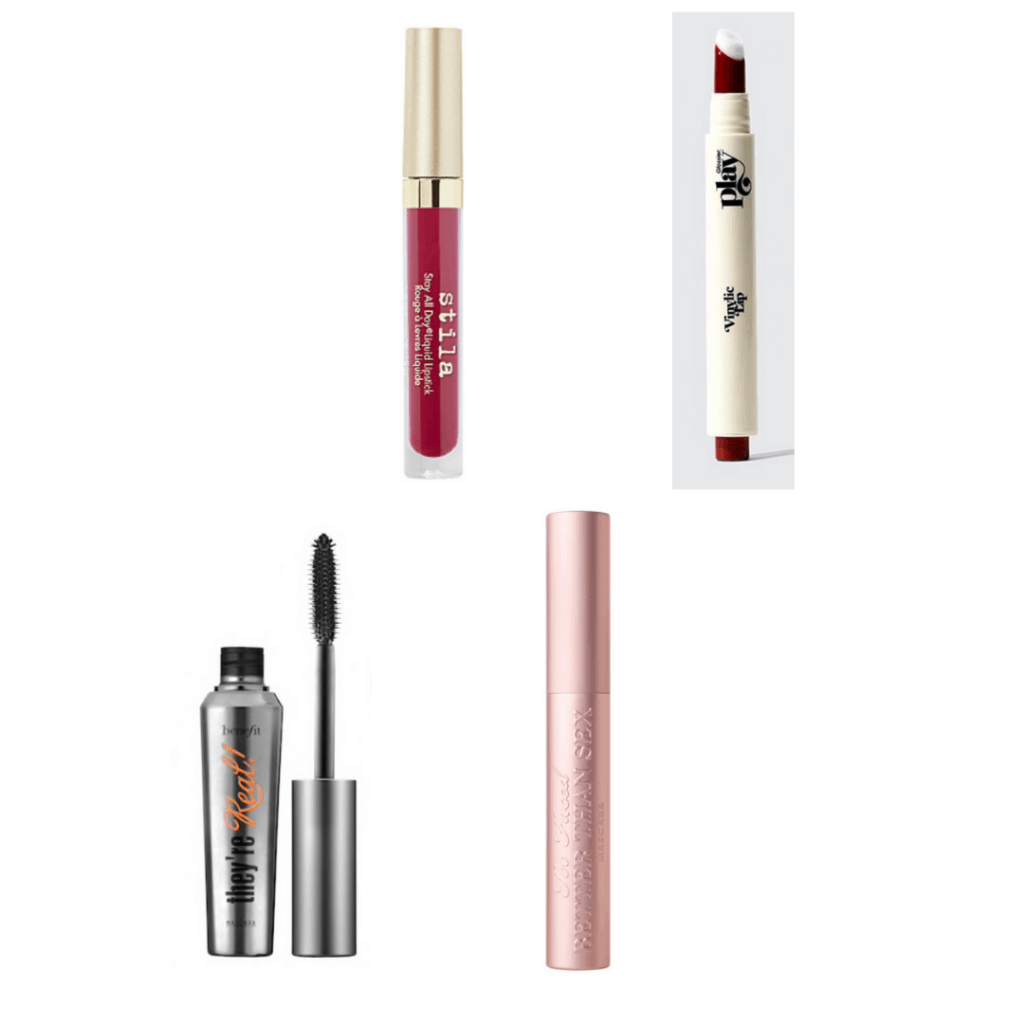 Products: Mascara – Benefit, Mascara – Too Faced, Liquid lipstick – Stila, Lip stain – Glossier
Date night makeup can range from bright and flashy to toned down and almost natural so the options are truly endless. (And I'd like to add that no makeup can sometimes be the best look of all!)
Two things that I always like to emphasize for date night are my lips and eyes; I prefer lip stains and liquid lipstick to a traditional stick because I find them more long lasting and in terms of stains a little bit gentler and more natural on the lip. Your eyes are where your date will most likely be intently gazing, so why not frame them with some volumizing mascara?
Step 5: Hair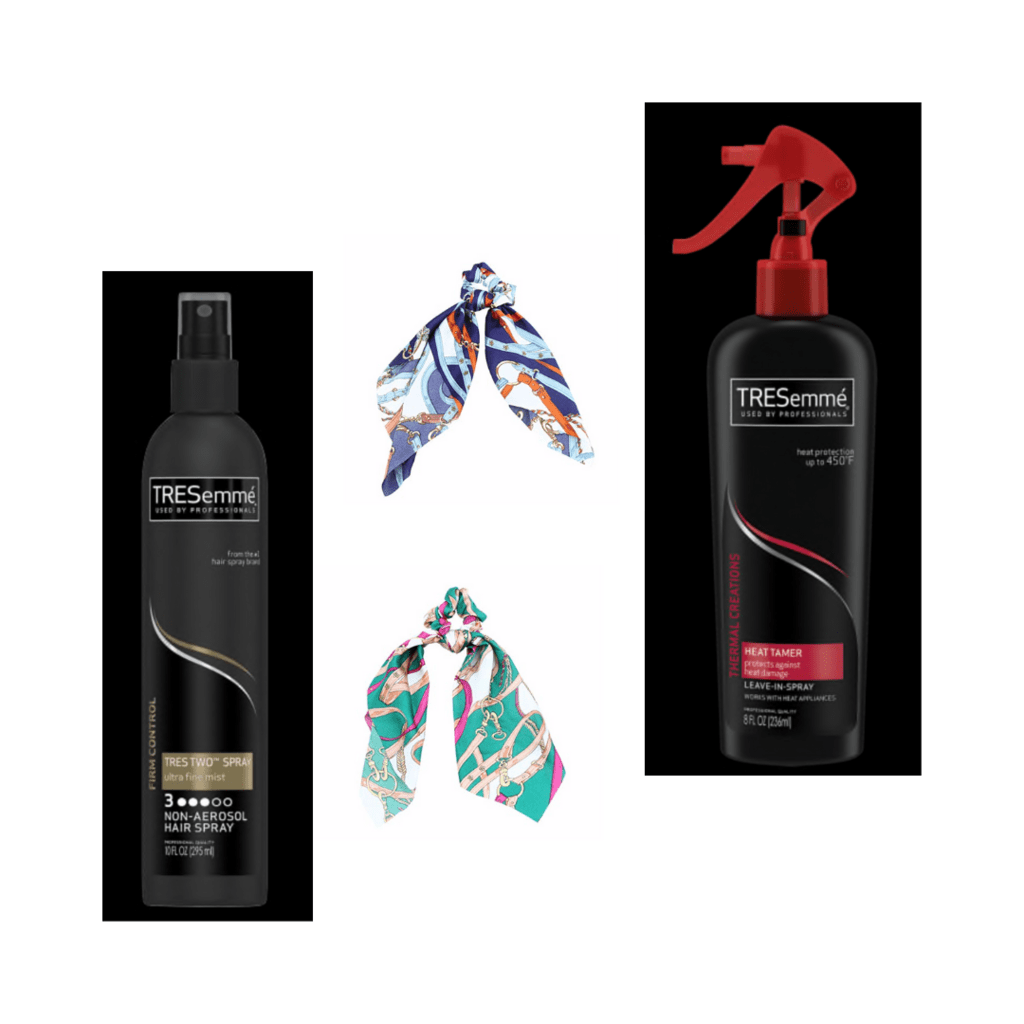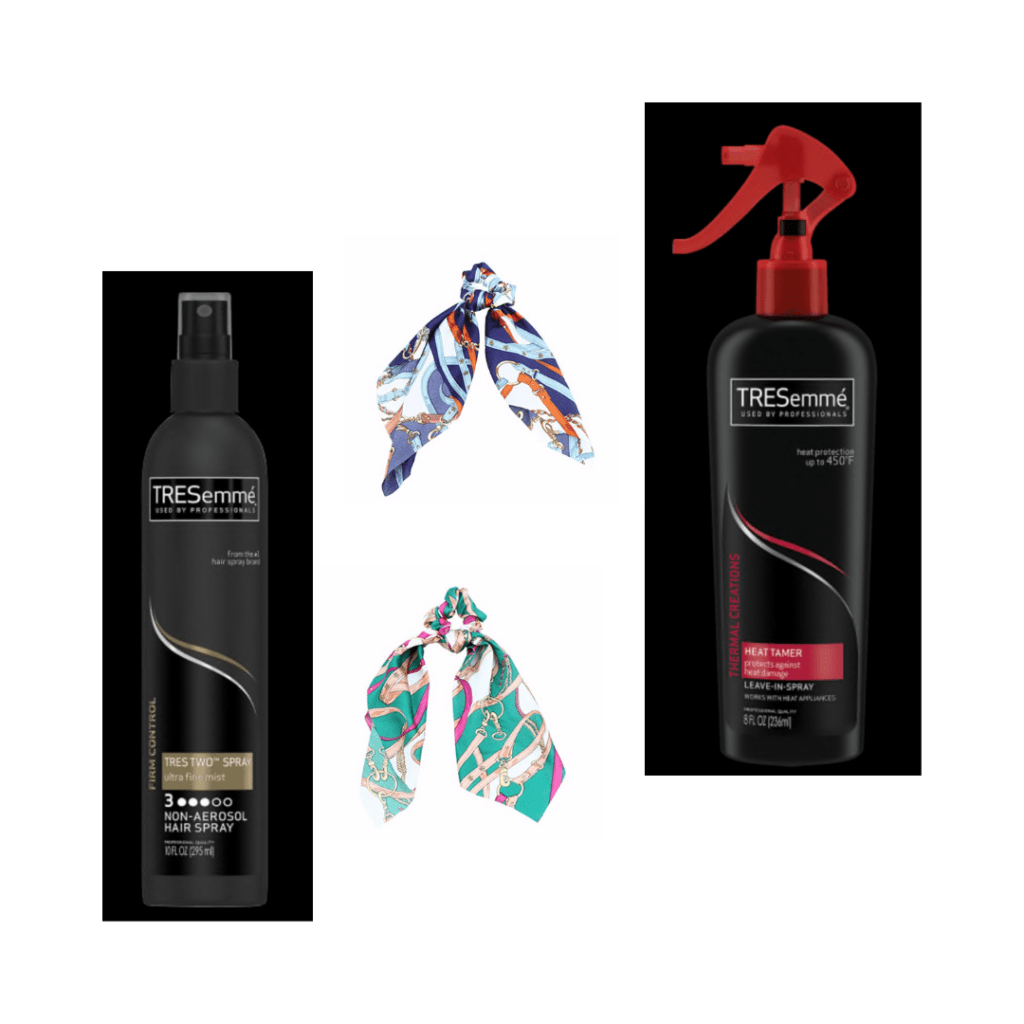 Products: Hair spray – Tresemmé, Heat protector – Tresemmé, Green hair tie – Amazon, Blue hair tie – Amazon
Personally, I like to take the opportunity to do my hair a little funkier for date night because it's a great time to experiment with fun looks. A few examples I've tried include braided buns or big blowout curls.
On the flipside, as long as you're comfortable, a nice sleek ponytail can be a great option too! Just be sure to spray your hair so everything looks great the entire night.
Step 6: The Perfect Purse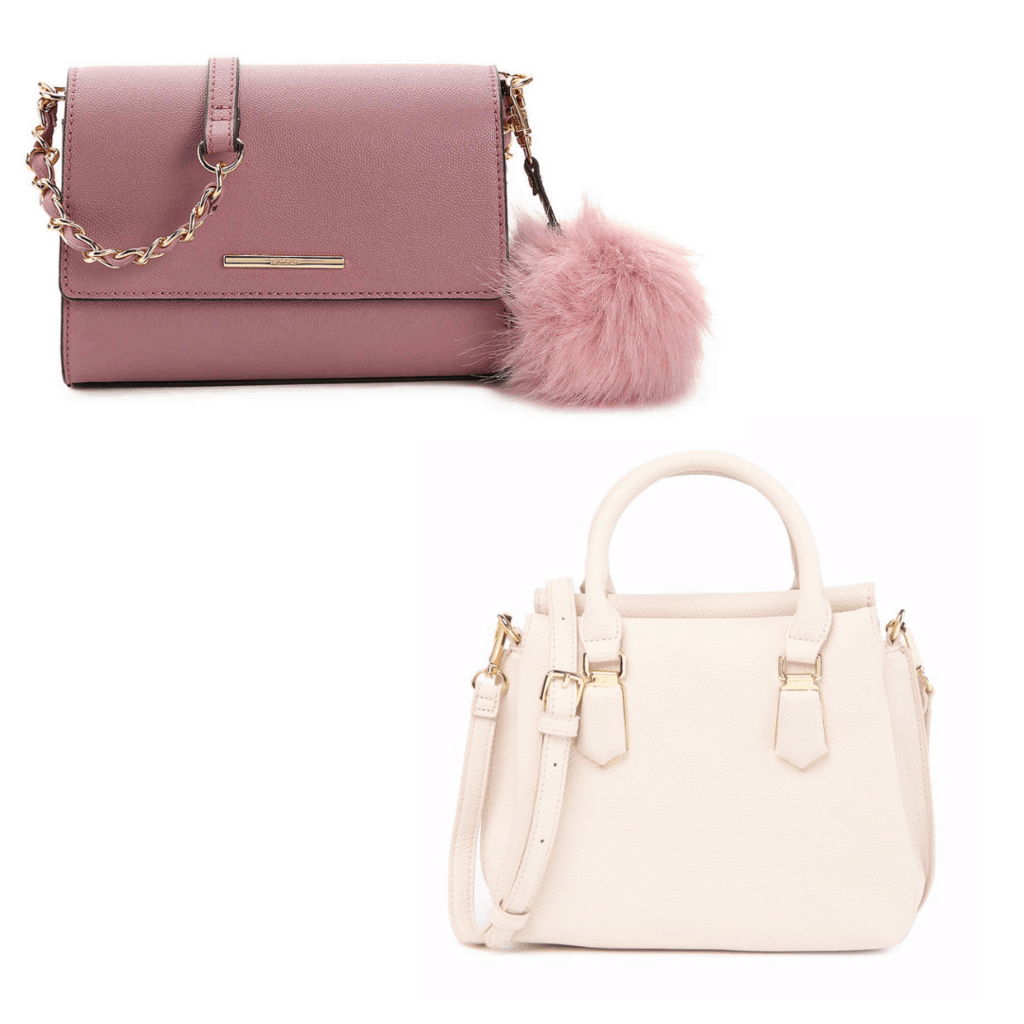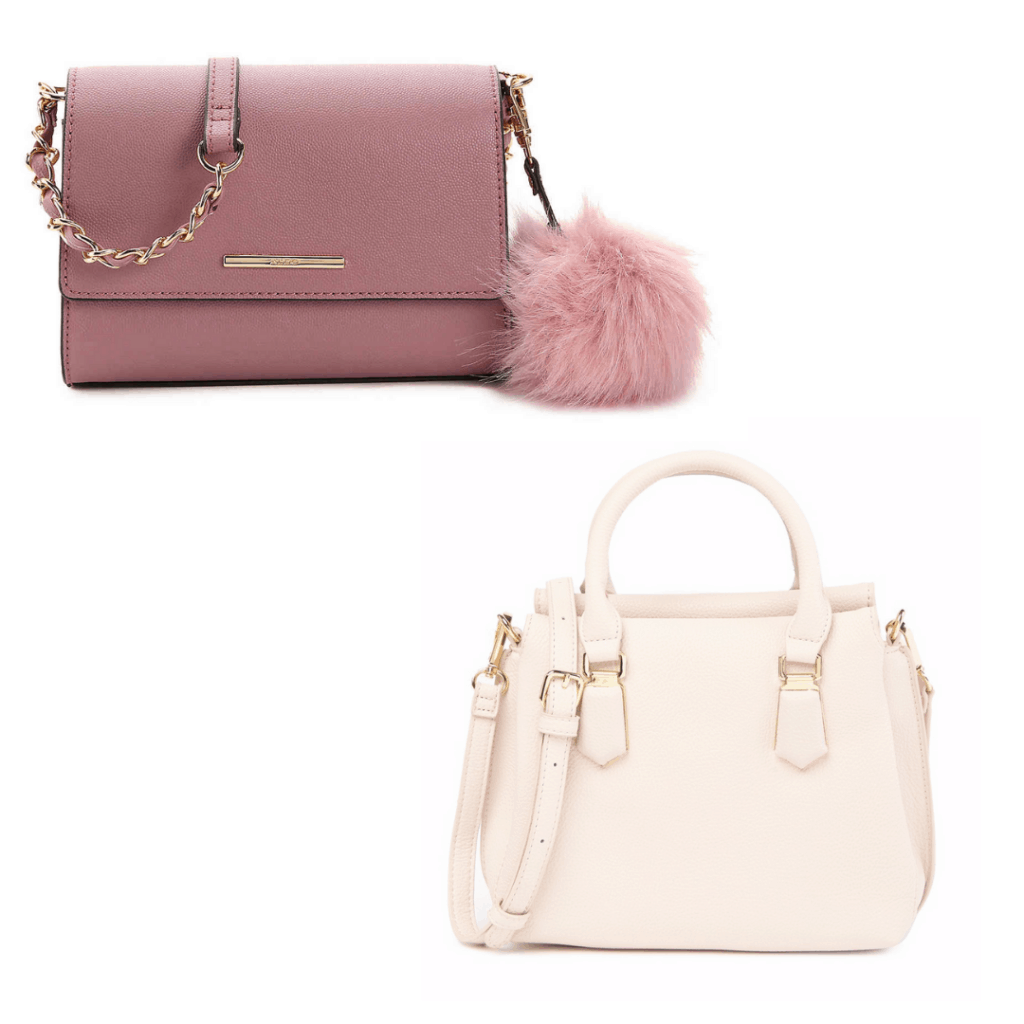 Products: Pink purse – Aldo, White purse – Urban Expressions
I cannot survive without a place to put my phone, keys, wallet, tissues, mints, lip gloss, etc. (Kudos to anyone who goes purse-free, though!)
When it comes to dates, barring picnics, the easiest thing that I've found is to carry a smaller, lightweight bag that you can sling across your body. These are some great inexpensive options in colors and cuts that complement many different types of outfits.
Step 7: Look Good, Feel Good
The most important thing is to be yourself through and through. If you're wearing something cute, but it doesn't reflect you and your personal style, then what's the point?
If you don't feel incredible and confident and gorgeous in whatever you put on (which I promise you, you do) then why wear it? You're going to have the most fun when you can let loose and give the other person a genuine opportunity to get to know you, and a lot of that has to do with being comfortable.
So when you're figuring out what to wear and how to do your hair, just remember that you're going to look the best in whatever makes you feel the best. And lastly, have a ton of fun!

What about you?
What's your favourite thing about getting ready for a date night? What would be your ideal date? What's the most creative date you've ever been on? Let me know in the comments below!