net-a-porter basically holds my dream wardrobe- where else can I find Chloé, 3.1 Phillip Lim AND Marc by Marc Jacobs all under one (virtual) roof? As much as I love browsing the collections, I know that net-a-porter isn't exactly affordable for many college students, but it's definitely a place to visit for that big splurge item. Here are three tips for shopping online with net-a-porter:
1. Sign up for e-mail alerts!

net-a-porter's selection sells out fast. What can you do if you want to catch your size before it's gone? If you really love a particular designer, then sign up for their e-mail alerts. Every time net-a-porter receives new items from a collection, they'll e-mail you right away. To sign up for these awesome alerts, choose the designer you want and right under 'shop the collection,' there's a link to sign up for alerts! Never let that Alexander Wang tee or those J Brand skinny jeans get away again!
2. Be aware of the return shipping policy

net-a-porter offers free return shipping. While there's nothing I love more than avoiding shipping charges, returning items at net-a-porter can be a bit of a hassle. For one thing, you have to alert the website first if you want to return an item. Once they get your confirmation, you then have seven days to return it.
That's where it gets complicated- to get free shipping, you must return items you bought by booking a free UPS collection. Living in a dorm? This can be tricky/ impossible, as UPS agents can't really go up to your room.
Another option is going to the UPS store yourself. Have a car? You probably won't have an issue. But for those of us who don't have cars, it can be really cumbersome to get to that UPS store. Be aware of this if you're thinking of returning an item.
3. Shop The Outnet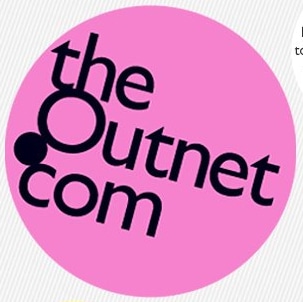 I'm sure you guys have noticed there is no sale section on net-a-porter's website, which makes sense, because they want to preserve that luxury image.
But don't worry: they don't destroy their overstock, they just give it to their sister site, theoutnet.com. The Outnet is like a dream TJMaxx- instead of Roxy and Billabong, you get Yves Saint Laurent and Miu Miu. And most of these items are up to 60-70% off.
If that one dress you really had your eye on from net-a-porter was still a bit out of your league, then act fast once you see it at The Outnet- many items sell out in most sizes really quickly. If you really want those dirt-cheap prices on fabulous wares, follow tip #1 so you'll know exactly when new items arrive. Don't go overboard, though- but I know it can be hard when you're buying on the cheap!
Have you guys ever shopped at net-a-porter?
What did you buy? Was it just as gorgeous in-person as it was online? What do you recommend to shoppers that have never tried net-a-porter.com? Do you shop at The Outnet? Tell me everything and more in the comments!