This post may contain affiliate links, which means we may receive a commission if you purchase through our links. Please
read our full disclosure here
.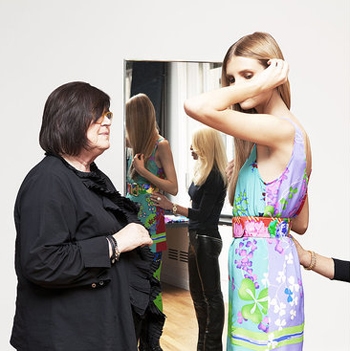 Margareta van den Bosch (left) works with Donatella Versace on their H&M collaboration
If you shop a lot, chances are you go to the mall and, week after week, see the same old thing. While thrift stores might ease your pain with their unique and varied selection, sometimes you just want to walk into a store with neat, new, trendy and – most importantly – college-budget friendly items.
For those of you lucky enough to be living near an H&M, creative director Margareta van den Bosch has likely turned your shopping experiences from dull to amazing – and frequent!
H&M's lightening speed production of clothes means that items go from sketches on Margareta and her team of designers' drawing boards to stocked on store shelves in approximately 20 days. Best of all, items range from quirky and trendy everyday pieces to dresses perfect for a date night, with hundreds of items in-between.
Want to learn more about Margareta van den Bosch and H&M? Read on to learn 10 fun facts about H&M creative director Margareta van den Bosch and see an outfit inspired by H&M's incredible amount of awesome, inexpensive items!
(Missed a part of our "Who's That Designer?" series? Check out fun facts about the brains behind J.Crew, Free People, J. Brand Jeans, and Banana Republic.)
10 Fun Facts about H&M's Margareta van den Bosch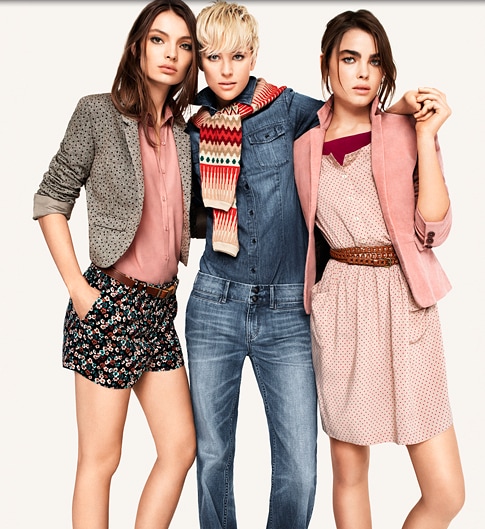 A look from H&M's fall collection
At 68 years old, Margareta has spent more than 20 years at H&M, and sees herself as the "den mother" of her team of 100+ H&M designers.
She graduated from the Beckman's School of Design with a fashion design degree, and designed men's and women's clothing around Italy before approaching H&M about becoming their Head of Design.
Rather than relying on runway trends to inspire H&M items, Margareta scours flea markets in London and Paris for fabrics and textures that inspire uncomplicated silhouettes and designs.
"Celebrity culture, the art, movie and music world…as a designer you must have your eyes, ears, everything open," she has said when explaining H&M's design success.
Van den Bosch is responsible for the wildly popular collaborations H&M did with designers like Karl Lagerfeld, Stella McCartney and Roberto Cavalli. Last year's collaboration with Lanvin's Alber Elbaz sold out in mere minutes!
Due to her age and desire to work fewer hours, Margareta has focused mostly on the designer collaborations in recent years. Her next project? A just-announced collection with Donatella Versace, due in stores later this fall.
Margareta's collaborations haven't stopped at designers – Madonna and Kylie Minogue have tried their hand at collections with the company.
Did you know that H&M stands for Hennes & Mauritz? Margareta is one of 87,000 employees in the Swedish-based company, which has around 2,300 stores in over 40 countries.
Van den Bosch resides in an apartment on Lidingo, an island outside Central Stockholm in Sweden. In her new-found free time she likes to see exhibitions and attend concerts.
She noted in an interview with The Sunday Times that she doesn't believe fashion has changed all that much over the years. Of today's fashions, she remarked, "It's just that young women show more flesh – and there's a lot more plastic surgery."
Outfit Inspired by H&M and Margareta van den Bosch: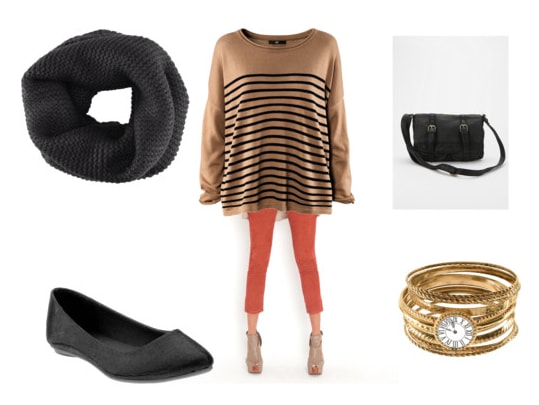 Scarf, Top, Bag, Bracelets, Cords, Flats
Thanks to Margareta van den Bosch's direction, H&M is the perfect place to stock up on standout pieces for the season, or countless staples to accompany your new favorites. For fall, I'm excited to semi-splurge on a pair of colored cords that can be dressed up and down with affordable, neutral accessories. Start with a bright color on the bottom, pick some neutral accents on top, and a stylish yet comfortable fall outfit is born!
What Do You Think of H&M?
Is there an H&M near you that has become your go-to for shopping trips? What do you think of their tendency to design based on what young people like rather than the current runway trends? Let us know! Have we missed a store or designer you love in the series? Leave us a comment so we can cover it next!