And just like that, 2018 awards season has come to an end. (Where did the time go?) In case you missed it, the 2018 Academy Awards were held last night, and as always, we have a ton of fashion to discuss today.
In usual form, I'll break down my top five favorite looks of the evening and then share a few more Oscars looks I think everyone should check out. There's no "worst dressed" anymore (and I like it that way); just the fashion you really want to see.
Let's get into it!
Top Five Best Dressed
Saoirse Ronan in Calvin Klein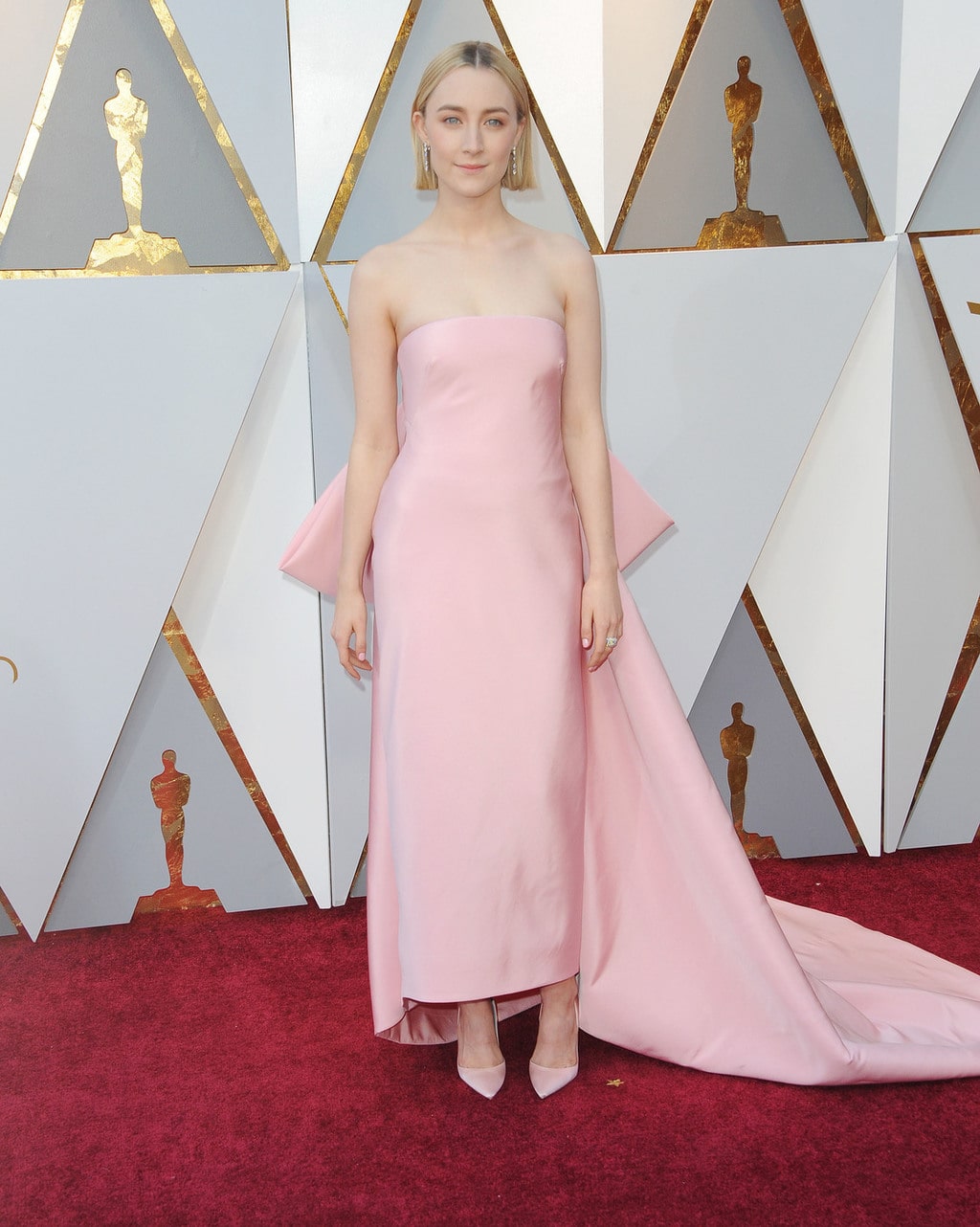 Best Actress nominee Saoirse Ronan was every part the Hollywood princess in a custom Calvin Klein gown worn with a sleek bob. The look harkened back to the Ralph Lauren gown Gwyneth Paltrow wore when she won her Best Actress Oscar.
InStyle explained the rationale behind Saoirse's gown choice:
Ronan's stylist, Elizabeth Saltzman, says the choice to put the actress in Calvin Klein (once again) was a no-brainer. "It was clear it was Calvin, the whole way," she tells InStyle. "The idea was to do something that focused on her, not the dress. Not the fashion. Not the jewelry. But really to focus on the beauty and the elegance of the person. To really have it be authentic and special and timeless."
She definitely achieved timeless elegance with this look, by far my favorite one of the evening.
Taraji P. Henson in Vera Wang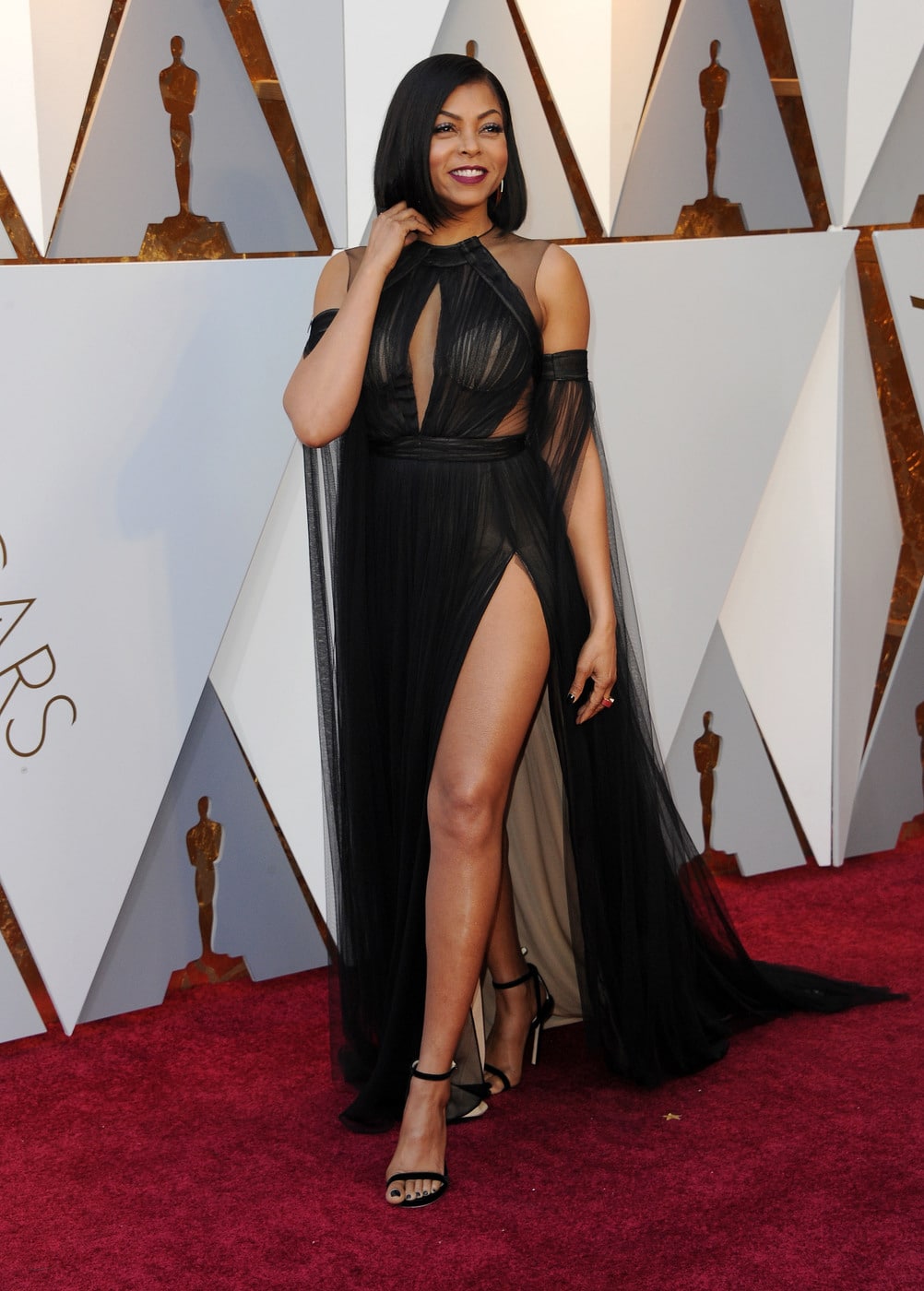 "Smoldering" is always the word I use to describe Taraji P. Henson and her style, and the description fit once again last night. Taraji had all eyes on her in a slit-up-to-here custom Vera Wang gown.
While Taraji's look was undeniably sexy, it was also surprisingly sophisticated, perfect for a black tie event like the Oscars. Taraji kept the sophisticated feel going with her accessories, adding minimal jewelry and simple ankle strap pumps.
Nicole Kidman in Armani Privé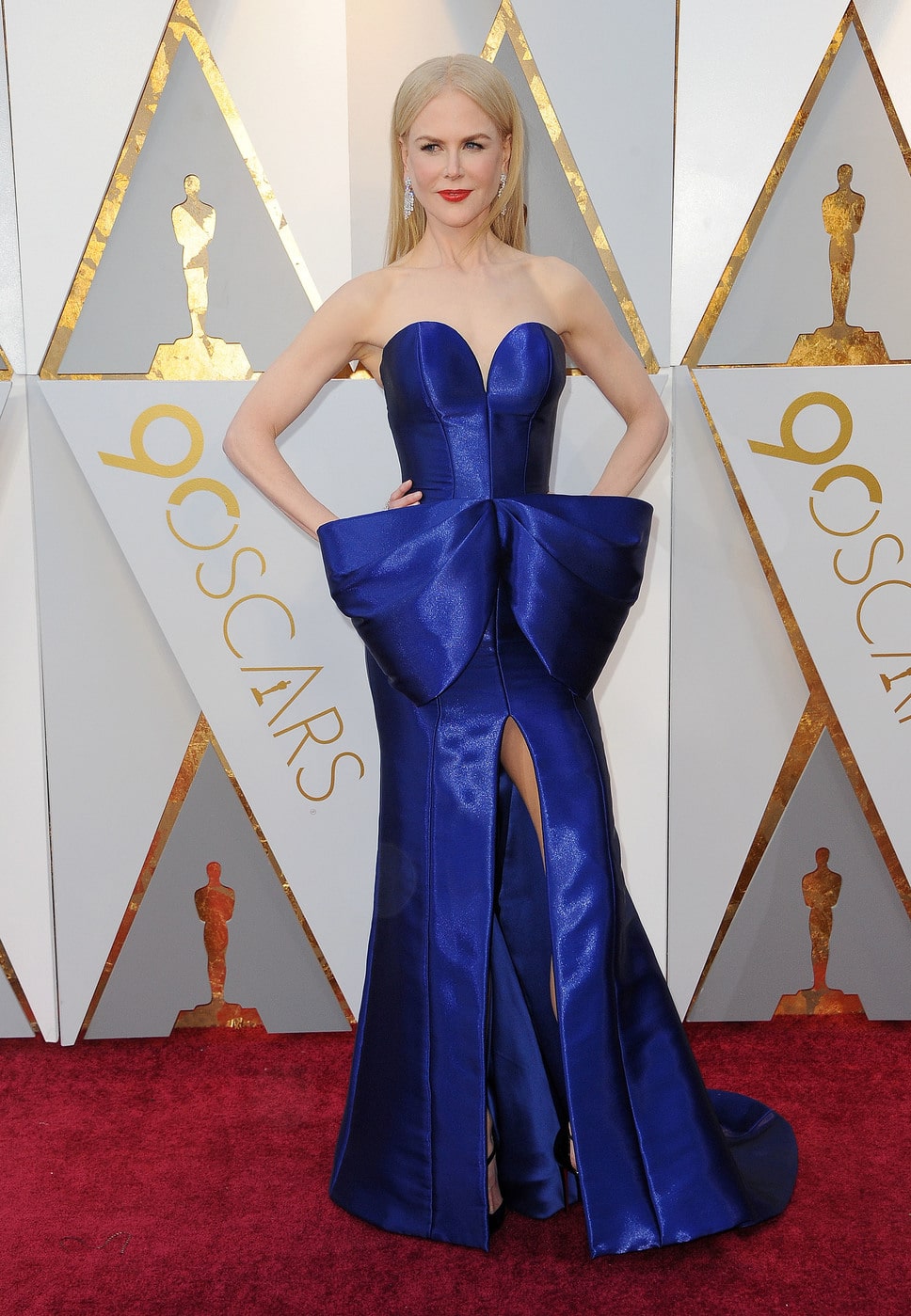 Nicole Kidman made jaws drop in the evening's most dramatic gown, a cobalt strapless Armani Privé number.
This was definitely one of those "love it or hate it" looks, but I'm firmly in the "love" camp. I felt the night lacked any real dramatic, show-stopping looks… until Nicole hit the red carpet at the very end.
Yes, the bow is huge. Yes, the sweetheart neckline is exaggerated. Yes, this is an extremely shiny, almost futuristic fabric choice. It could be described as "weird." But this is the kind of remarkable gown one expects to see at the Oscars. It's bold, it's unexpected, and it turns heads. I'll remember this one. Well done, Nicole.
Allison Williams in Armani Privé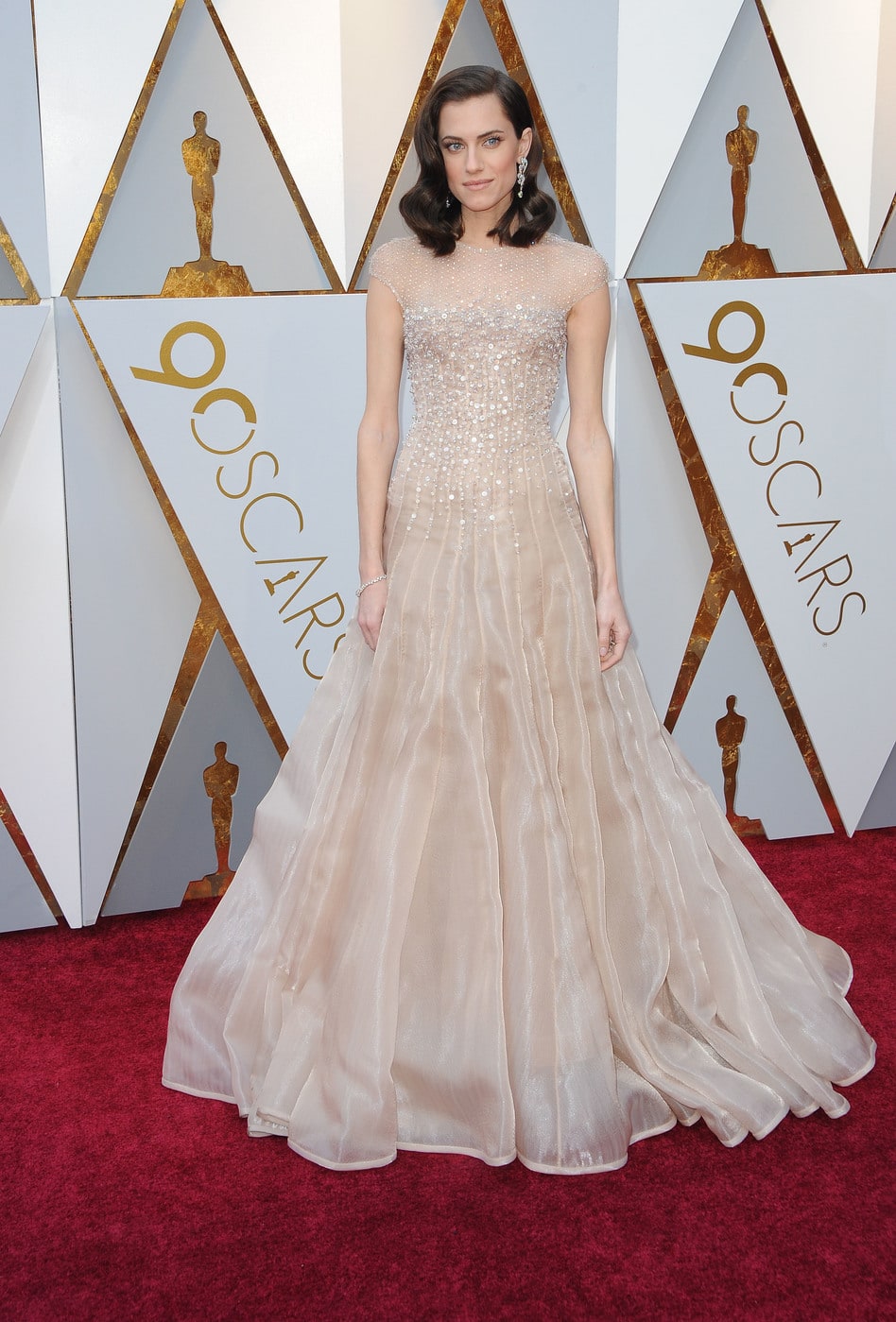 Like Nicole Kidman, Allison Williams also wore Armani Privé to the ceremony. Allison's look, however, had an entirely different feel from Nicole's. Allison's ensemble was pure Hollywood glamour, from the glittering bodice to her retro waves.
If you guys follow CF on Twitter, you'll remember that I hated Allison's look from the 2018 SAG Awards (which I still describe as "robotic"). This look, while similar in its nude hue and embellishments, looks a million times better on her than the Ralph and Russo gown did. Points for getting it right this time!
Margot Robbie in Chanel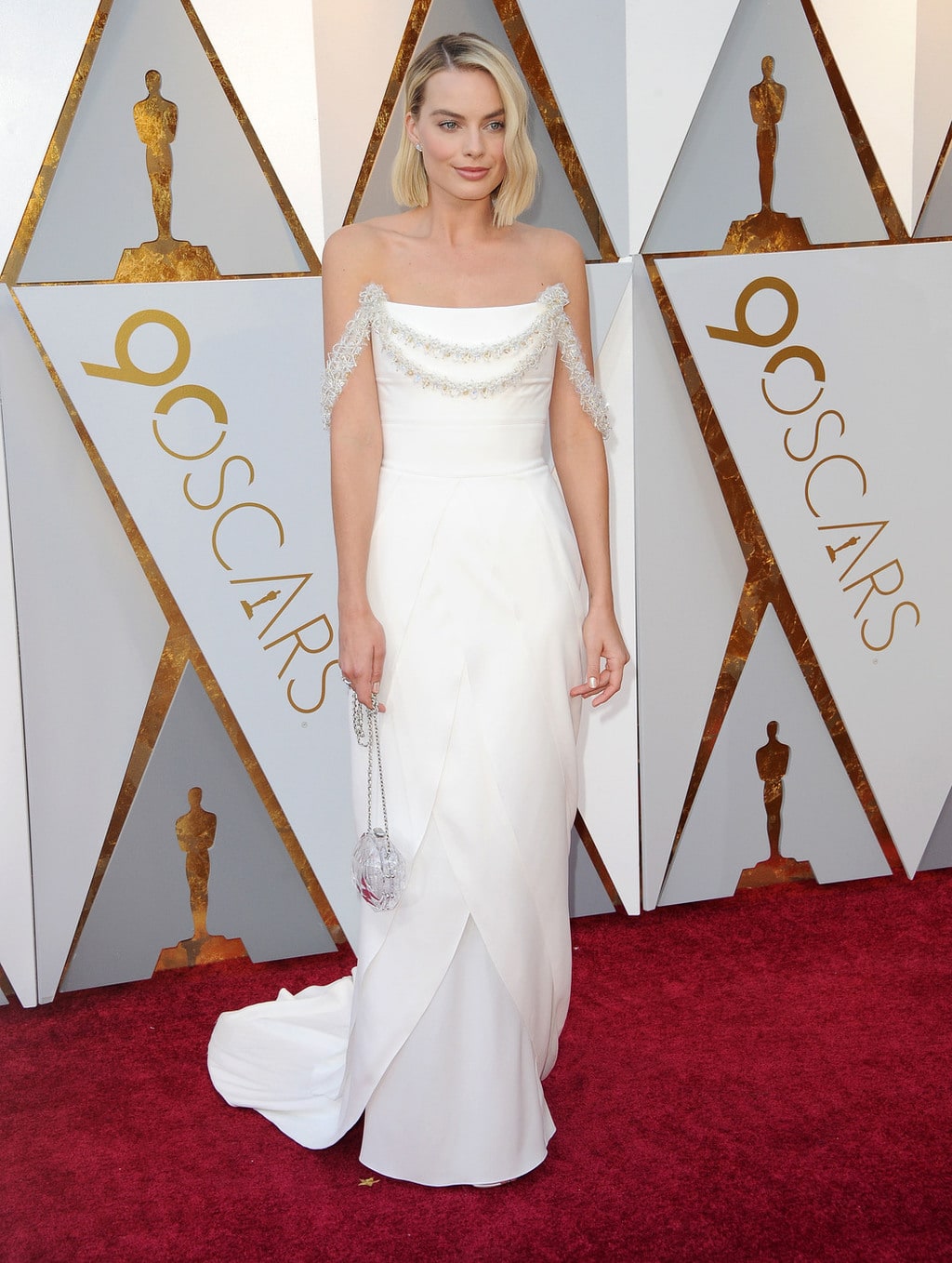 Margot Robbie stunned in a classic gown from Chanel that apparently took 550 hours to complete. The work shows – this gown is impeccably tailored, intricately detailed, and a perfect fit for Margot's aesthetic.
Fun fact: Margot had to sew her own dress back together during the ceremony when one of the straps came loose — the things we do for fashion!
Other Noteworthy Looks
Emma Stone in Louis Vuitton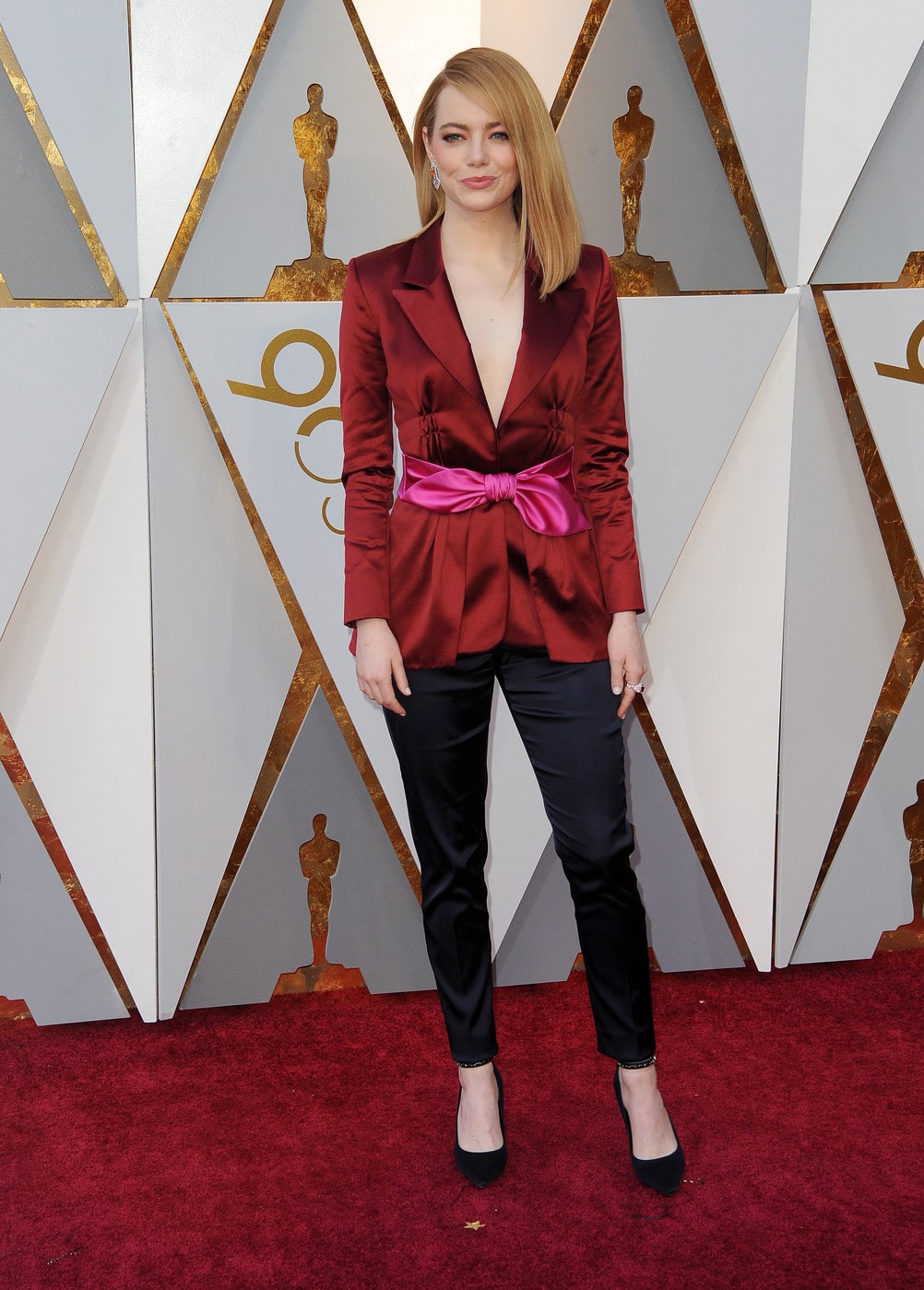 Emma Stone was a fashion risk-taker last night, surprising everyone when she arrived at the Oscars in a pantsuit by Louis Vuitton. While this wasn't my favorite red carpet look of Emma's by a long shot, I loved to see her try something different. (I also could have done without the twee pink bow — and maybe a statement shoe instead — but that's me!)
What do you think? Were you a fan of this one?
Tiffany Haddish in a Traditional Eritrean "Zuria"
The biggest fashion risk of the night wasn't Emma Stone's pantsuit. Star Tiffany Haddish was incredibly bold and chose to walk the carpet in a traditional Eritrean gown called a zuria, in honor of her late father's culture.
While this was definitely an unexpected choice for the Oscars, I absolutely love that Tiffany did this. Not only was her gown beautiful, but it was a meaningful tribute to her father. Just lovely.
Bonus: Tiffany outfit-threepeated during the actual ceremony, wearing her favorite Alexander McQueen dress (that she talked about on SNL) to present. Oh, and she also rocked Ugg slippers with it. Tiffany, please be my BFF.
Lupita Nyong'o in Versace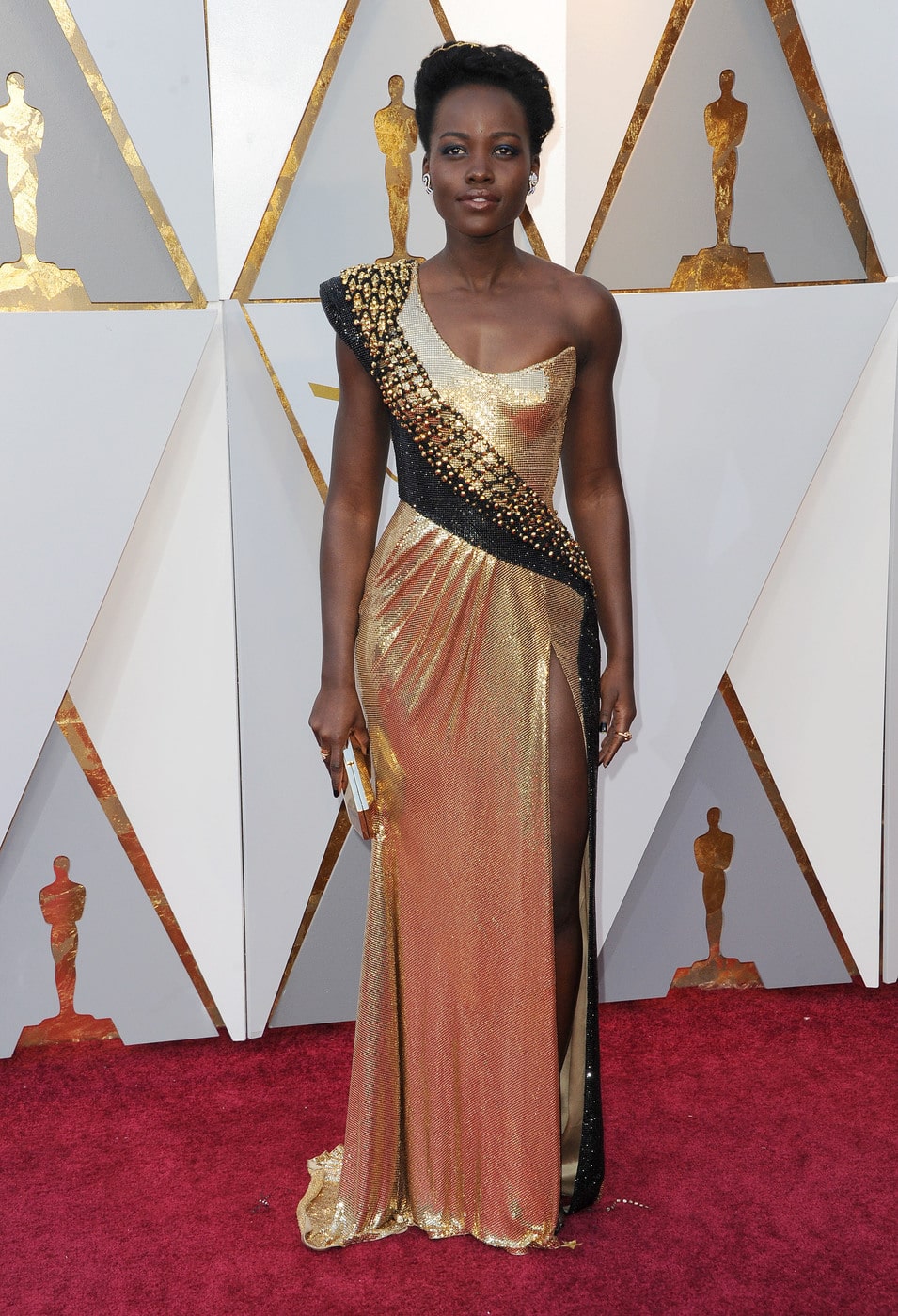 Lupita Nyong'o looked like royalty in a gold-embellished one-shoulder Versace gown.
This was definitely a gown that wouldn't have worked on just anyone — only fearless fashionistas need apply. Lupita absolutely rocked it, looking calm, cool and collected.
Gal Gadot in Givenchy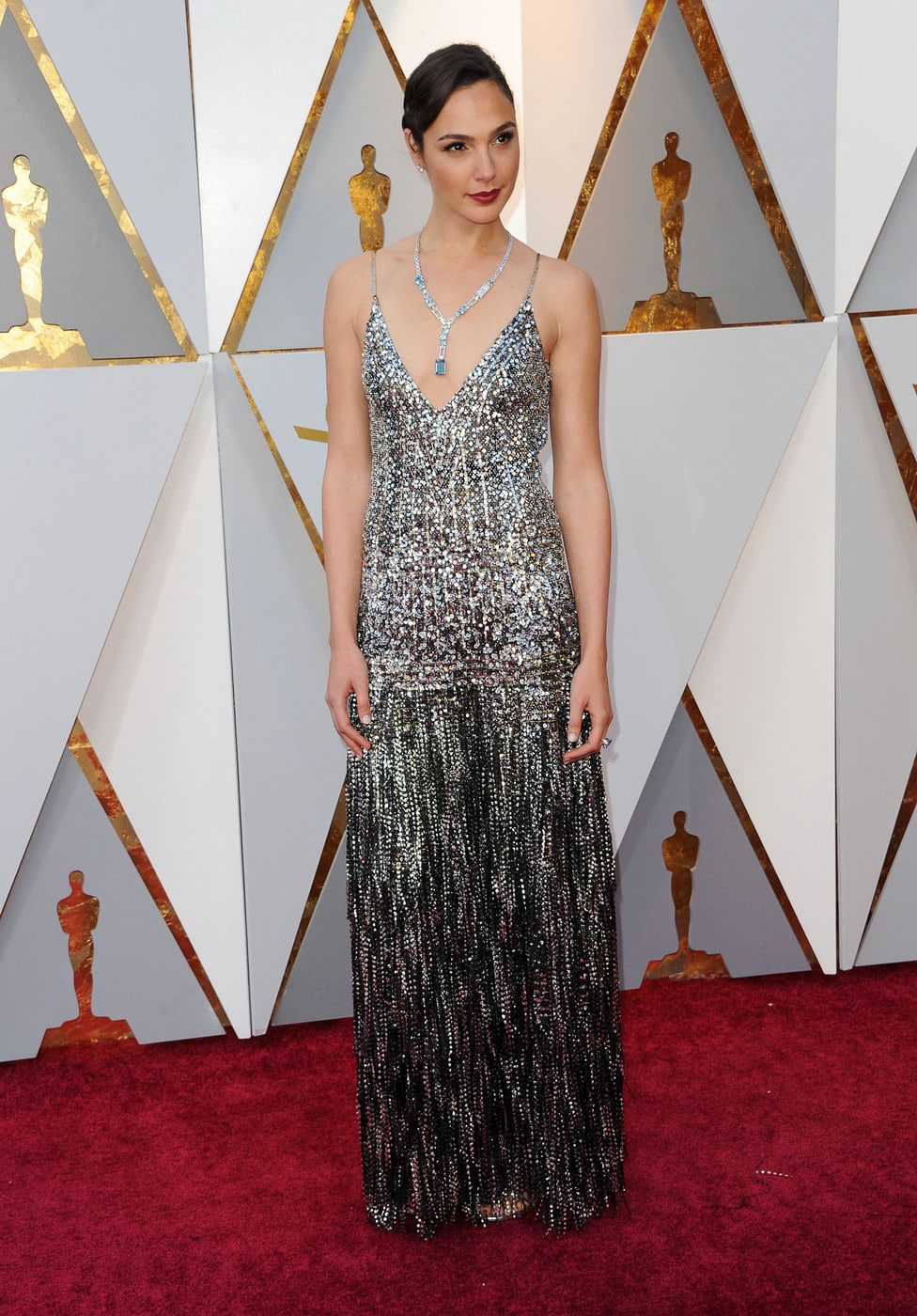 Wonder Woman star Gal Gadot brought the fun factor in this glam Givenchy number. The gown was covered in embellishments from head to toe, catching every eye as she made her way down the red carpet.
Not one to stop there, Gal added further interest with a major diamond necklace to highlight the gown's low neckline. Definitely a look fit for a superhero.
Jennifer Lawrence in Dior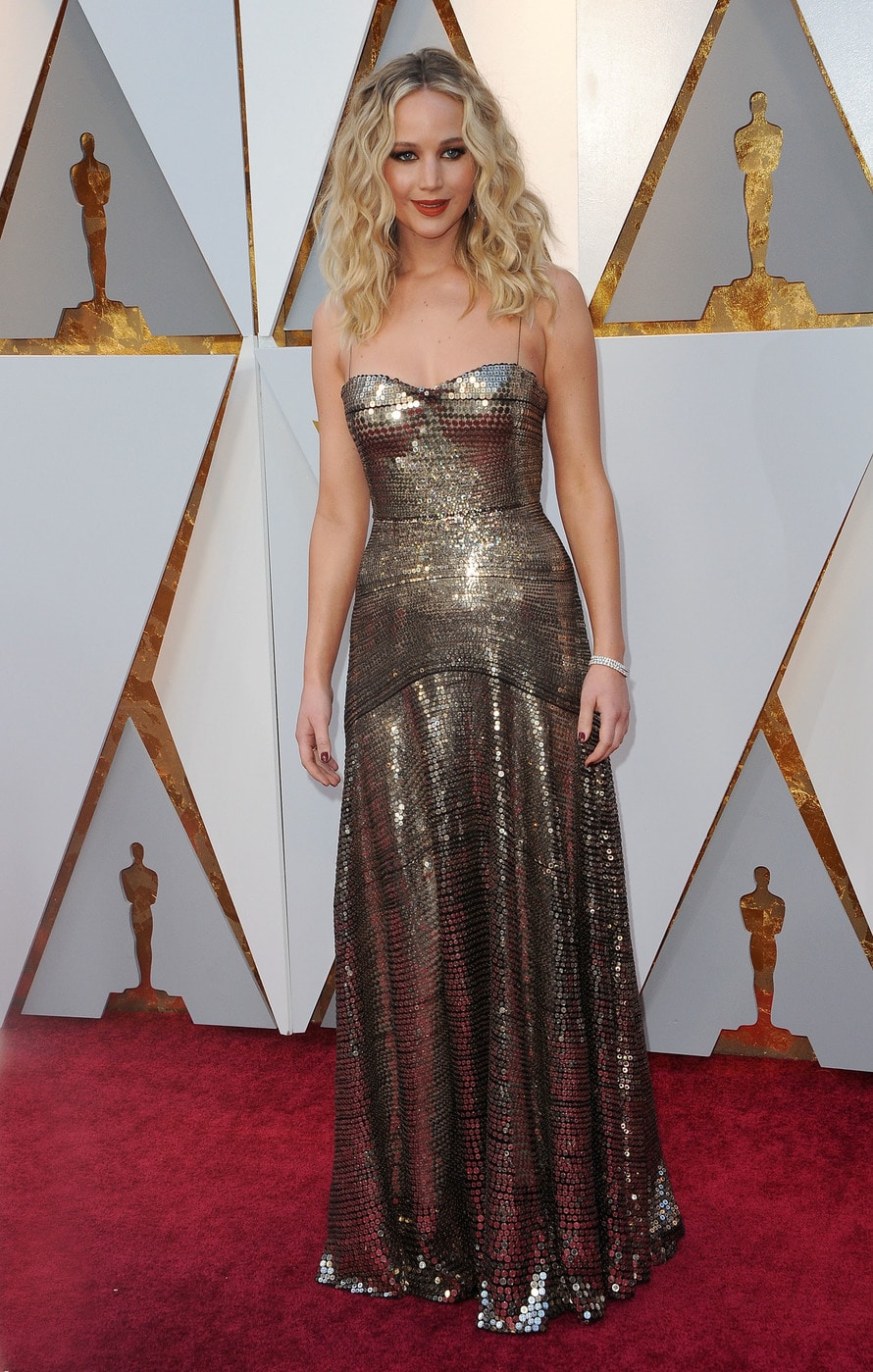 True to form as the brand's ambassador, Jennifer Lawrence once again wore Dior to the Oscars, this time a glittery gold sequined gown.
As Vogue pointed out, the gown resembled chainmail, which they took as a statement about women's empowerment and the Time's Up movement. Whether or not a statement was intended, Jennifer rocked this look.
What was your favorite look of the night?
Which Oscar dress (or pantsuit) was your pick of the evening? Who was your Best Dressed star? Did I miss anyone in this list? Let me know by leaving a comment!