This post may contain affiliate links, which means we may receive a commission if you purchase through our links. Please
read our full disclosure here
.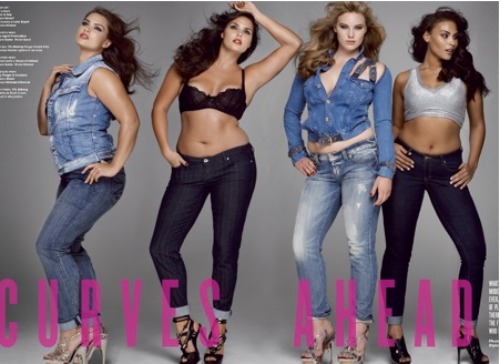 It's no secret that the fashion industry favors ultra-thin models – the dialogue surrounding fashion's narrow portrayal of beauty seems as old as the industry itself.
Amidst all the endless discussions, one thing is clear: People want to see models they can relate to, that show them a realistic and more inclusive ideal of what beauty looks like. While super-skinny models are easy for super-skinny women to relate to, models representing other body types are few and far between, leaving women who don't fit the super-skinny mold feeling frustrated and excluded.
Fortunately, the girls featured above, which the industry labels as "plus size," are getting more jobs and more exposure with each passing day, giving us hope that the standards of beauty are beginning to shift and widen. However, much of their work is still in catalogs or other less-publicized mediums, or if featured somewhere in the high-fashion world, the spreads lean towards sensationalism. We certainly still have a long way to go.
Here, we'll take a look at three girls that are spearheading this movement towards the celebration of all body types. Crystal Renn, Marquita Pring, and Barbara Bickner are among the top plus size models working today, and are certainly worth knowing about.
Crystal Renn

Probably the most well known plus size model right now, Crystal Renn can be seen gracing top magazine covers, catwalks and advertisements alike.
Renn wasn't always working as a plus size model, though: When she first started modeling, she struggled with various eating disorders to maintain her size-zero figure. Since overcoming those disorders, she has been featured in numerous articles and has spoken in many interviews about her experiences trying to mold herself into what designers and editors claimed was beautiful.
But before you assume Crystal's story ends there, or perhaps that her story is what propelled her to fame, take another look. With her thick dark hair and bold brown eyes, the girl is simply breathtaking. Her most recent work includes Jimmy Choo's bright and eye-catching spring ads, a spot in the swimsuit section of J. Crew's newest catalog, and an editorial in Vogue Germany. With so many accomplishments under her belt already, it's clear that Crystal is one to watch.
Marquita Pring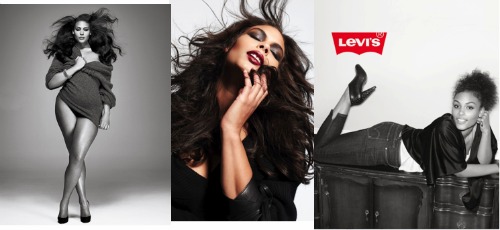 She may be just out of her teens, but she's no newcomer to the fashion world – Marquita Pring had been modeling for around five years when she had her breakout moment thanks to V Magazine's plus size issue in 2010.
Even alongside a handful of other gorgeous girls in the issue, Marquita was hard to keep your eyes off of, with her strong stance and subtly seductive stare. And the world hasn't stopped watching her since – Marquita has appeared everywhere from the Jean Paul Gaultier runway (whose shows are becoming increasingly more inclusive) to Bloomingdale's catalog. I'm sure we'll see her featured in even more places as the years go by.
Barbara Brickner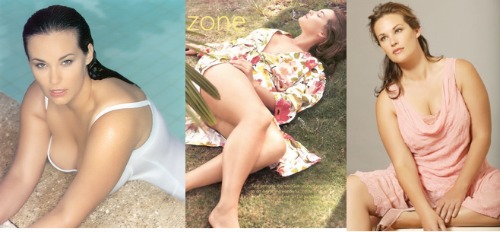 Practically a fashion veteran, Barbara Brickner has been modeling for over ten years. She is currently represented by agencies all over the world and regularly appears in international magazines and campaigns.
This Seattle native has been dubbed the "Cindy Crawford of Plus Size Models" thanks to her natural beauty and, accordingly, versatility. Barbara can be seen in catalogs for Nordstrom and Macy's, among others, and was notably the first plus size model to grace a billboard in Times Square, which was for her consistent client Liz Claiborne.
Thoughts?
Although the fashion industry still has a long way to go before its standard of beauty is inclusive and relate-able for all women, the models above, and their many achievements, represent a step in the right direction. Hopefully, with these beautiful women taking the lead, the fashion world will someday become a place where all body types are accepted.
What do you think of the role plus size models play in today's fashion and beauty world? Will we ever accept plus size models as "normal" models, or will they always be the exception? Let me know!