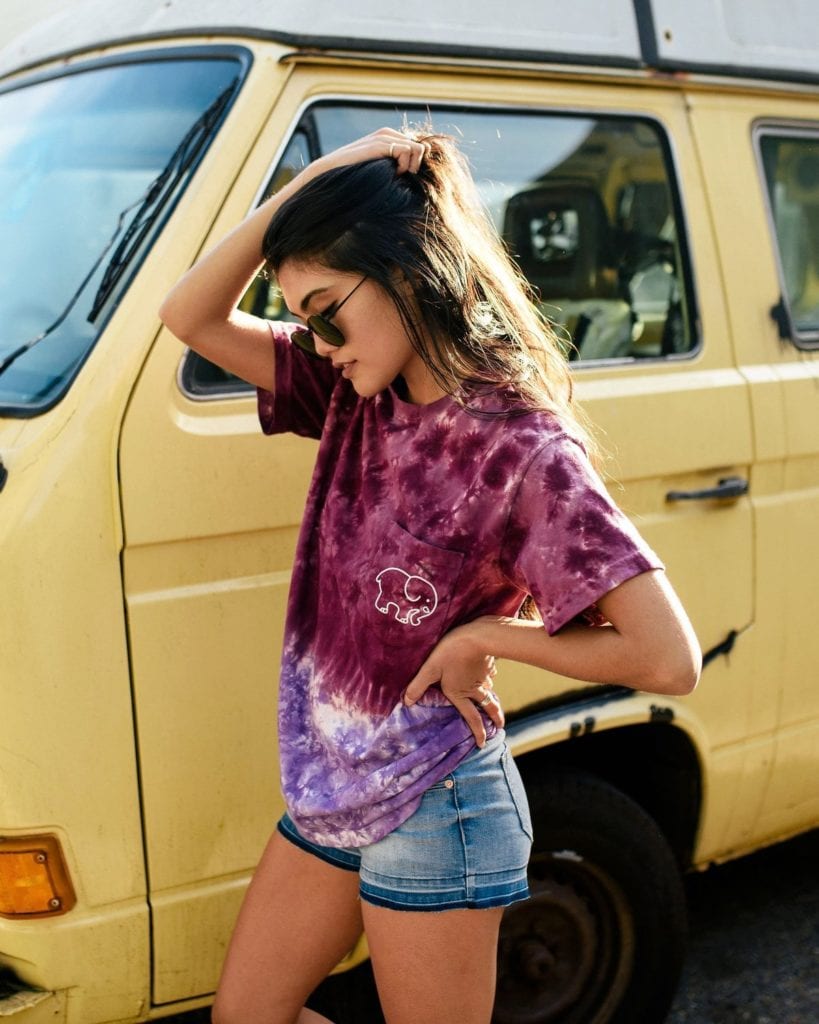 When you're shopping for clothes, you can buy something that's cute, or you can buy something that's cute AND does some good in the world. Whenever possible, I try to do the latter.
Today, we're showcasing a brand that embodies this idea. Ivory Ella has adorable clothes you'll want to live in AND is working to make a difference in the lives of compassionate animals. Plus, they're celebrating their CF debut with a $100 giveaway!!
Read on to learn all about them and to enter to win some seriously cute campus must-haves:
About Ivory Ella & Their Commitment to Animals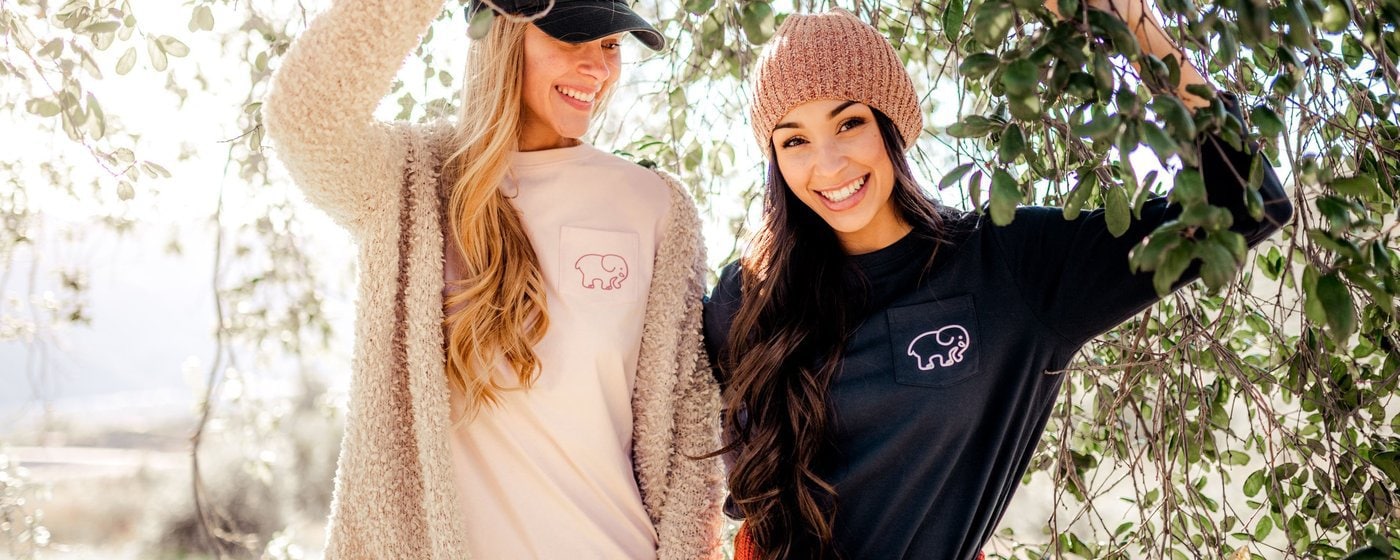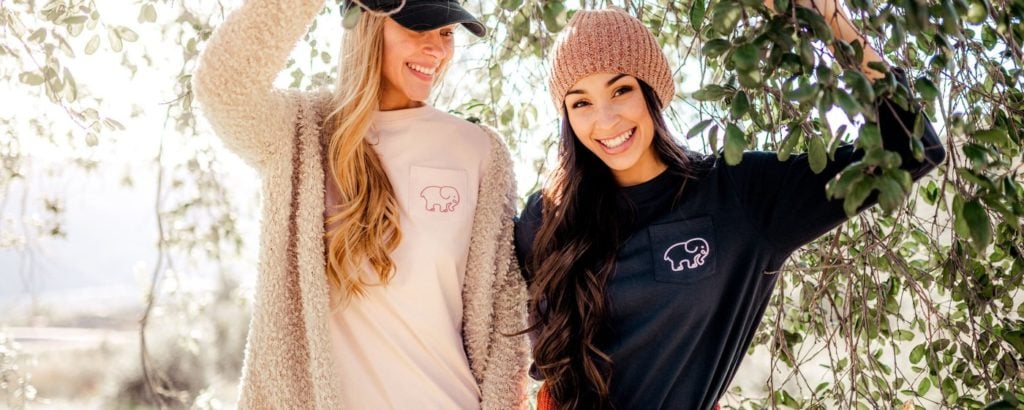 Ivory Ella was born with one goal in mind: to build a business that offers high-quality apparel and gear that makes people feel good—a company that gives back and inspires others to do the same. In other words, good clothes for a good cause.
Elephants, Ivory Ella's charitable focus, are among the most threatened animals on Earth. They're also some of the most intelligent, relatable creatures around, making their situation truly abhorrent. (You can read more about the elephant crisis, and why you should care, here.)
Ivory Ella's mission is to help eliminate the elephant crisis and motivate the next generation to take action. And with every piece they sell, they're doing just that.
Ivory Ella also cares about their environmental impact. Alongside their organic sweatshirts, sweatpants and shorts, Ivory Ella just came out with a new set of organic tees (with more to come!). These long sleeve shirts are made from 100% organic cotton for a sustainable and eco-friendly style.
Now that you know what this brand is all about, let's talk fashion. Read on to check out some of their super cute pieces.
CF's Ivory Ella Picks
Here are some of our favorite pieces from Ivory Ella's current collection. Any of these would look fab for a comfy day on campus, and many (the accessories in particular) could be dressed up for going out!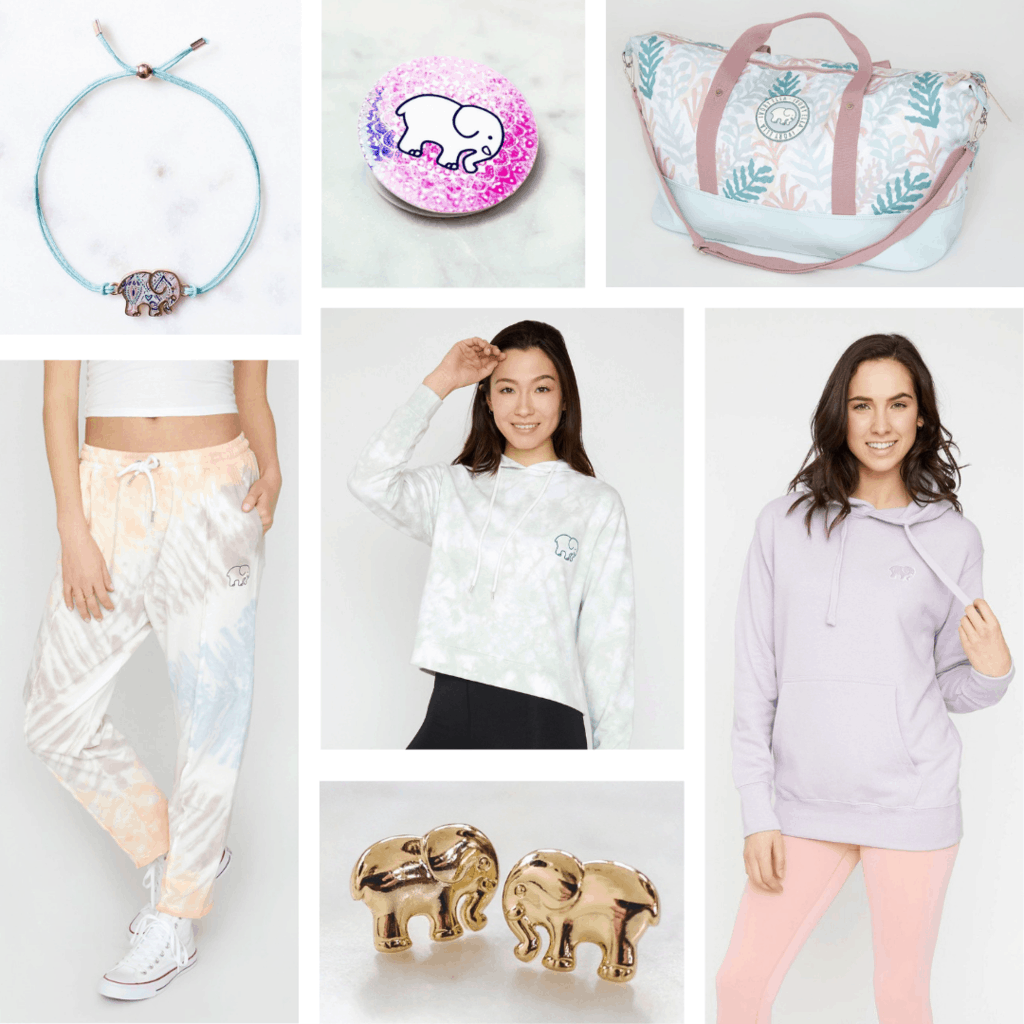 Products: Bracelet, Pop Socket, Weekender Bag, Sweatpants, Cropped Hoodie, Earrings, Organic Oversized Hoodie
Enter to Win!
We've partnered with Ivory Ella to offer one lucky CF reader a $100 gift card to the store! To enter, just use the widget below. See our Giveaway Official Rules for full details.
a Rafflecopter giveaway
Connect with Ivory Ella
For more on this fantastic brand and the causes they support, be sure to visit Ivory Ella's website and follow them on Facebook and Instagram.
What do you think about Ivory Ella's mission and Save the Elephants? Which piece above is your favorite? Tell us what you think by leaving a comment below.
Disclosure: This post was sponsored by Ivory Ella. The opinions, as always, are our own. For more information, please see our Disclosure page.