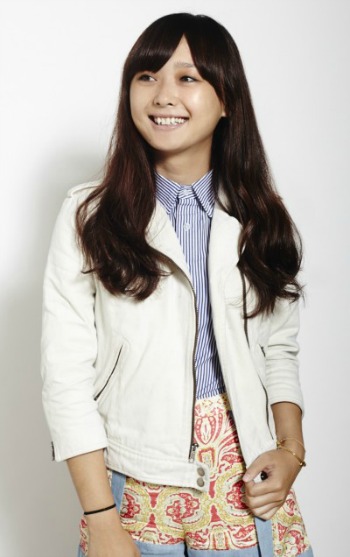 Photo Credit: Connie Wang
Refinery29 is my go-to site for style inspiration, and with content ranging from "12 New Style Types To Know Now" to "Your Lunch, DIY, On The Cheap" to "The Illustrated History of Nail Art", it's easy to forget you've been surfing for hours without even thinking about your homework (guilty).
Connie Wang is R29's Senior Global Editor, and she spilled to College Fashion about scoring her dream job after graduation, finding your own voice in your writing, and being a "shorts in the winter expert."

The Interview:
College Fashion: Did you go to college? If you so, what did you study? What was your college experience like?
Connie Wang: I did! I attended UC Berkeley, and double majored in Political Science and Mass Communications (now called Media Studies). To say I was a good student might have been a stretch – I'm really good at test taking and memorization, which means my grades were really decent, but my attendance was abysmal and information retention is zilch.
School really wasn't my jam, and since I had racked up a lot of credits through various AP scores and post-secondary credit while in high school, I was able to graduate in three years.
However, I learned how to learn at Berkeley, and the unique perspective that it taught me to approach different subjects in my life (fashion, included) was invaluable. Plus, having grown up in a pretty sheltered suburb in Minnesota, being thrown into Northern California college culture was quite the experience. Let's just say that there was a period of time where I considered going freegan.
CF: What was your style like in college? How would you say it's changed?
CW: My best friend in college, Marcus Leung (who's now at Acrimony in San Francisco) and I were huge fashion nerds in school and obsessed over all the usual avant garde suspects – Rei Kawakubo, Rick Owens, anyone part of the Antwerp 6, etc. My style then was mostly all black, drapey, androgynous, and a little mean looking. Nowadays, I own maybe two black items (both holdovers from college), and love prints and colors. However, I'm still a sucker for an oversized top and weird drop-crotch pants.
CF: Did you have any internships or jobs in college? What were they like?
CW: I did! When I decided that I was going to do fashion, I spent a summer interning at Glam Media in Brisbane and learning the ins and outs of online publishing and optimization. After that, I spent a summer in NYC interning at Teen Vogue and Radar Magazine (RIP!), which really was the moment I decided I needed to move out East as soon as I graduated. There, I learned how to think like a reader–and not just a writer, which is easy to do when you're just operating your own blog–and I was so surreal to interact with an industry that I'd been fantasizing about for a decade.
After that, I interned at Chictopia, and eventually headed up the blog there, Everybody is Ugly. At Chictopia, it was all about working with the people, for the people. I'm so glad I got to see the publishing industry from so many different perspectives (corporate and start-up, established and indie, print and online, editorial and marketing), so I could make a informed decision into picking a career path.
CF: How did you get your start working in the fashion industry?
CW: Chictopia really kicked things off for me. Helen Zhu gave me incredible authority to write on subjects that interested me, and interact with the community. Having such free reign to do what I wanted was such a luxury, especially on a platform with an extremely vocal audience, and gave me incredible insight onto on how to package my stories and shape my voice.
When I graduated, I immediately moved to NYC to look for a job (bless my parents for supporting me during those few months of unemployment). Refinery29 was my favorite website at the time. When they posted a job opening, I applied to it with the mindset that it would never happen. However, Christene, the Editor-In-Chief of the site, really took a leap of faith with me, felt that I could come in with a fresh perspective, and gave me the job. Four years, a few promotions, and thousands of articles later, I'm still working at my dream job.
CF: What's your favorite part of your job?
CW: Writing how-to stories, most definitely. I'm the kind of person who likes to rationalize everything I do (which is a little crazy, I know), so I have all these precise, specific, crazy-person thoughts on everything from ways to get dressed quicker in the morning to what kinds of party dresses are actually worth splurging on.
It's so fun to organize my thoughts using real products and speak directly to real women – and believe me, I read every single comment that goes up on the site and constantly think about how we can better serve our readers.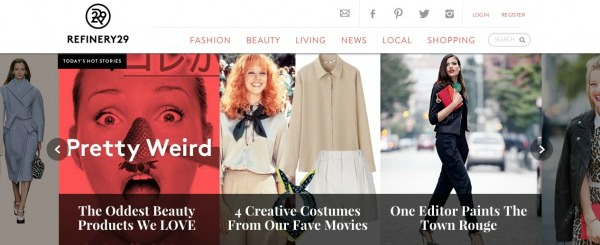 Photo Credit: Screenshot
CF: What's your least favorite part of your job?
CW: The crushing pace. I'm a fast worker, but there are times when I feel like I need a pause button so I'm able to spend the kind of time I really want to on a story. But, alas, that's the nature of online publishing, and a challenge that can be really thrilling, too. Can't complain!
CF: What's been a standout/favorite moment of your career? Is there a project you're particularly proud of?
CW: The stuff I'm most proud of has been some of the content that we've been able to contribute to the online space and fashion conversation. We've had some really awesome women contribute their perspectives, and have published some really rad stories that–in my opinion–are pretty game-changing in the fashion sphere.
However, one of the more standout moments was when a journalist at The Wall Street Journal contacted me for quotes on a story about teenage boys' shorts…and told me that they were told that I was the premiere expert on "shorts in the wintertime." So there's that.
CF: What's a typical day like for you?
CW: I get in around 9am to plan the day's schedule and work on newsy items. We publish around 80 stories a day, so there's a lot of juggling that we have to do to make sure the mix is right!
During the rest of the day, I write, edit, produce, and appear in a variety of articles, videos, and photo shoots, and it can be as varied as styling a photoshoot of real pregnant women with amazing maternity style to eating a cronut on camera to writing about the 20 new indie designers who've proven they're worth their salt.
I'm never really doing the same thing hour-to-hour, but it all contributes to making sure that those 80 stories go up in the best, most awesome condition that they can!
CF: What's your favorite piece in your closet?
CW: Right now, my favorite piece is a high-waisted, high-water, stone-washed, stove-pipe shaped pair of Cheap Monday jeans I bought on ASOS on sale. They sound hideous, and I'm pretty sure lots of people would think they were in person too, but I'm obsessed with them right now. They're so cool and quirky, but still perform the same kind of aesthetic job as a regular pair of jeans would, so I can wear them with anything.
CF: What advice would you give to a College Fashion reader that wants your job?
CW: Be thoughtful about how you write, and develop a point of view. The saddest thing in the world is a young person who writes with the joy and fresh-faced inspiration of a worn-down industry vet. That marriage of careful writing and an original voice pretty much guarantees you a job.
Your Thoughts?
Are you inspired by Connie's story? Do you love Refinery29 as much as I do? Who should I interview next? Tell me in the comments section!