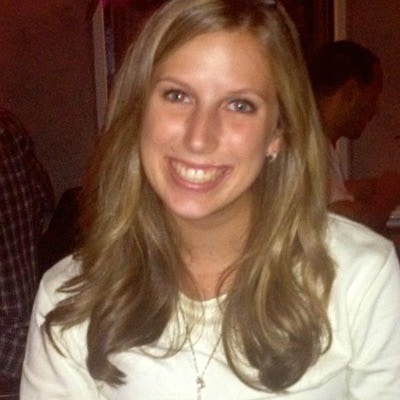 Photo Credit: Jessica Jaksich
Once upon a time in New York City, I was an intern at Seventeen Magazine. I was terrified of working at a major fashion magazine – that is, until I met Jessica Jaksich, a fellow intern in my department. Jessica and I bonded over a shared love of peanut M&Ms, One Direction, and printed jeans, and even though we went to schools across the country, we've stayed in touch ever since.
Jessica's now the Iconix Brand Group's social media maven, where she manages the Facebook, Twitter, and Instagram accounts for major labels such as Bongo, Candie's, and Badgley Mischka.
Here, Jessica spills what it's really like to go to New York Fashion Week, the hardest part about transiting from college to a full-time fashion career, and how she used her internships to leverage a full time position.
The Interview:
College Fashion: Did you go to college? If so, what did you study? What was your college experience like?
Jessica Jaksich: I went to Emory University (and LOVED it) and majored in English/Creative Writing, with a minor in Media Studies. My college experience was characterized by A LOT of writing, both journalistic and fictional. While I spent a great deal of time working on personal fiction (including a novella for my senior honors thesis), I devoted a lot of my spare time to writing for online magazines and blogs.
CF: What was your sense of style like in college? How would you say it's changed?
JJ: My style in college was usually in keeping with current trends. I was always down to try new styles, like colored denim or cutouts, and usually got dressed for class. I have to admit, I probably spent a few too many days in leggings and sorority tanks, but that's what college is for, right?
My style now is a bit more adventurous than it was in college. I work alongside some major fashionistas, and their outfits have inspired me to branch out. Our office attire is pretty casual, so it's easy to show off personal style.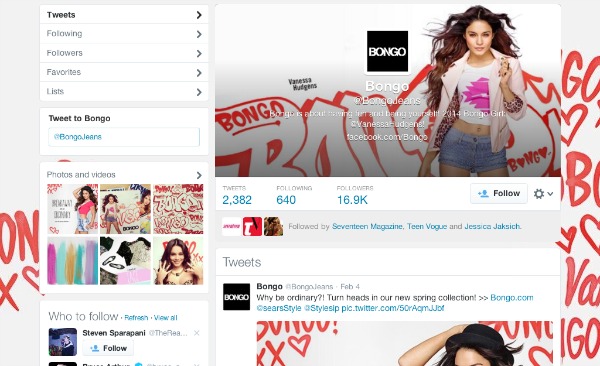 CF: Did you have any internships or jobs in college? What were they like?
JJ: I had several internships throughout college, including Seventeen Magazine, Peachtree Publishers (book publishing), Rollinglobe Media (an online publication for students studying abroad), and Girlilla Warfare (a parenting blog). All of these experiences helped me to hone my editorial and social media skills and expand both my portfolio and my network.
CF: What's your favorite part of your job?
JJ: I love the engagement we receive from our followers. They are quick to "like" and respond to my social media posts, and I love this interaction. It's great to know that my words are being heard and that I am creating content for audiences that truly care about our brands.
CF: What's your least favorite part of your job?
JJ: Staring at my computer screen all day. Fifty-minute college classes definitely did not prepare me for 10-hour workdays. I prefer the days that I can get out of the office for a few hours, whether it be for a photo-shoot or a PR event.
CF: What's been a standout/favorite moment of your career so far? Is there a project you've been particularly proud of?
JJ: I covered the Badgley Mischka runway show at this fall's New York Fashion Week. From the backstage access, to the celeb run-ins, to the show itself, it was a glamorous day (to say the least). I ended up sneaking into the press section during the show and took an amazing Vine video!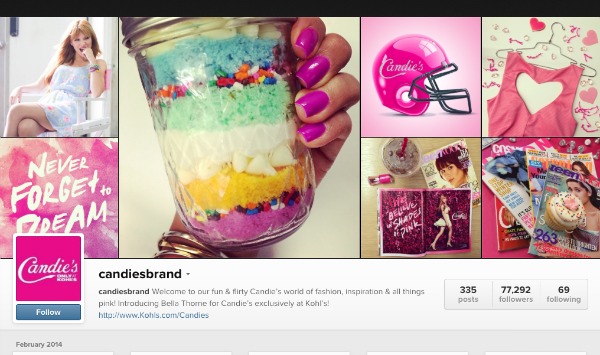 CF: What's a typical day like for you?
JJ: I update the Facebook, Twitter and Instagram pages for 6-7 brands each day. This often involves taking photos of different products, or working with our art department to create custom graphics. We also use celebrity spokespeople and social media influencers for a lot of our brands, and create various social media campaigns in an effort to convert the celebrity's social following to followers/fans of our brands.
I do social media research on a day-to-day basis to determine which celebs/influencers have the greatest social media reach, and to track trending topics and people. Additionally, a few of our celebrity spokespeople are TV stars, so I live-tweet during new episodes to try and engage fans of the show.
CF: What's your favorite piece in your closet?
JJ: Right now, I would have to say my leather pants. It's hard not to feel cool in leather pants.
CF: What advice would you give to a College Fashion reader that wants your job?
JJ: FOLLOW UP EMAILS! Anytime you connect with someone in the field be sure to maintain that relationship and let them know you are serious about joining their profession. Getting a job takes persistence. Don't be afraid to email someone you barely know. That person could end up being your new boss.
For students interested in journalism or social media, just keep writing. If it means starting a personal blog or freelancing for various websites, the best thing you can do is build up your portfolio. Most job applications require writing samples, and published work (even if just posted on a blog) is always a plus.
Last tip, if you're trying to get a job in a different city – GO THERE. Get on a plane and go interview in person. It will show dedication and your willingness to relocate.
Your thoughts?
Does Jessica's story inspire you? Which fashion brands do you follow on Facebook, Twitter, and Instagram? Which fashionista should I interview next? Tell me in the comment section!