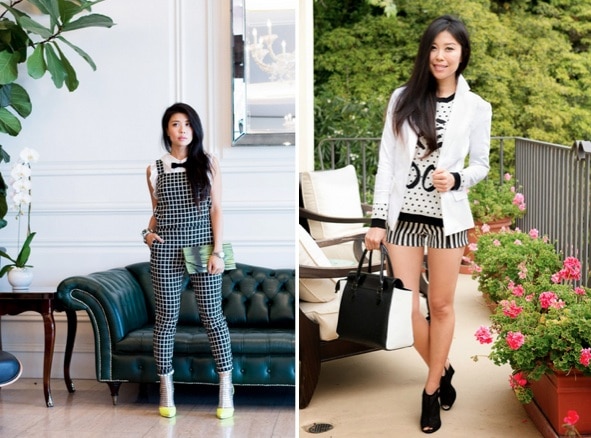 Photos Courtesy of Jenny Wu
As a fashion-obsessed Shonda Rhimes fanatic, I've obviously put a fair amount of thought into applying to law school to pursue a career in fashion law. Defending the intellectual property rights of my favorite labels by day and dating Jake Ballard by night sounds like a pretty sweet deal to me – but alas, after one practice LSAT, I realized I wasn't dedicated enough to living the Olivia Pope life 24/7.
This week, Jenny Wu – the brains behind Good, Bad, and Fab and real-life fashion lawyer – shares how studying at USC influenced her sense of style, how she balances blogging and a demanding career, and what it's really like to attend Milan Fashion Week.
The Interview:
College Fashion: Did you go to college? If so, what did you study? What was your college experience like?
Jenny Wu: USC. Fight on! I studied a lot in school and didn't party too much, but I really loved my school, the environment, and the freedom that comes with being in college.
CF: What was your sense of style like in college? How would you say it's changed?
JW: My style was very girly. I wore a lot of dresses and was probably more obsessed with brands and labels than I am now. I used to go to a lot of sample sales in Downtown LA as it was so close to USC.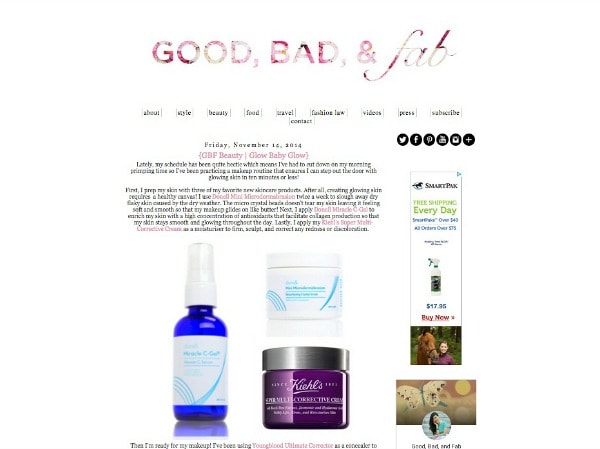 Photo Credit: Screenshot
CF: Did you have any internships or jobs in college? What were they like?
JW: I worked throughout college. I knew I wanted to be a lawyer, so I had part-time jobs working at law firms [and] dabbled in politics interning for the Arnold Schwarzenegger After School Initiative.
CF: What's your favorite part of your job?
JW: Right now I'm both a fashion lawyer and a fashion blogger. I love getting to immerse myself in both the business and creative sides of fashion, which exercises both sides of my brain! Every day is different and every day I'm confronted with new challenges and tasks.
CF: What's your least favorite part of your job?
JW: Because I'm my own boss, I definitely take on more than I can chew on a daily basis. So most of the time I find myself juggling ten different projects at once, which can be overwhelming.
CF: What's been a standout/favorite moment of your career that you've been particularly proud of?
JW: Attending Milan Fashion Week!
CF: What's a typical day like for you?
JW: There really is no typical day, but most of the time I'll write in the morning, schedule meetings or outfit shoots in the afternoon, and attend fashion events at night.
CF: What's your favorite piece in your closet?
JW: My red Gucci pumps as they were my first pair of designer shoes purchased with my first lawyer paycheck!
CF: What advice would you give a College Fashion reader who wants your job?
JW: Network, network, network. Meet as many people in the industry as you can and make meaningful connections with them. You never know when/how one of them might be able to help you out with your job search.
Your Thoughts?
Does Jenny's story inspire you? Do you want to be a fashion lawyer? Tell me what fashion careers you're interested in pursuing in the comments section!