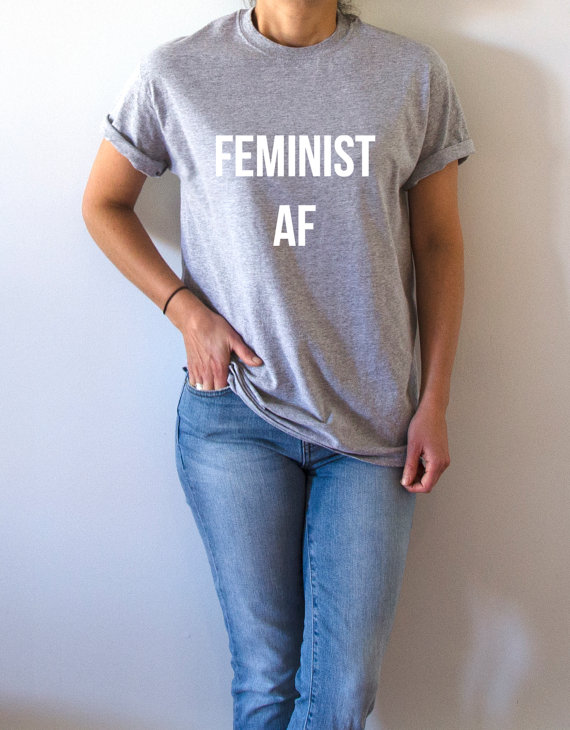 2017 was dubbed the "year of resistance" by Time magazine, and nowhere was that more apparent than in the fashion industry. Last year, our country saw an increased focus on activism and social issues and this cultural shift, naturally, spilled over into fashion.
Here are some of the ways that fashion and activism melded in 2017, listed with the hope that this "trend" will continue into the new year and beyond.
Womens' empowerment was a huge focus across the country in 2017. After the 2016 election, woman felt inspired to stand up for themselves, and fashion helped them do just that. When the Women's March took place in January of last year, the fashion industry joined in. Fashion media outlets attended the march, some brands shut down to allow their workers to attend the march, and others donated money to Planned Parenthood or ACLU.
The focus on female empowerment could also be seen directly on the runways in 2017, with designers like Jonathan Simkhai and Dior creating pieces with slogans like "Feminist AF" and "We Should All Be Feminists", respectively. Soon, girls everywhere were buying versions of the "feminist AF" tee on Etsy instead of shelling out upwards of $100 for the original product (though Simkhai did donate all proceeds from the tee to Planned Parenthood).
These days, you can find all manner of feminist apparel at your favorite stores, and the message behind these pieces is clear: girls are fighting back.
The increased focus on female empowerment could also be seen in subtle trends, such as the bob haircut. The bob, while being a chic cut, also represents a woman's resistance of conventional beauty standards and outdated gender roles. Lucy Hale, Kelly Rowland, and even Lauren Conrad were spotted wearing short bob hairstyles. It is no surprise that this classic 'do has a past with fierce fashionable women like Coco Chanel and Anna Wintour, as it is seems to represent confidence, and on a subliminal level, a clap back at traditional hairstyles for women.
https://www.instagram.com/p/BRZXWPSBucE
Women's empowerment wasn't the only area of activism that made a fashion statement in 2017. Politics in general dominated the national conversation, and naturally bled into the fashions we wore.
Diversity and acceptance, both major political topics, became a big focus on the runways. We saw models of color and plus-size models on the runways in increasing numbers in 2017. In fact, the Spring 2018 runways at NYFW were the most diverse ever, according to Fashionista.
The LGBT community saw increased representation as well: Stav Strashko, a transgender model, was seen on the catwalk at NYFW. In addition, we saw LGBT models walking for brands like Marc Jacobs, Coach, and Proenza Schouler.
Some people (myself included) chose to use humor alongside fashion to express their political views in 2017. Public School catered to us humorists with their political, witty, red baseball caps that played off of the phrase, "Make America Great Again." Public School's read, at New York Fashion Week: "Make America New York" while having models walk to a remixed version of the song "This Land Is Your Land" in an attempt to make an ironic point.
The internet also went crazy with this phrase, making caps that said things like, "Make America Skate Again" or "Make Radiohead Great Again." My personal favorite tied in to women's empowerment, reading "Make A Woman Cum For Once."
It was clear that the term "fashion statement" was taken more literally than ever in 2017. One can only hope that this will continue, as activism isn't showing signs of slowing down in 2018.
What will this year bring us? Let me know what you think in the comments!