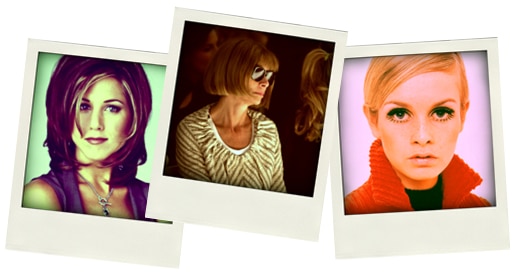 I'm no expert when it comes to hair, but I've slowly discovered throughout the years that a signature hairstyle – whether it's a bob à la Anna Wintour or fringe à la Goldie Hawn can define an individual's look.
I've gone through a multitude of bad hairstyles and traumatic experiences with hairstylists — from bowl cuts to peroxide-blonde highlights — and I've yet to find a "signature" look for myself.
After attending a panel discussion at Barnard College called "Just Hair? Women, Politics, Passion and Fashion" with Ayana Byrd (author of Hair Story: Untangling the Roots of Black Hair in America), Atoosa Rubenstein (one of my childhood heroes and former editor-in-chief of Seventeen), and Anne Kreamer (author of Going Gray: What I learned About Beauty, Sex, Motherhood, Authenticity, and Everything Else That Really Matters), I learned about the gravity and significance of hair in the lives of women. From being forced to straighten our curls to be fit for a job interview to dyeing our beautiful silver locks to look "more attractive", our society agonizes over hair and spends billions of dollars on it every year.
So, hair is a serious topic. (During Atoosa's reign at Seventeen, the hair section was the second-highest rated in the magazine!) And a "signature" hairstyle can say a lot about who you are or who you want to be.
The following five well-tressed figures are known not only for their respective talents, but also for their signature hairstyles.
1. Anna Wintour: The Power Bob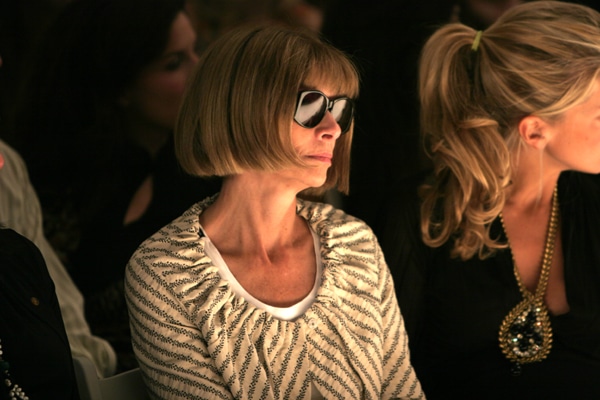 Photo Credit: 1
As the most powerful figure in the fashion industry (and quite frankly, the world), Anna Wintour forces us to acknowledge her sharp personality by complementing it with a short bob by hairdresser Charlie Chan. She has maintained this hairstyle for as long as anyone can remember, and it works well for her pointed, angular facial features.
Should you get a short bob? If you have a slim and long face, a short bob can add width to your face. Long hair can drag down your face, so opting for a shorter hairstyle (especially with bangs) can bring the focus back to the best features on your face!
2. Brigitte Bardot: The Messed Tresses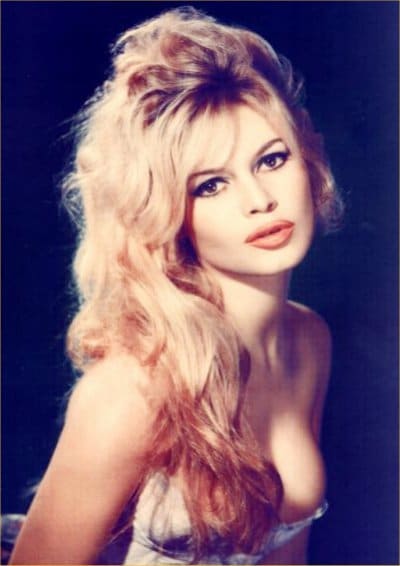 Photo Credit: 1
Brigitte Bardot was every teenage boy's fantasy in the 1960s — and for good reason. Playboy Bunnies nowadays could learn a thing from this international sex bomb. She mastered the messy down and taught us that beautiful, sexy hair didn't have to brushed or maintained in uptight curls. In fact, Bardot's voluminous curls define what I like to call "sex hair". Before there was Megan Fox, there was this bright-eyed doll.
Should you get sex-mess curls? If you have a round face, soft low-maintenance curls that fall around your face in cascades can soften the roundness. Always get long hair!
3. Farrah Fawcett: Lion-Haired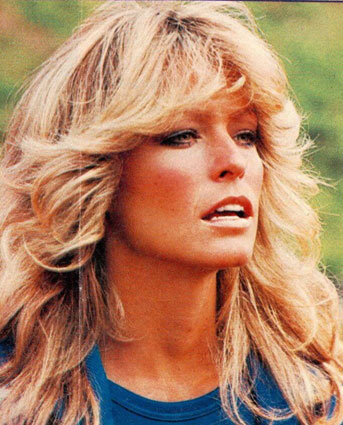 Photo Credit: 1
One of the original Charlie's Angels, Farrah Fawcett's feathered look complemented her golden locks and strong personality — a strength that she carried with her throughout her battle with cancer. Windswept hair in multiple layers creates a fierce and natural look for any hair color.
Should you get feathered layers? If you have a square face with sharp angles, a wispy feathered hairstyle can soften a strong jaw or chin.
4. Jennifer Aniston: The "Rachel" Cut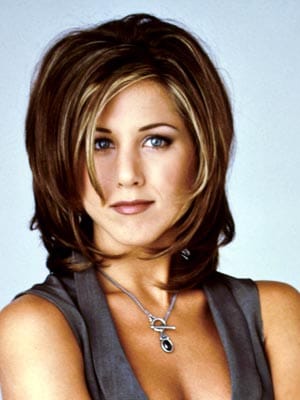 Ah yes, the hairstyle that defined a career and an entire decade: Jennifer Aniston's "Rachel" cut from Friends. I might have been in middle school when this show ran, but I definitely remember sneaking glances at the episodes when my parents weren't looking (I wasn't allowed to watch the show until high school). The "Rachel" was short, sexy, and spunky — and women across the United States wanted to copy Aniston's hairstyle back in the 1990s.
Should you get the "Rachel"? Well, to be honest, this is a trend from the 1990s, but trends come and go — so if you have an oval face, the soft frames of the "Rachel" can add volume in a low-maintenance way.
5. Twiggy: The Pixie Cut
Photo Credit: 1
Before Victoria Beckham and Halle Berry's beautiful pixie cuts, there was doe-eyed supermodel Twiggy's original pixie cut. She defied convention and the constraints of femininity by creating a new definition of womanhood for herself — by maintaining an androgynous young girl look.
Should you get a pixie cut? If you have a delicate or defined bone structure, a pixie cut could highlight these features. Just remember, a trade-off to the easy upkeep is the fact that a pixie cut hides nothing!
What do you think?
What are your favorite celebrity hairstyles? Would you try any of these?