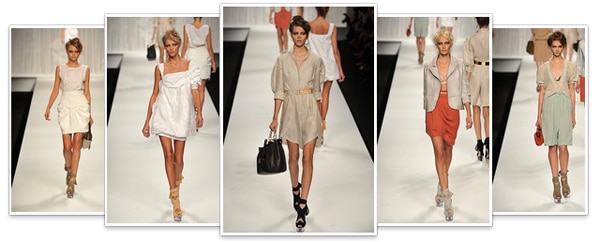 This week's Designer Spotlight focuses both on a well-known designer and the even more famous label she created. Adele Casagrande, founder of Fendi, founded the line a little over nine decades ago. Her chic, well-tailored garments, as well as the aid of her fashionable family, helped make her company the established brand it is today.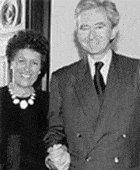 Early Days of Fendi
Adele Casagrande was born in 1897 in Rome, Italy. A designer from a young age, she opened her first leather and fur workshop in 1918. After marrying Edoardo Fendi in 1925, she immediately re-named her workshop Fendi, after her husband. The house of Fendi cultivated a devoted following of private clients, and quickly became known throughout Italy for its furs.
A Family Affair
Over the years, Adele's five daughters (Paola, Anna, Franca, Carla and Alda) each decided to work for the family business. When Edoardo Fendi passed away in 1954, the five Fendi girls, with Adele's assistance, took over the company and decided to take a more in-depth creative approach. With that very approach in mind, Karl Lagerfeld, who later created the double F logo, joined the company as creative director in 1966. After Adele Casagrande died in 1977, the brand steadily began to emerge under the inventive eye of her daughters and the assistance of Karl Lagerfeld.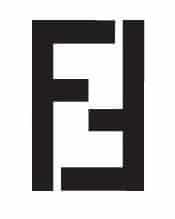 In the years following Adele's death, Fendi became a major player in the fur industry, increasing in popularity season after season. After establishing a strong name for itself and its well known fur collection, the company expanded to various other lines, including ready-to-wear.
Worldwide Fame and Success
Over the years, Karl Lagerfeld and the Fendi sisters worked extremely hard within the company to create a "perfect" luxury image. This emphasis on craftsmanship and attention to detail is part of what separates Fendi from other designer labels and keeps the line strong today.
In 1999, during a time of turmoil for the company, 51% of Fendi's stock was sold to Prada/LVMH as a joint venture. But the Fendi line is still as popular as ever. Today, the company runs over 100 stores worldwide, and that number is constantly growing.
What Fendi Has to Offer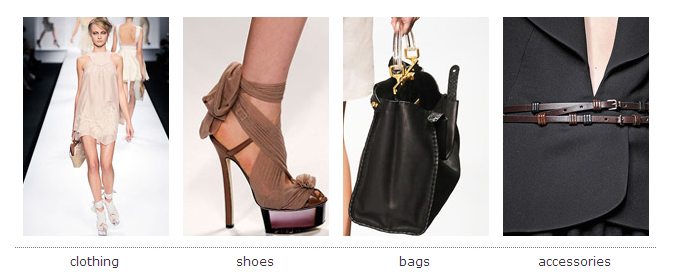 Fendi rapidly evolved from a small fur and leather business into one of the world's most popular luxury labels. Today, Fendi's lines include:
Ready to wear
Fragrances
Eyewear
Luggage
Home furnishings
Perfumes
Fendi Today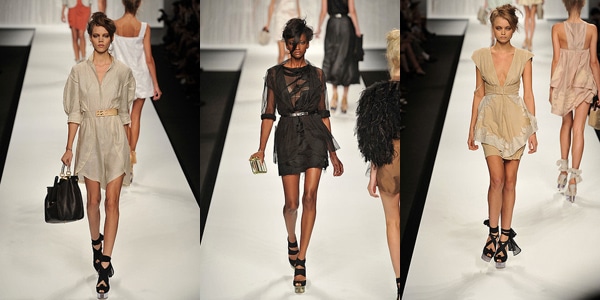 Pictures courtesy of Elle.com
Above are a few of my favorite looks from Fendi's Spring 2010 ready-to-wear collection. I love this collection because it caters to its market with a feminine, chic aesthetic. The collection incorporates LOTS of black and neutral tones, (which is a "safe" look I don't mind going with for most social events) as well as dresses with contrasting cuts. Overall, Fendi's Spring 2010 line was one of my favorites of the season.
For more information on Fendi, take a look at their website, Fendi.com, or browse different shots down the runway at Elle.com.
Your thoughts?
So, what did you think of Fendi's Spring 2010 Collection? Overall, do you think Adele Casagrande's daughters successfully continued her legacy? Are you a fan of the Fendi brand? Share your opinions by leaving us a comment!