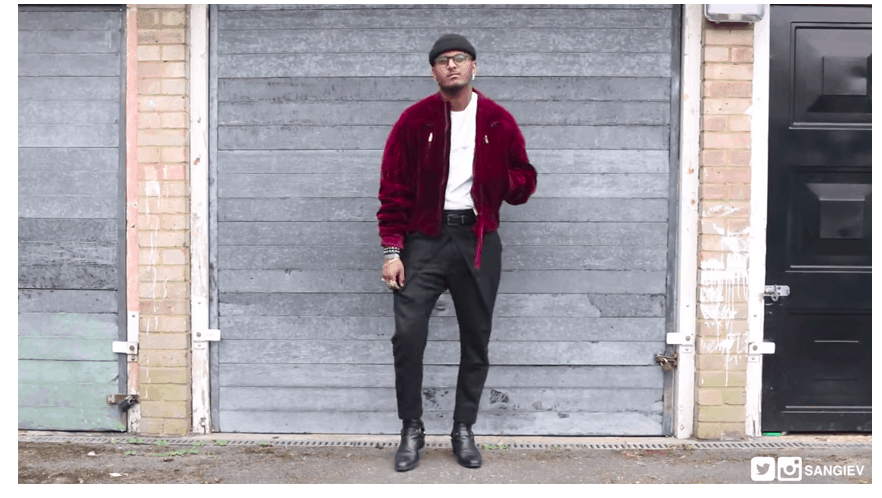 When we think of fashion YouTubers, names like Bethany Mota, Tothe9s, MissRemiAshten, TheLineUp, and tons more come to mind. But there's something all of these YouTubers that I listed have in common: they are women.
While it's important to have women represented in all areas of work — yes to female representation! — many people (wrongly) think of fashion as a predominately female space. Which gets us asking, where are all the men in the everyday fashion game, especially on YouTube?
In fact, there are quite a few amazing male fashion YouTubers — you just need to do a little bit of searching to find them. And today we took the liberty of making a list for you.
Below we have listed 6 male fashion YouTubers you have to check out. We went with a variety of styles and subscriber counts, so you have some options to choose from. With that said, let's get started!
1. Alex Costa
MEN'S FASHION INSPIRATION | WINTER LOOKBOOK 2018 | 3 Easy Outfits for Men
Style: dapper/clean cut
Subscribers: 781,735+
Video to Watch: Men's Outfit Inspiration|Fall Fashion 2018|Easy Fall Outfit For Men
Not only does he make you envy his wardrobe but Alex Costa is one of the more popular male fashion YouTubers out there. His videos make you question why GQ hasn't hired him yet. His editing skills are amazing and the video quality is beautiful. Alex gives off a luxurious vibe without being boujee. I mean, who doesn't love a man in a suit?
2. RioJaeNeiro
HOW TO STYLE JORDAN 5's | RioJaeNeiro
Style: streetwear with a touch of class
Subscribers: 65,590+
Video to Watch: Fall Look Book|Men's Fashion|RioJaeNeiro
Have you ever heard the term sneakerhead? Essentially, sneakerheads are people who enjoy collecting sneakers and that is what RioJaeNeiro is. You can count on him to have some of the freshest kicks around at all times. As the young kids say, "his shoe game is fire." But his shoes aren't the only things that are fire. You can expect bomb outfits, ripped jeans, and quality filmed lookbooks on his channel.
3. Jadon Grundy
NEW PICKUPS! Huge Try On Clothing Haul| Mens Fashion & Streetwear Essentials
Style: grunge
Subscribers: 8,158+
Video to Watch: 5 Easy Ways to Style Puffer Jackets|Men's Fashion & Streetwear Essentials
Jadon has the most unique style out of all the people on this list. He marches — and dresses — to the beat of his own drum. He chooses looks and pieces that are definitely risky, but only he makes them look cool. He definitely gives off a Lil Uzi Vert vibe, which we are so down for!
4. stylebysrxgs
Style: minimalist
Subscribers: 50,828+
Video to Watch: 3 Easy Winter Outfits For Men/Winter Lookbook
If you like the simple minimalist look, Stevie aka stylebysrxgs, is the YouTuber for you. When you look through his videos, you will either internally or externally scream that you want his outfits. I also love the locations he chooses for his style videos. For some of his videos, he's in a studio with a neutral grayish background, which puts the emphasis on the clothing.
5. Jake Daniels
How To Style Vans Old Skools - Mens Streetwear Winter Lookbook 2022
Style: Justin Bieber meets streetwear
Subscribers: 283, 871+
Video to Watch: How to Build a Wardrobe-Mens Fall Fashion 2017
Jake Daniels is definitely your go-to guy when you need some serious fashion advice. Not only does he show you how to dress but he sits downs and actually explains the construction behind an outfit. One of his specialities, includes letting his viewers know what trendy item they need in their wardrobe like he does in his How to Style Vans video.
6. StyldByChris
DIY: Reworked Pieced Jean
Style: DIY
Subscribers: 129,854+
Video to Watch: DIY:Utility Cross Bag
StyldbyChris gives us serious DIY envy. We swear he can make anything. Not only does he have magical hands, his YouTube incorporates two interesting elements. First, he uses bright, bold colors in his thumbnails, which makes his page fun. Two, he uses either photoshop or a green screen for his background locations. This adds another dimension to his eye-catching videos.
Do you watch mens fashion videos on Youtube?
The next time you are searching through YouTube for fashion inspiration, trying checking out men's fashion. You will be pleasantly surprised. With that said, who is your favorite male fashion YouTuber?
Thanks for reading!