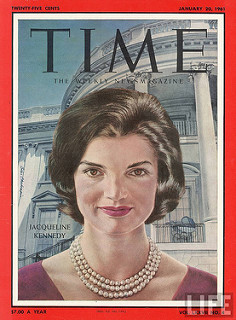 While she is primarily known for being the former First Lady of the United States, Jacqueline "Jackie" Kennedy Onassis is also remembered today as a style icon.
Jackie O.'s style has inspired many people, both during and following her days in the White House. And now, with the release of the movie Jackie, starring Natalie Portman (who channeled Jackie O. on the red carpet recently), we're more obsessed with her style than ever.
Want to get the Jackie vibe on a college budget? Below, I've created two outfits inspired by Jackie and her iconic sense of style.
Keep it Simple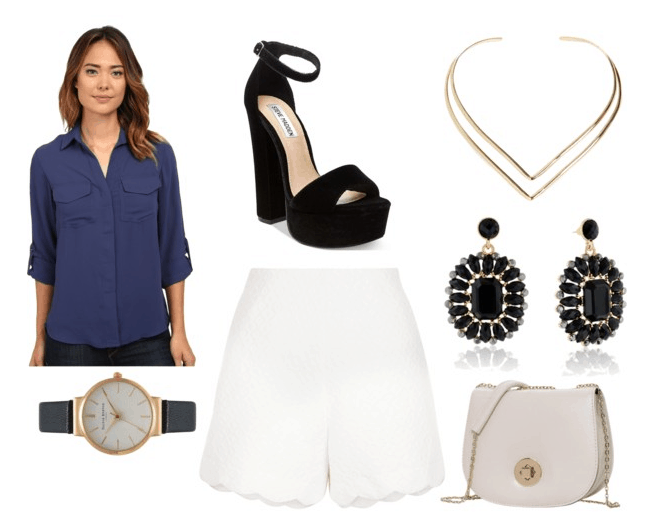 Products: Blue Blouse – 6PM, Shorts – Missguided, Sandals – Macy's, Necklace – Daily Look, Watch – The Dressing Room, Earrings – Modalist, Bag – Metisu
This is a modern take on one of Jackie's go-to summer outfit combos. She was often spotted in the summer pairing a crisp button-down with some high-waisted white pants or shorts.
Here, I've recreated her look in a modern way by mixing scalloped shorts with a button-down blouse and adding accessories like a chain strap bag and statement earrings. By using simple pieces and neutral colors, the classy and sophisticated "Jackie O" look is easy to achieve.
Stick to a Theme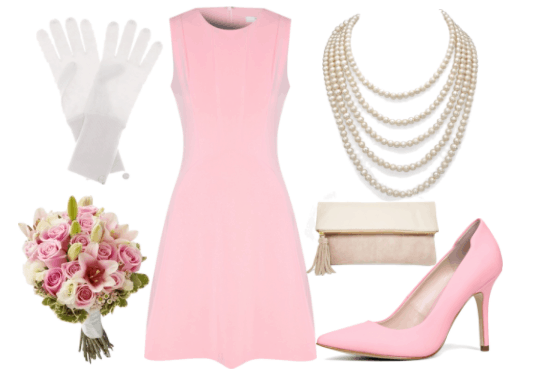 Products: Dress – Last Call, Heels – Dillard's, Clutch – ASOS, Pearls – Ross Simmons, Gloves – Party City
True to the styles of her time, Jacqueline's outfits were often based around a single color scheme. One of her go-to color schemes was pink and white, which I have recreated here in a very Jackie outfit. I paired a tailored, sleeveless dress with pink pumps and classic pearls. If you want to really go over-the-top, you could always add white gloves.
What do you think?
Are you a fan of Jackie O.'s style? Do you think her look is still wearable today? What other women in power would you like to see featured? Let me know in the comments section!