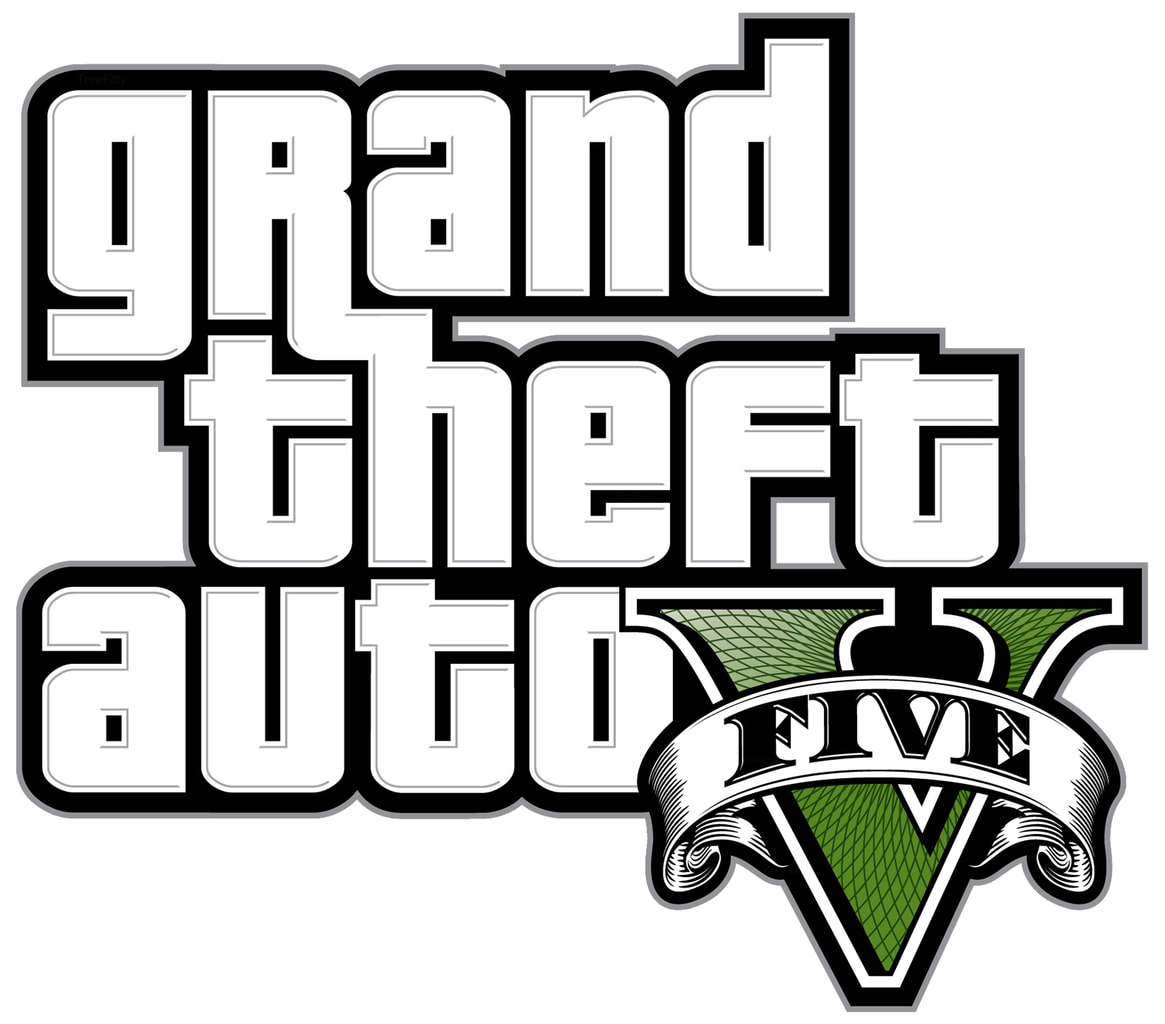 Four years ago, Grand Theft Auto V took the gaming world by storm. Released in September 2013, this action-adventure game soon rose to popularity and sold over 75 million copies, also winning Game of the Year from multiple publications in the process.
If you're familiar with the GTA franchise, you know that these games are gritty, violent, and highly controversial. However, they also have depth: This game follows three criminals who aim to commit heists, but in the process, it humanizes these guys. Even though they're criminals, we're shown sides of them that make us almost feel sorry for them. (Another plus: A lot of the violence in the game is optional.)
While this game is the first GTA installment since 2008's Grand Theft Auto IV, my love for the series goes even further back. I first played Grand Theft Auto was when I was a child. And, yes, while I probably should not have been allowed to play back then, I enjoyed the franchise so much. I wasn't there for the crimes and violence; instead, I loved the game's gorgeous, richly detailed open world. If you don't want to do the missions, you can just drive around and check out all that the town has to offer. There are even clothing shops you can enter to change up your wardrobe, if that's what you'd prefer.
So, while I absolutely do not condone a life of violence and crime, I do love a well-executed video game. For this week's Video Game Fashion, I've created three of my own outfits inspired by this modern classic.
Michael Townley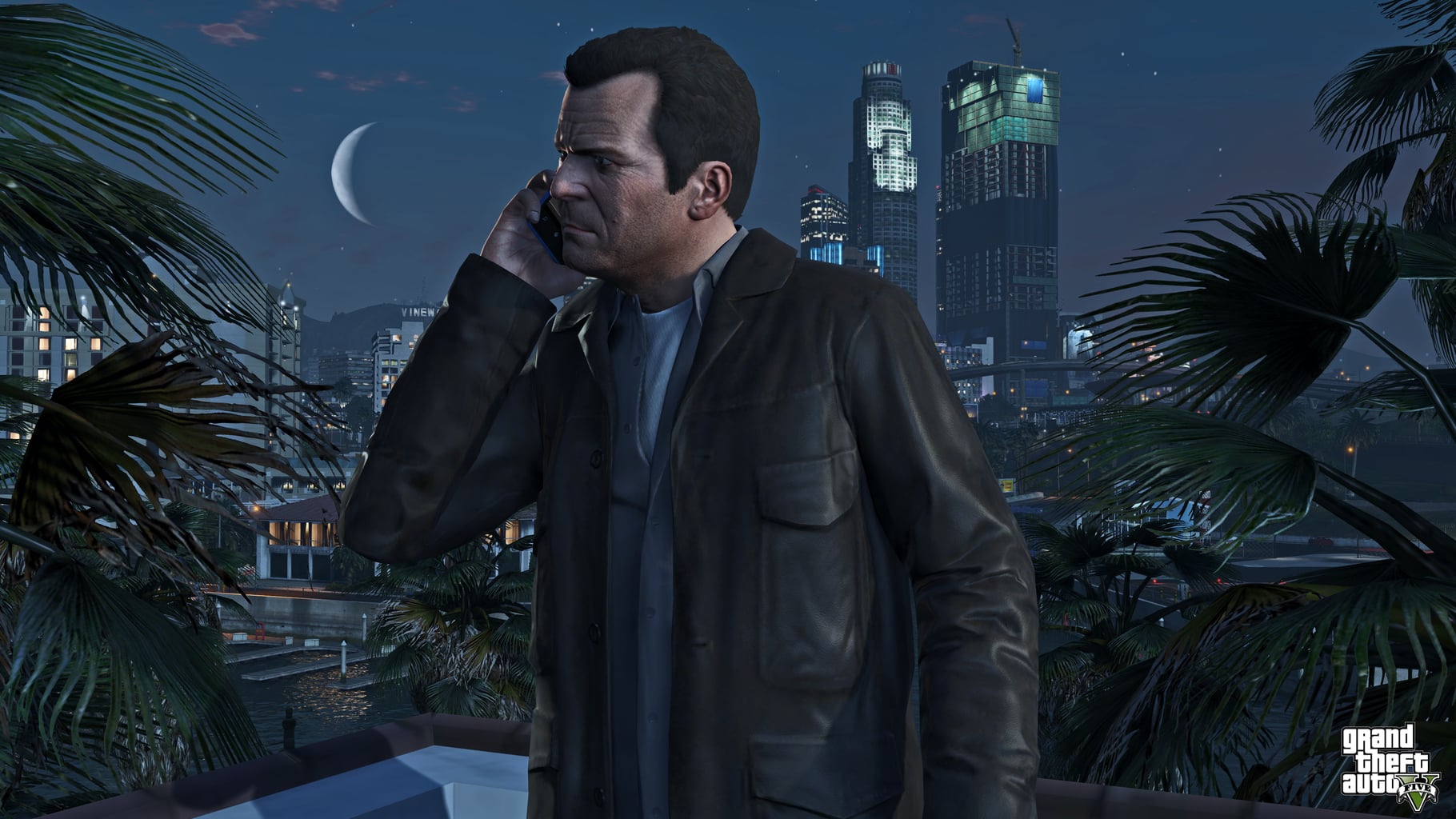 Michael Townley is the husband to an unfaithful wife and the father of two young children who don't really respect him. After partaking in a robbery gone wrong years ago, he and his family now live under the witness protection program. However, after running into some trouble involving one of his wife's lovers and a newly destroyed mansion, Michael has to find a way to make a lot of money quick, so he returns to the very business he's tried so hard to stay away from.
Michael's look is put-together and fancy. He wears a grey suit jacket and matching dress pants along with a white button up. Of course, it's not everyday college student attire, so I swapped the suit jacket and pants for a light grey cardigan and dark grey leggings. Next, I added an off-shoulder white top and some brown boots. Lastly, I threw in a pair of sunglasses perfect for going incognito — Michael is on the run, after all.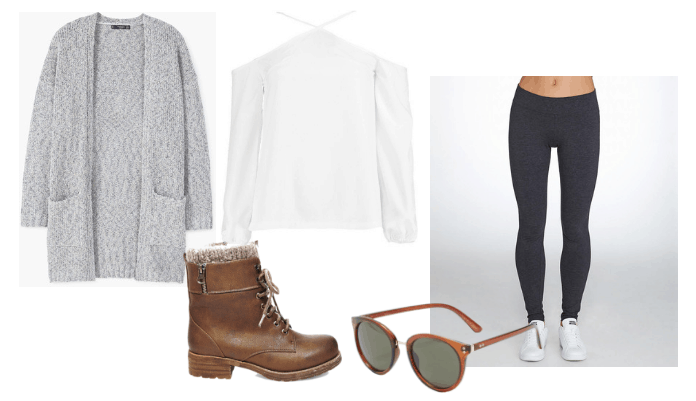 Products: Blouse – Boohoo, Glasses – Mango, Cardigan – Mango, Boots – Steve Madden, Leggings – Bare Necessities
Franklin Clinton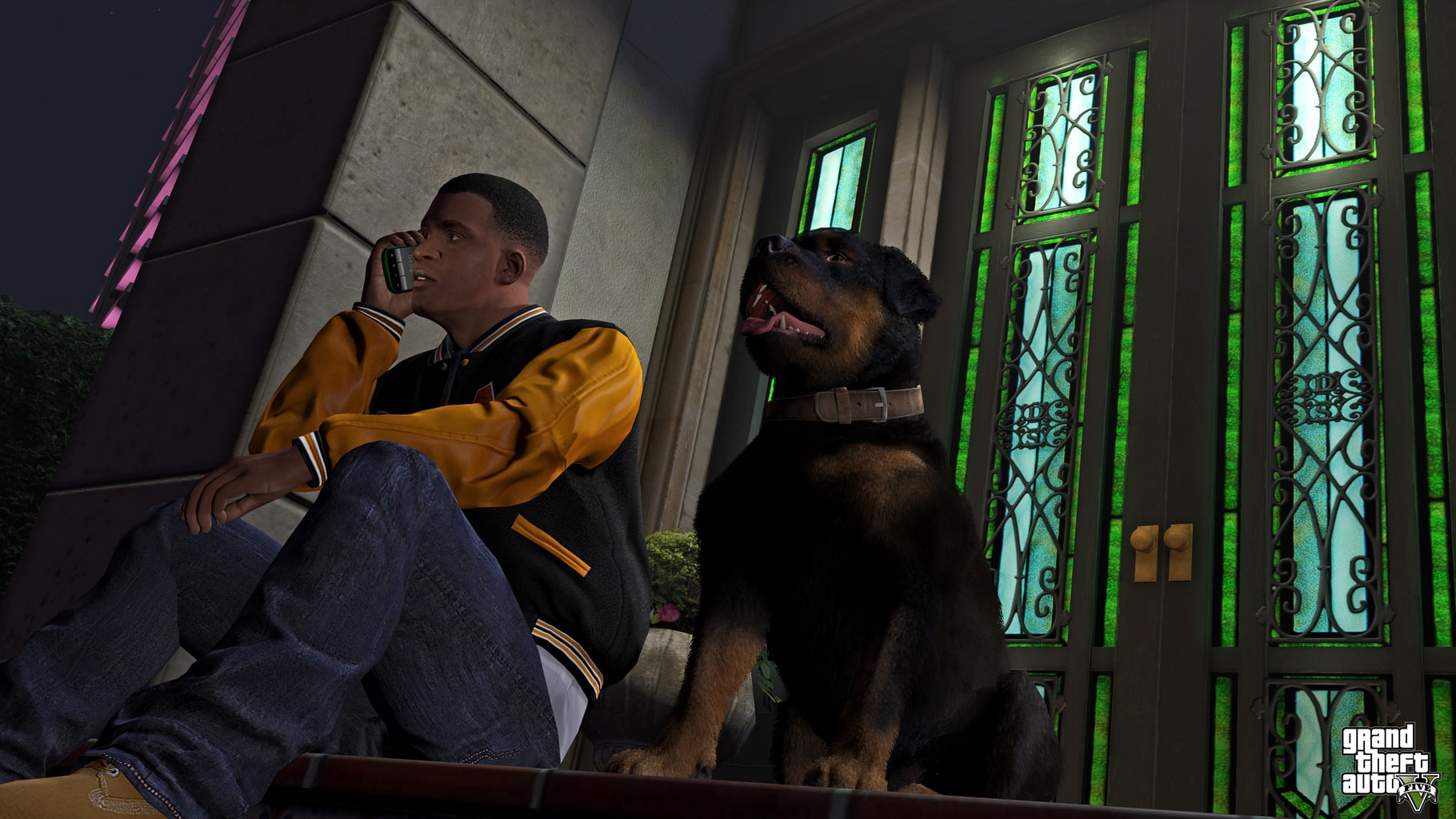 Franklin Clinton is just a sweet young man trying to do the right thing. He's a former gangbanger that just wants what we all want: financial security. However, after a run-in with Michael which leads to Franklin getting fired, he goes to Michael seeking employment.
Franklin's attire is less simple and less fancy than Michael's, as he wears just jeans, a jacket, and boots. And that's what I went with, too, but not without a little twist. Along with a pair of boyfriend jeans, I layered a simple black tank on top of a white crew neck. I added some cool brown ankle booties for contrast. An olive green jacket ties the took together and gives off a bad boy vibe… even though Franklin really isn't one.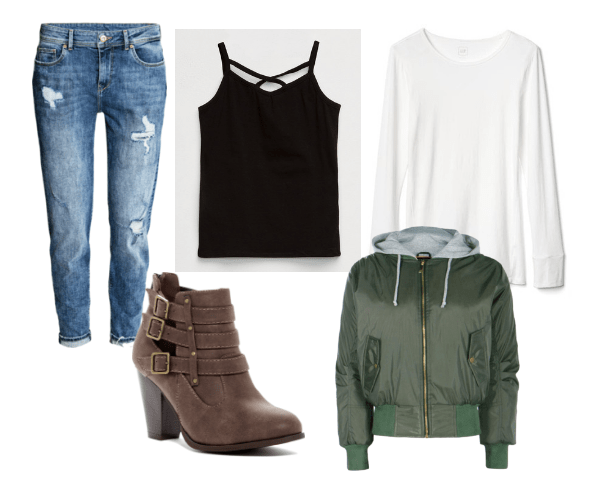 Products: Jacket – Boohoo, Jeans – H&M, Shoes – Nordstrom Rack, Crew Neck – Gap, Tank – Tilly's
Trevor Philips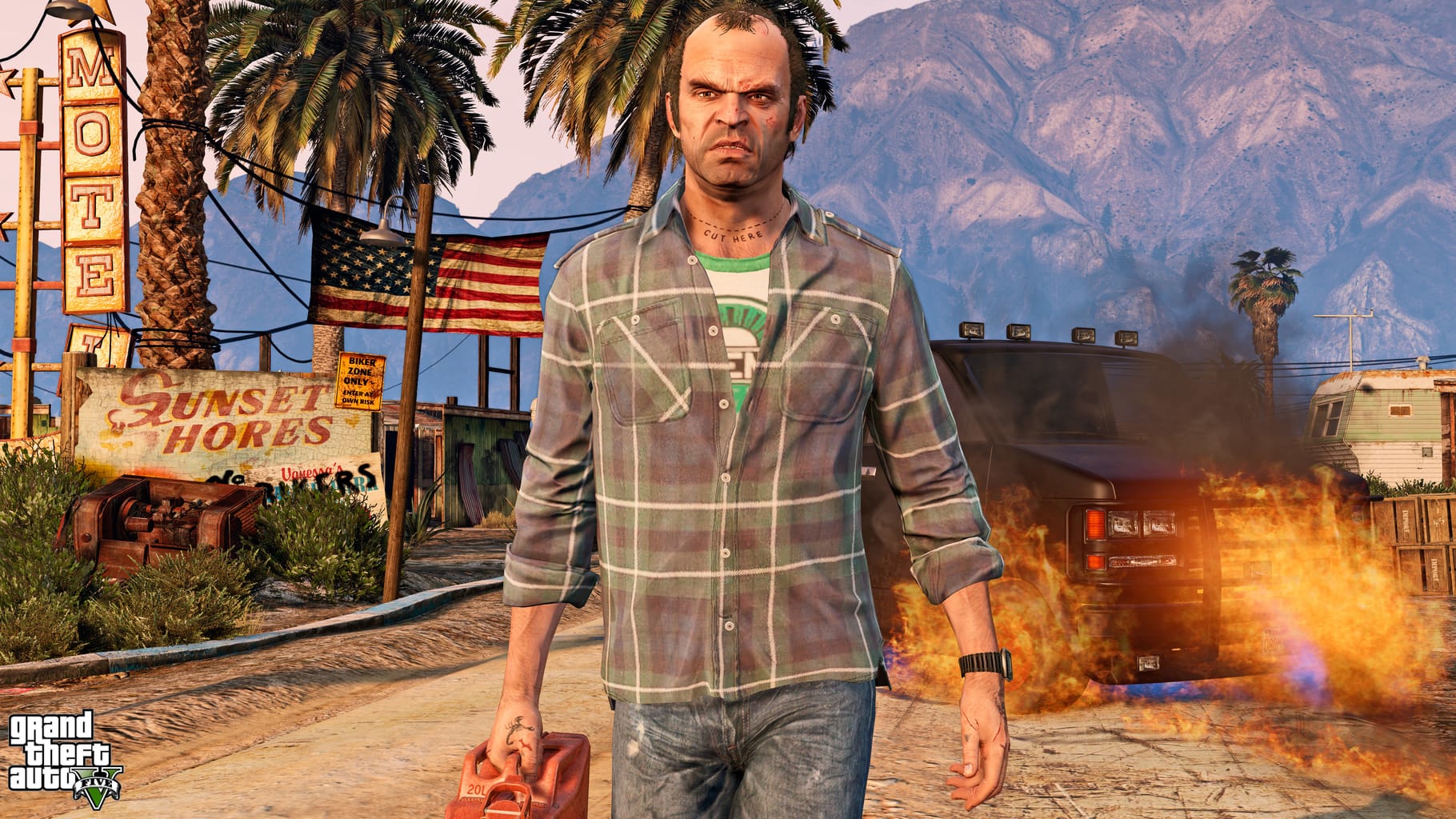 Trevor Philips is an angry, cranky man and a good friend of Michael Townley's. He tracks Michael down after finding out Michael faked is own death after their botched robbery. Naturally, he joins his former pal in re-entering the crime biz.
Trevor's outfit is just a simple pair of jeans, a white t-shirt, and some boots, which is appropriate considering he's involved in some down and dirty activities. To channel his "action-oriented" personality in a non-criminal manner, I paired some ripped jeans with a striped tank, perfect for getting things done in style. Trevor is also a bit over-the-top, so I threw in some cognac boots with silver-embellished toes for sparkle. To top everything off, I added a chic duffel bag that has more than enough room for Trevor's "toys" — or your notebooks and gym clothes.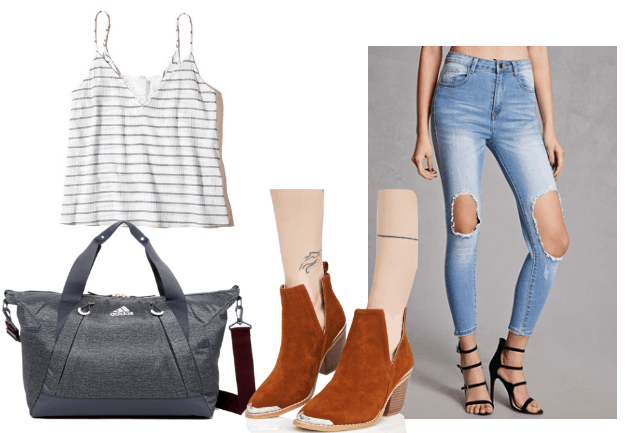 Products: Bag – Nordstrom Rack, Boots – Dolls Kill, Top – Hollister, Jeans – Forever 21
What do you think?
Did you enjoy Grand Theft Auto V? Or is it a bit overrated? Who did you enjoy playing as the best? Let me know in the comments!