If I'm honest, I find it somewhat offensive that there's not a word for people who love Scotland, yet our English neighbors get "Anglophile."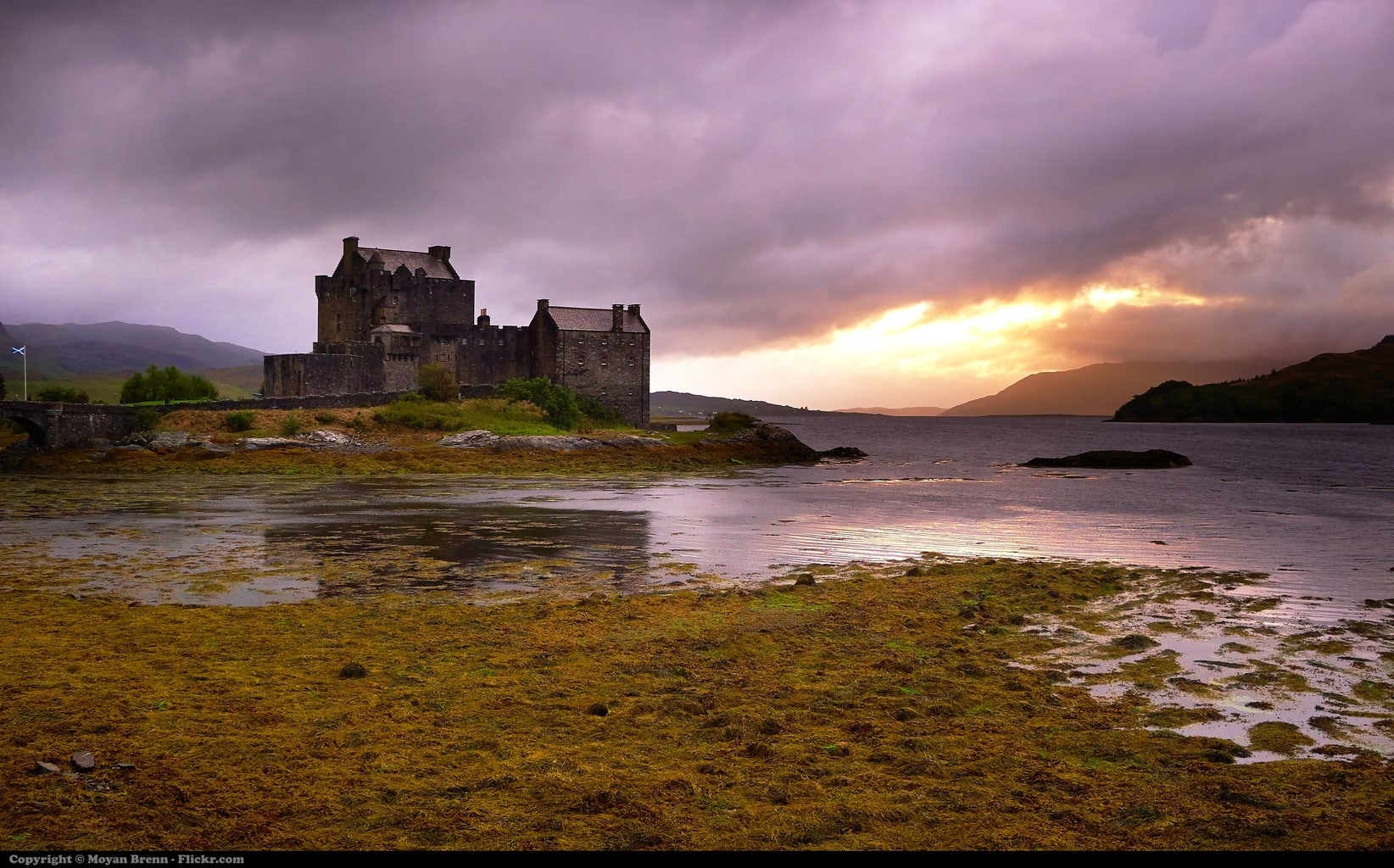 There may only be just over five million of us and we may have pretty dismal weather, but there's a lot more to Scotland than you'd think. Not to sound too patriotic (why am I apologizing? This is an American website, you guys are all about patriotism!), but we're a pretty great wee country. Mainly because the word "wee" is just so much more fun to use than "small."
So, here are a few ways to use some definitively Scottish things as your sartorial inspiration! Hopefully they inspire you to look for outfit ideas in places you wouldn't normally. And yes, there is tartan involved.
#1: Hogmanay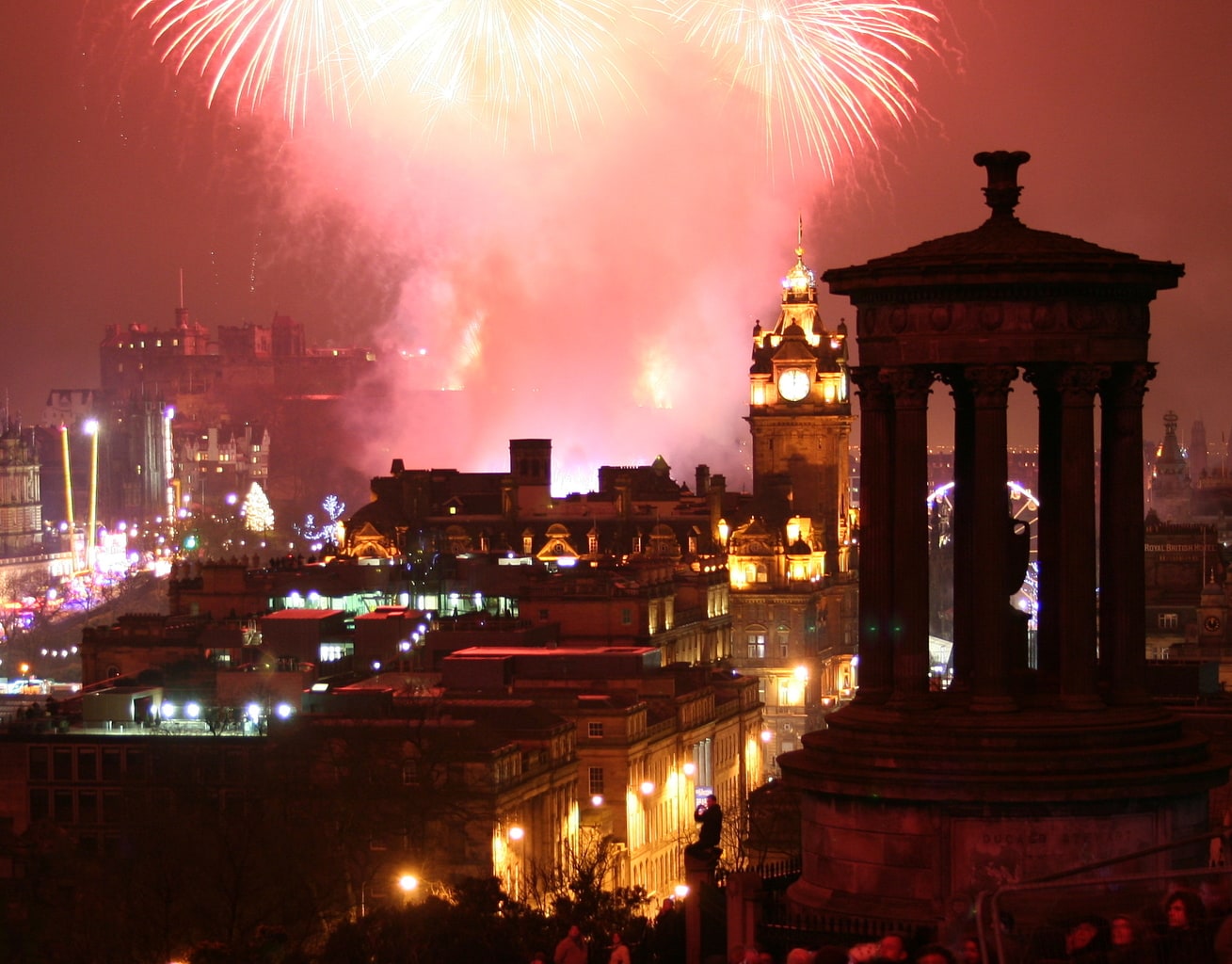 Hogmanay is perhaps one of my favorite words. Say it with me now. Hug-mah-nay. Basically, Hogmanay is News Year Eve. It's just what we call it.
Hogmanay is all kinds of fun. There's fireworks, everyone gets drunk and emotional and sings Auld Lang Syne, honestly, the movie New Years Eve should've been set in Edinburgh.
Try channeling this general excuse to party the next time you're out with an embellished dress that's as bright as a Catherine wheel. Team it with some heels, these cute 'lil earrings that are appropriately named "firework," and a good warm jacket because, if we're really wanting to be realistic here – Scotland in December gets pretty cold. The average high temperature is a tropical 45 degrees Fahrenheit.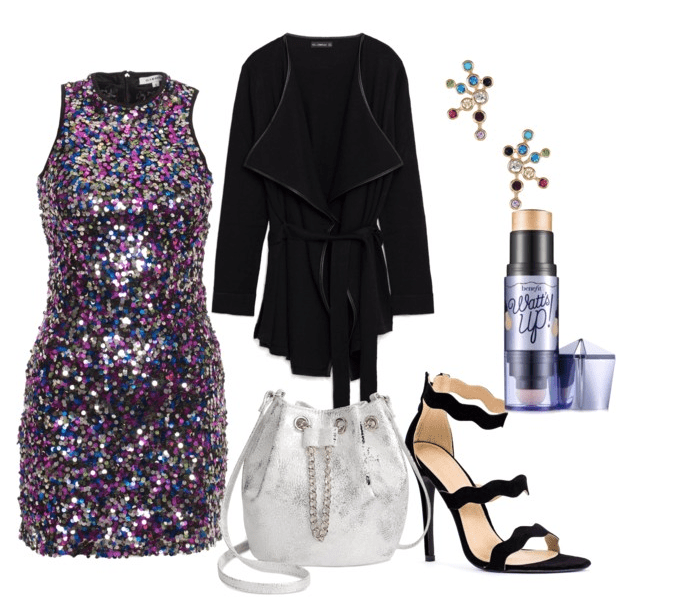 Products: Dress, Coat, Bag, Shoes, Earrings, Highlighter
Outfit #2: Irn Bru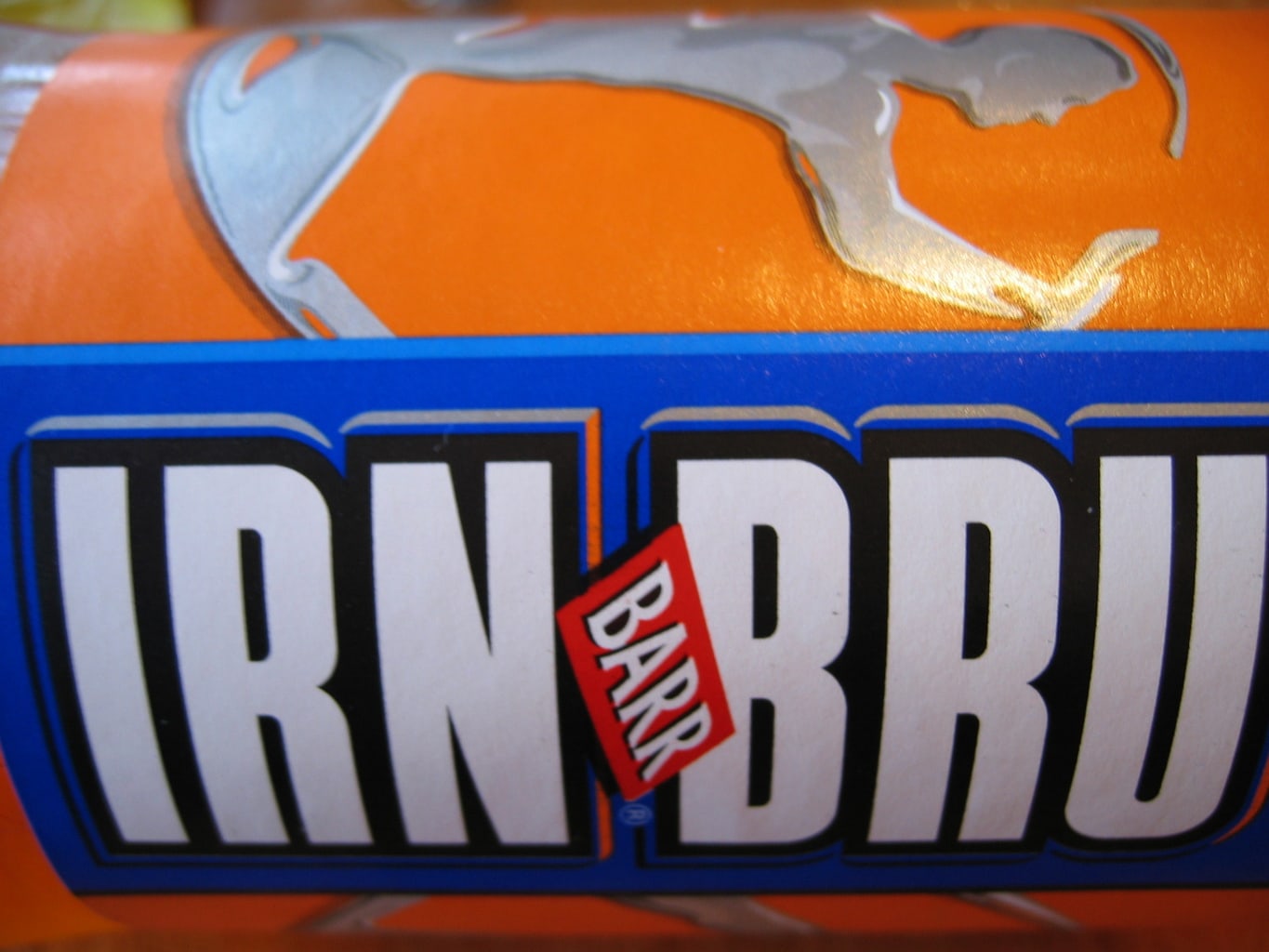 They may tell you that whiskey is Scotland's national drink, but it's really this glorious stuff. I'm not entirely sure how to describe how it tastes; words just can't do it justice. It's also bright orange and it might be the most well marketed soft drink of all time. Have a look at their TV adverts on YouTube; they're everything I love about this country.
Take a leaf from Irn Bru's snazzy orange and blue packaging for a cool summer outfit. Though bright, orange and blue is a surprisingly wearable combo and is a bit less Halloween-y than orange and black.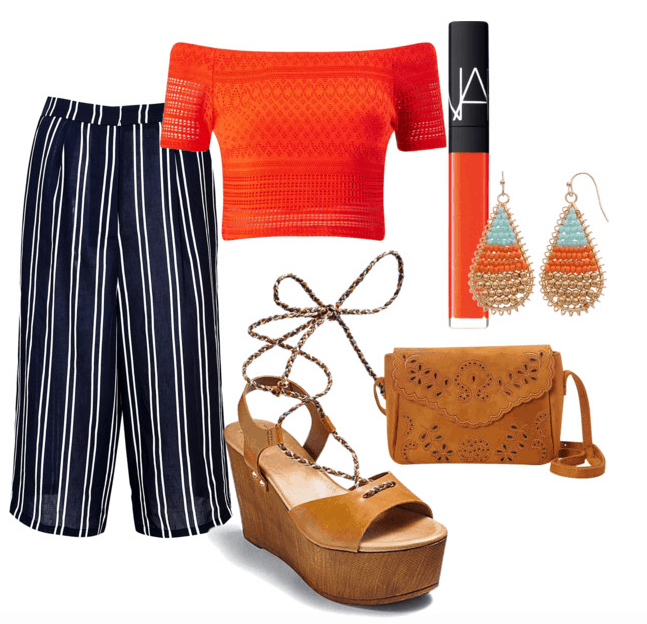 Products: Trousers, Top, Shoes, Bag, Earrings, Lipgloss
Outfit #3: Tartan
No article that has both the words Scotland and fashion somewhere in it should be without tartan. Tartan is Scotland. It's incredibly on trend, basically all year round, and there are a million and one different ways to wear it. Dresses, skirts, button-down shirts, it's the pattern that keeps on giving.
I have a skirt somewhat similar to this and it's really fun for when you feel like pretending you go to a school with a strict uniform but you're Serena van der Woodsen and you do what you want. "Real Scotsmen" don't wear anything under their kilts, but for this mini number I'd probably shun that tradition.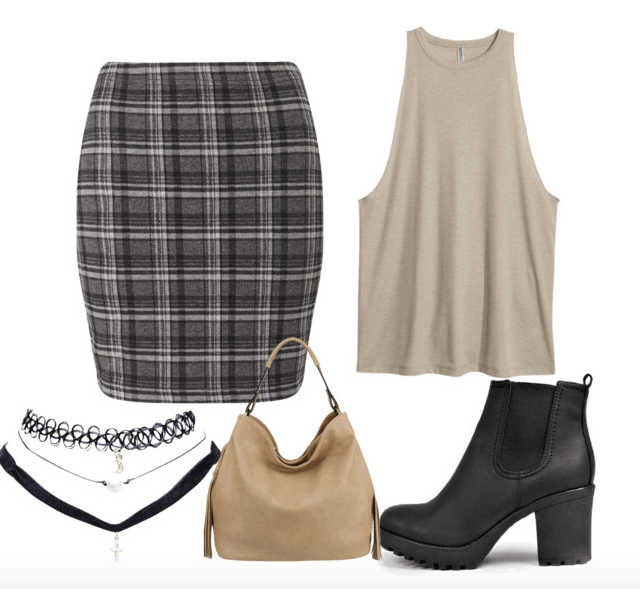 Products: Skirt, Top, Choker, Bag, Boots
What do you think?
Have you ever been to Scotland? Do you want to come visit now? Would you wear these outfits? How have you shown your patriotic side through your clothes? Let's have a chinwag (a chat, we have some strange words over here) in the comments!