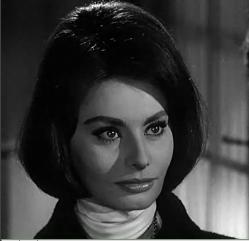 "Beauty is how you feel on the inside, and it reflects in your eyes. It is not something physical." – Sophia Loren
Welcome back to Underrated Icons, a column that looks at the styles of icons past and present, specifically icons that don't always get the credit they deserve.
As we go into Valentine's Month, this week we're going to be covering someone who embodies romantic style – iconic actress Sophia Loren.
Born in 1934 in Rome, Italy, Sophia Loren's film career began in 1950 at the age of 15, and has spanned over 60 years. She was the first person to win an Oscar for a performance in a foreign film, and she has a Grammy, a BAFTA, five Golden Globes, and six David di Donatello (the Italian Oscars) Awards, holding the record for the most earned. She was the first female celebrity to come out with a perfume in 1980 and later also came out with her own line of eyewear.
In her personal life, Loren was the ultimate romantic, married to Carlo Ponti, Sr. from 1966 up until his death in 2007. When asked if she would remarry, she responded, "No, never again. It would be impossible to love anyone else."
Here are some ways to channel your inner vintage romantic, just like Sophia.
Luxe Romance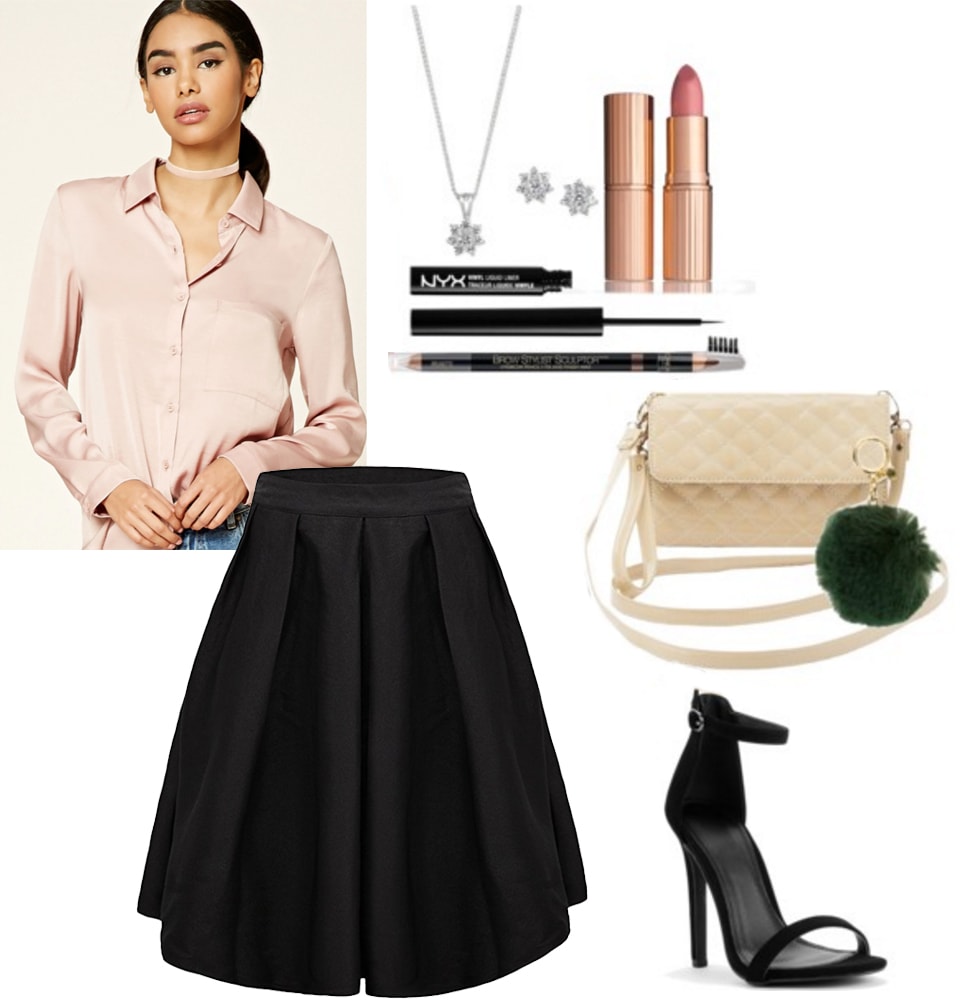 Products: Blouse – Forever 21, Skirt – Amazon, Heels – Windsor, Bag – Charlotte Russe, Keychain – Farfetch, Jewelry Set – Macy's, Lipstick – Bergdorf Goodman, Eyeliner – Macy's, Brow Pencil – Target
Emulate Sophia's signature feminine look for a date by pairing a satin blouse with a black circle midi skirt and tying the shirt up to emphasize your waist. To balance the heavy look, wear dainty heels. For accessories, give a classic nude quilted bag a modern update by attaching a trendy pom pom keychain, and wear a matching necklace and earring set.
Sophia Loren notoriously shaved off her eyebrows and penciled on different shapes, but you don't have to go to extremes to get her vibe. Instead, fill in your brows for a bolder look and create a sexy cat eye with liquid eyeliner. Top it all off with a flattering nude lipstick.
Casual Menswear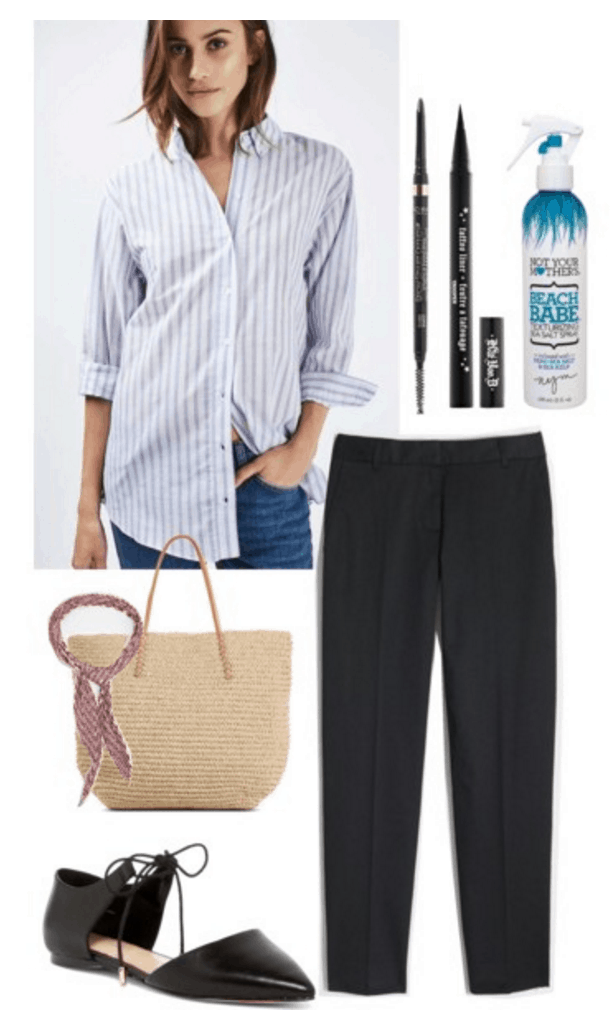 Products: Blouse – Topshop, Pants – J.Crew Factory, Bag – Target, Scarf – Mango, Shoes – Nordstrom Rack, Brow Pencil – Target, Eyeliner – Sephora, Hair Spray – Target
Some of Sophia's sexiest looks were also her least feminine, often consisting of trousers and a blazer. To get that same vibe, wear an oversized button down with cropped skinny trousers and lace-up flats that aren't too girly. To make the look a little more casual, carry a straw tote with a patterned scarf tied around one of the handles. As in the last outfit, go for a bold brow and sexy winged liner, and wear your hair in loose waves for an effortless feel.
Miss Italia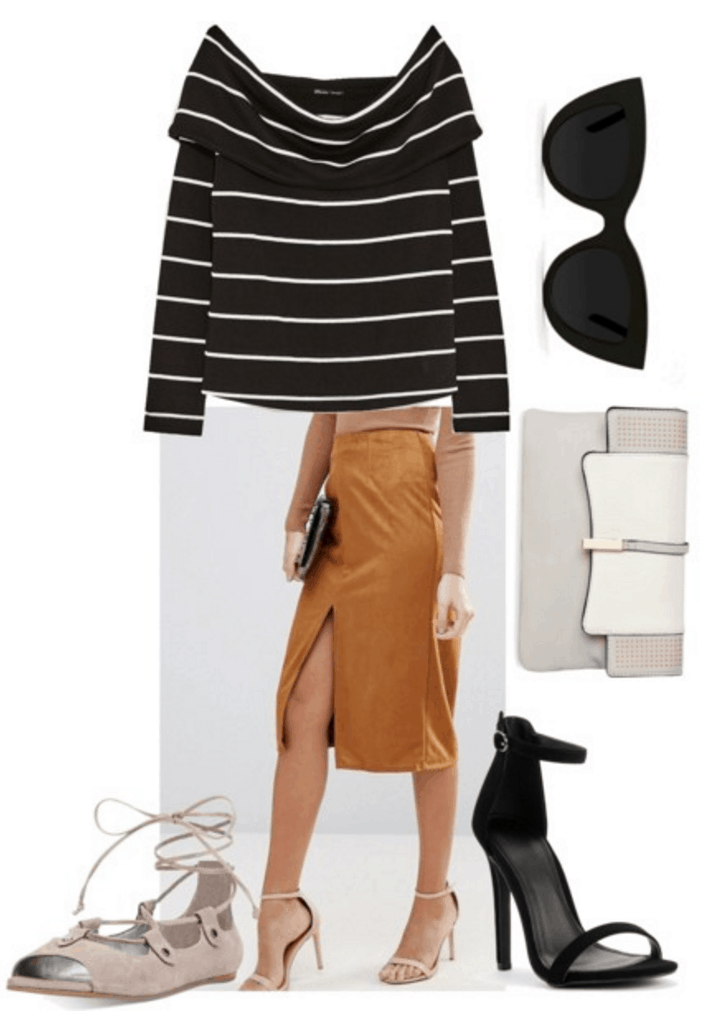 Products: Sweater – Zara, Skirt – ASOS, Heels – Windsor, Flats – Macy's, Sunglasses – Nasty Gal, Clutch – Century 21
If it's chilly where you live this Valentine's Day, opt for some heavier fabrics. In keeping with Sophia's waist-emphasizing outfits, tuck a striped off-the-shoulder sweater into a suede midi skirt with a flirty slit. The outfit looks great paired with either dainty heels or lace-up peep toe flats, giving you a Roman Holiday-esque vibe. Top it off with a classic clutch and vintage-inspired sunglasses.
What do you think?
Did you like the looks in this post? Have any special plans for Valentine's Day? Have a suggestion for who you want to see covered next? Let me know in the comments below!