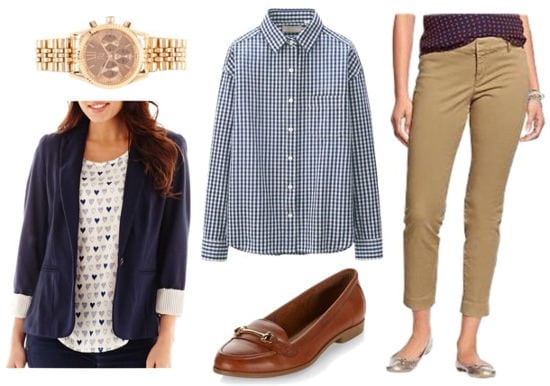 Do you have a favorite TV show you go back to again and again to cheer you up and make you laugh? For me, it's Psych – I started watching it when the show first started, and consider it one of my "comfort shows" that I put on when I just want to watch something happy and familiar (and all 8 seasons are on Netflix, so it's a great option for binge-watching!).
The characters all have very distinct personalities that are reflected in how they dress, so it's a fun show to draw fashion inspiration from. For this post I chose to focus on three of the central characters – but before we get to them, here's some background on the show:
About Psych
Psych is a comedy series that first aired on USA Network in 2006, and ended with its eighth season just last year. The show follows the immature yet highly intelligent Shawn Spencer (played by James Roday). Trained by his cop father from a young age, Shawn has excellent observational skills and a near-photographic memory; this makes him a naturally-talented detective, but he doesn't have the discipline to become become a real police officer like his father.
Instead, he uses his skills to convince the Santa Barbara Police Department that he is a psychic, starts a psychic detective agency with his best friend Gus (Dulé Hill), and gets the police to hire them as consultants on high-profile cases.
Psych follows a traditional cop-show structure, with each episode being largely self-contained and focused on a particular case. It's a lighthearted, witty show, with lots of references to movies and '80s pop culture. While some of the plots might be predictable, the real highlights of this show are the humor and the character relationships. Over the course of the series, Shawn's relationships with Gus, his father, his coworkers at the police department, and his various love interests develop in sweet, funny, and occasionally sad ways. By the end, it's hard not to feel like the characters are old friends.
Shawn Spencer
Shawn (James Roday) is something of a man-child – he is goofy, immature, and refuses to follow others' rules and expectations. His personality is definitely reflected in his style, as he tends to dress very casually in baggy jeans, tees or button-downs, and sneakers. He also probably spends far more time and effort on his hair than his clothes.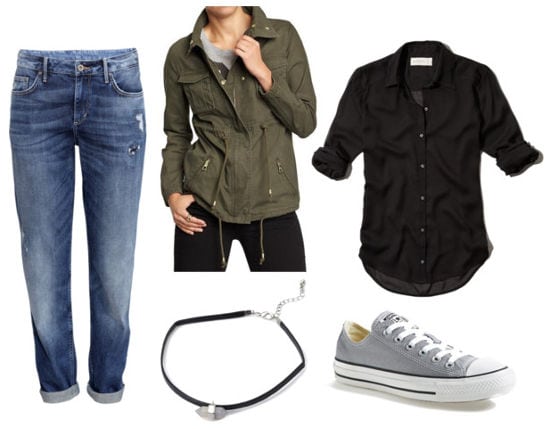 Products: Jacket, Shirt, Jeans, Sneakers, Necklace
To get Shawn's casual and masculine style, start with boyfriend jeans (the obvious choice) and a simple button-down shirt. Layer a lightweight field jacket over top, then add a pair of comfy, worn-in sneakers. And to truly accessorize like Shawn, don't forget a short cord necklace (he usually wears some sort of surfer-style braided necklace with a bead or shell accent).
Burton "Gus" Guster
Though Gus is definitely Shawn's best friend and partner in crime, they couldn't be more different in the fashion department. Gus is pharmaceutical salesman when he's not moonlighting as a detective with Shawn, so he's usually geared towards a business casual dress code. His outfits tend to be clean-cut and polished, and his clothes have a more crisp, tailored look.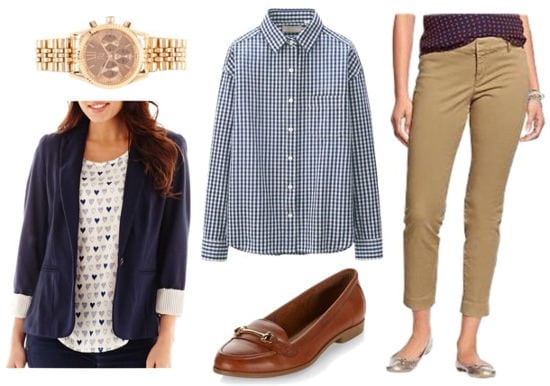 Products: Shirt, Pants, Blazer, Loafers, Watch
To channel Gus' mature and put-together style for your own workplace, start with a pair of tan chinos and a checked shirt. Add a navy blazer and comfortable brown loafers, and don't forget a gold watch so that you're always on time.
Juliet O'Hara
Juliet (or Jules, as Shawn calls her) is a detective at the Santa Barbara Police Department and often works with Shawn and Gus on cases. She is a smart, dedicated police officer, which shows in her work wardrobe of crisp, professional suits. When she's off-duty, however, Juliet has a cute and classic girl-next-door style that often features flirty dresses and bright colors.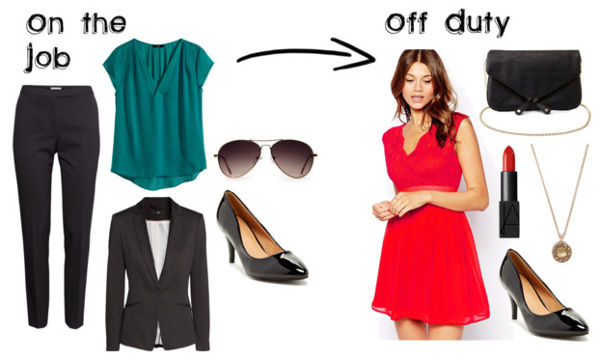 Products: Look 1: Pants, Blouse, Blazer, Heels, Sunglasses | Look 2: Dress, Heels, Necklace, Bag, Lipstick
To get a sense of Juliet's on- and off-duty style, I've shown two different outfits. The first is a very professional, business formal look that she would typically wear on the job. To replicate it, start with a great-fitting black pantsuit and a simple jewel-toned blouse. Add a pair of sleek black heels, and if you're in a sunny locale like Santa Barbara, Juliet's signature aviator sunglasses.
The second outfit is more of what Juliet would wear for a date or party (this look was particularly inspired by a beautiful red dress she wore in episode 12 of the 4th season). To get her simple but eye-catching style, start with a bold red a-line dress, black heels, and a black crossbody bag. Keep the accessories minimal with just a gold pendant, and if you also want Juliet's beauty look, try a red lip and some glam, old-Hollywood style waves.
Thoughts?
Have you seen Psych? What's your favorite aspect of the show? Which character's style do you like best? Let us know in the comments!